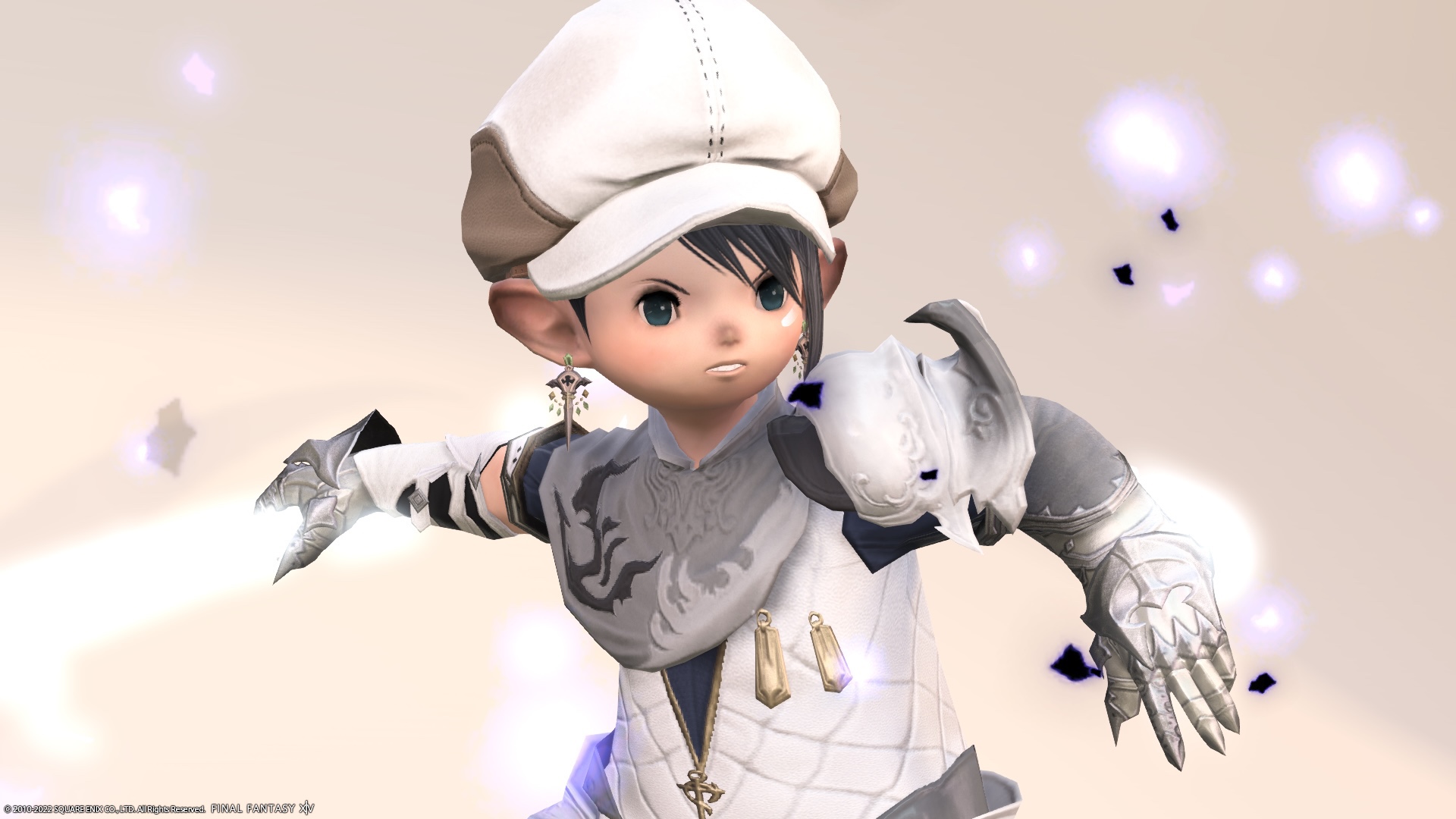 This is a record of my favorite slayer (reaper & dragoon) coordination.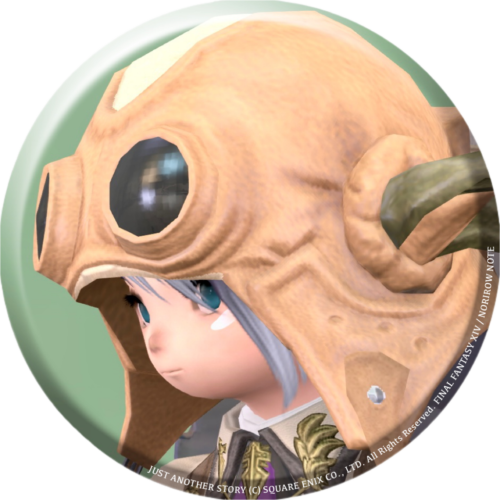 norirow
I wanted to dress up in the Dravanian Coat of Maiming ♪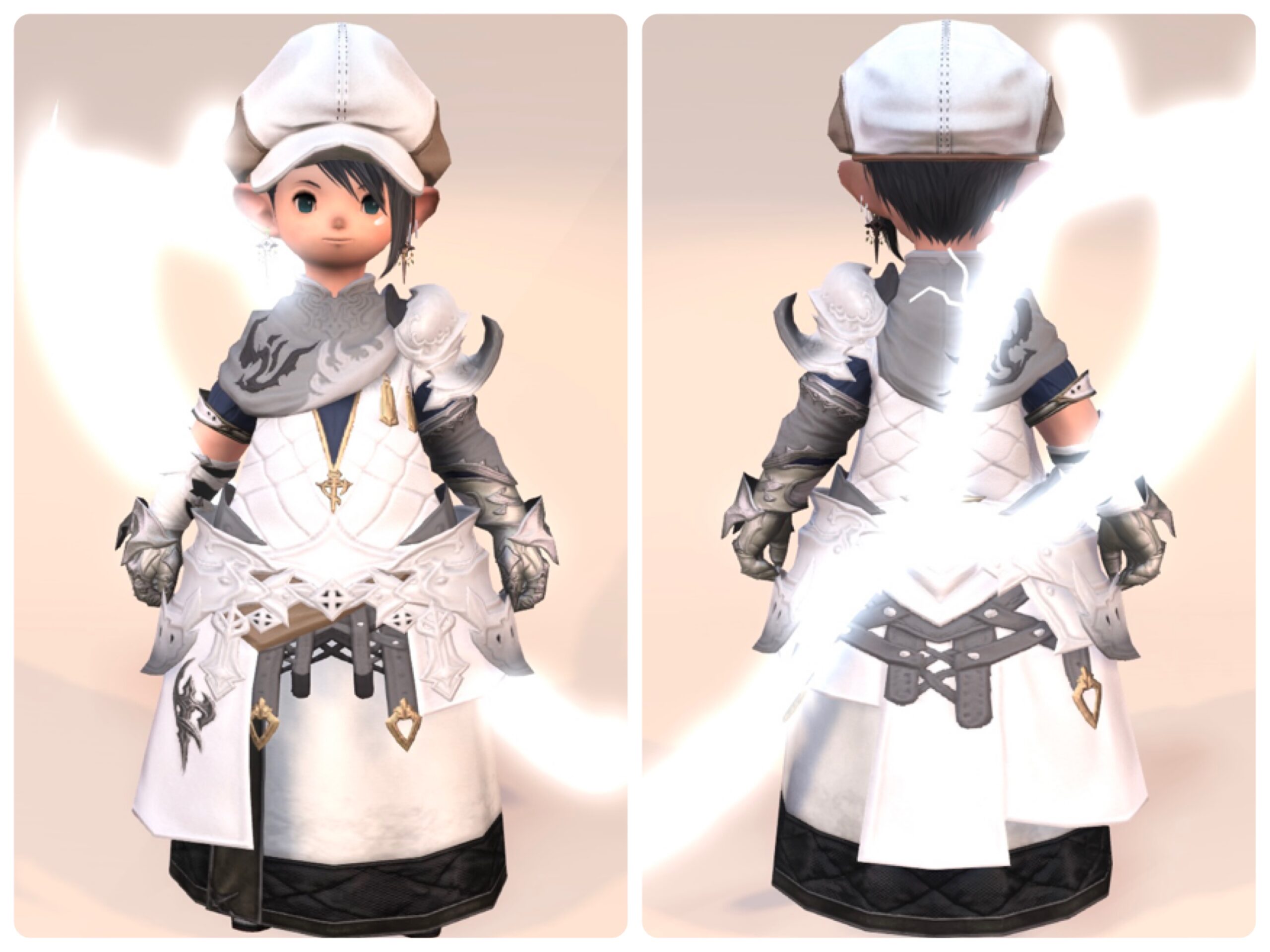 It's a casual and refreshing fashionable armor.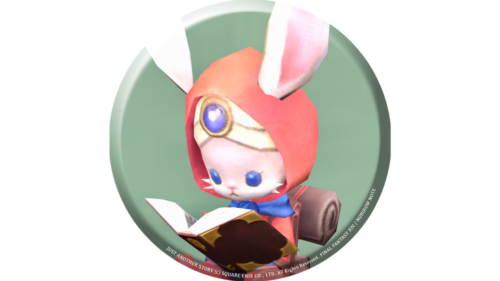 namingway
Coordination this time
All but the weapons are dyed with Snow White to match the torso equipment.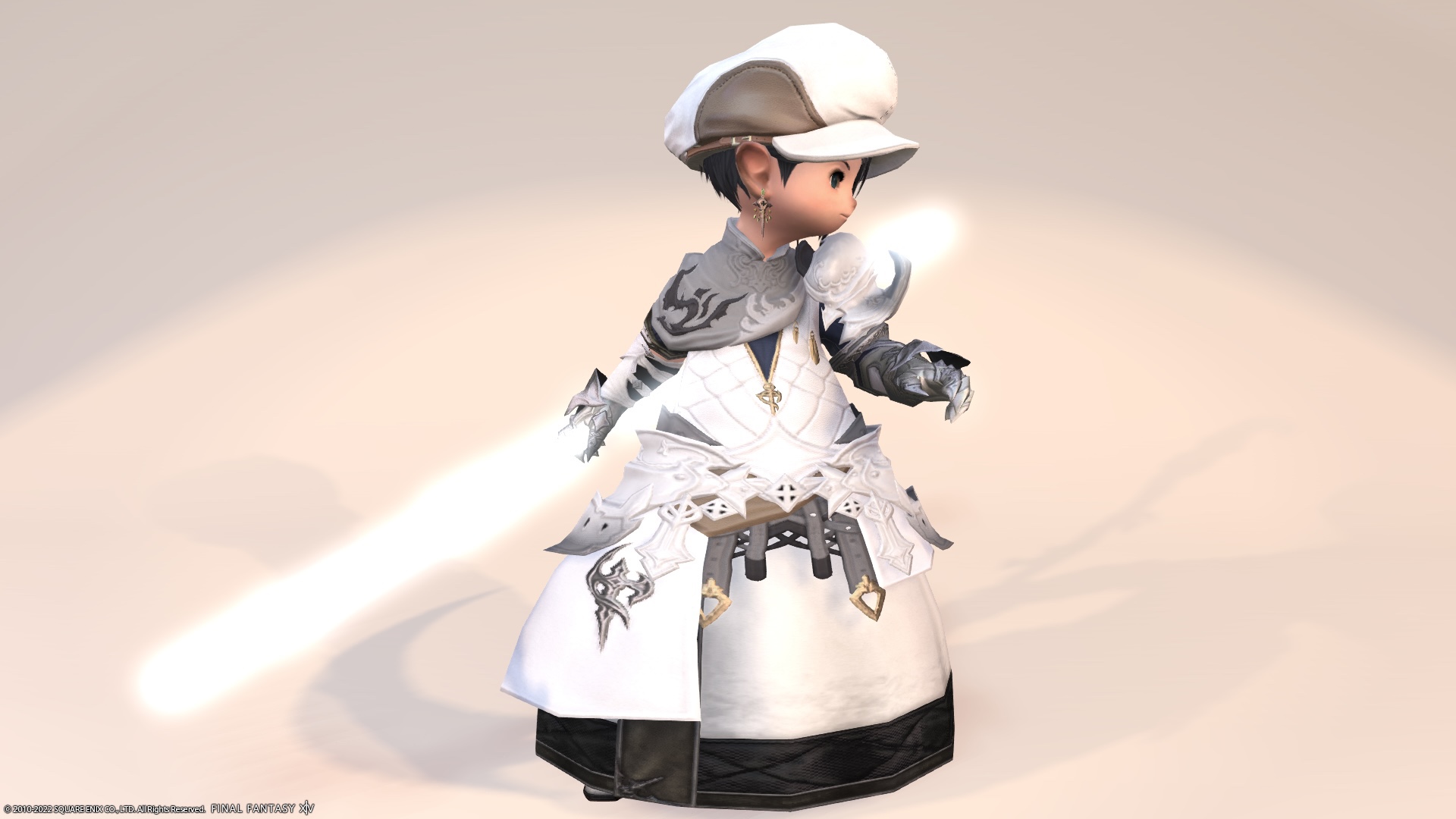 The head equipment is a versatile "Flat Cap" for a little casual look.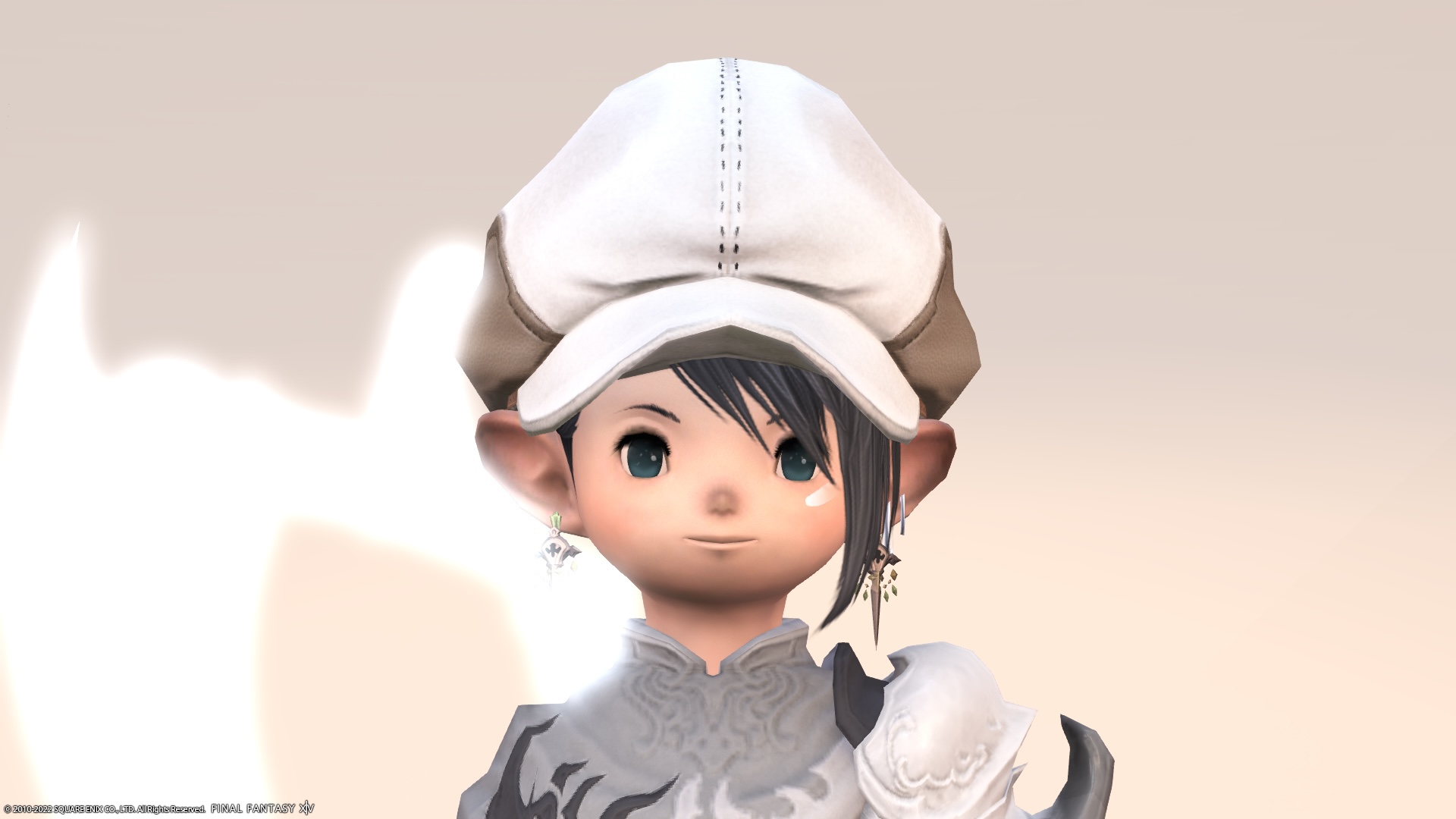 And the torso equipment is the leading role of this time "Dravanian Coat of Maiming"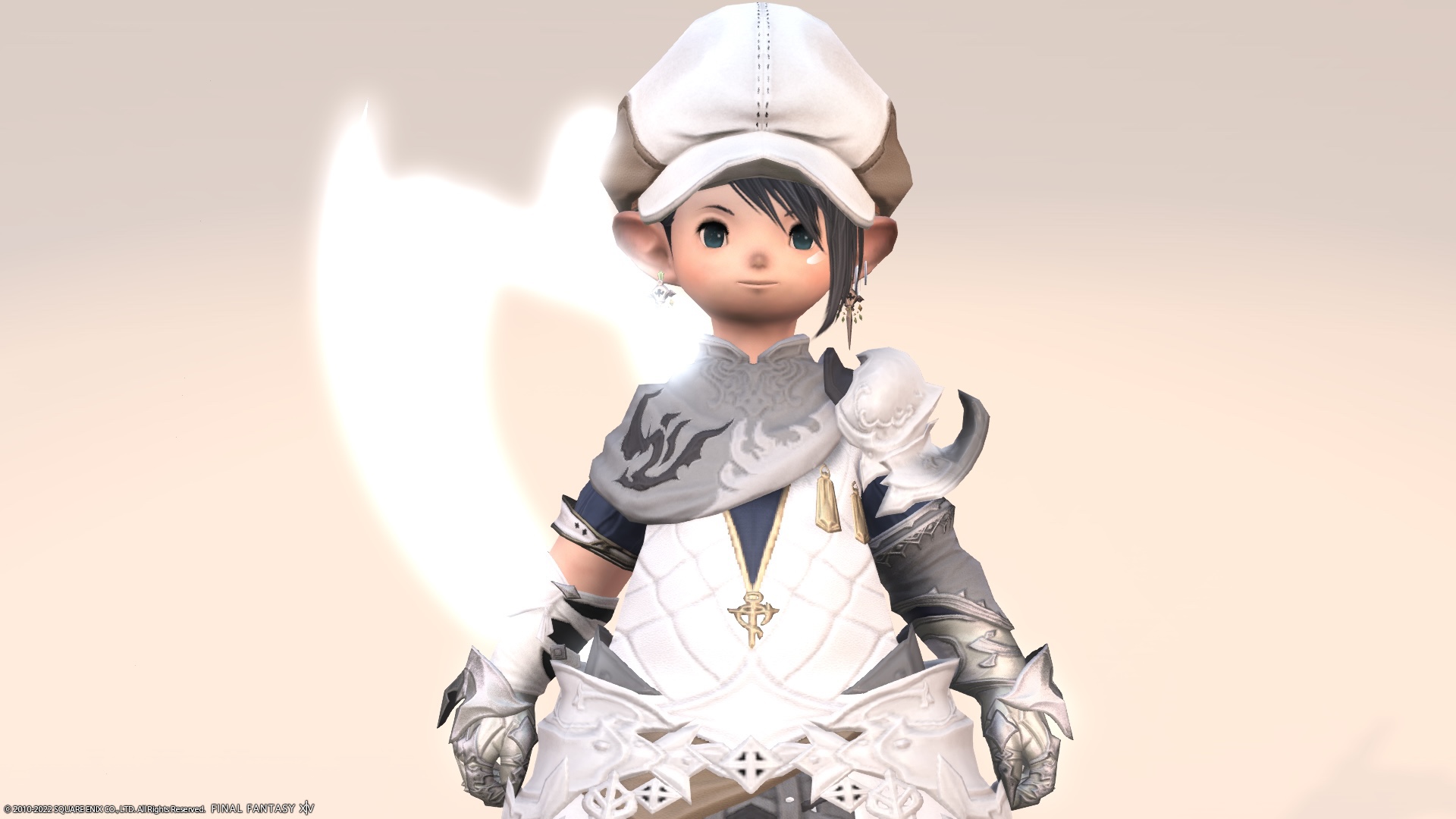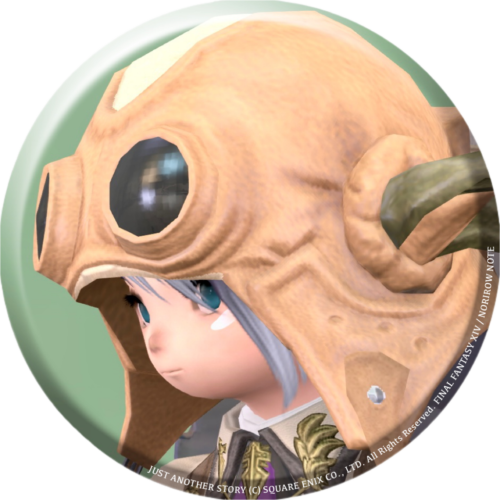 norirow
This white is so beautiful!
The collar area is also very excellent, and the gray scarf style is fashionable ♪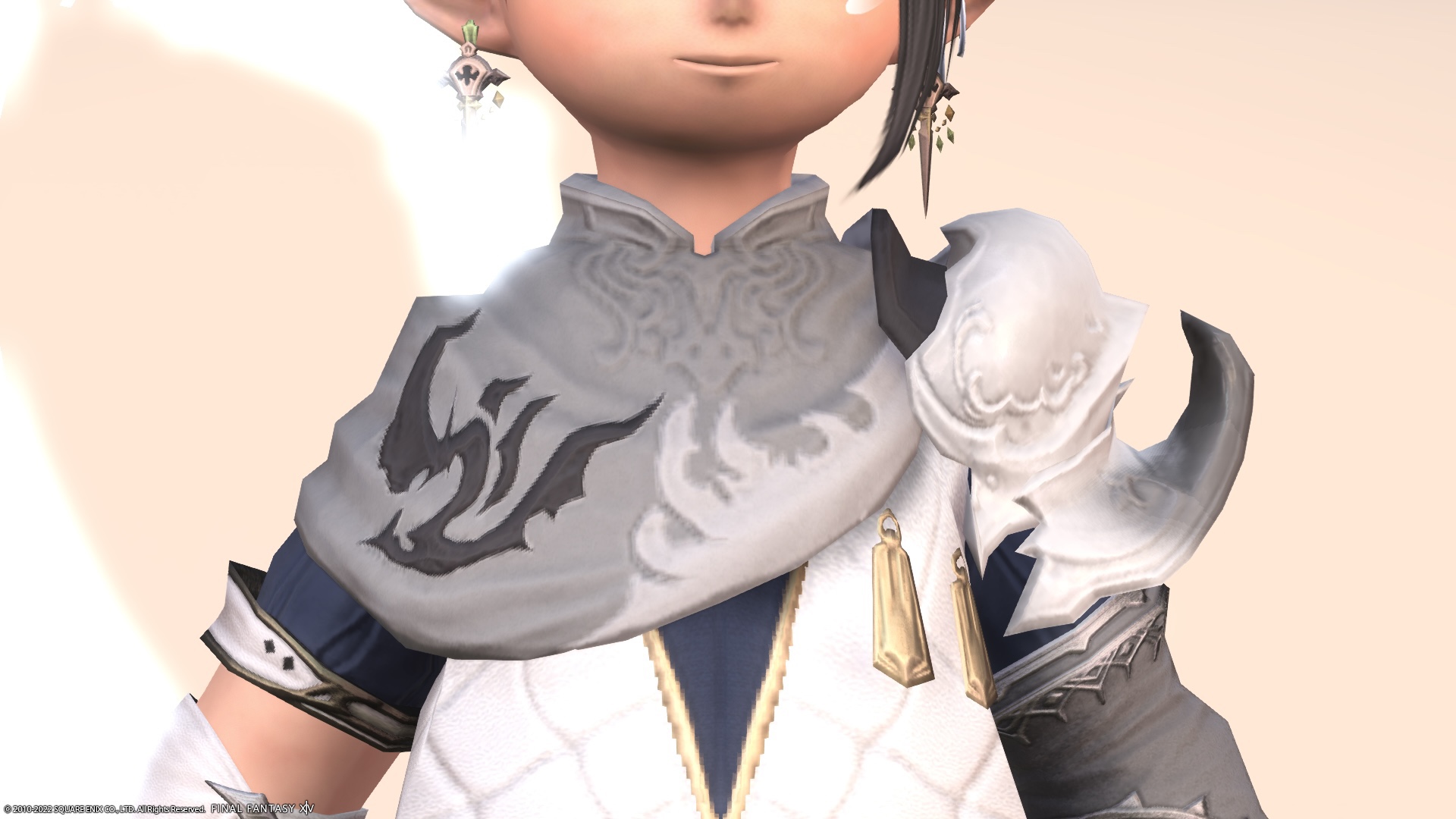 Only the right shoulder has a sturdy and strong shoulder rest, but white like plastic is used, and it is also pretty.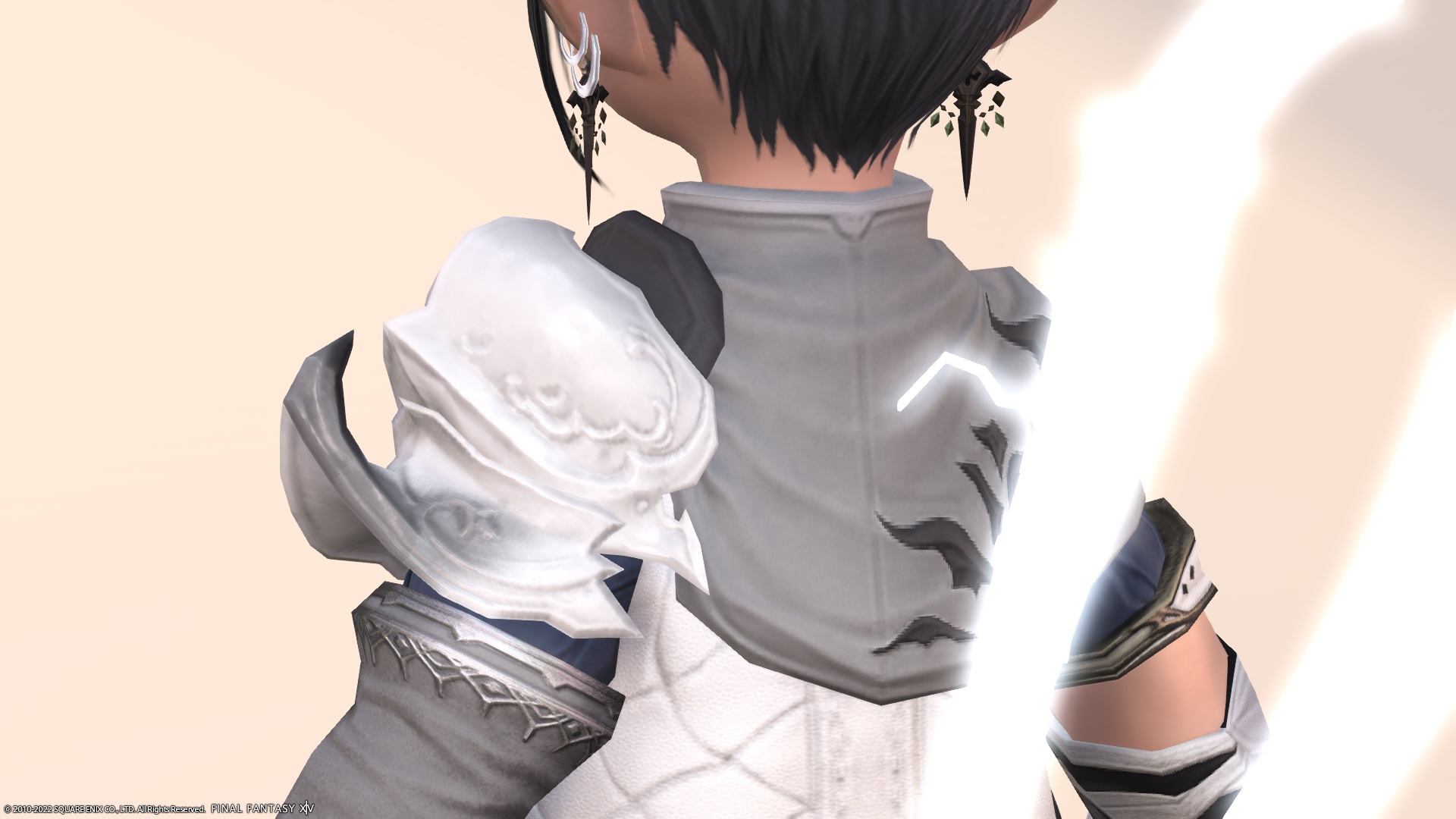 The blue color scheme here and there adds a refreshing touch, and it's a really well-balanced color scheme.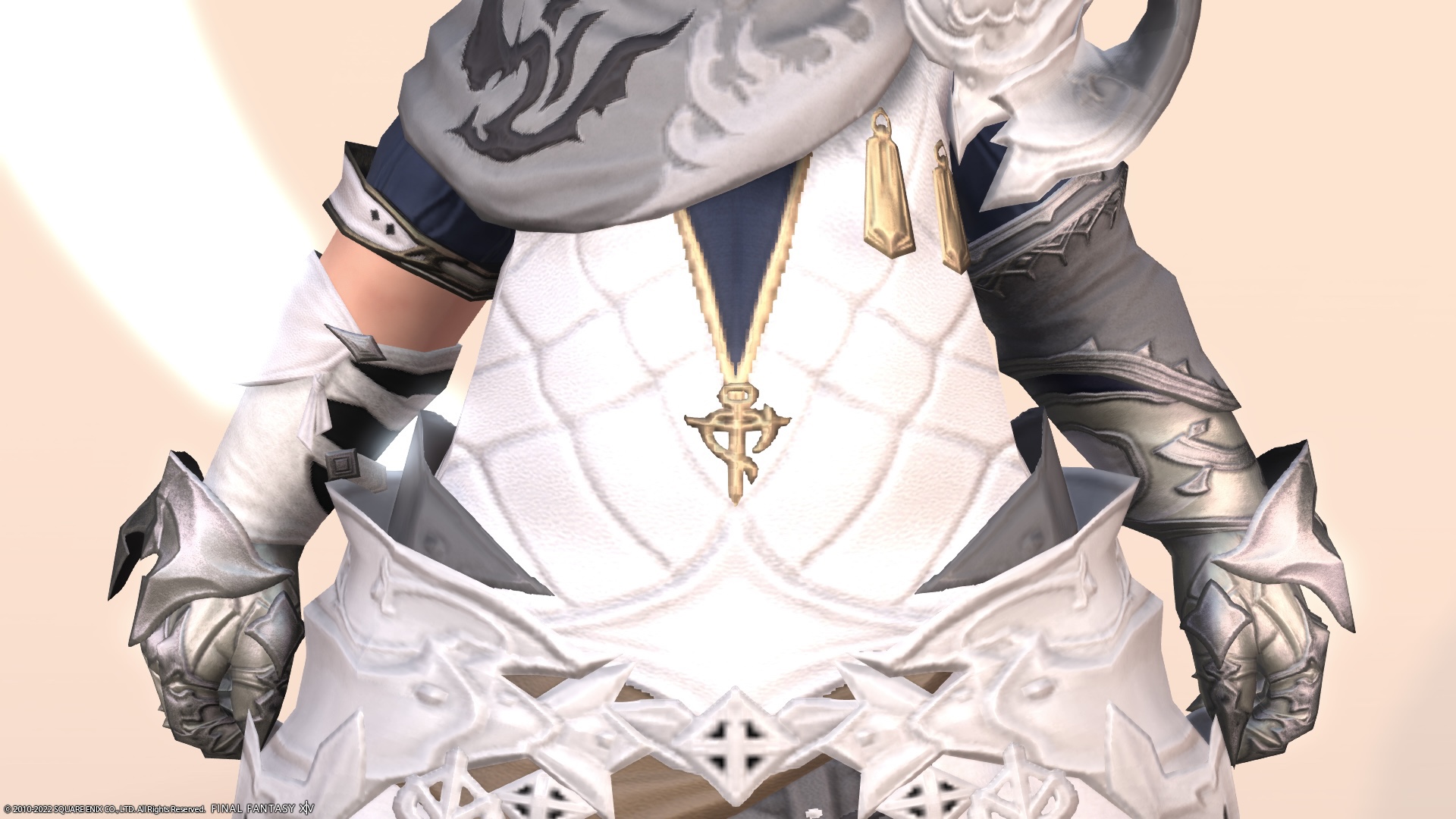 There are many different colors of this armor, but this one is the most refreshing and nice feeling.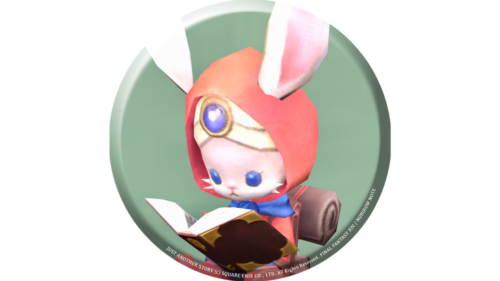 namingway
The arm is equipped with "Manusya Gloves of Maiming", which is surprisingly useful. The asymmetrical design is fashionable.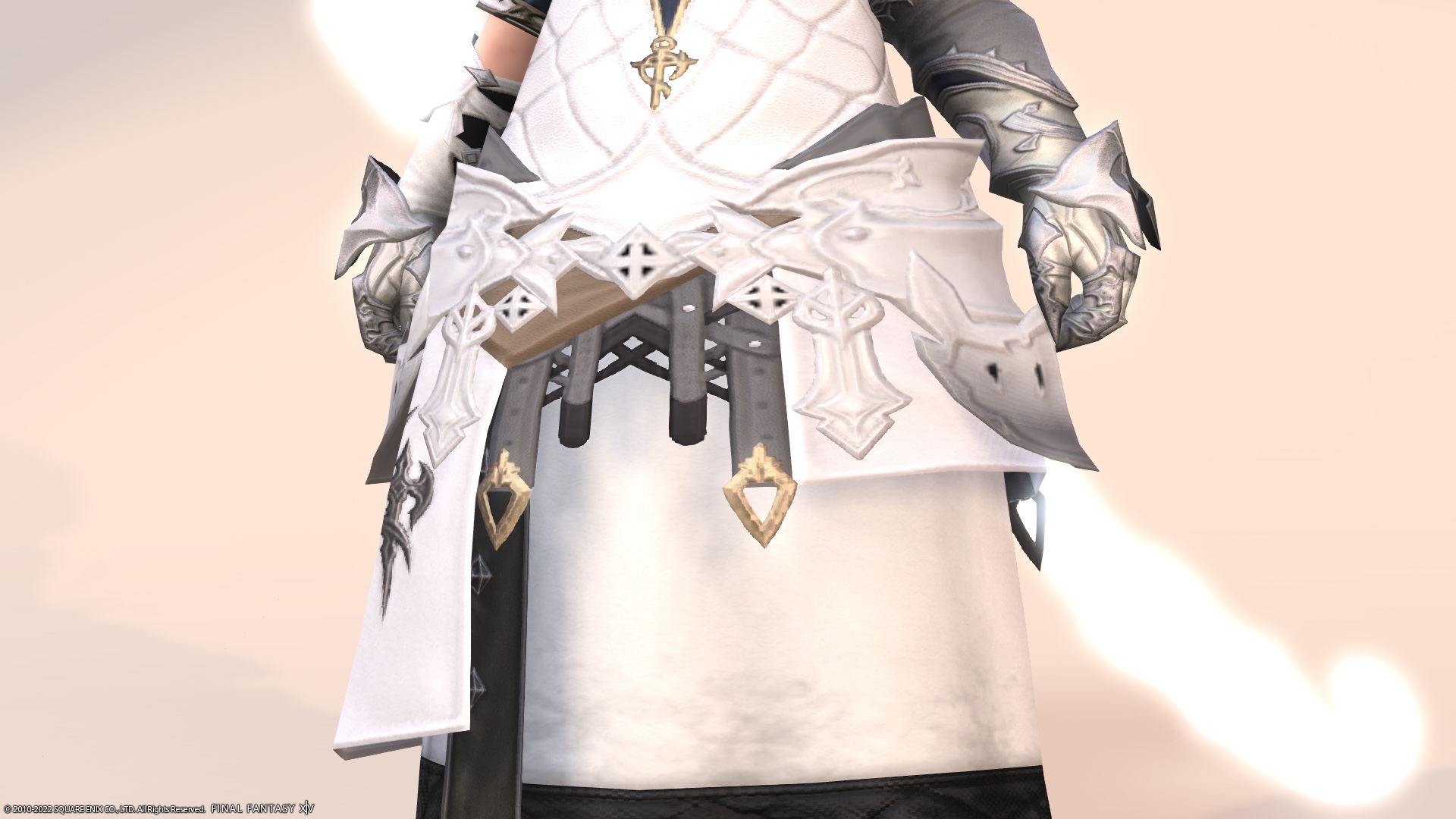 And although the leg equipment looks like a skirt, I wear pants firmly underneath and wear the easy-to-use "Imperial Longkilt of Maiming".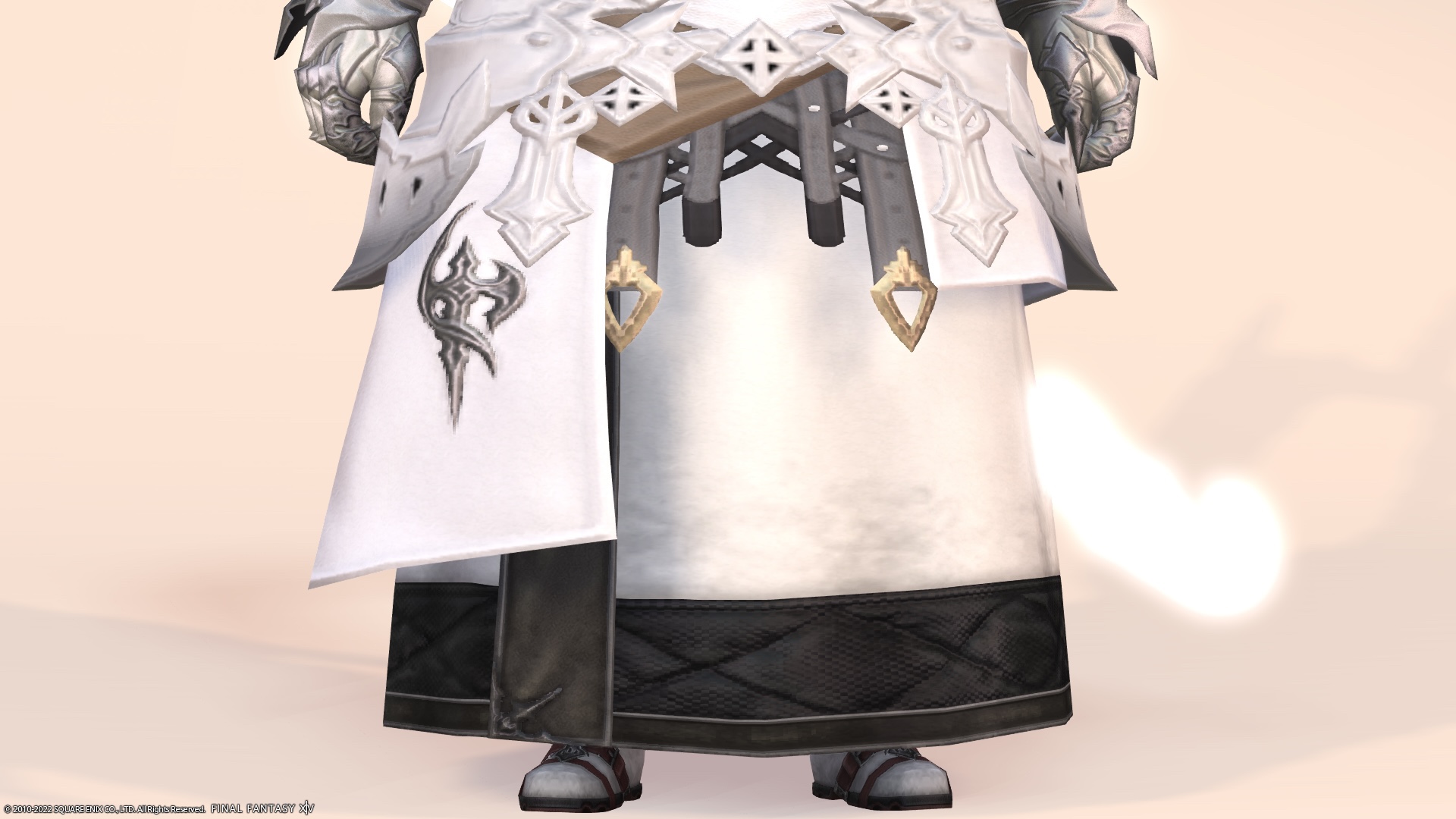 It will be a very beautiful silhouette.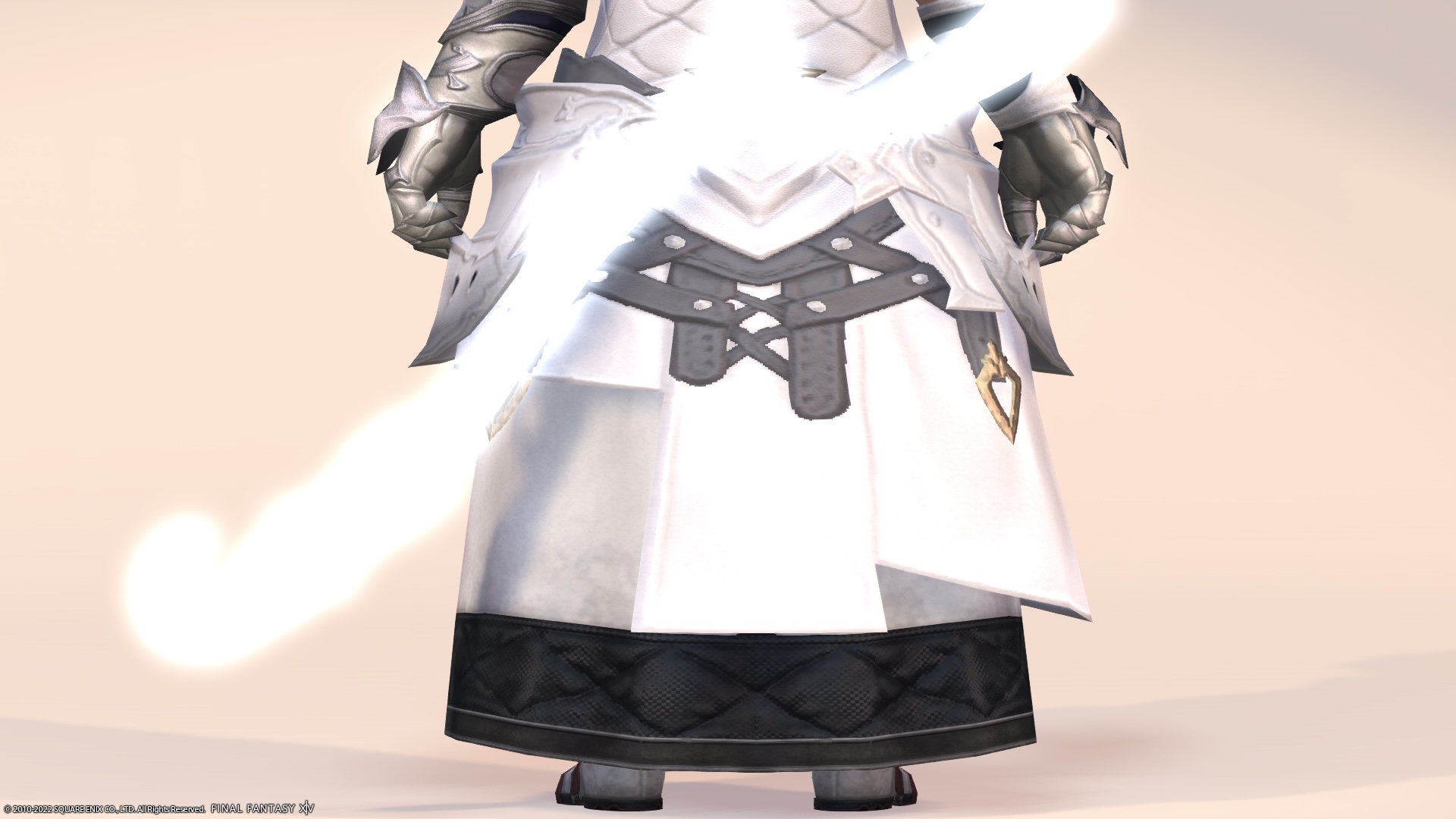 As a weapon, I brought a reaper's glowing scythe "Padjali War Scythe".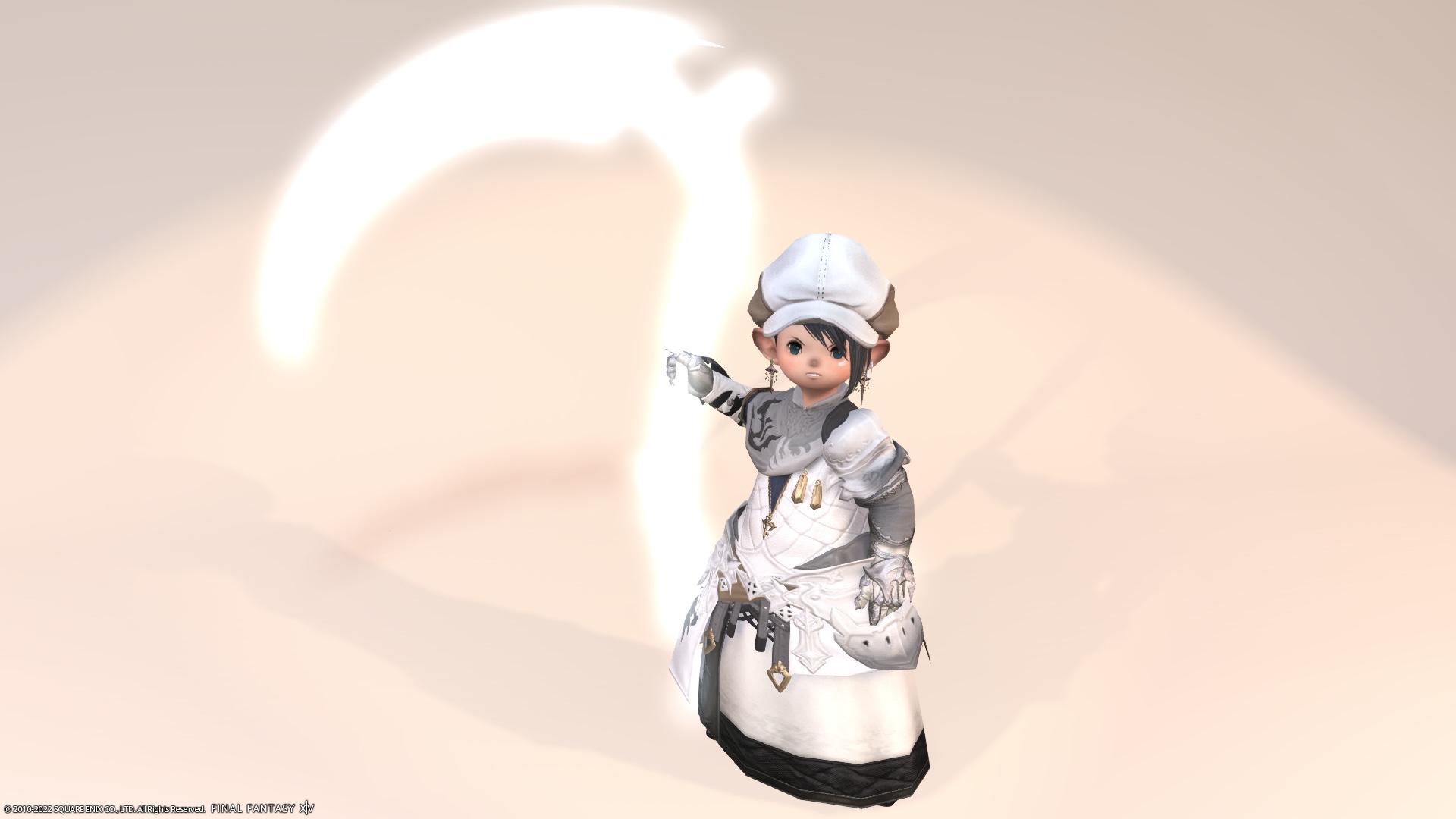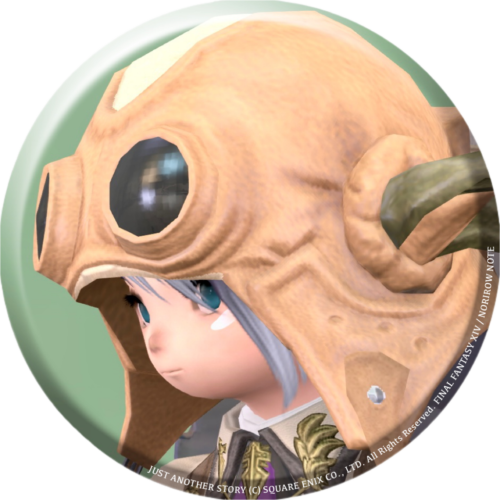 norirow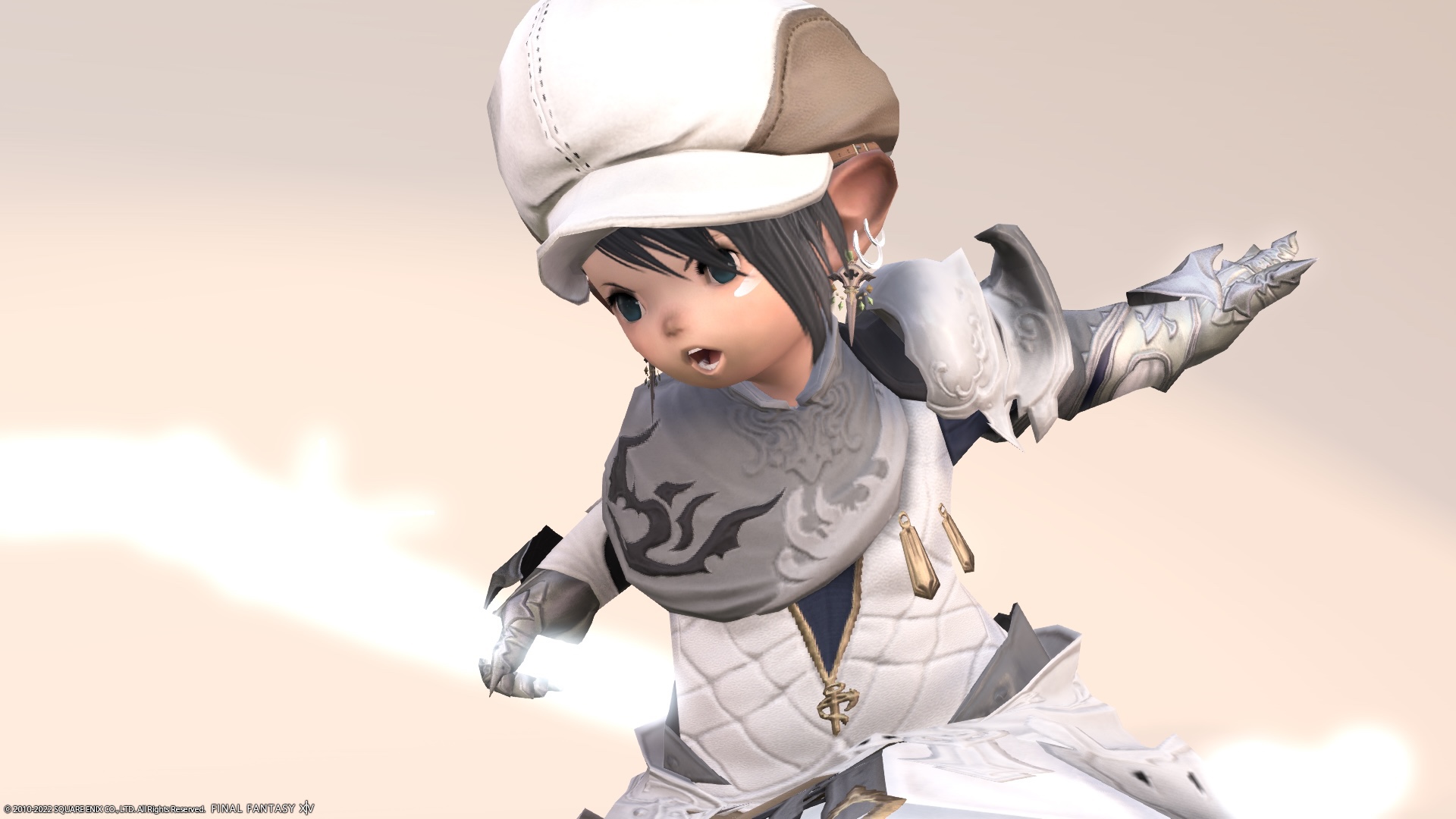 You also named "Black Reaper" the other day … Your naming sense is too simple.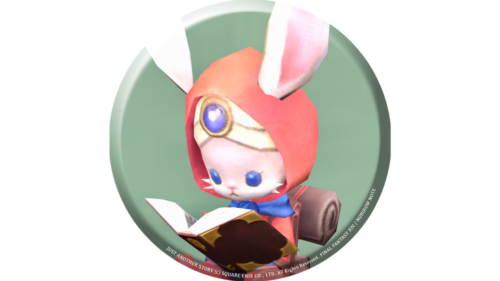 namingway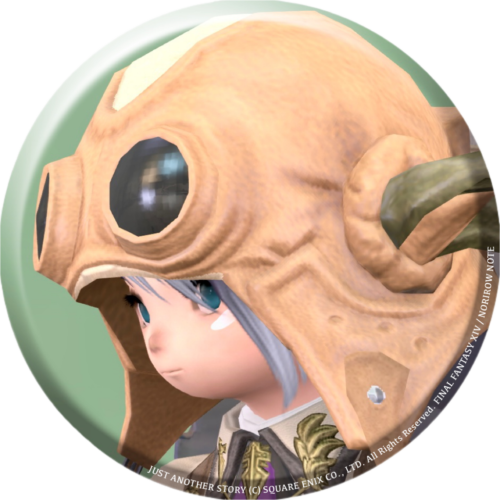 norirow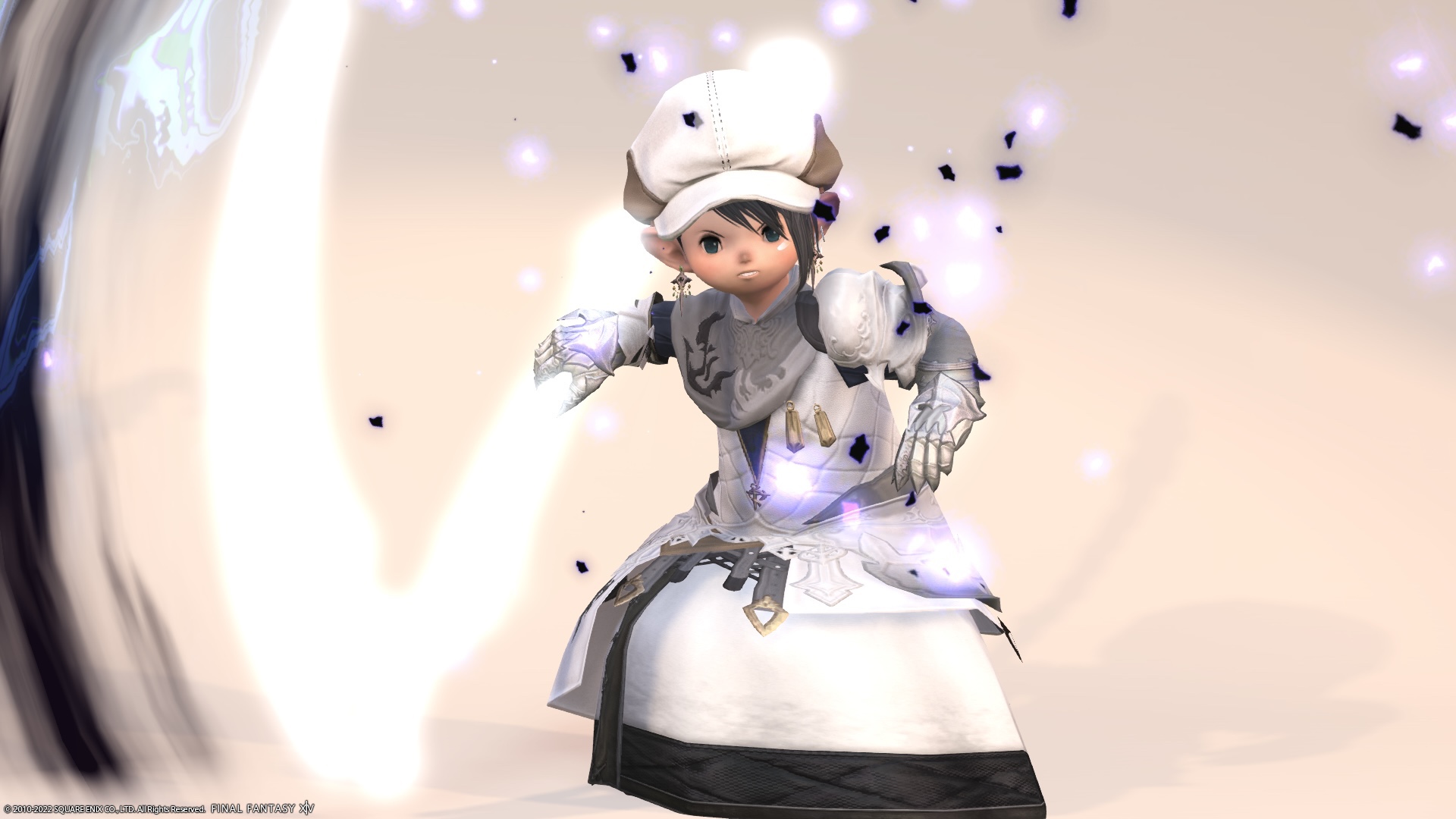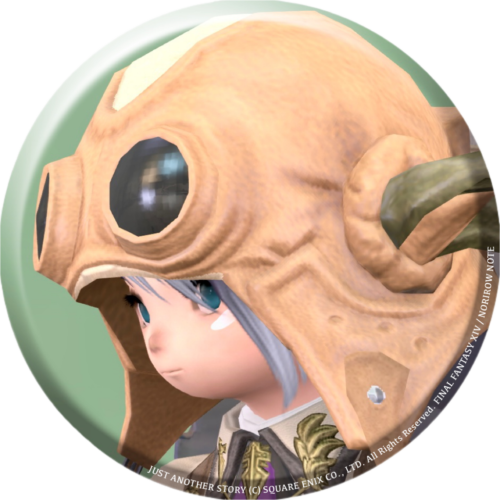 norirow
But I think I was able to coordinate my favorite slayer ♪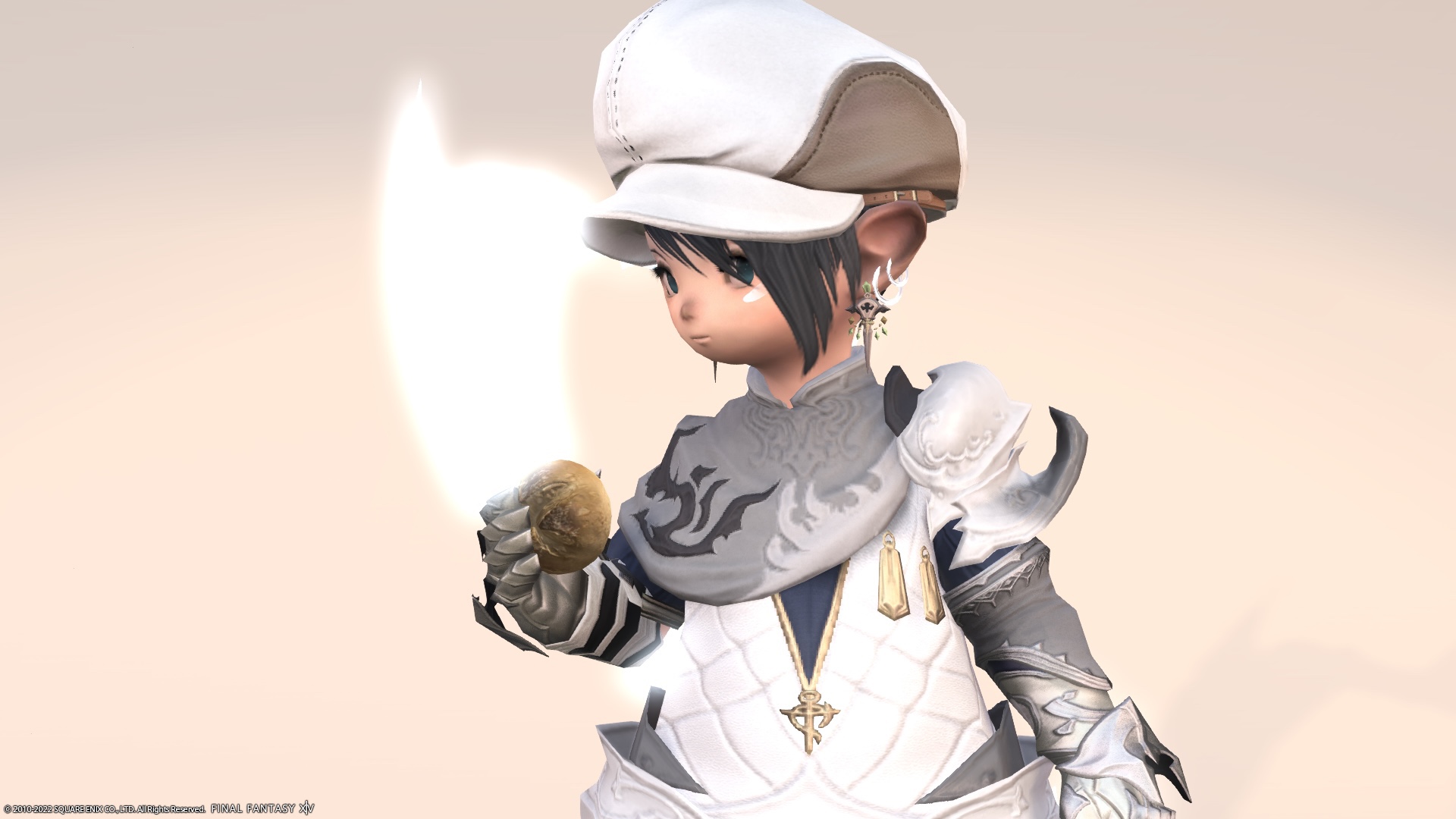 So, it was a record of my favorite "White Reaper" coordination.
▼ Please check the video to see how the movements are mixed!
Related records