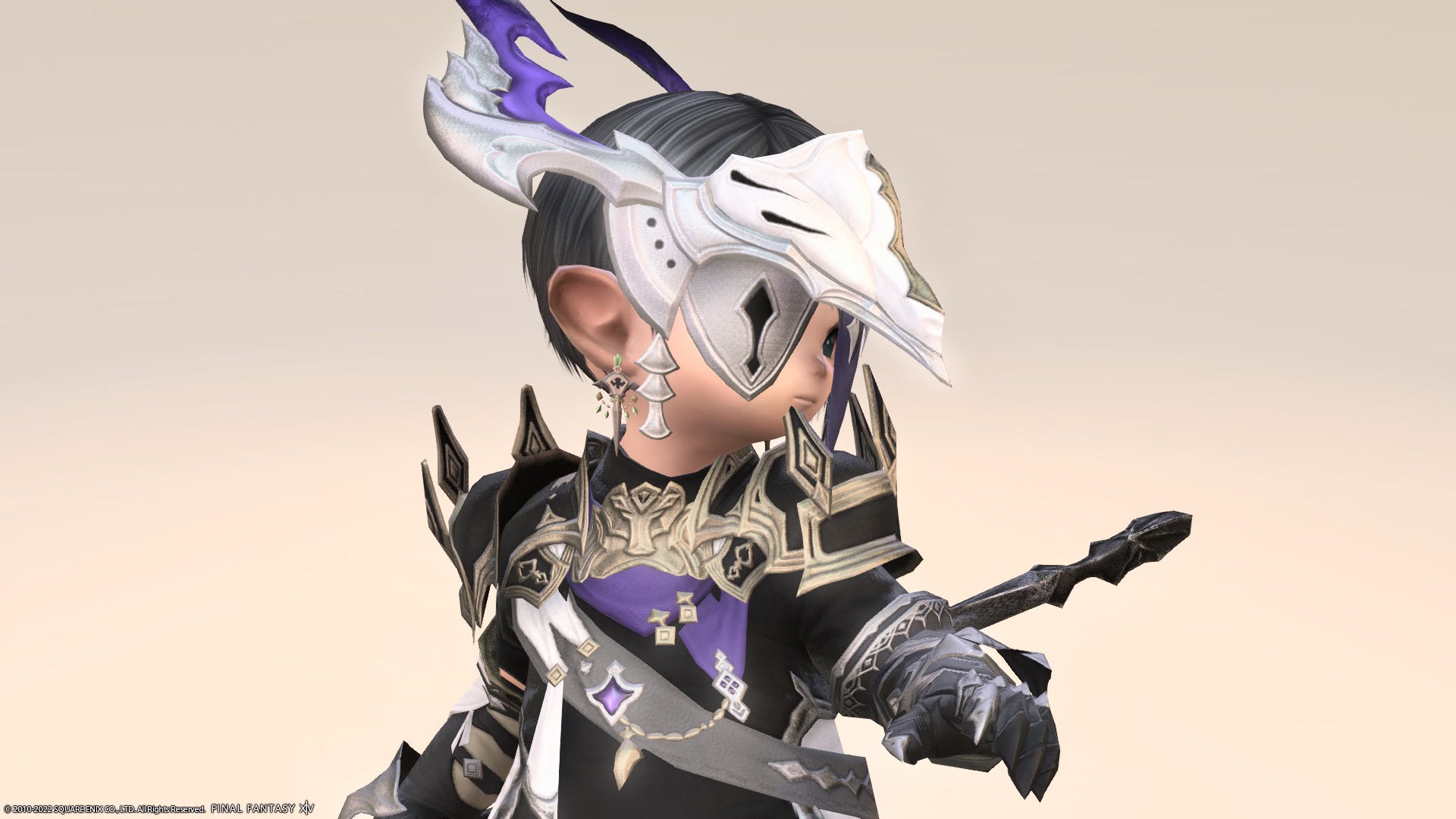 This is a record of the "Manusya of Maiming" series of reaper and dragoon Maiming equipment available at The Tower of Zot.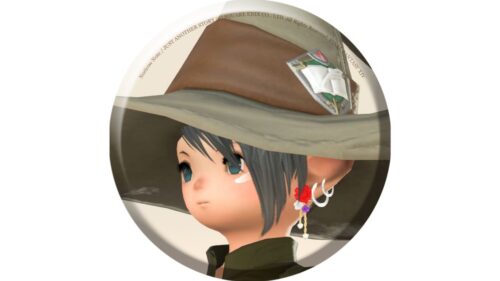 norirow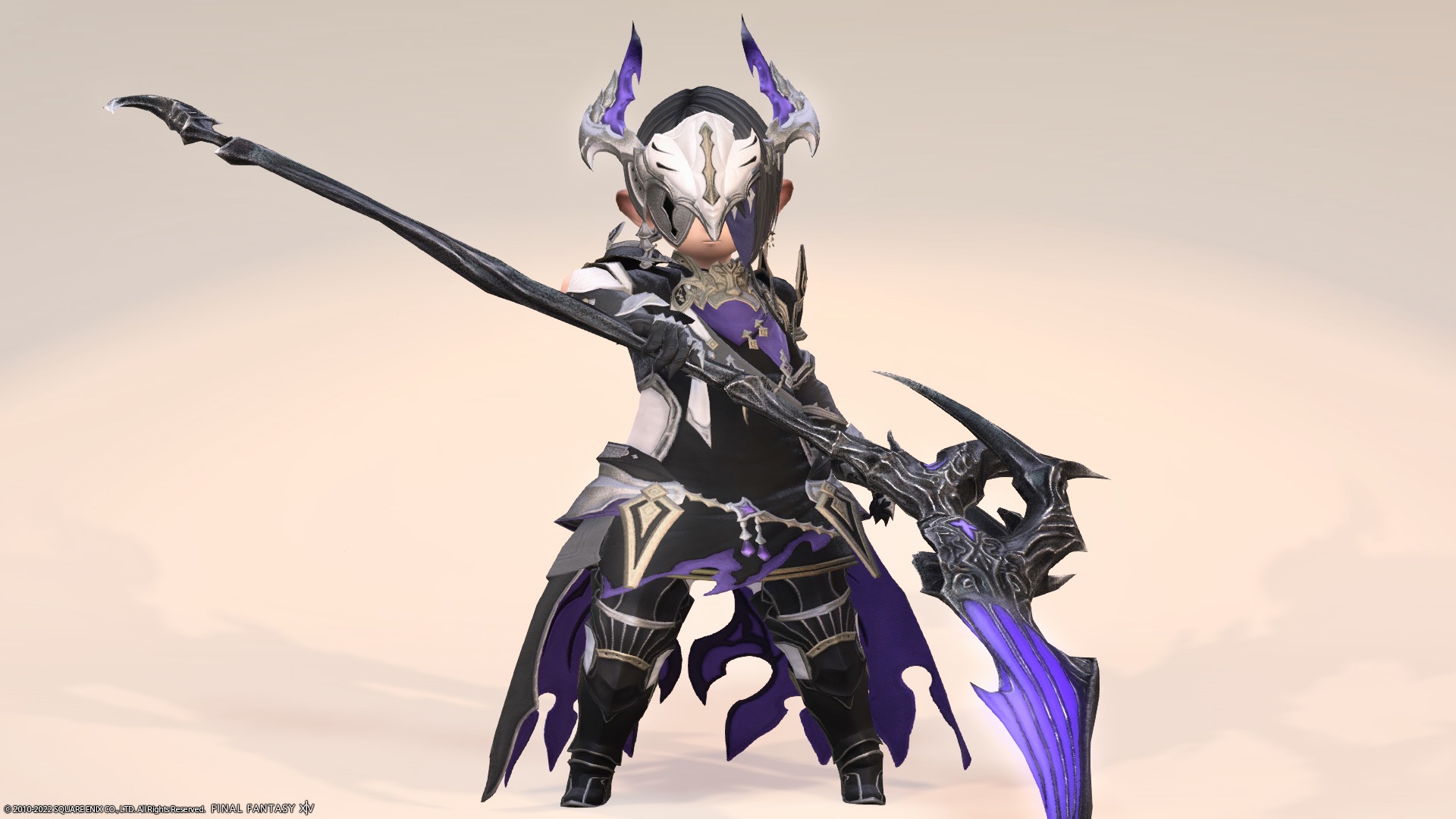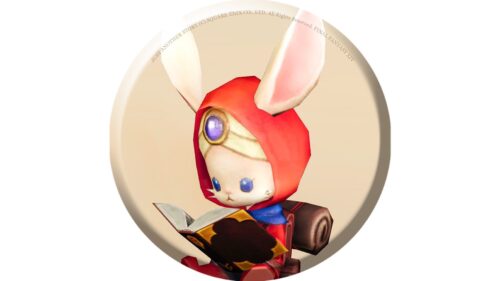 namingway
Manusya of Maiming series
Here, I have the reaper's weapon "Monstrorum Sickle".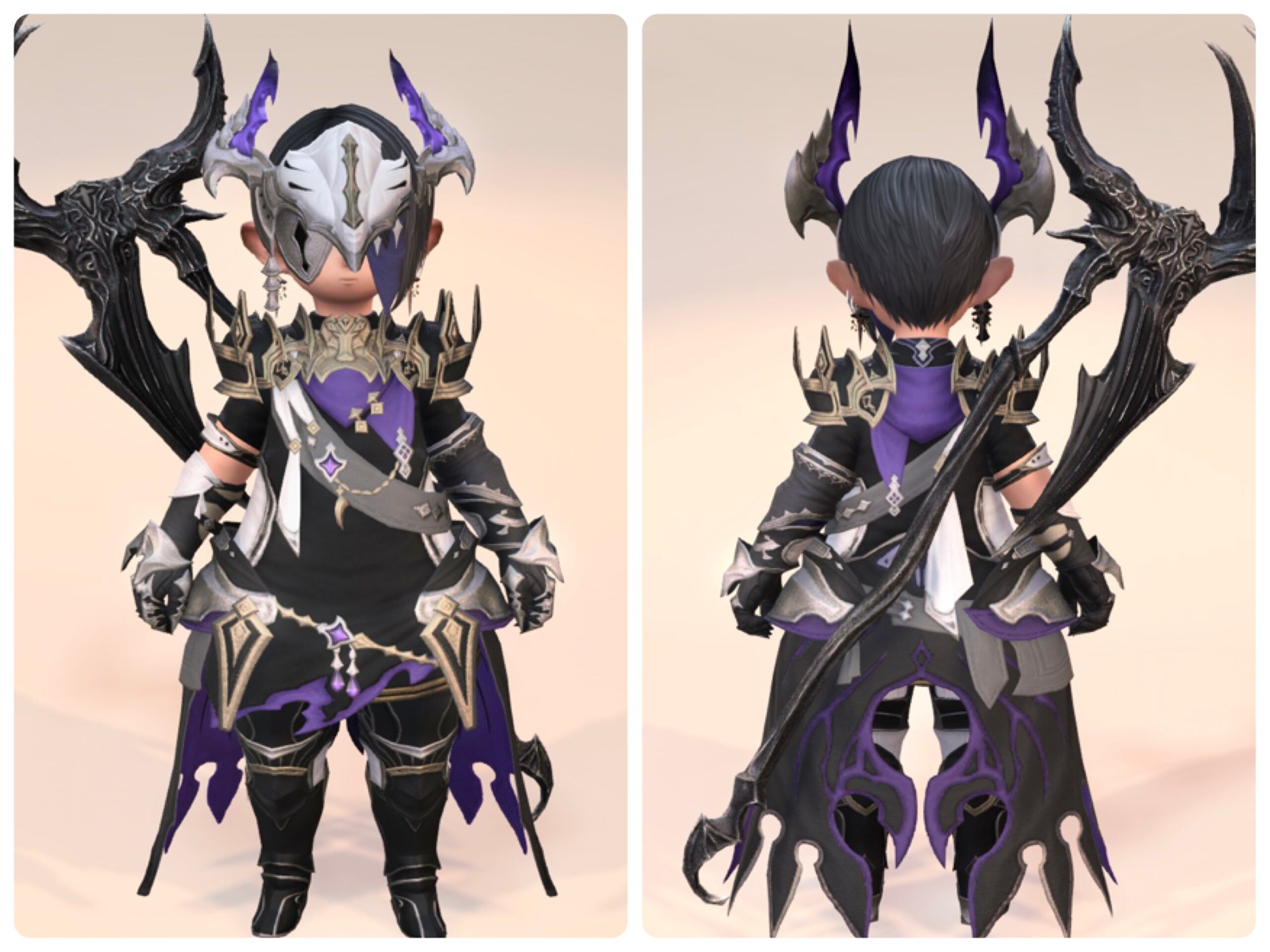 The head equipment is a mask with a slightly unusual design that covers the eyes.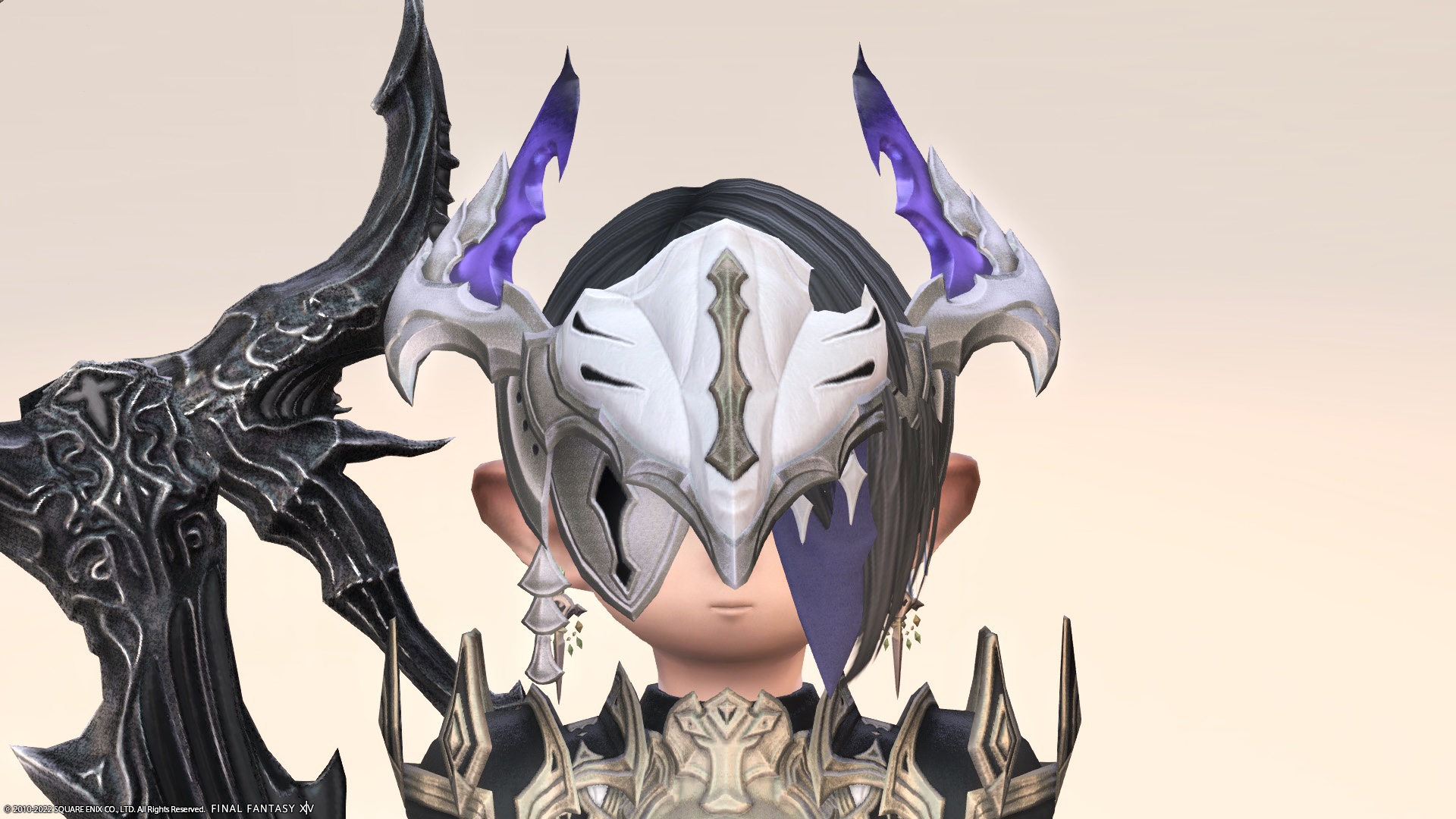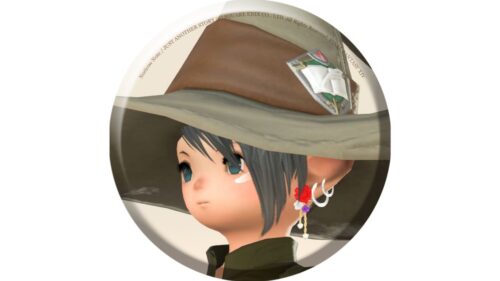 norirow
It's cool that the eyes are asymmetric.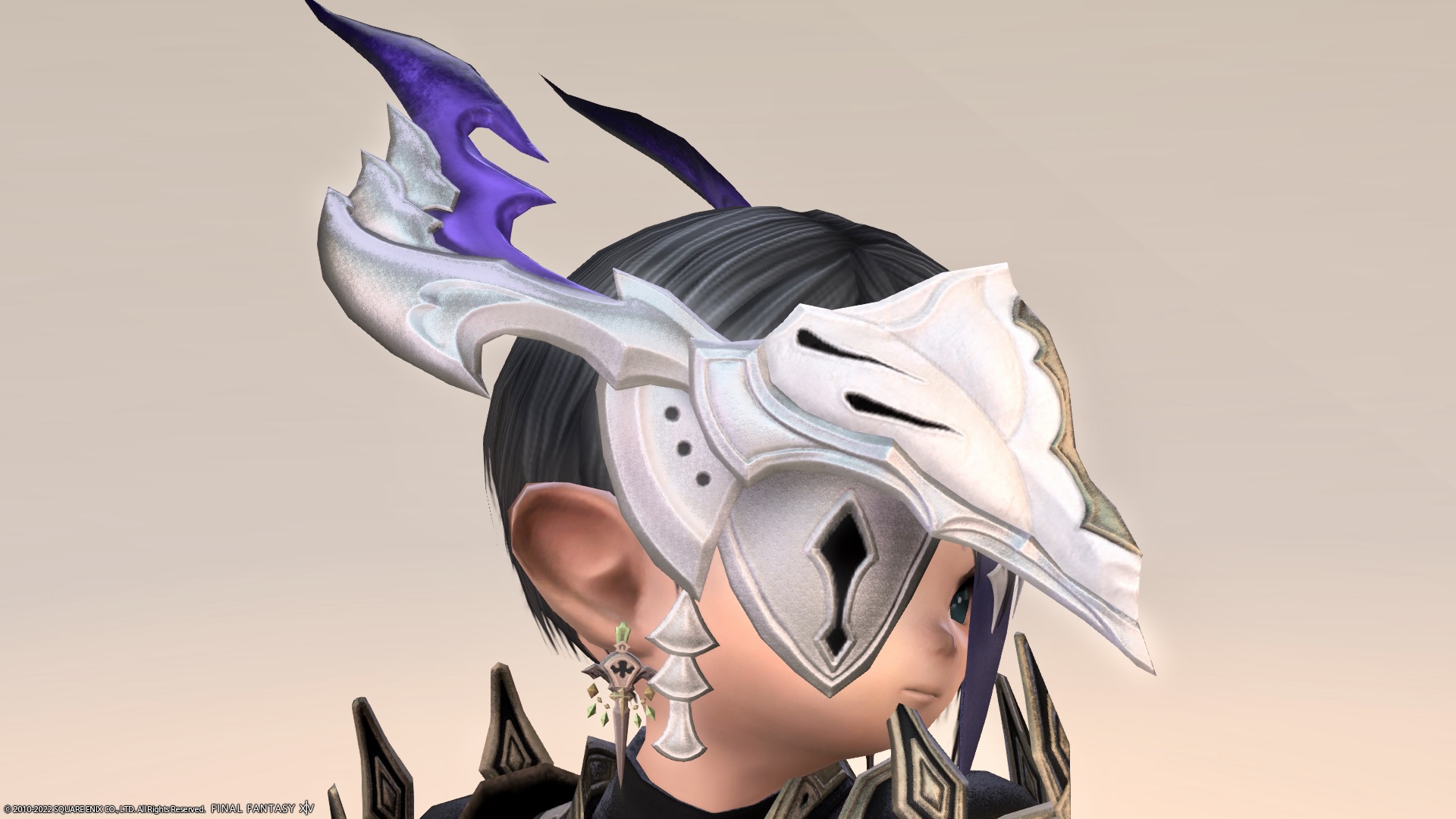 The torso equipment is a jacket that feels noble.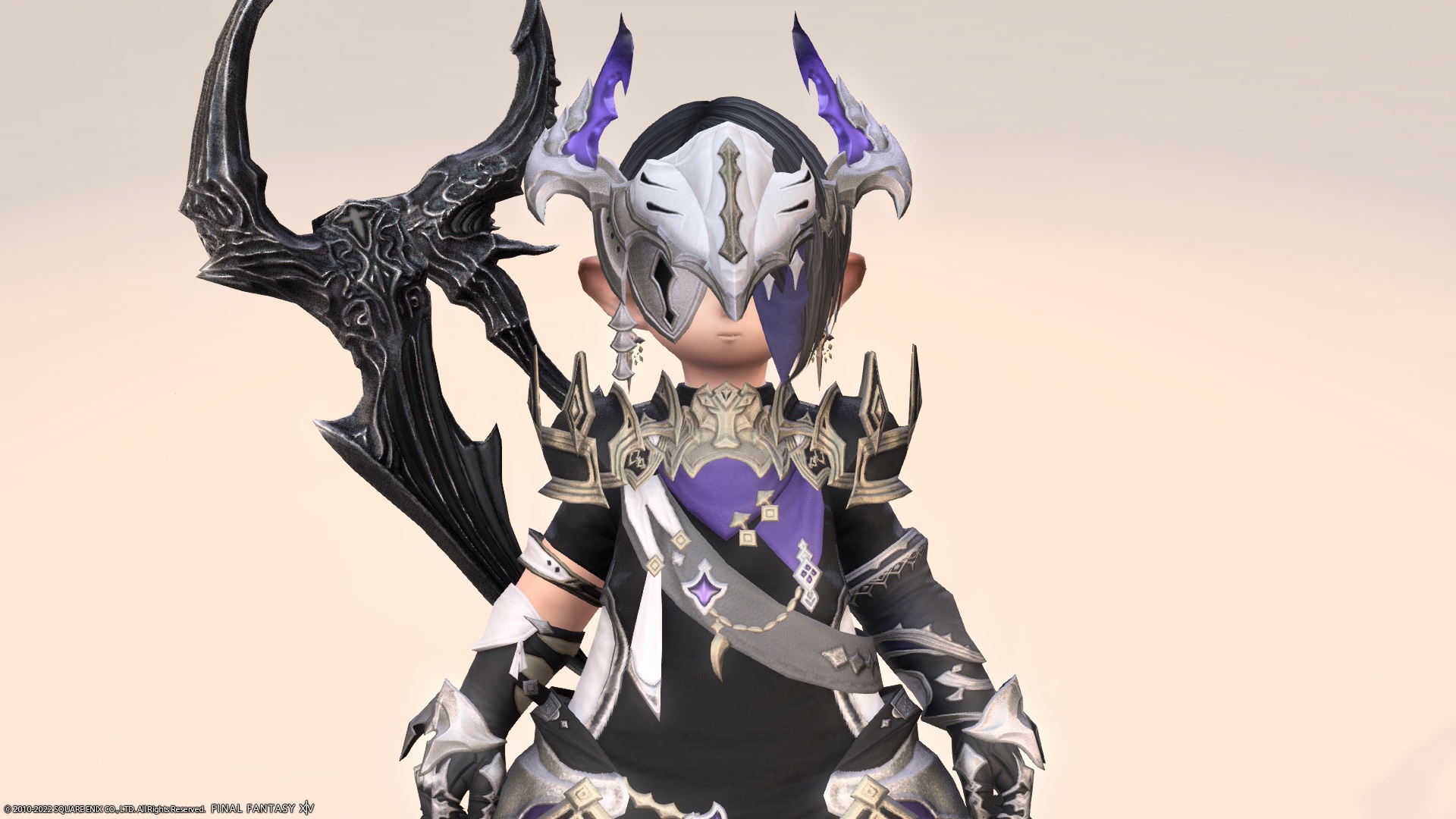 The shoulder design looks like armor.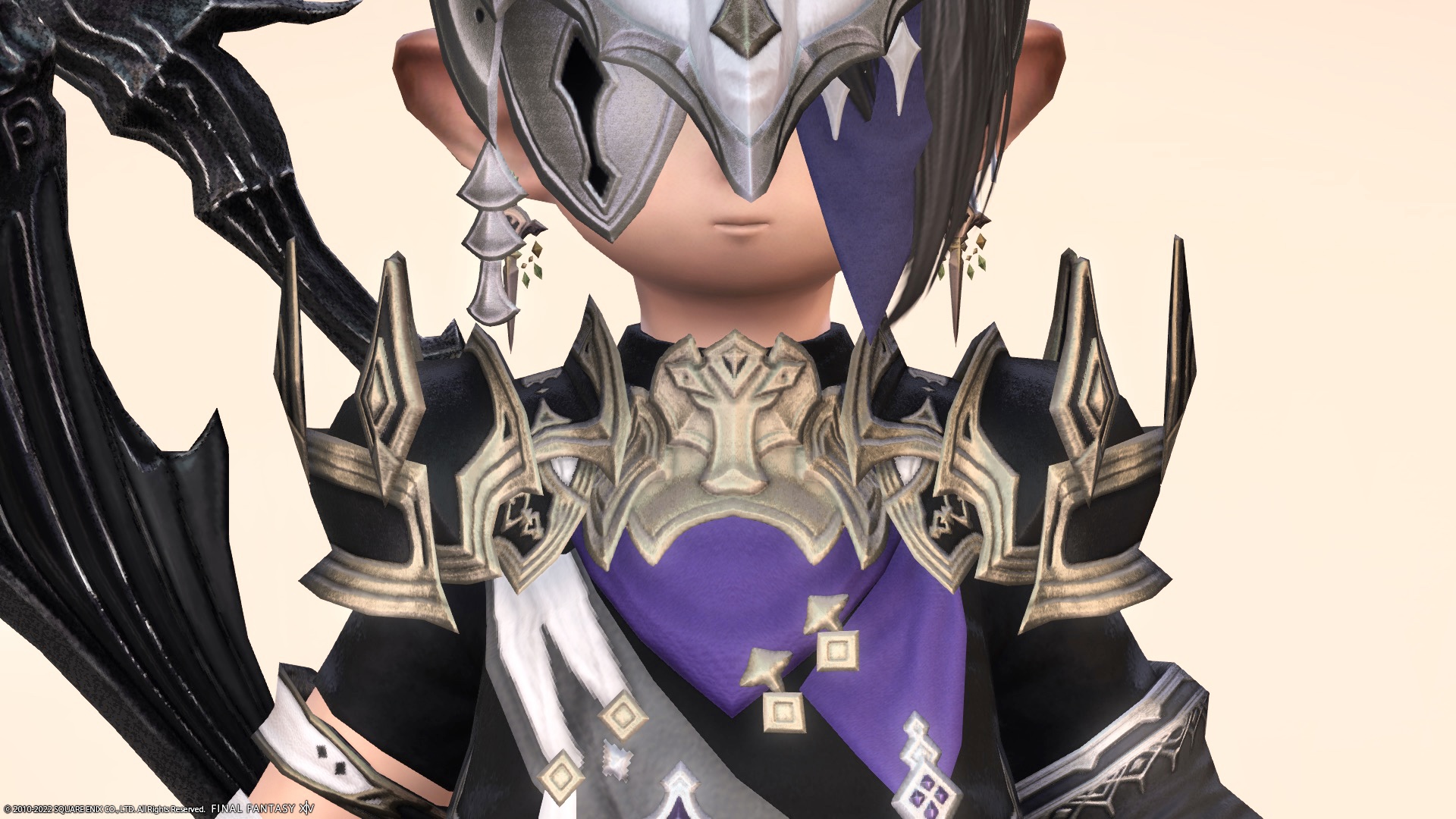 The design on the chest may look like a medal and feel noble.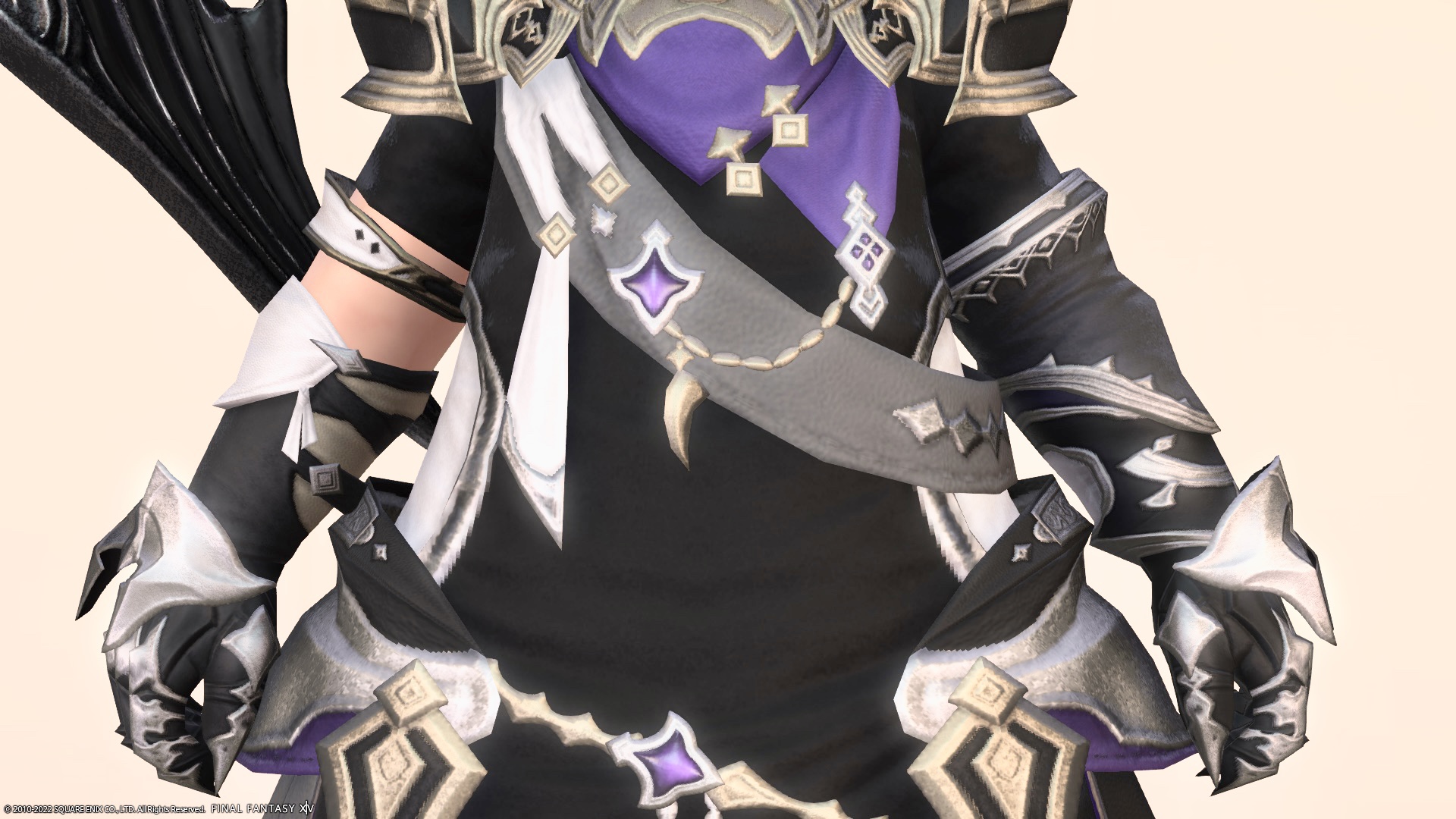 The equipment of the hands is asymmetrical and cool. The nails are also sharp.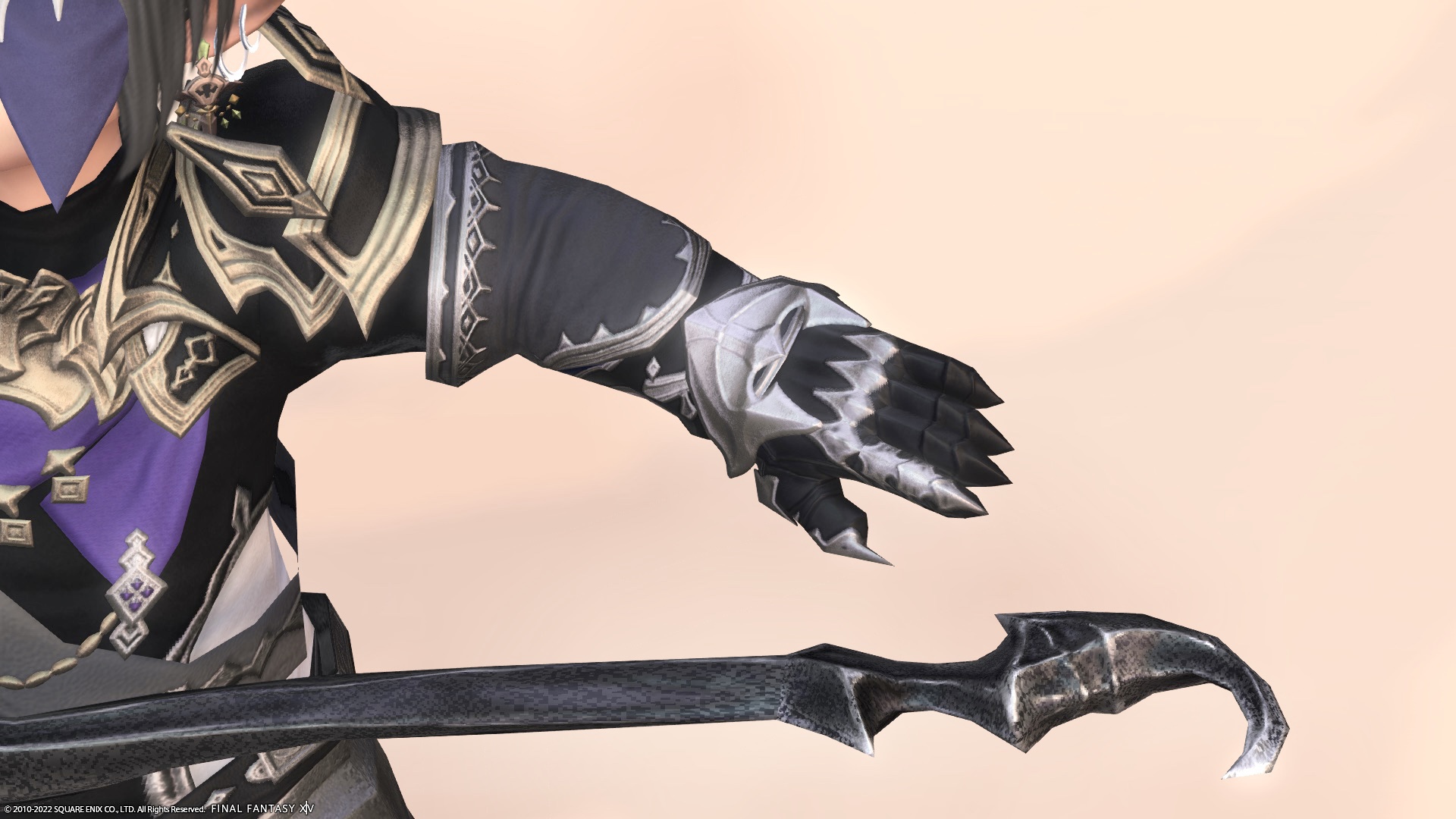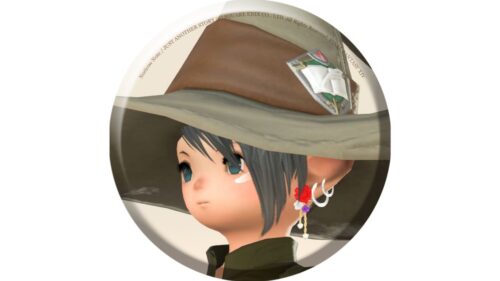 norirow
This hand equipment is useful for various coordination unexpectedly ♪
The cutting of the cloak part is also characteristic.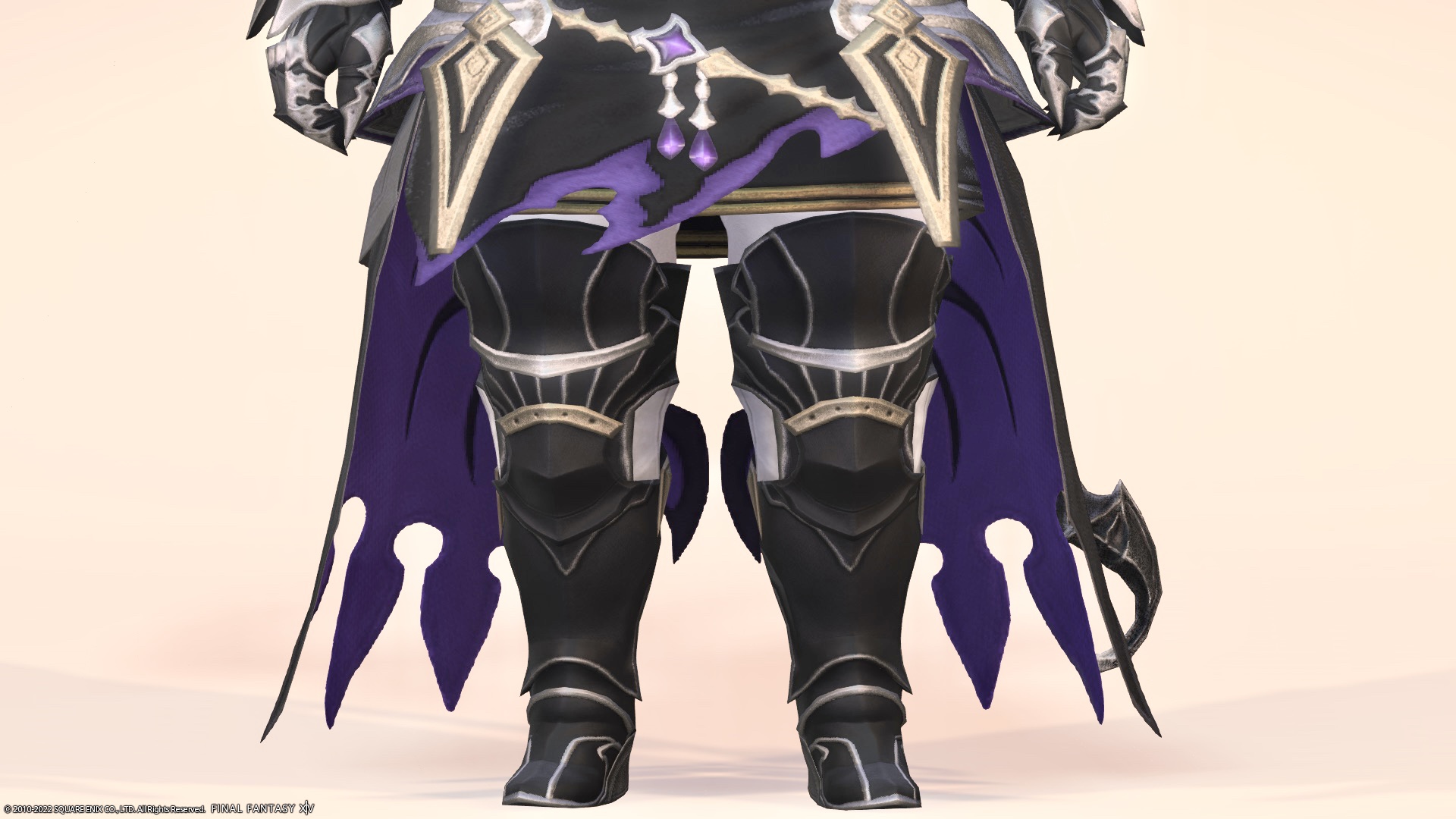 It is a cool set with black and purple as the keynote.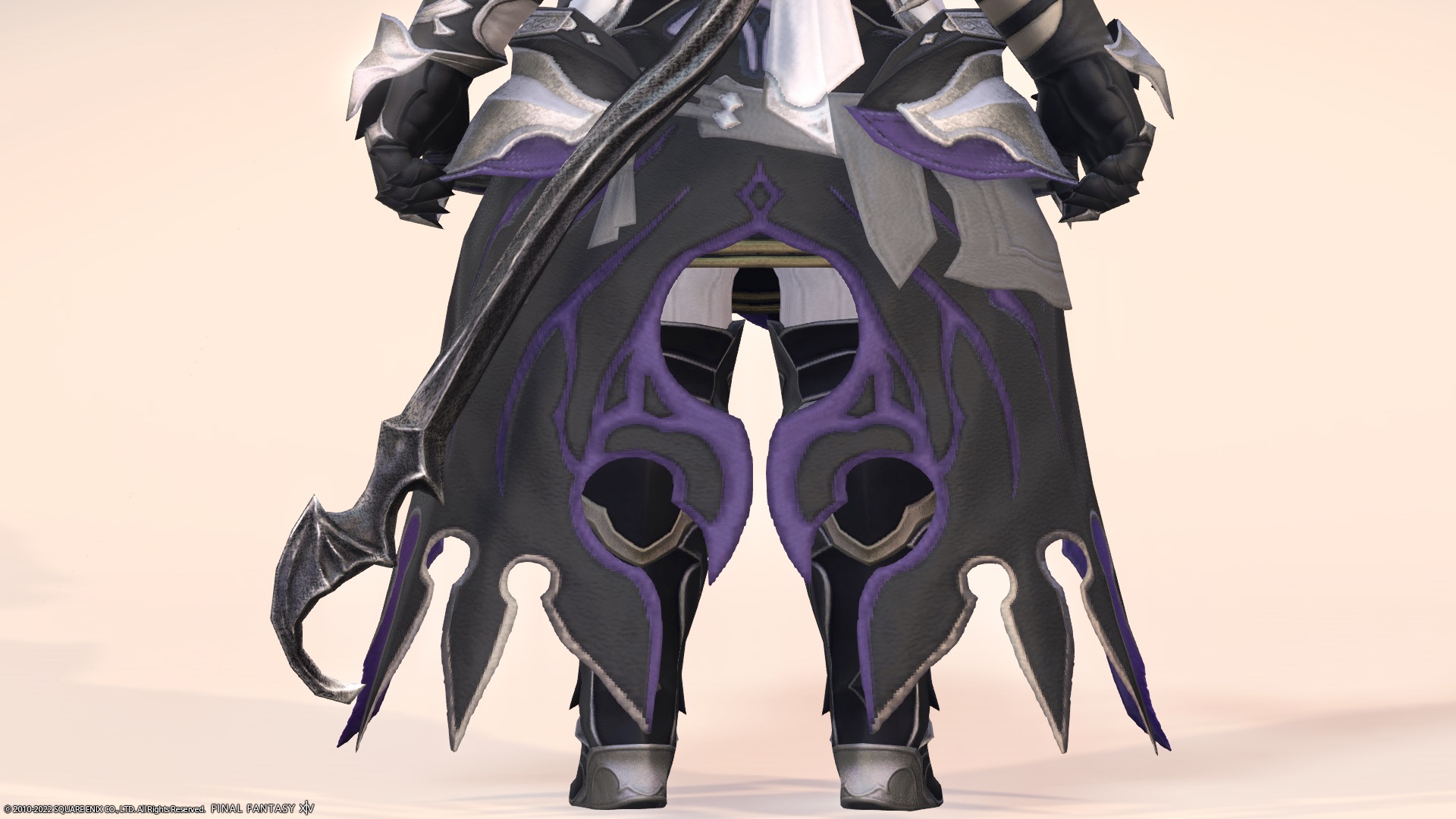 I wonder if the devil is the image.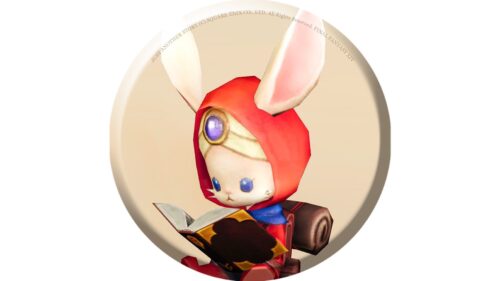 namingway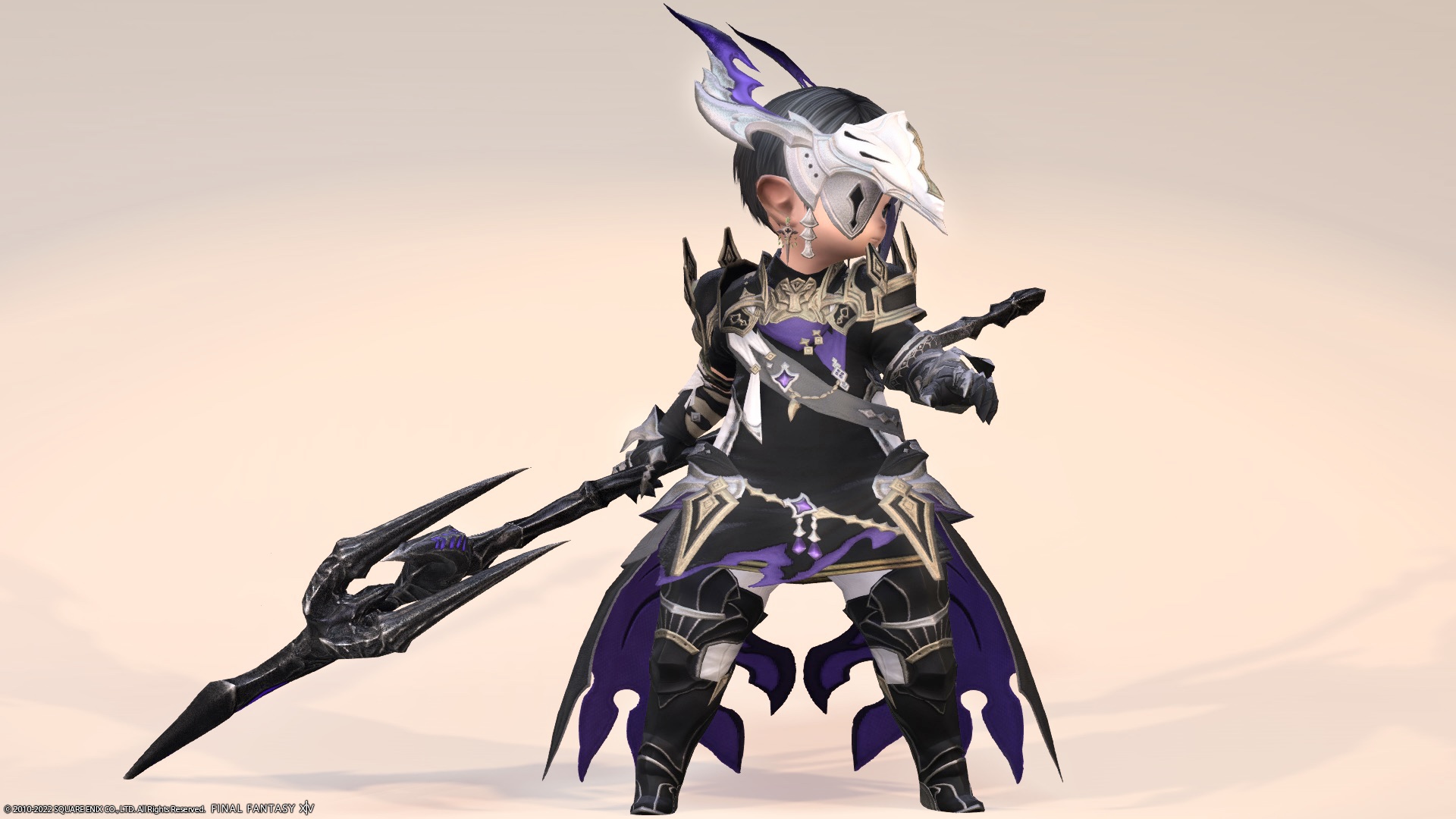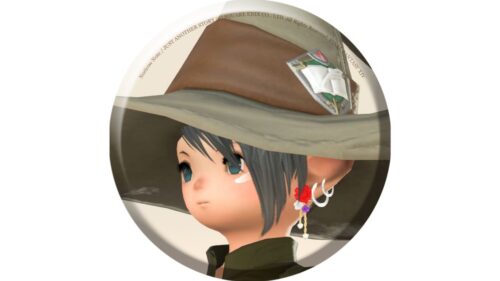 norirow
It feels noble, so I'm sure it's the prince of the devil!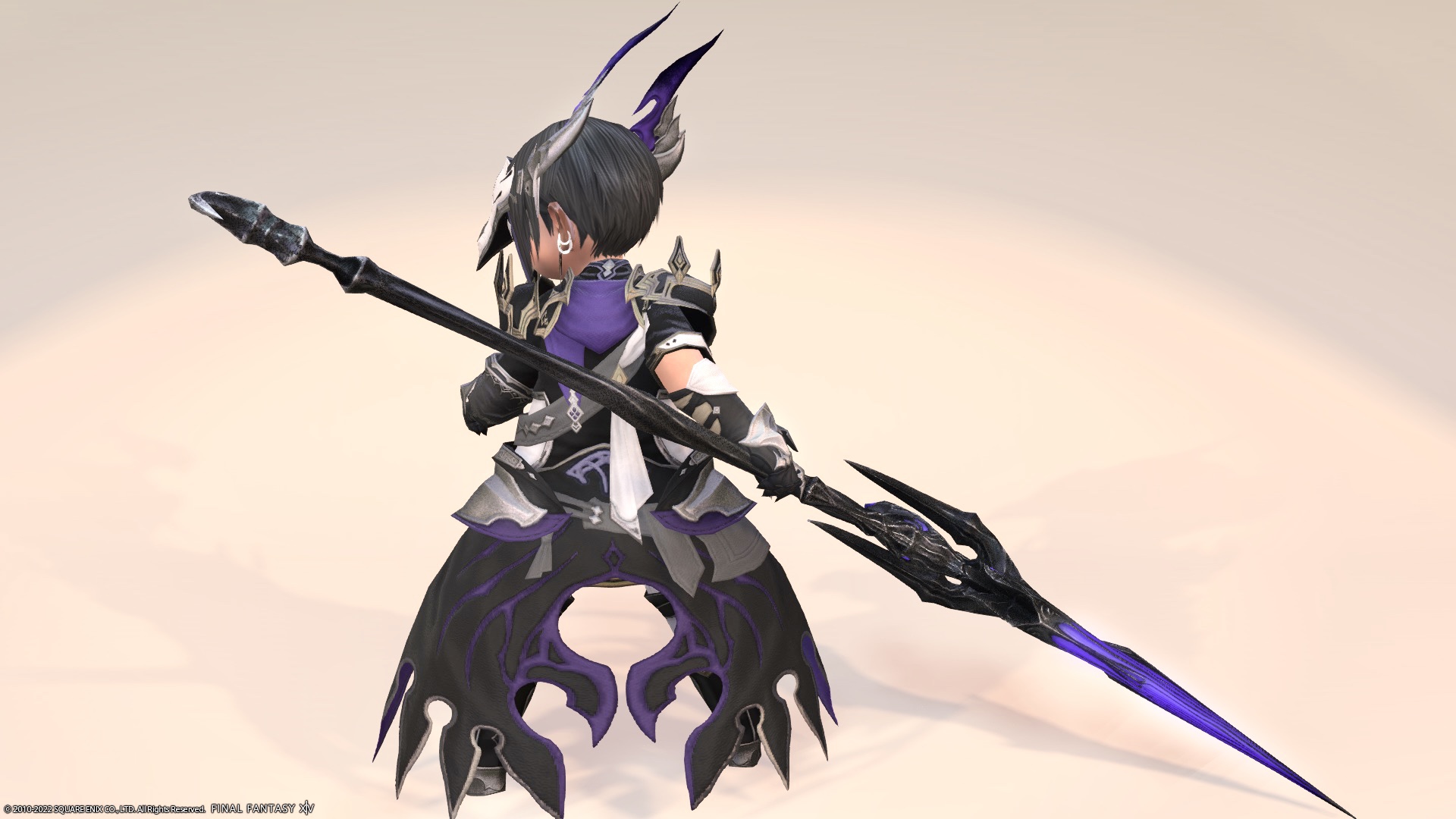 But it's more like an anime, isn't it?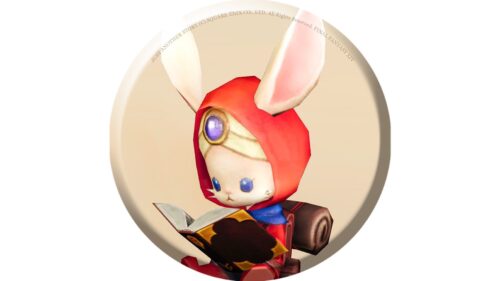 namingway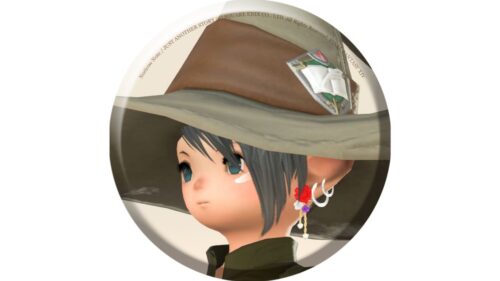 norirow
It looks like an anime! ?? 💦
Of course, even if you remove the head equipment, it is a cool costume.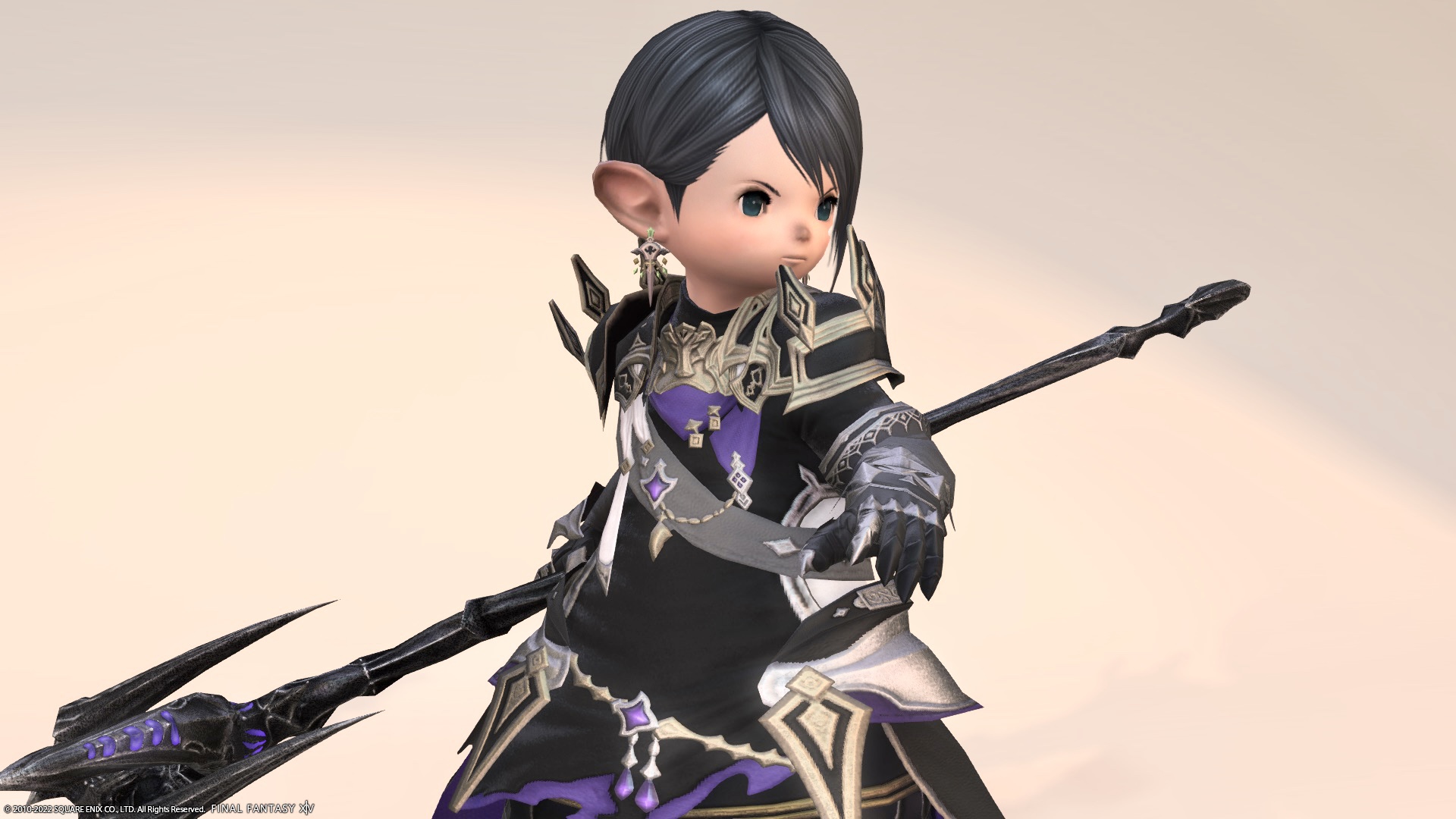 Dyeing pattern
The color changes quite a bit, so you can enjoy various coordination.
Snow White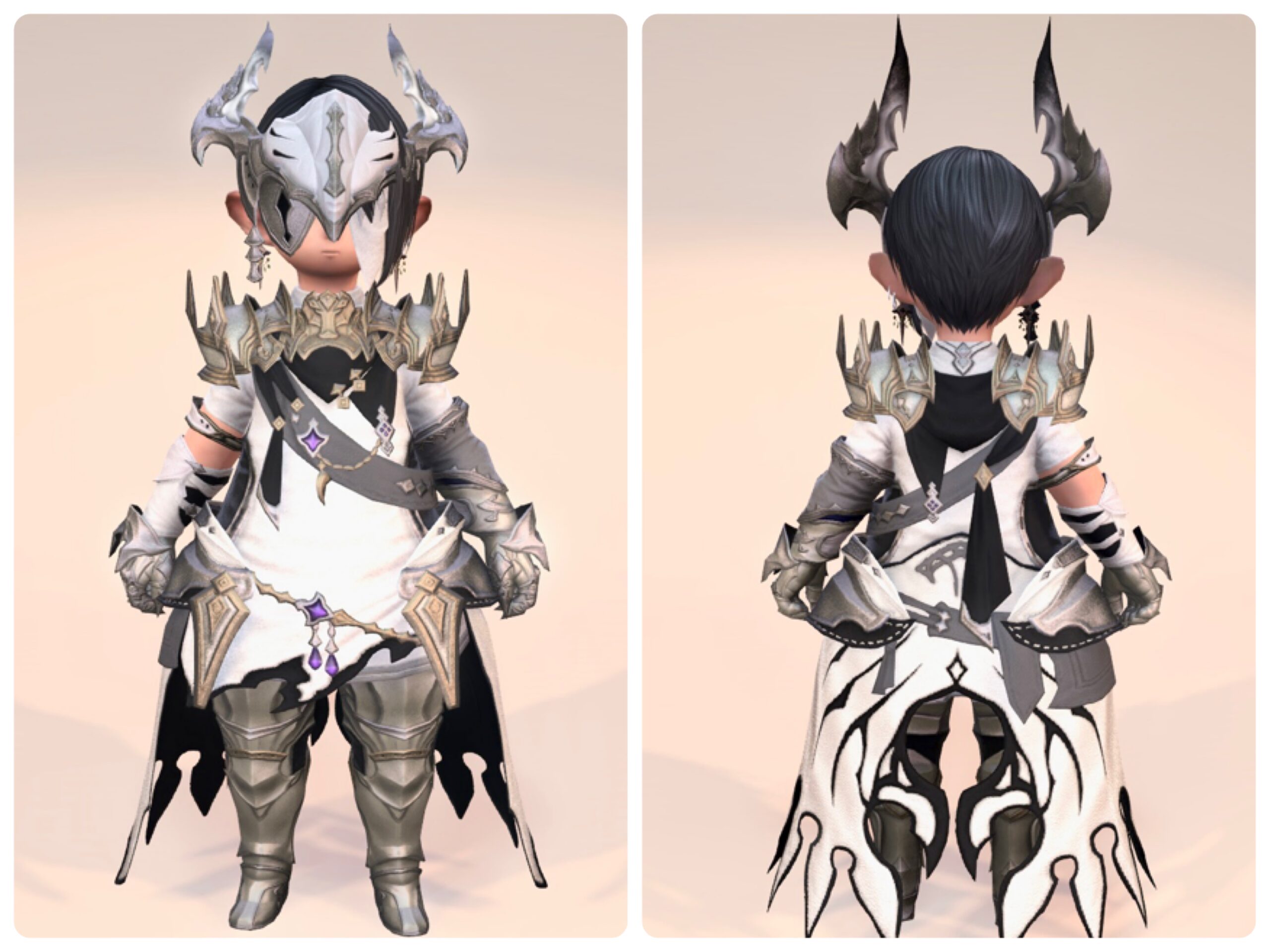 Dalamud Red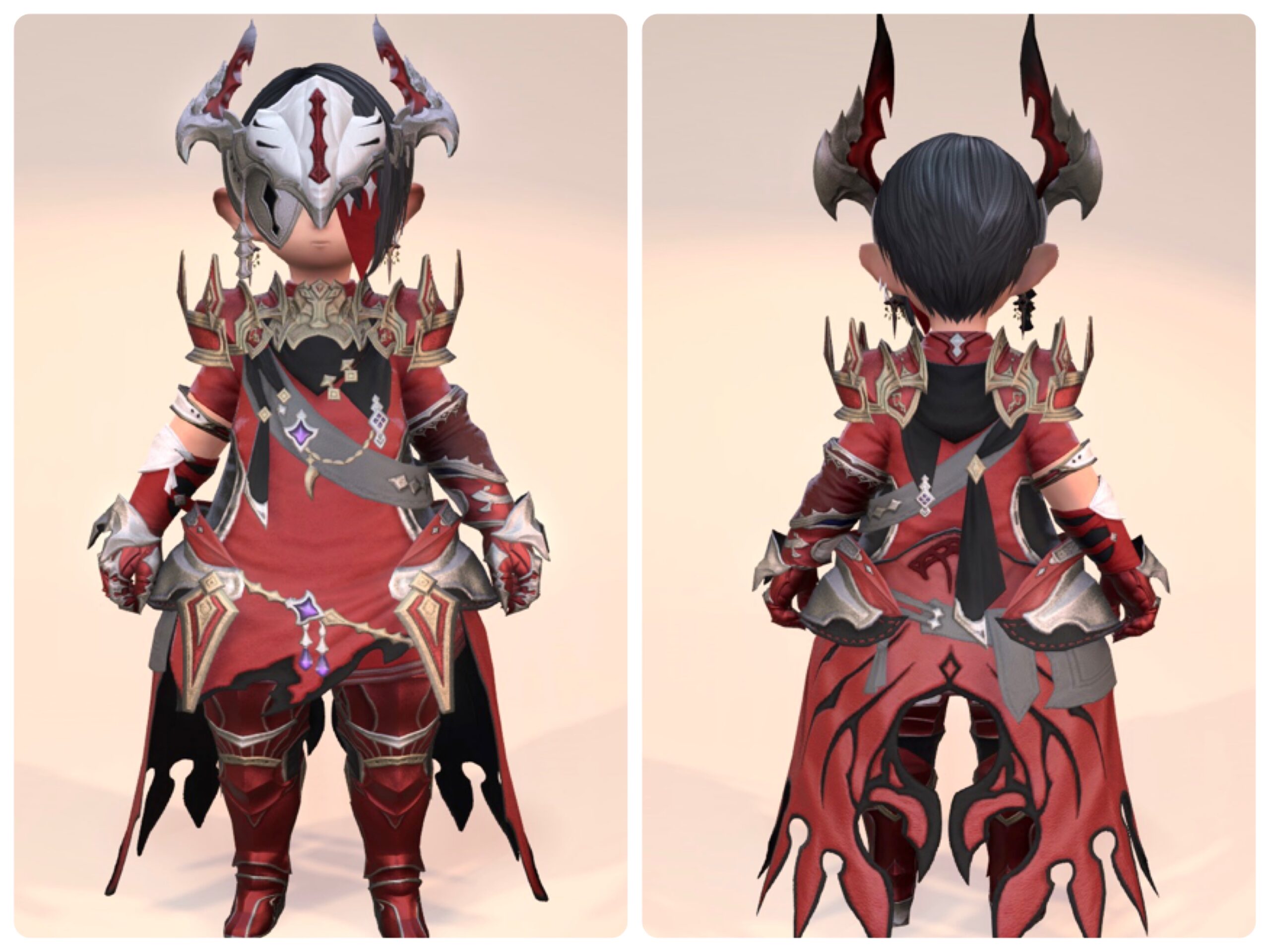 Honey Yellow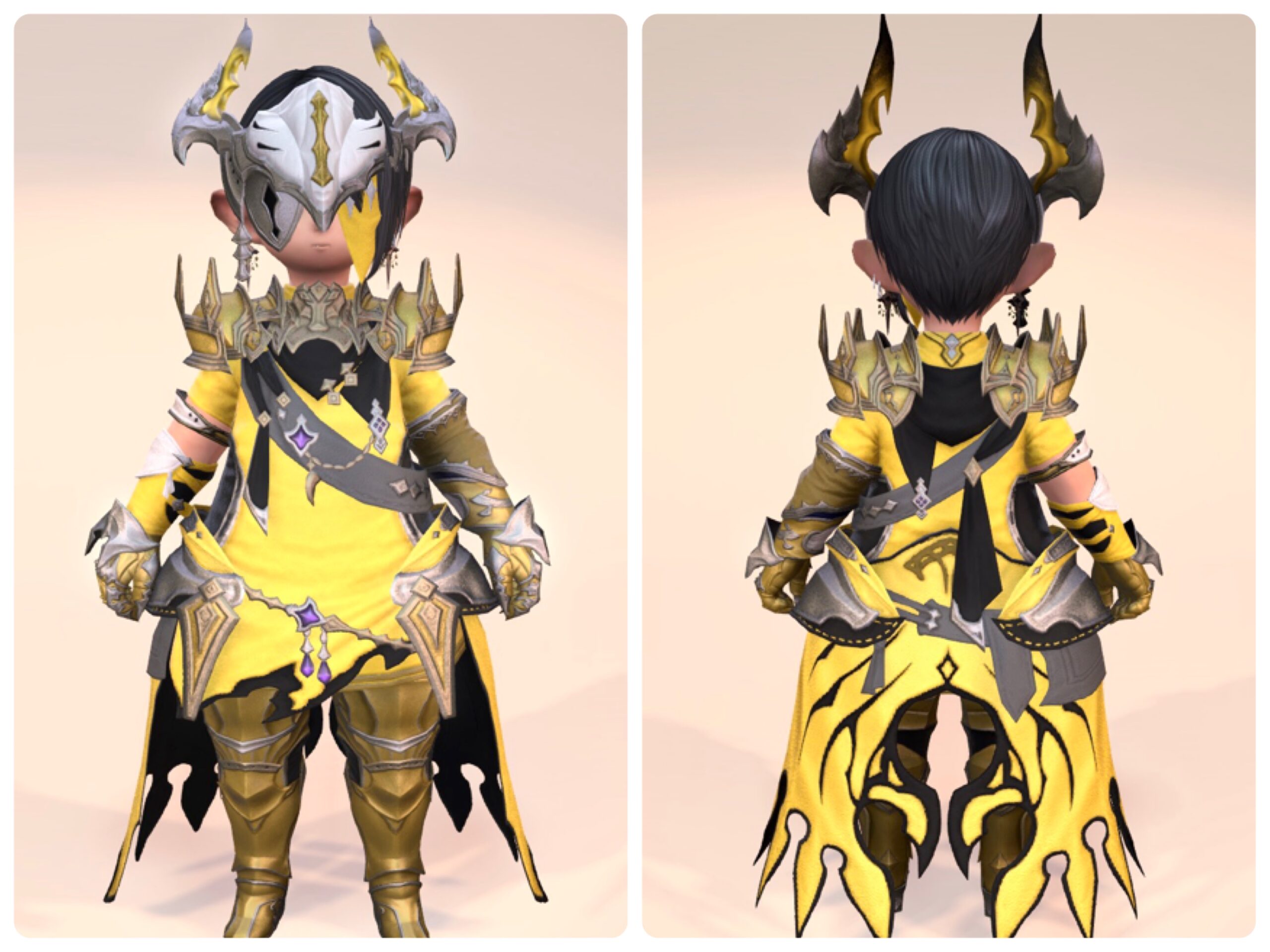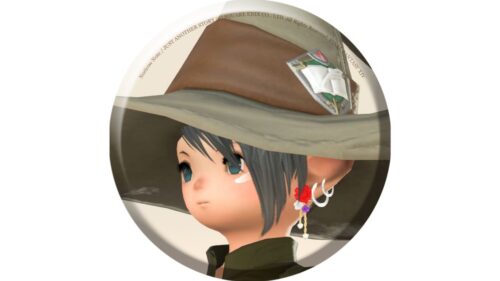 norirow
This is cool so I want to be able to dress it ♪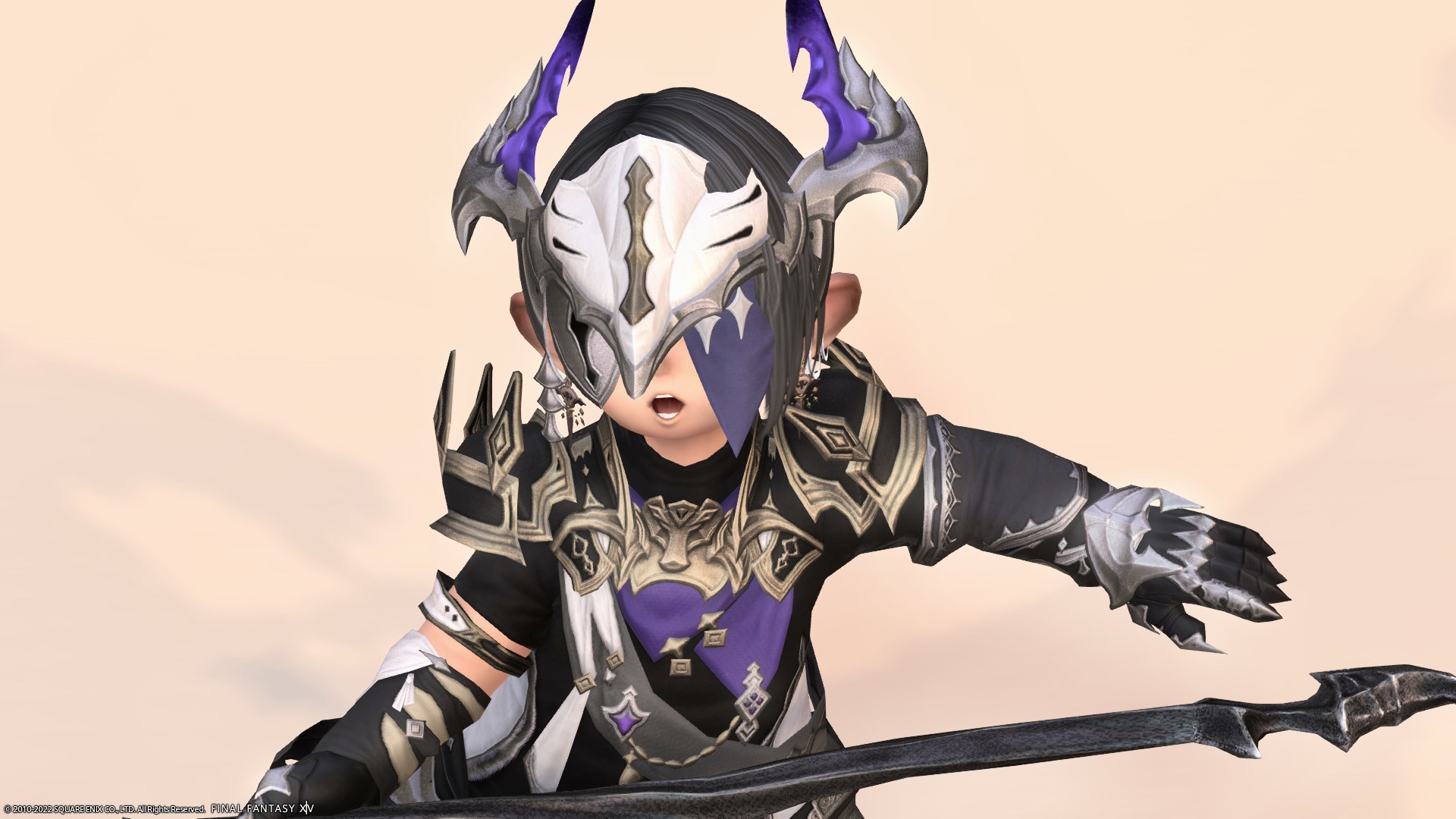 Well, it certainly has a "chu-ni-" feeling that Norirow-san seems to like.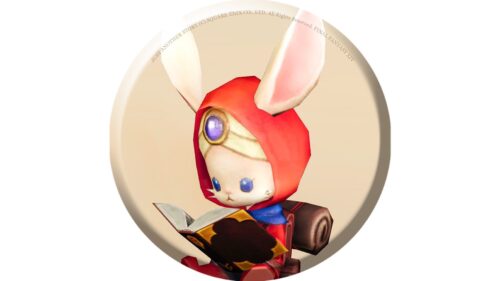 namingway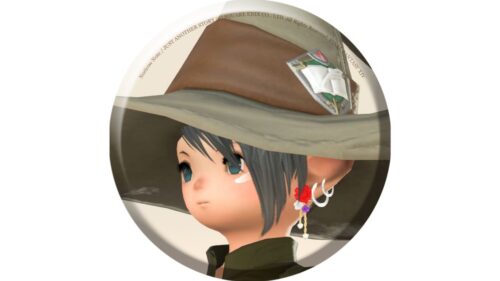 norirow
Video recording
So that's the record for The Tower of Zot's Maiming equipment "Manusya of Maiming" series.
Related records