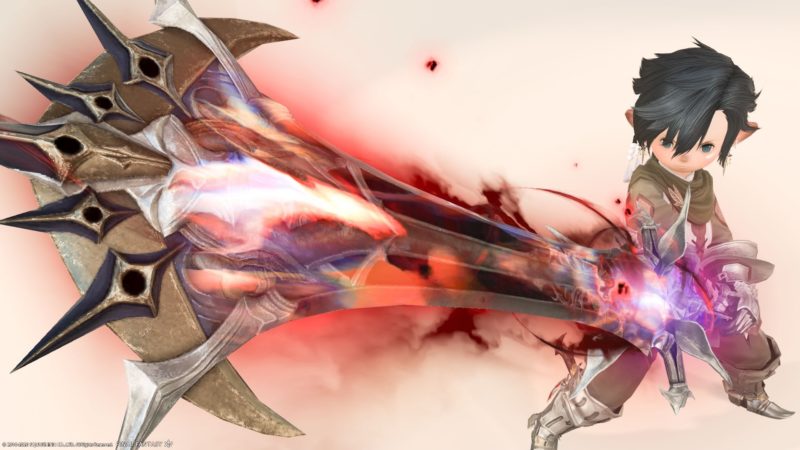 This is the second form of the Dark Knight's Resistance Weapon (RW) "Woeborn Recollection"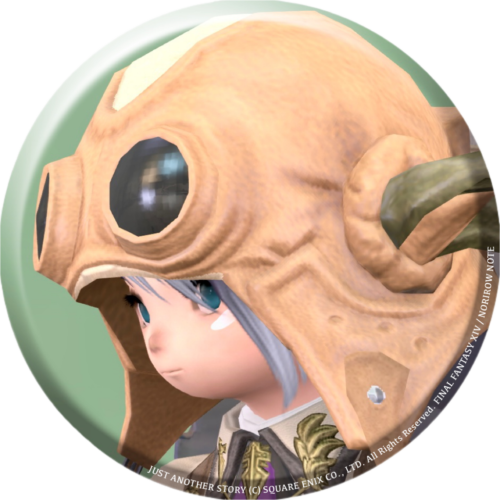 norirow
It 's a dark sword that gives off a terrifying light.
It's exactly the same as "Woeborn" if you just carry it on your back.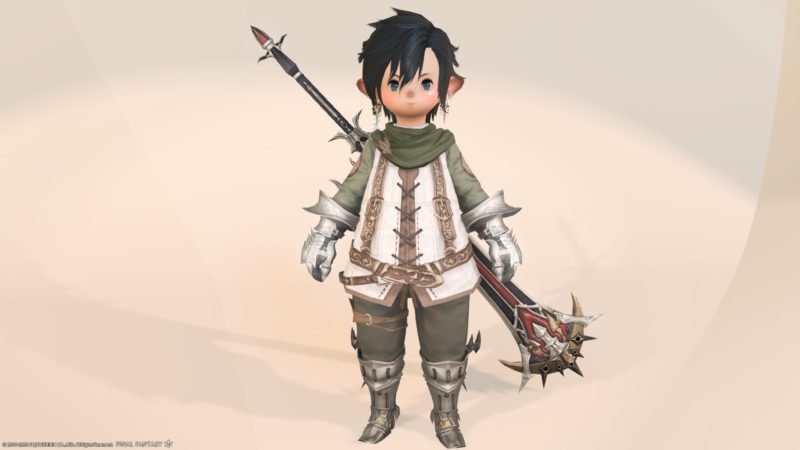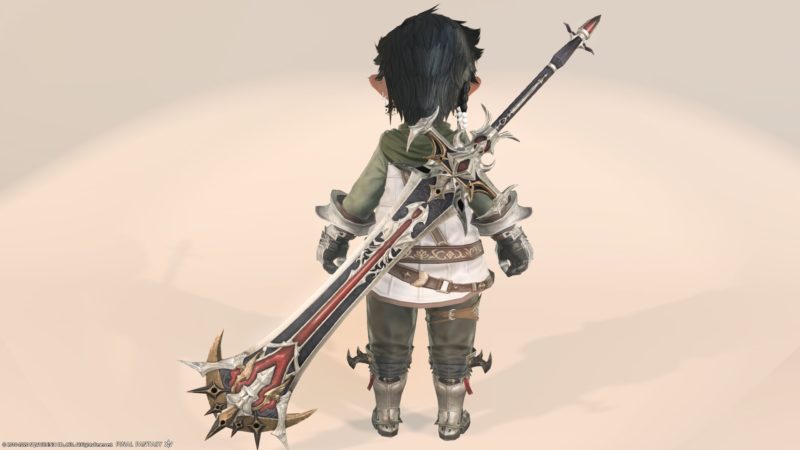 However, you will be able to dye from the second stage "Woeborn RE".
I tried dyeing it with Gobbiebag Brown.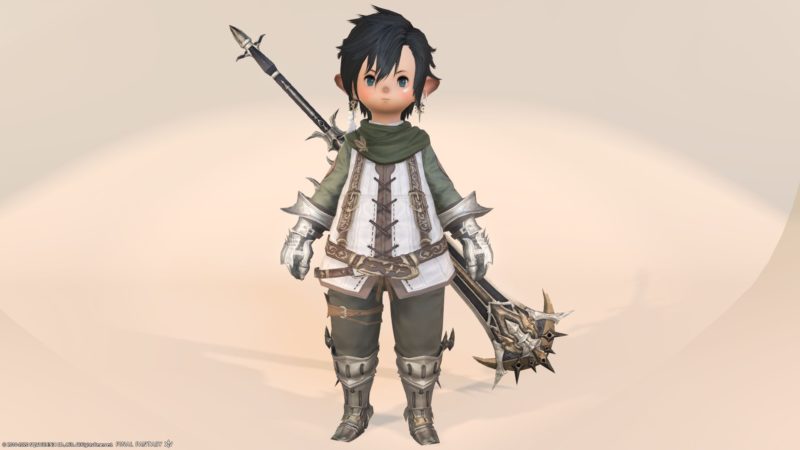 Only the red part in the center of the sword is dyed.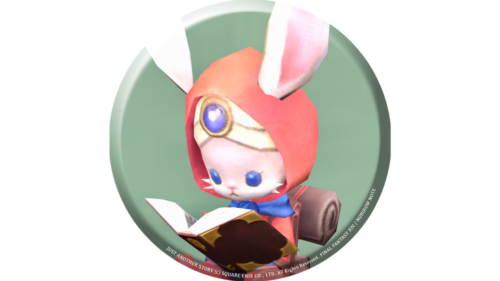 namingway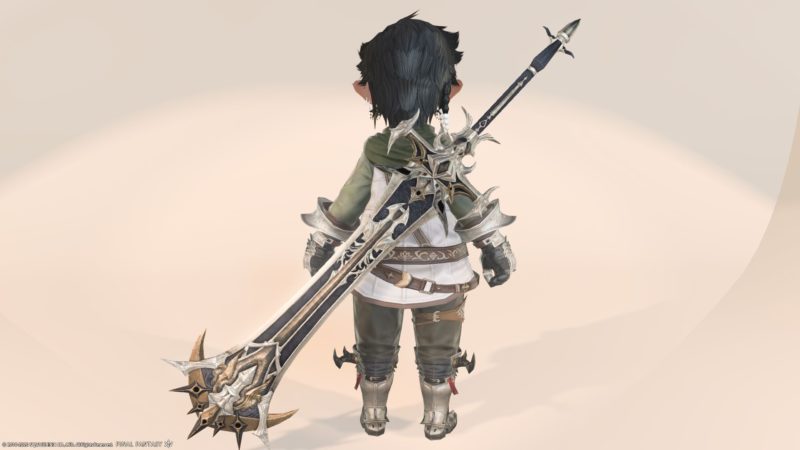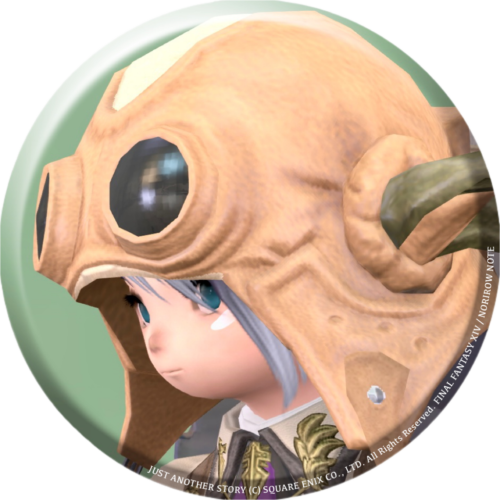 norirow
I'm glad that the original color red was a little pop and difficult to coordinate.
And when you pull out the sword, it emits light.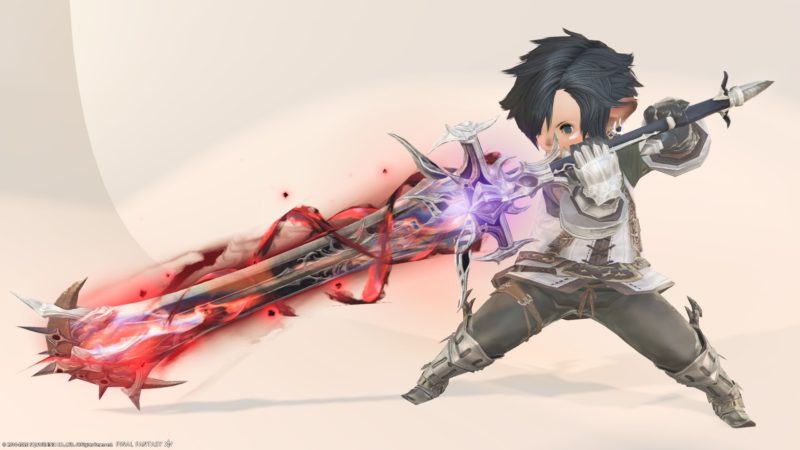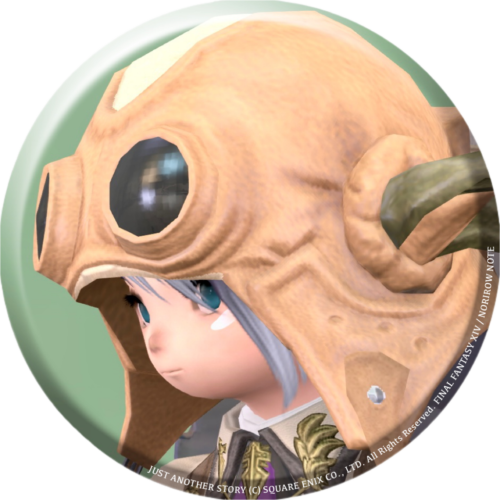 norirow
This is an unprecedented way of shining.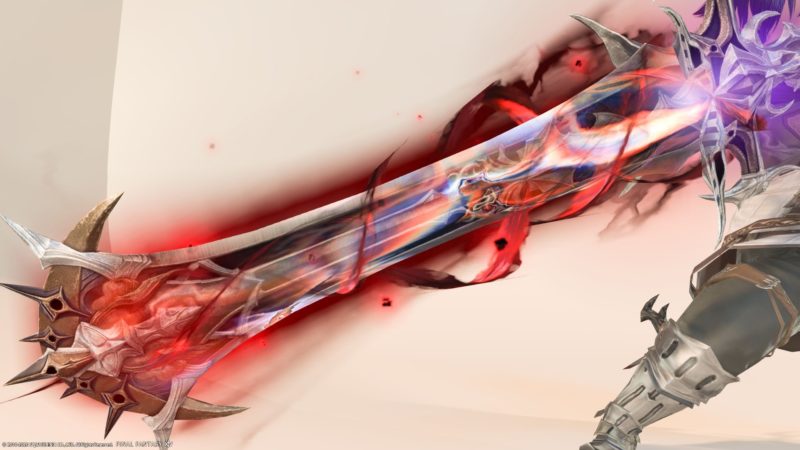 The original sword design looked scary, but it makes it even more villainous.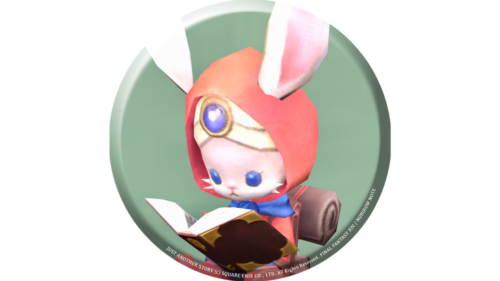 namingway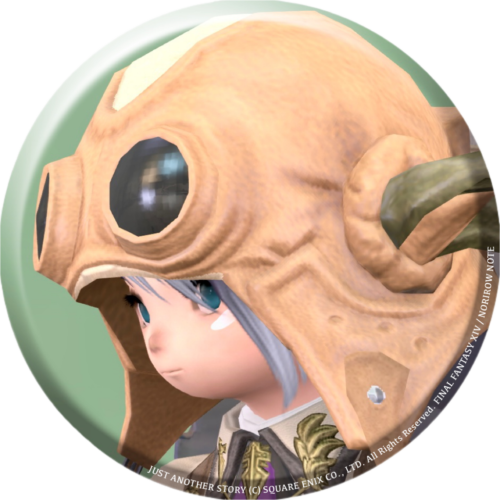 norirow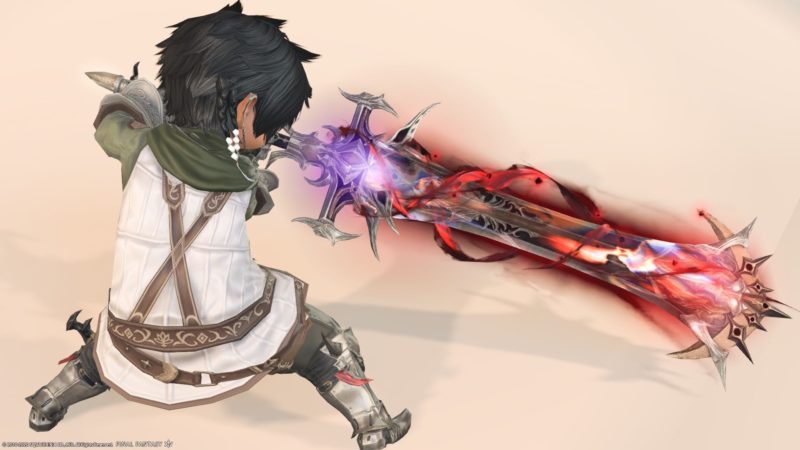 The design is crushed rather than cut, so it may look even more terrifying.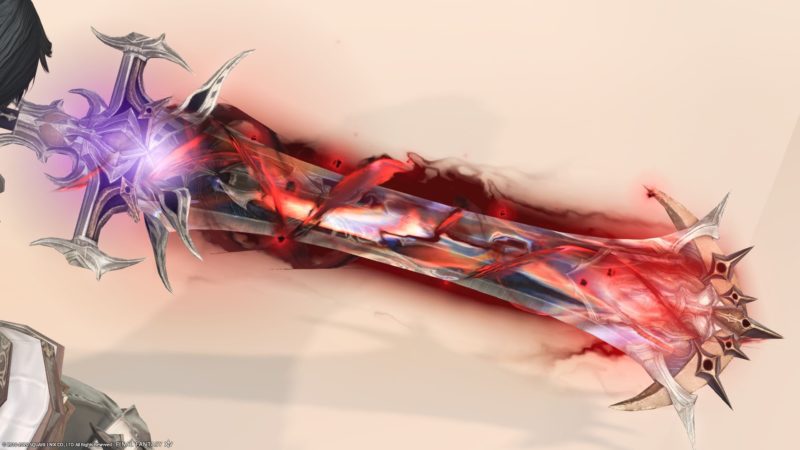 However, it is also a little mysterious because the light surrounds the sword like a spiral of DNA.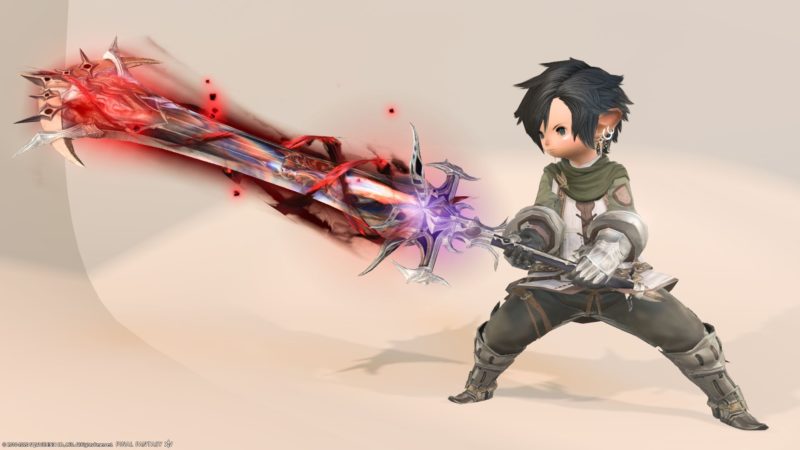 How to evolve
The evolution to this second form requires the steps of ① Woeborn → ② Augmented Woeborn → ③ Woeborn Recollection.
② How to make Augmented Woeborn
First of all, how to make ② "Augmented Woeborn"
You need to collect 20 items each, "Tortured Memory of the Dying", "Sorrowful Memory of the Dying", and "Harrowing Memory of the Dying".
These three items will drop within the Bozjan Southern Front Front area. Also, drop 100% at F.A.T.E. in the Heavensward & Stormblood area. You may collect them in Bozjan to raise the level and obtain other items.
③ How to make an Woeborn Recollection
Next, you need to collect 6 items called "Bitter Memory of the Dying".
You can also collect this in the Bozjan Southern Front, but it is actually faster to collect it there because you will always drop one in the leveling roulette or Lv60 dungeon. (Leveling roulette is once a day, Lv60 dungeon cannot be lifted)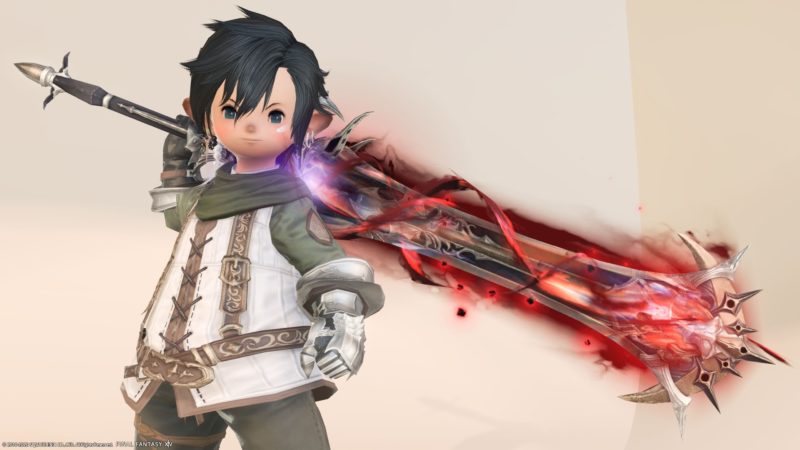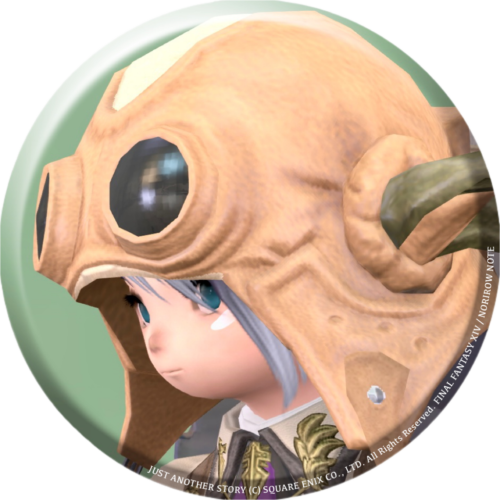 norirow
It looks like a dark knight.
So, it was a record of the Dark Knight's Resistance Weapon (RW) second form "Woeborn Recollection."
▼ Check out the video to see how the effects work !
Related Posts