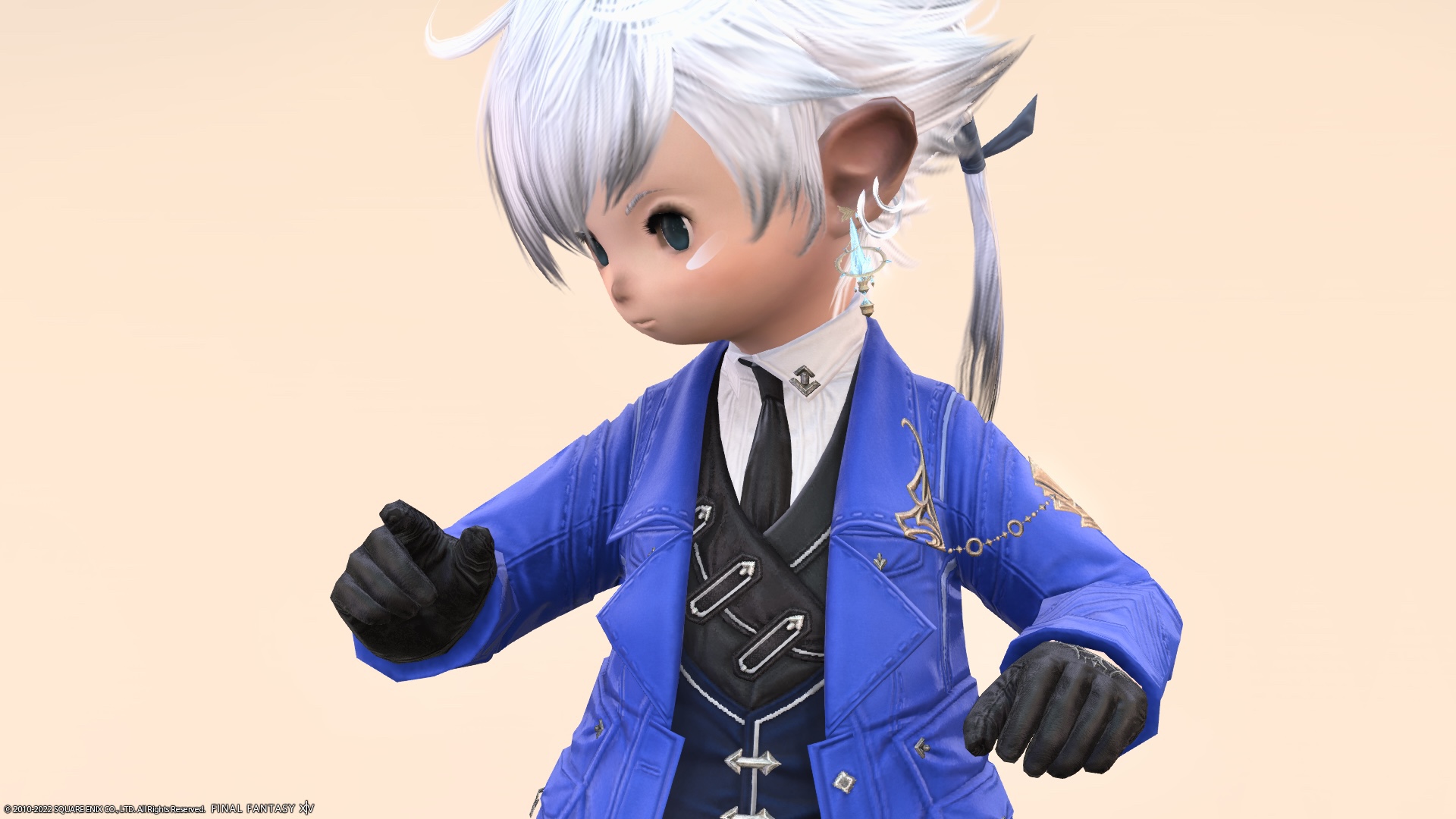 This is a record of the Ameliance Quest costume "Appointed" series.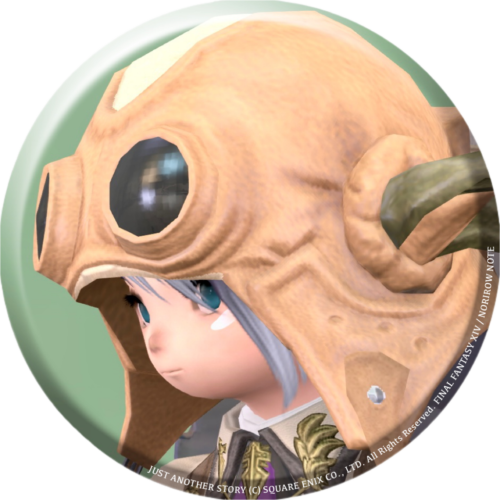 norirow
Wow, it's a very fashionable outfit!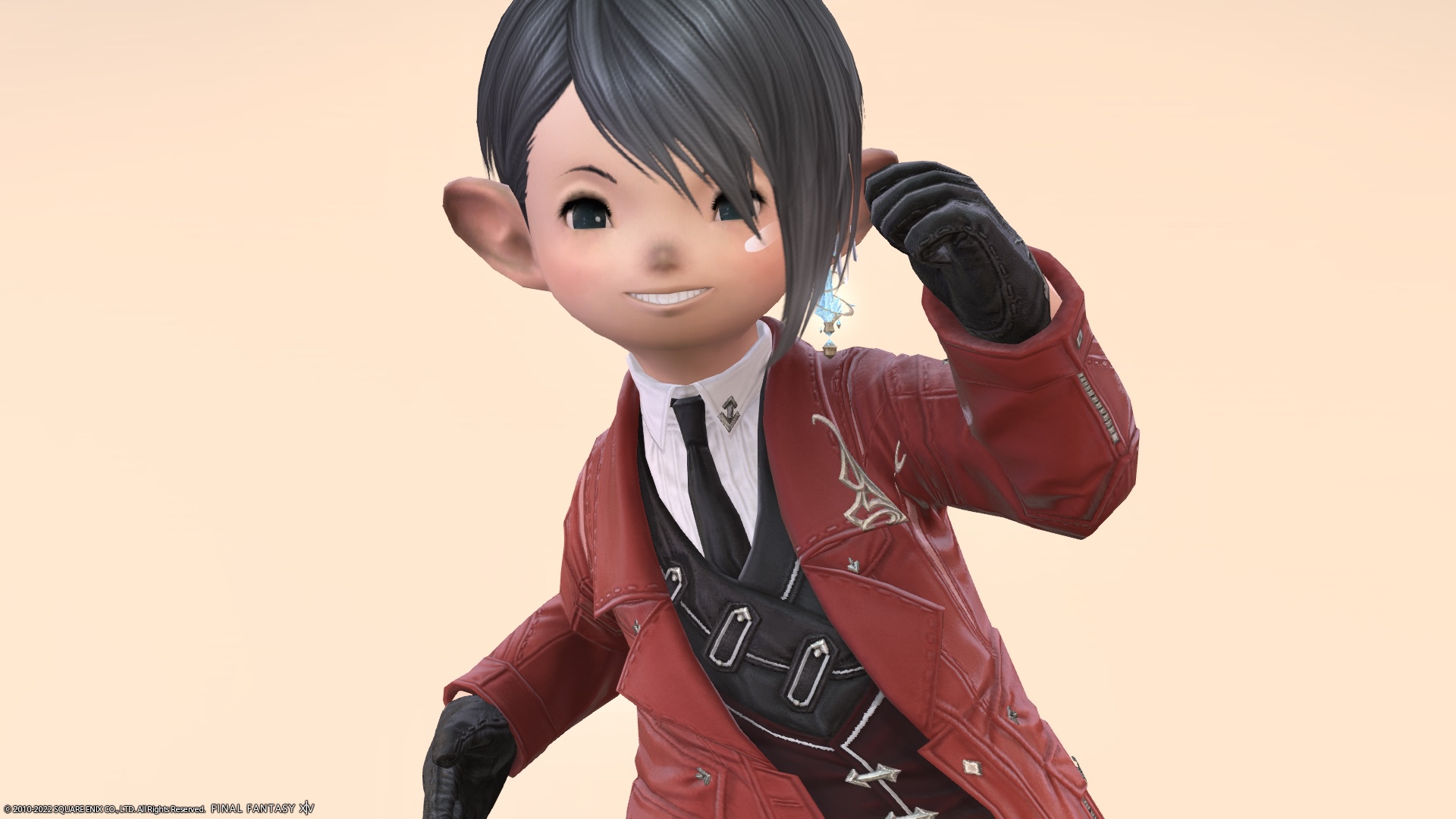 I like the design that can be worn in various ways.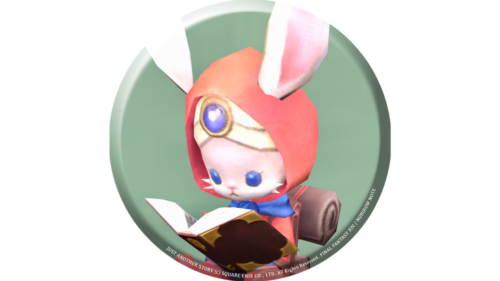 namingway
Appointed Series
Here, the head equipment and torso equipment are dyed with Dalamud Red.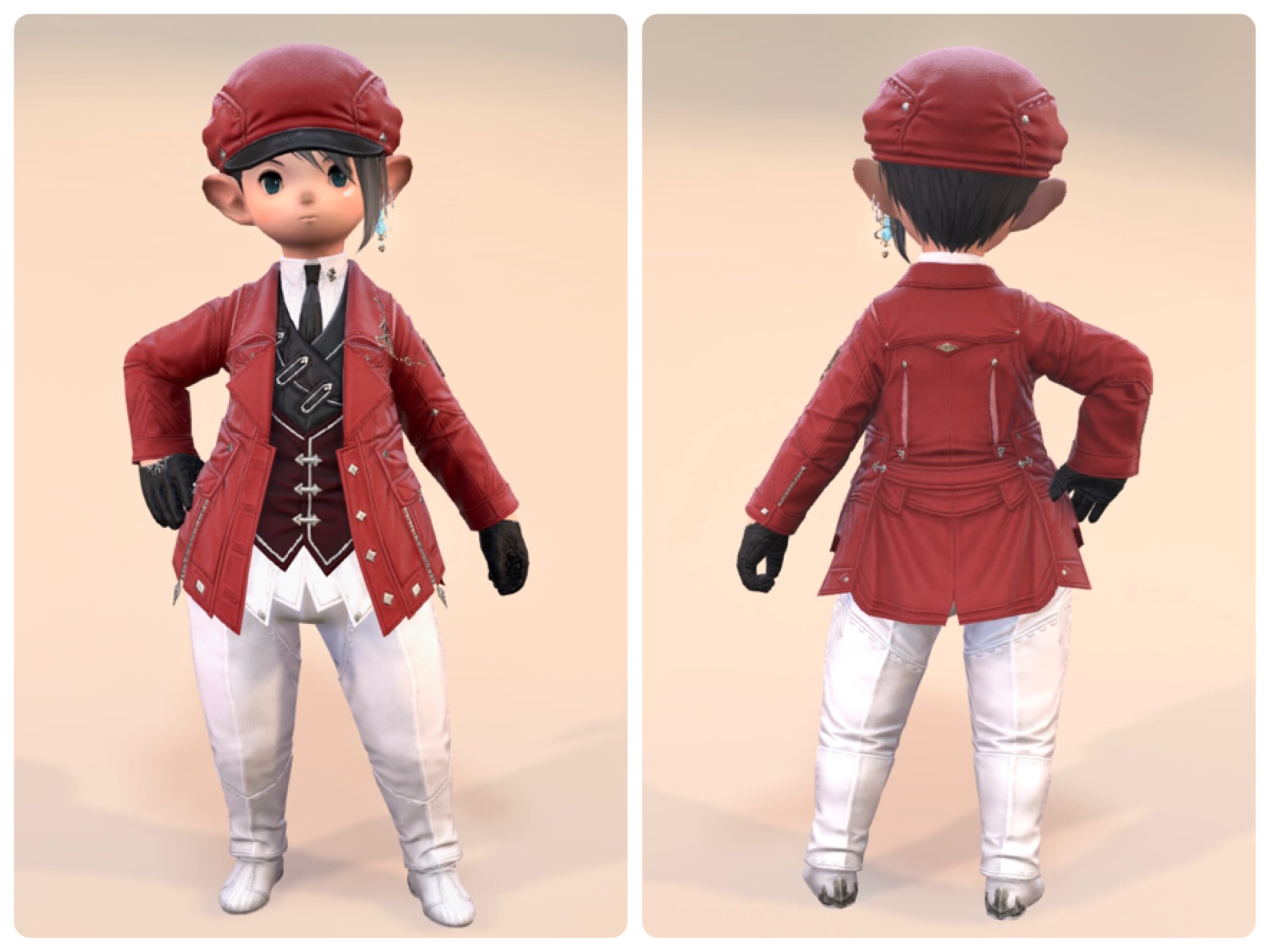 These can be obtained by completing the "Ameliance" quest.
Above all, I am happy to be able to equip it from all jobs Lv1.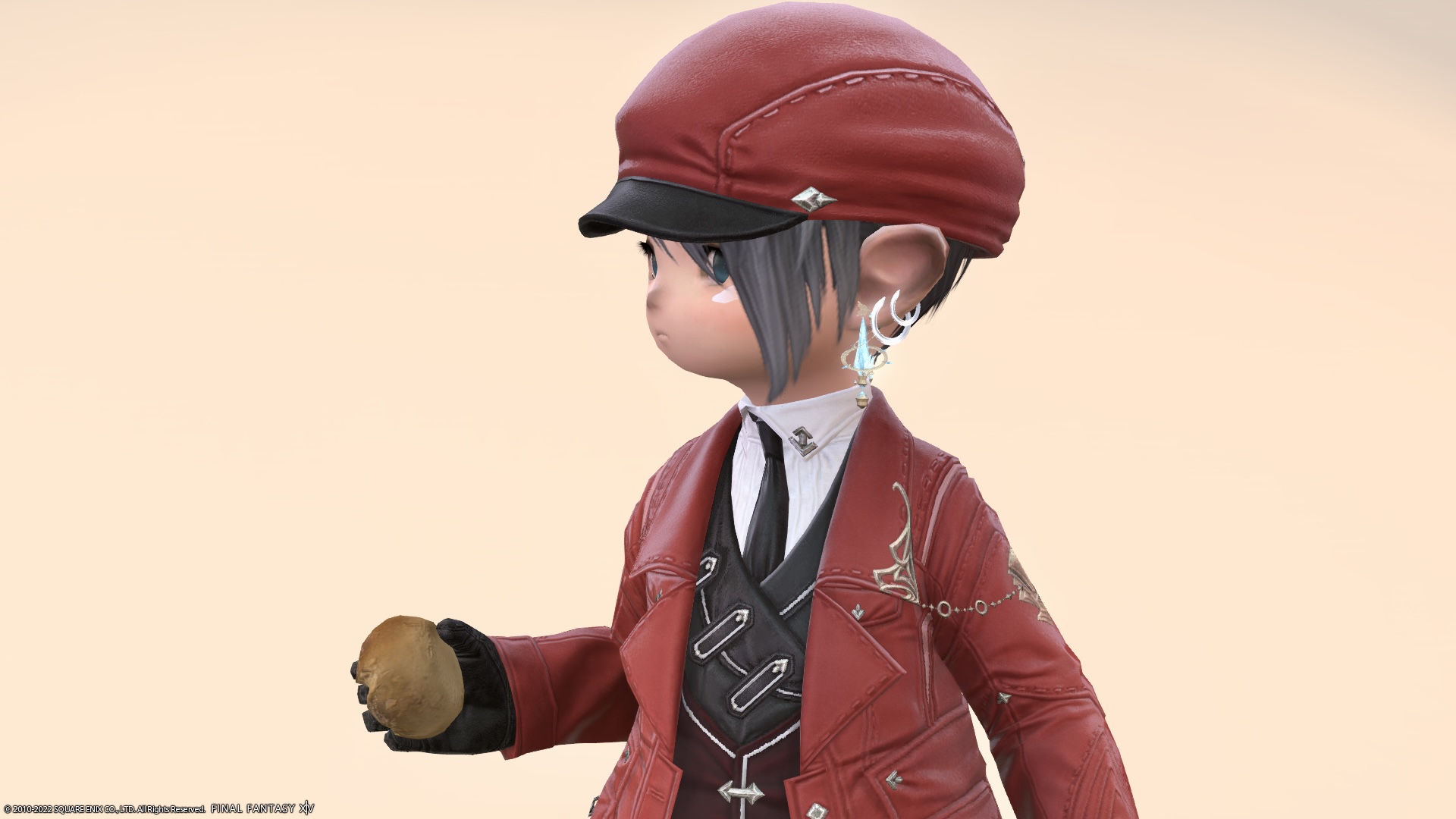 Somehow it's similar to Crafter's "AR-Caean Velvet Work" series.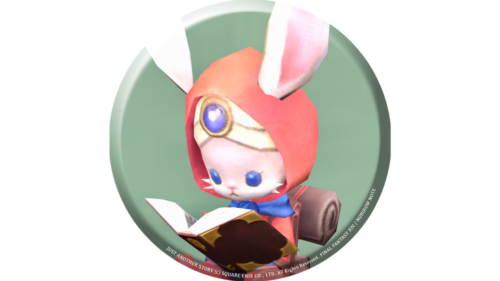 namingway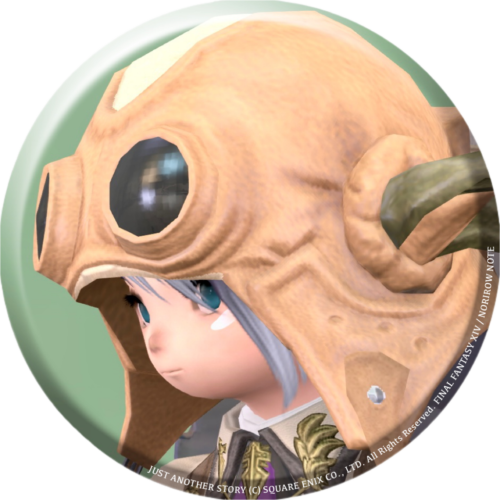 norirow
I think it's a cooler image of the "AR-Caean Velvet Work" series.
The hat is a cap with a short brim.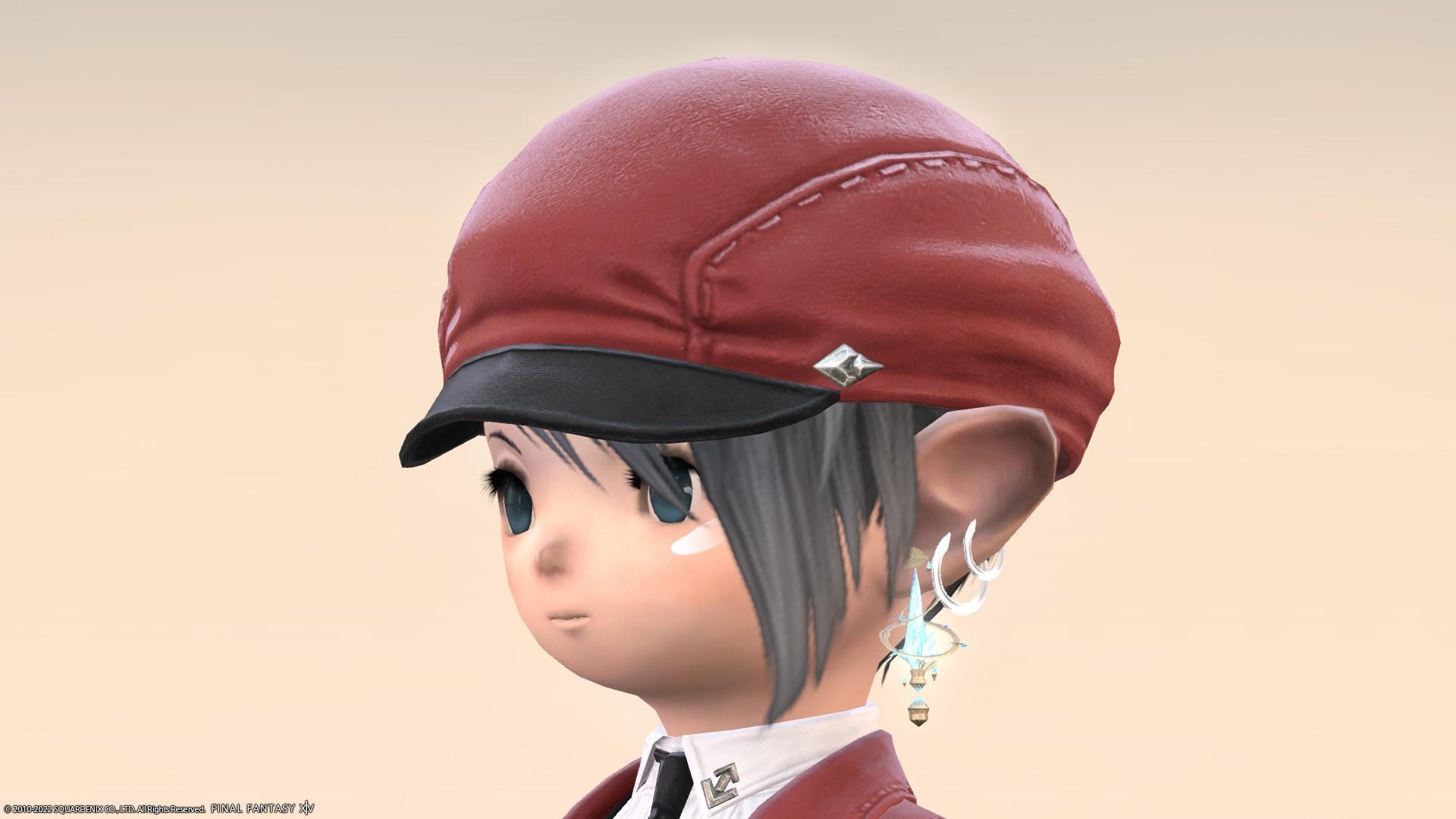 It's a hat like a cafe clerk.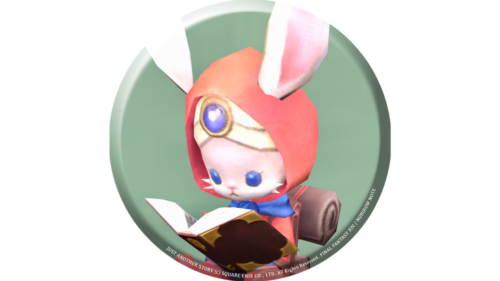 namingway
And the jacket is very fashionable! The jacket and the vest worn inside are designed with a lot of cuts.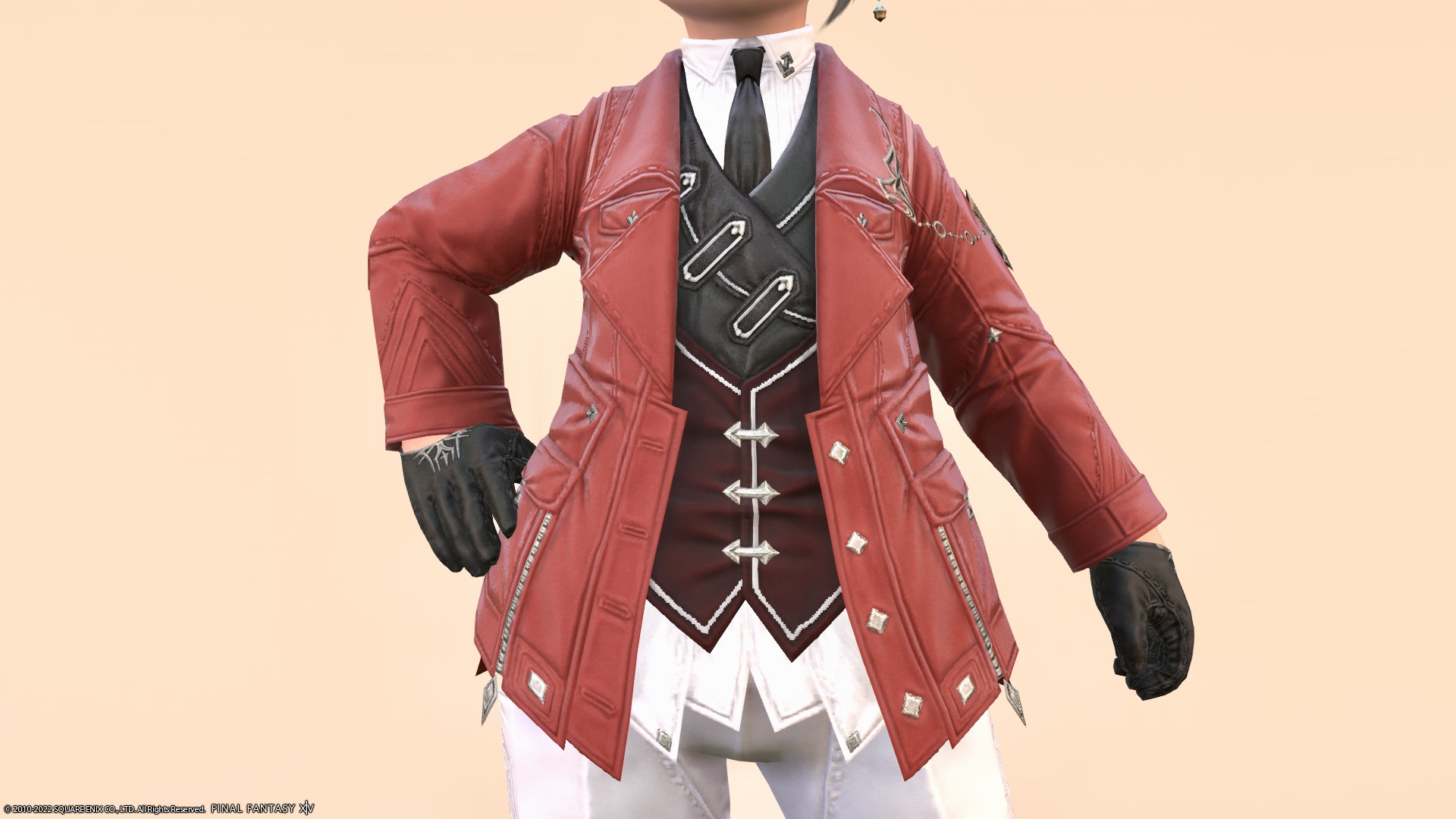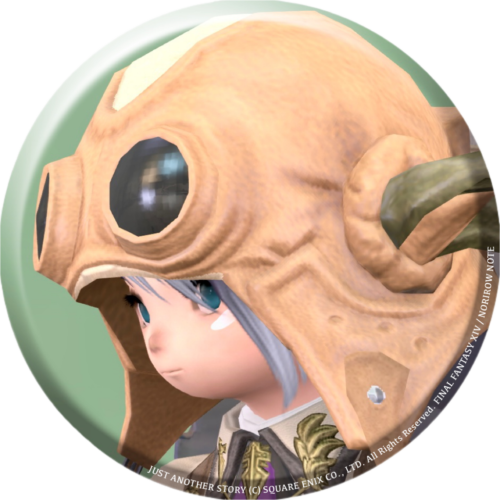 norirow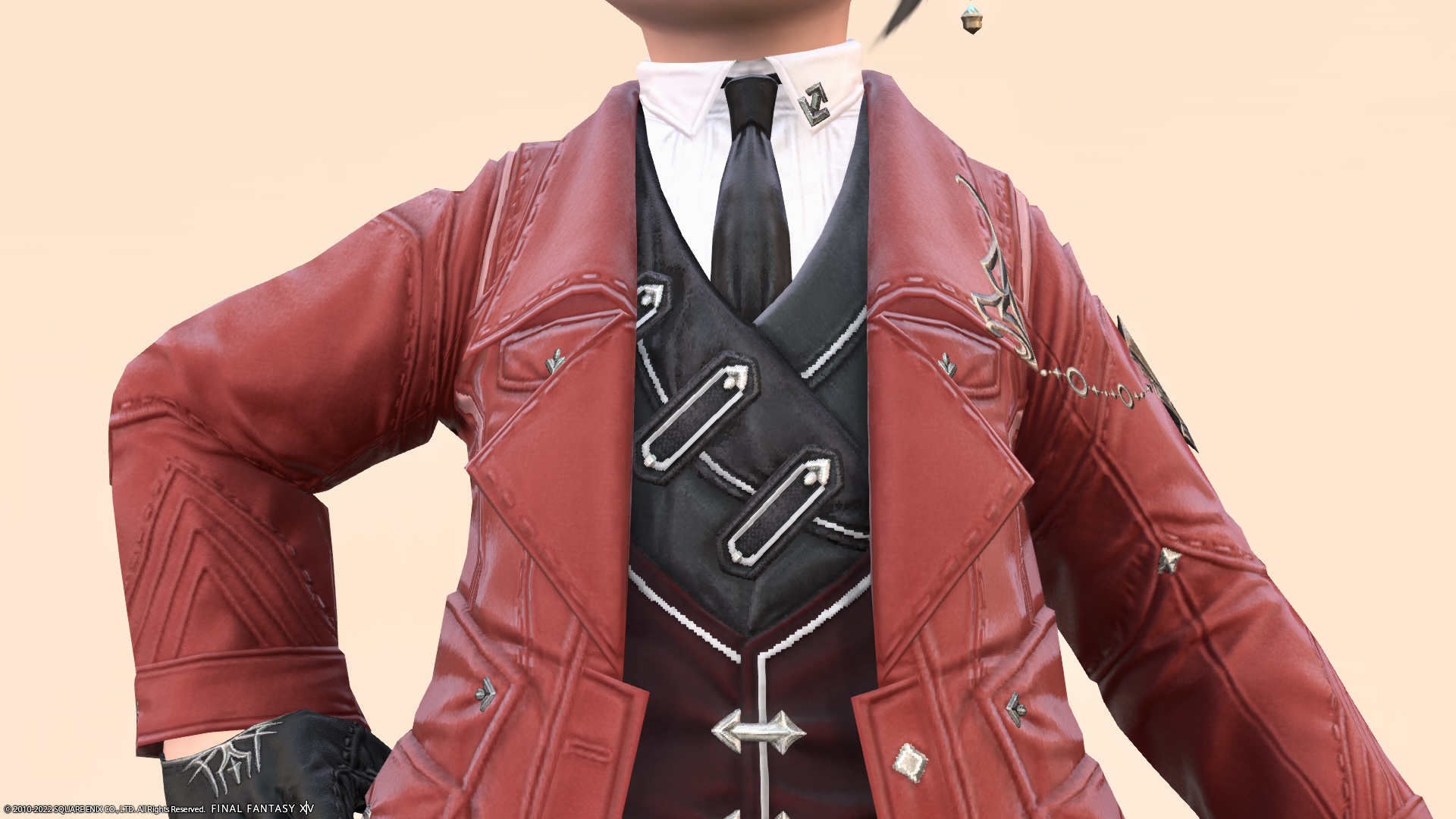 Gold accessories on the shoulders.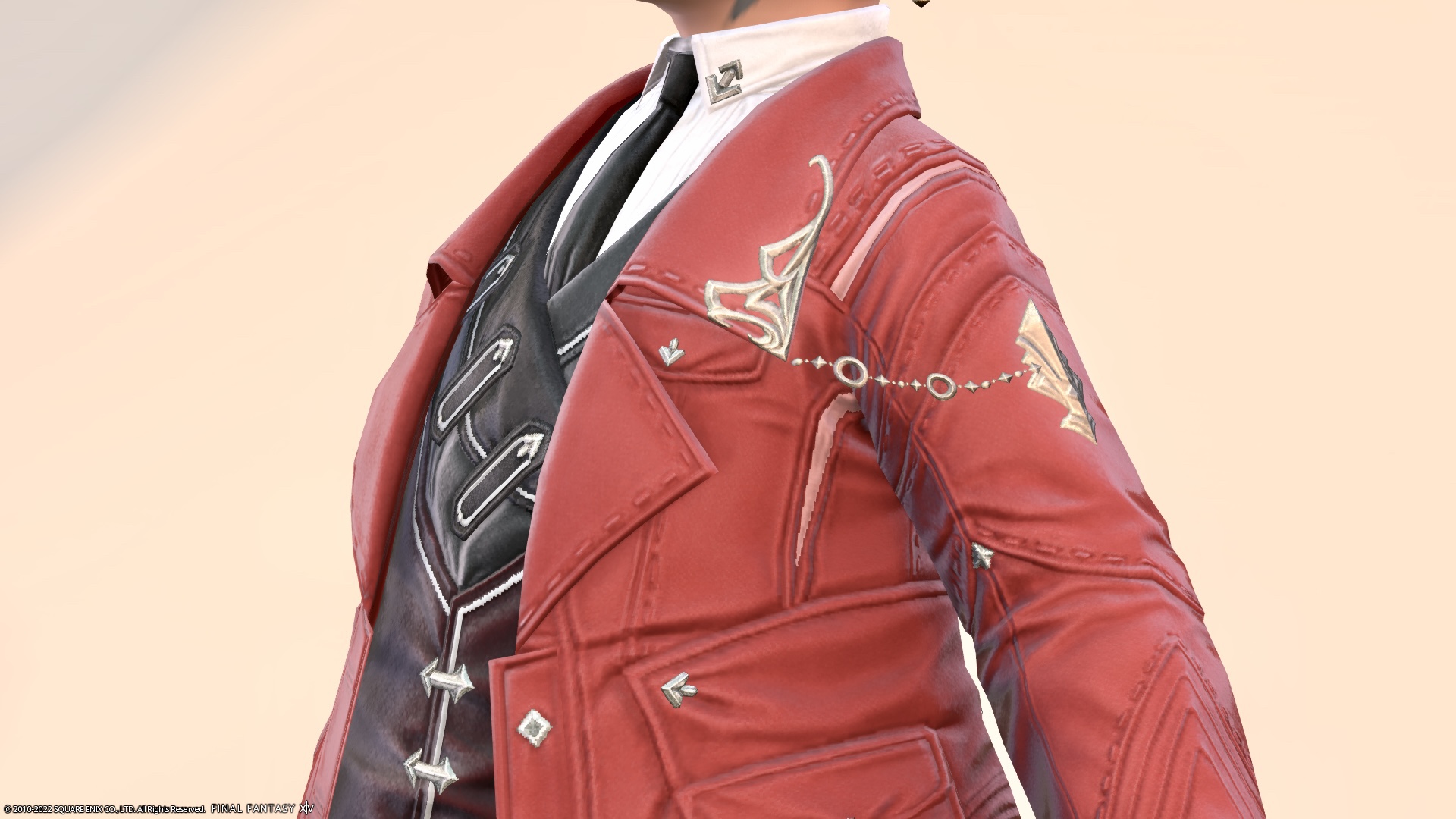 There are likely to be many pockets.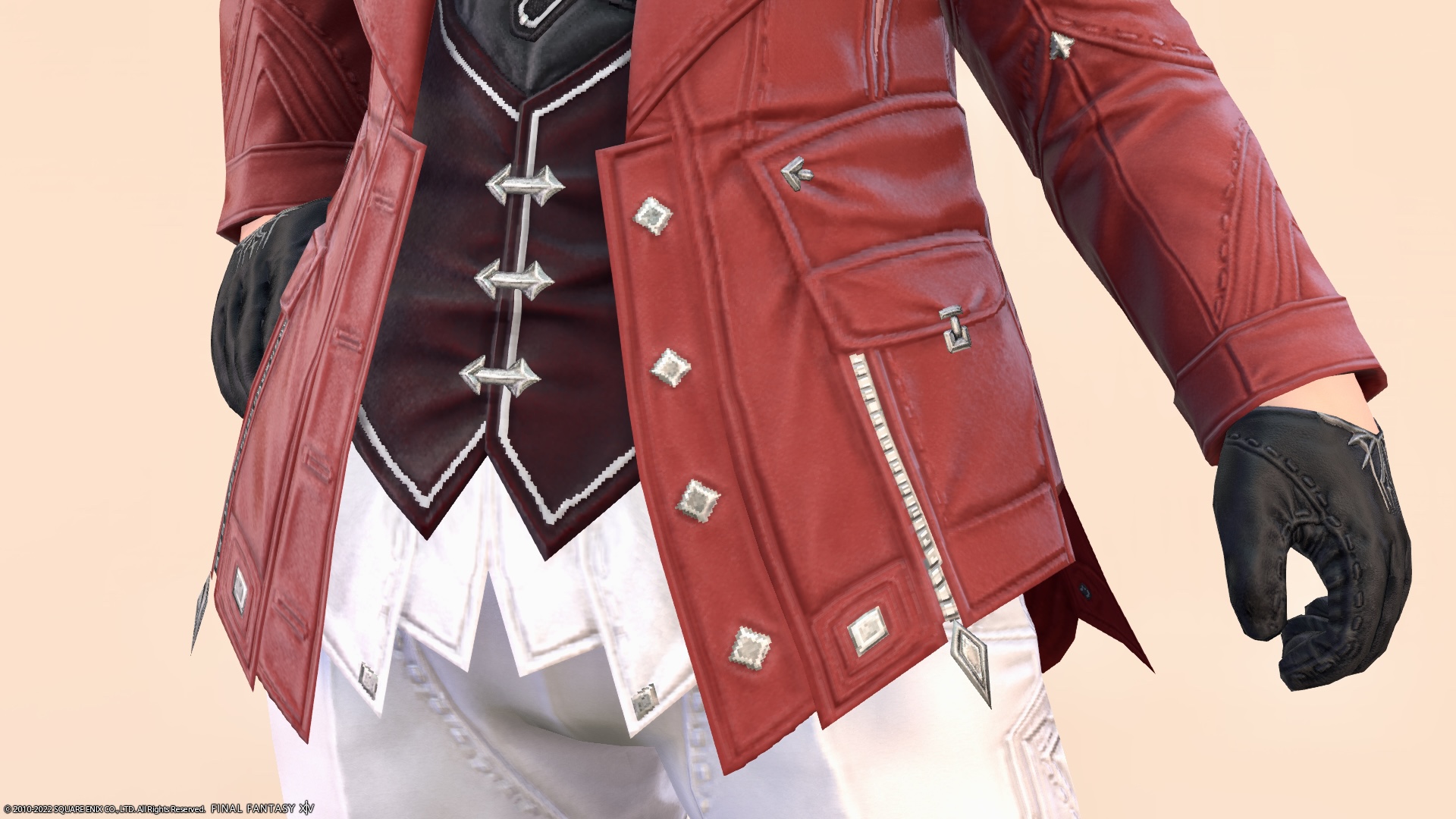 The wrinkles on the back are also excellent.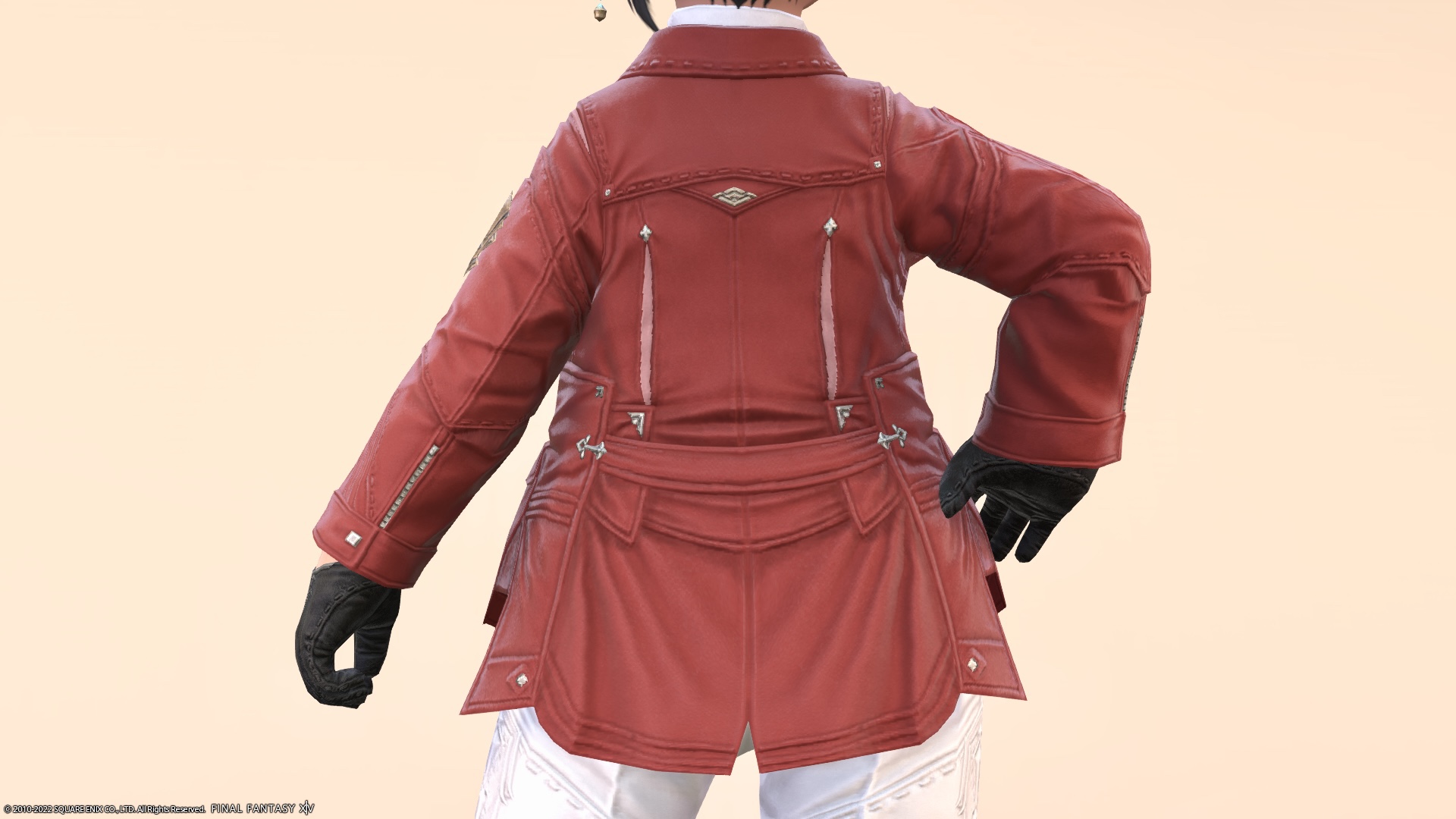 The feet are ironed pants and simple shoes.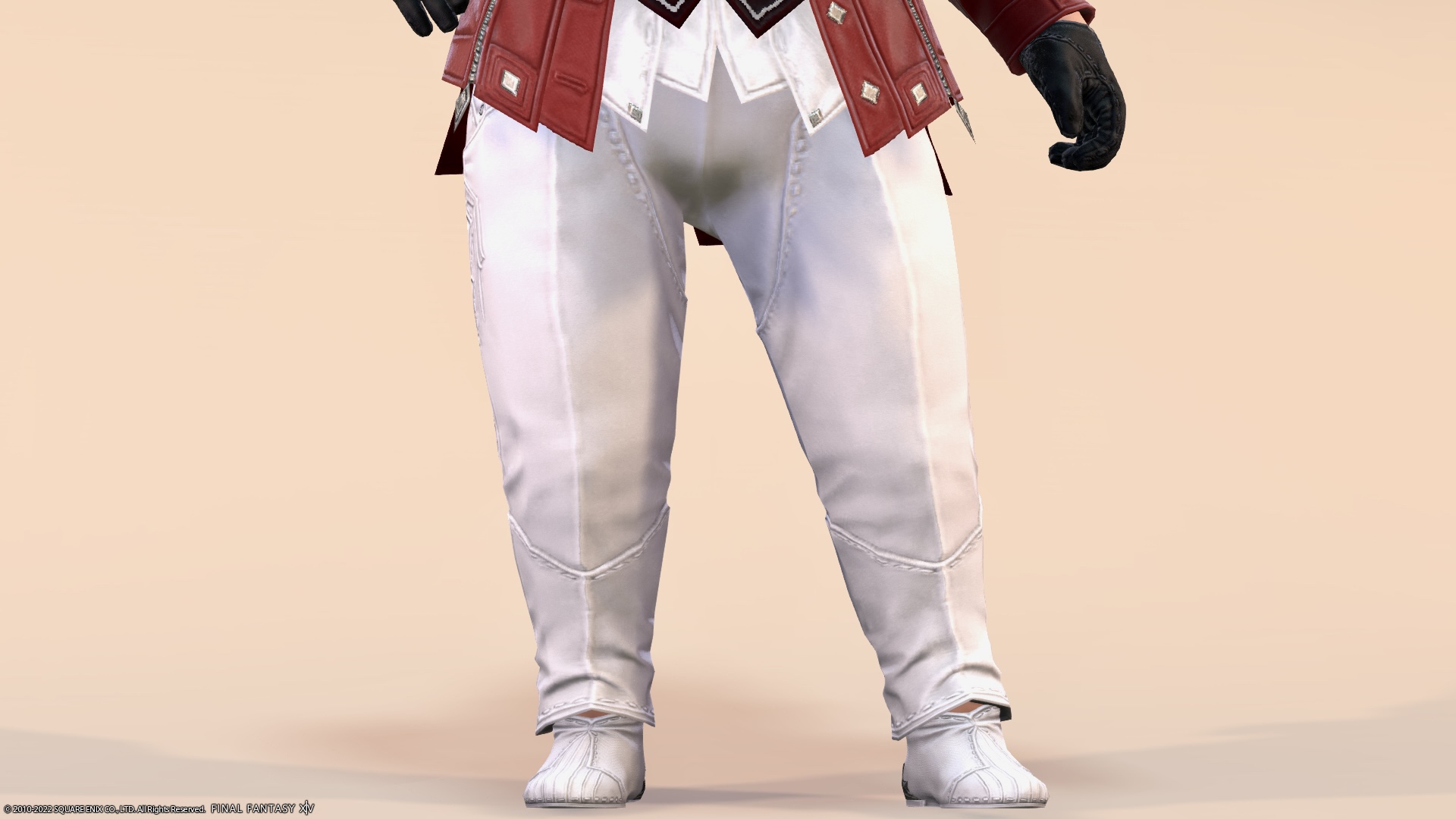 The wrinkles on the pants are also quite elaborate.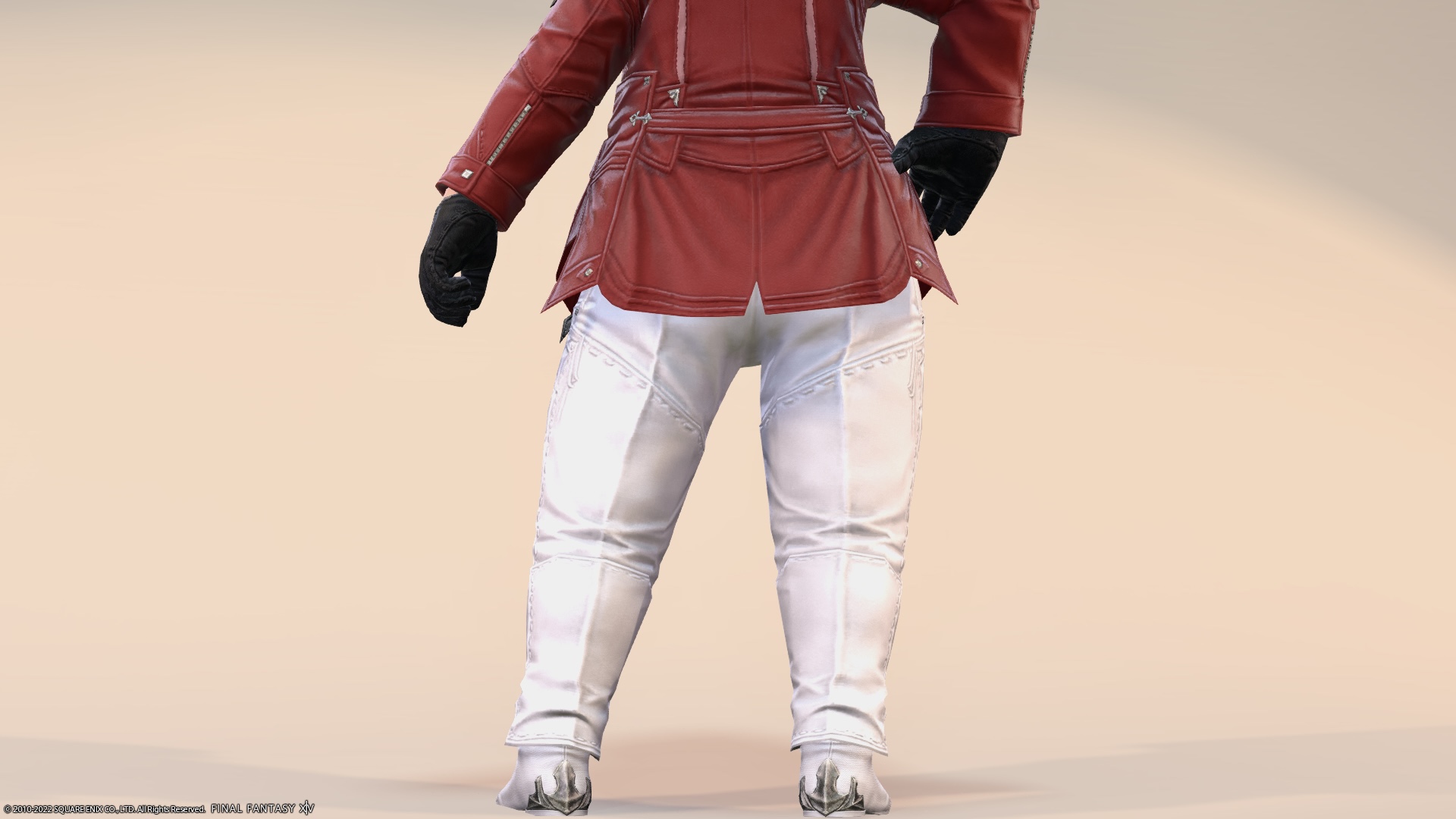 If you look closely at the heel of the shoe, it looks like the old Alphinaud costume?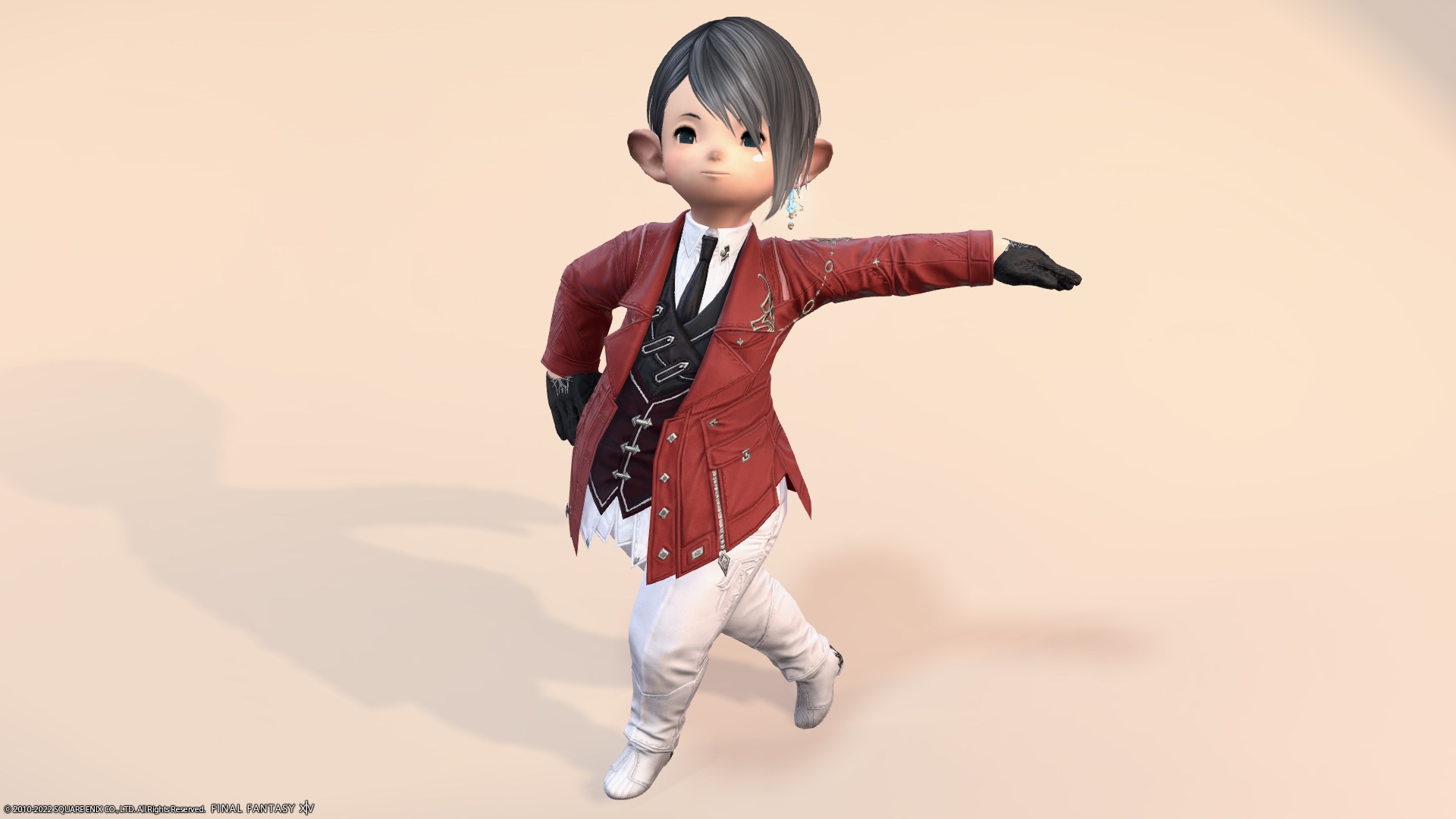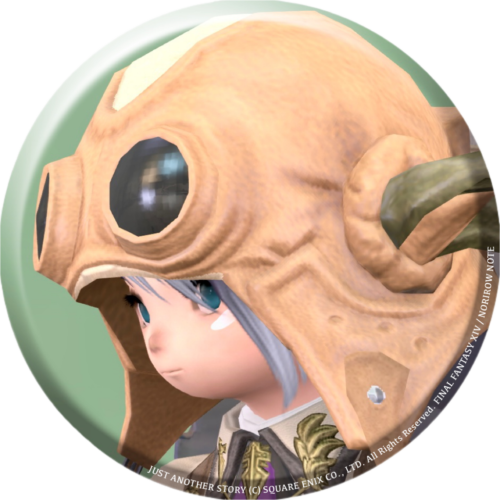 norirow
It's clothes that change the atmosphere depending on whether you wear a hat or not.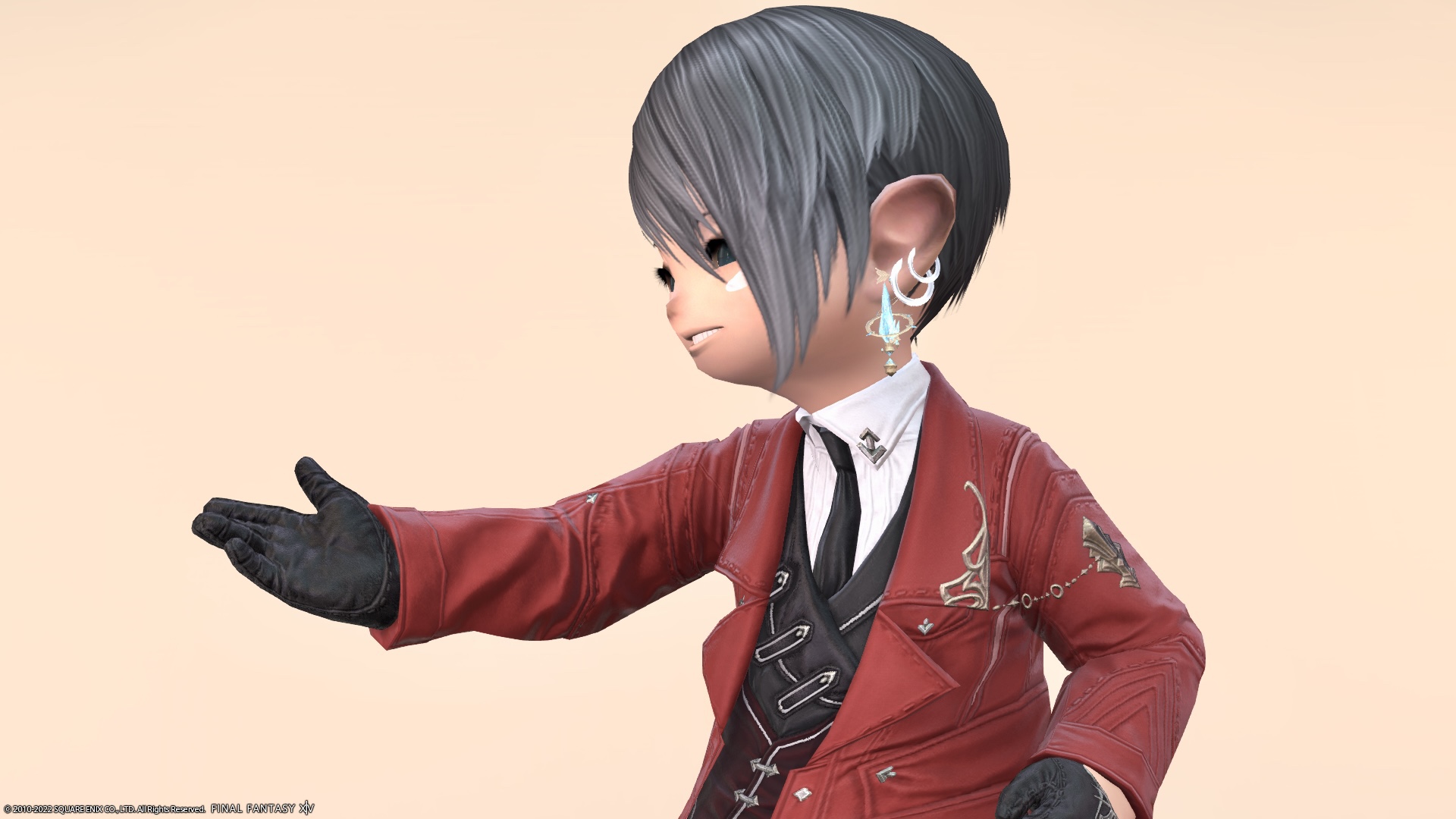 If you wear a hat, it looks like a fashionable clerk.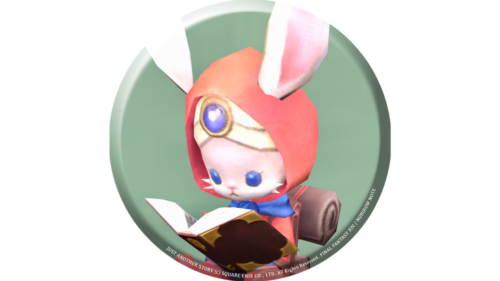 namingway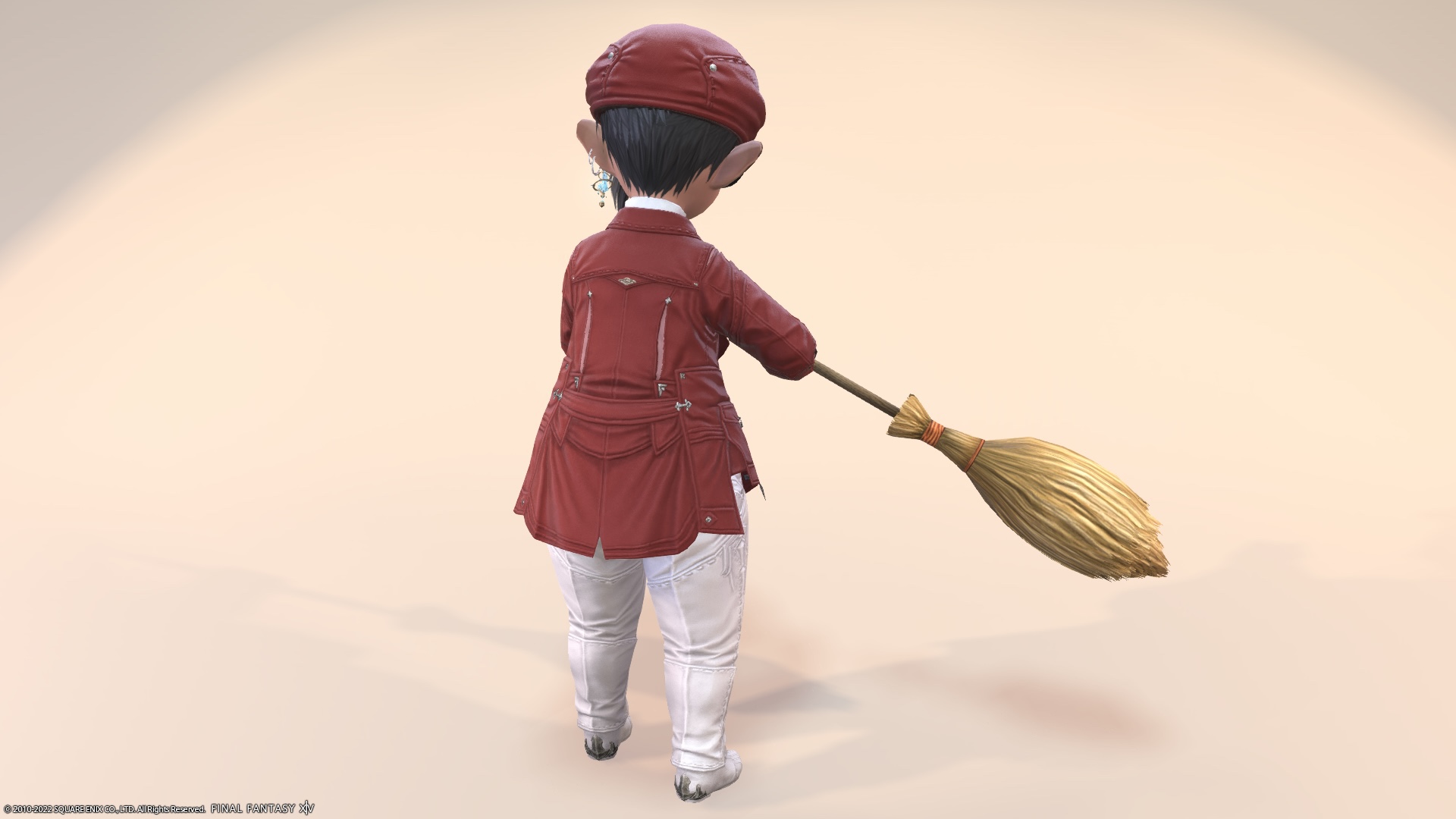 Dyeing pattern
Only hats and jackets are dyed here.
Original Color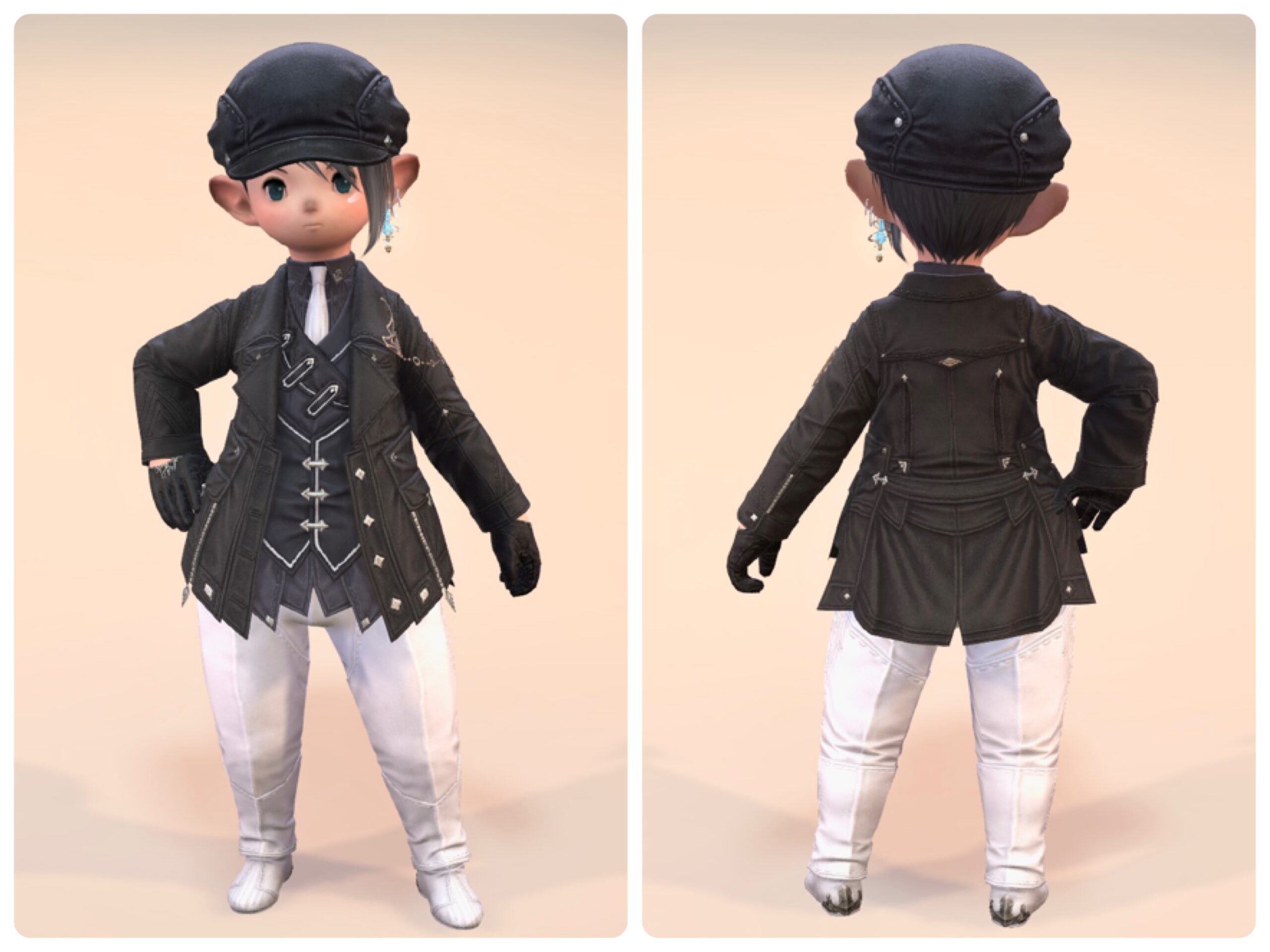 Snow White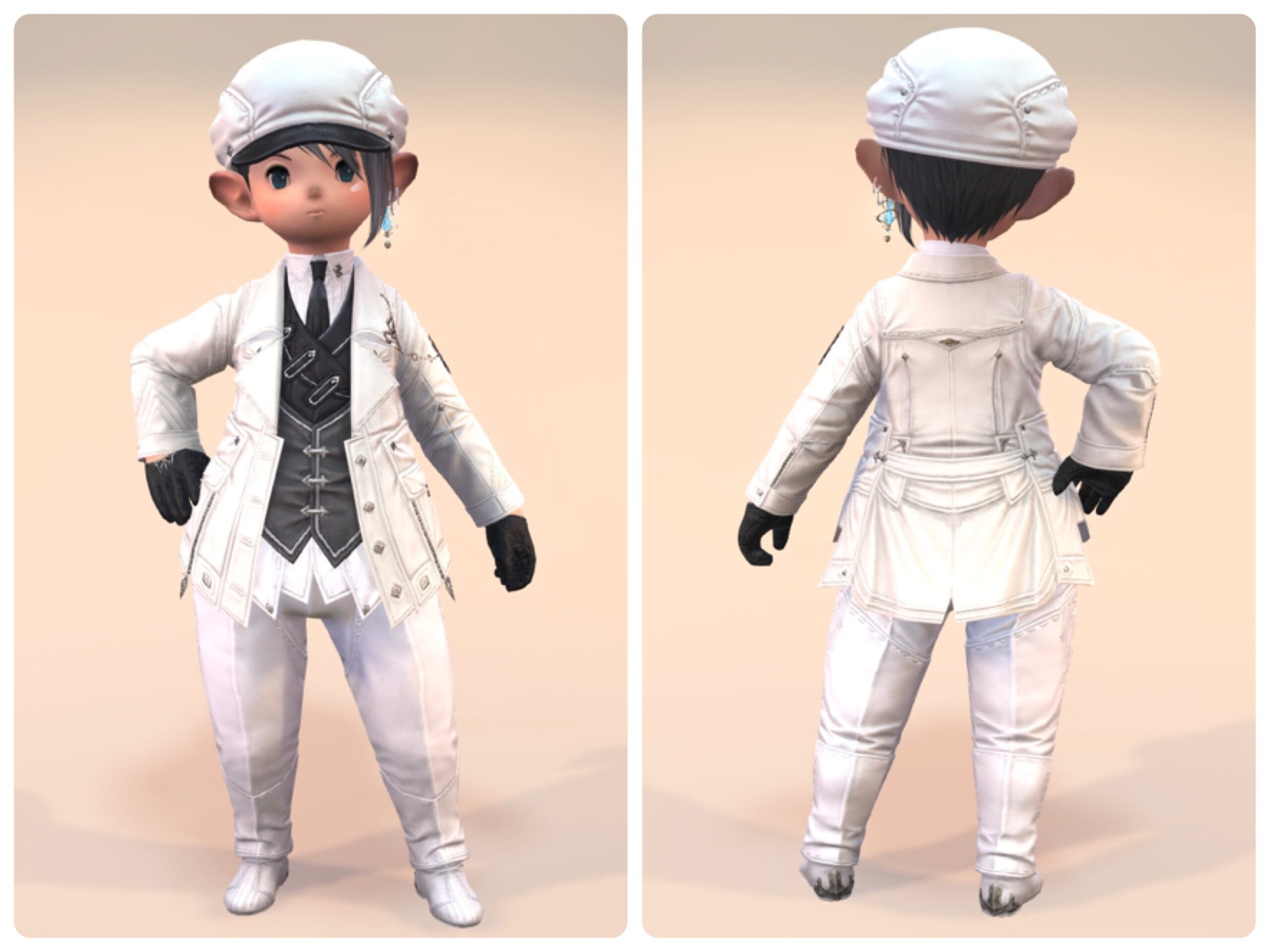 Honey Yellow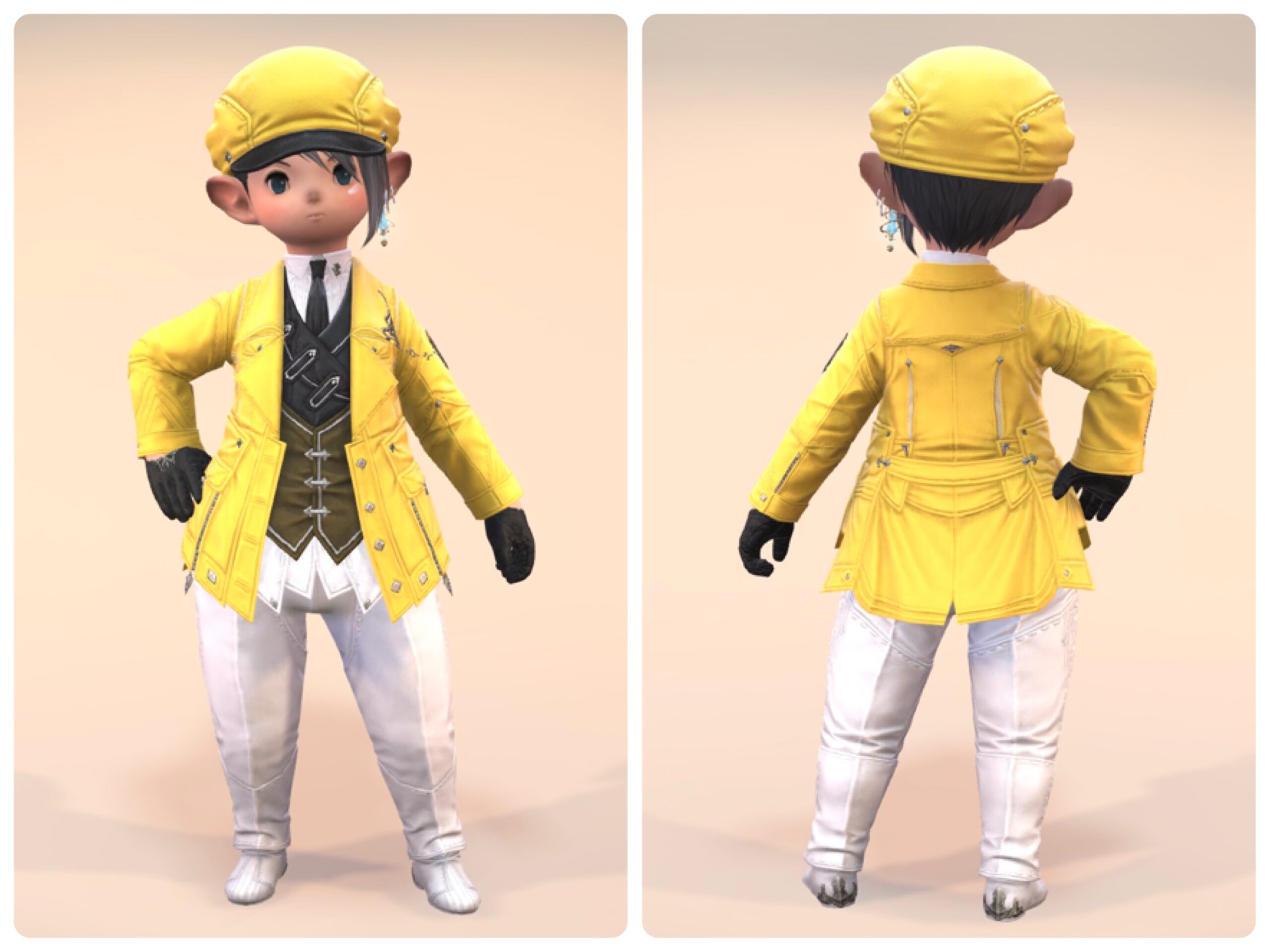 Olive Green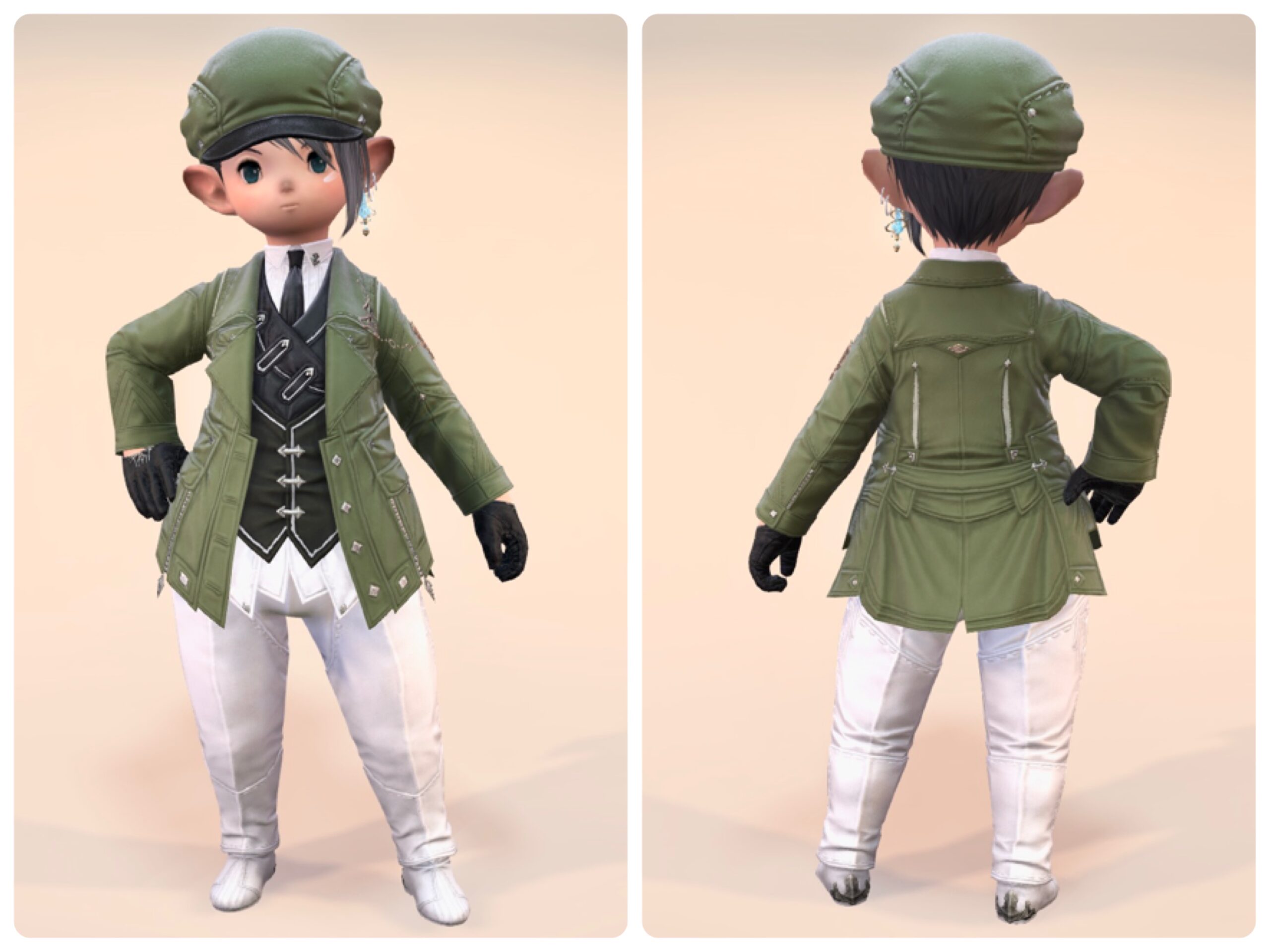 Dragoon Blue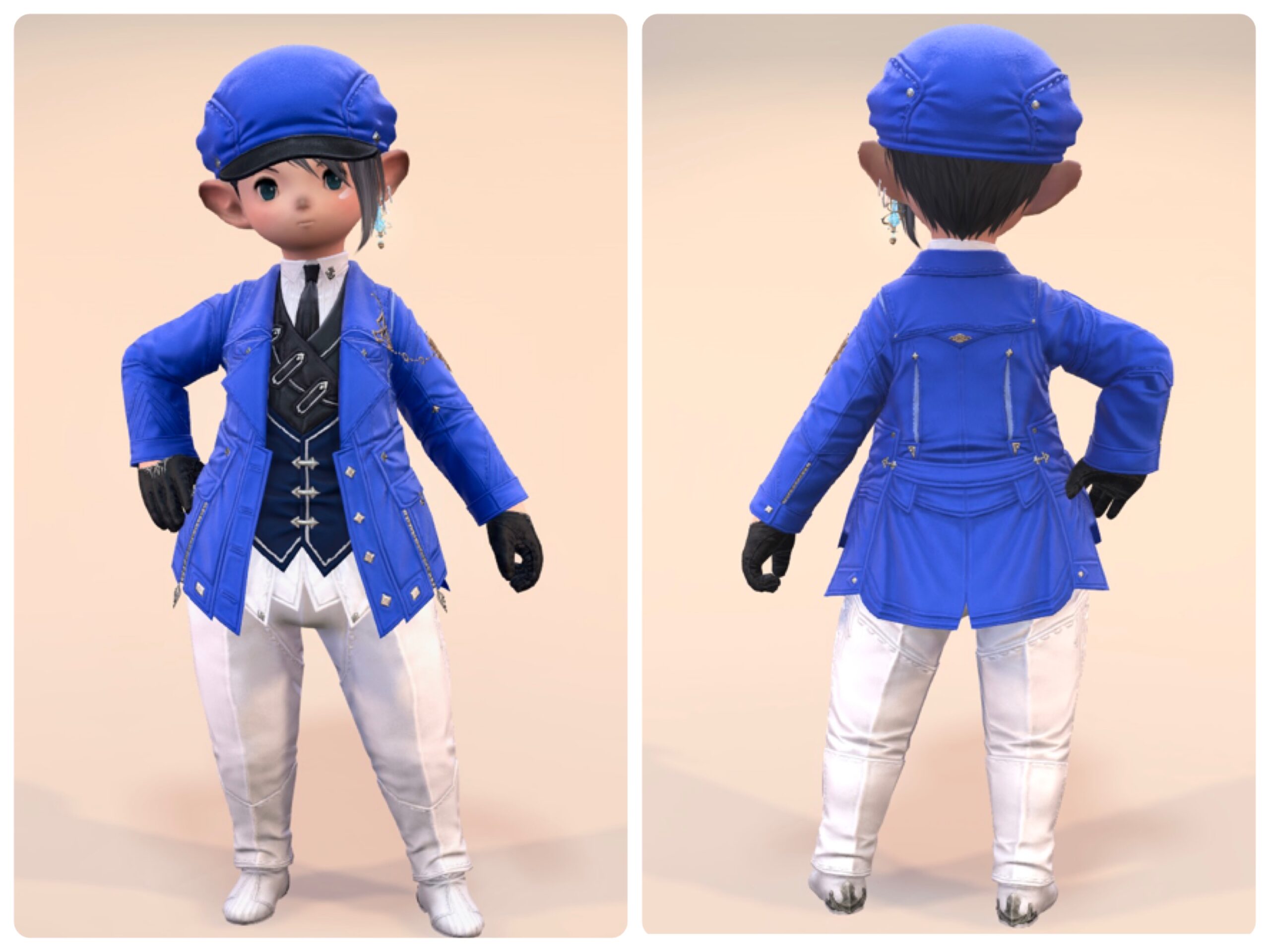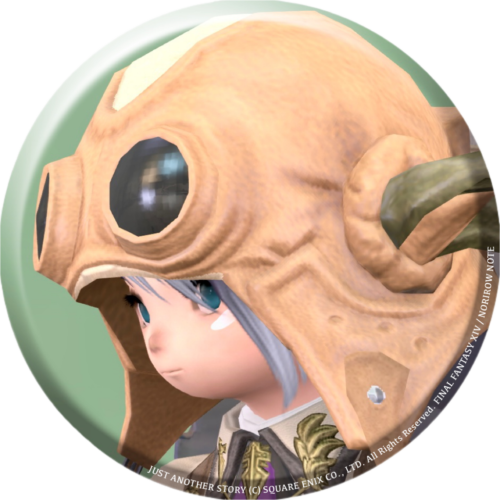 norirow
Oh, it looks like Alphinaud when it's blue, isn't it?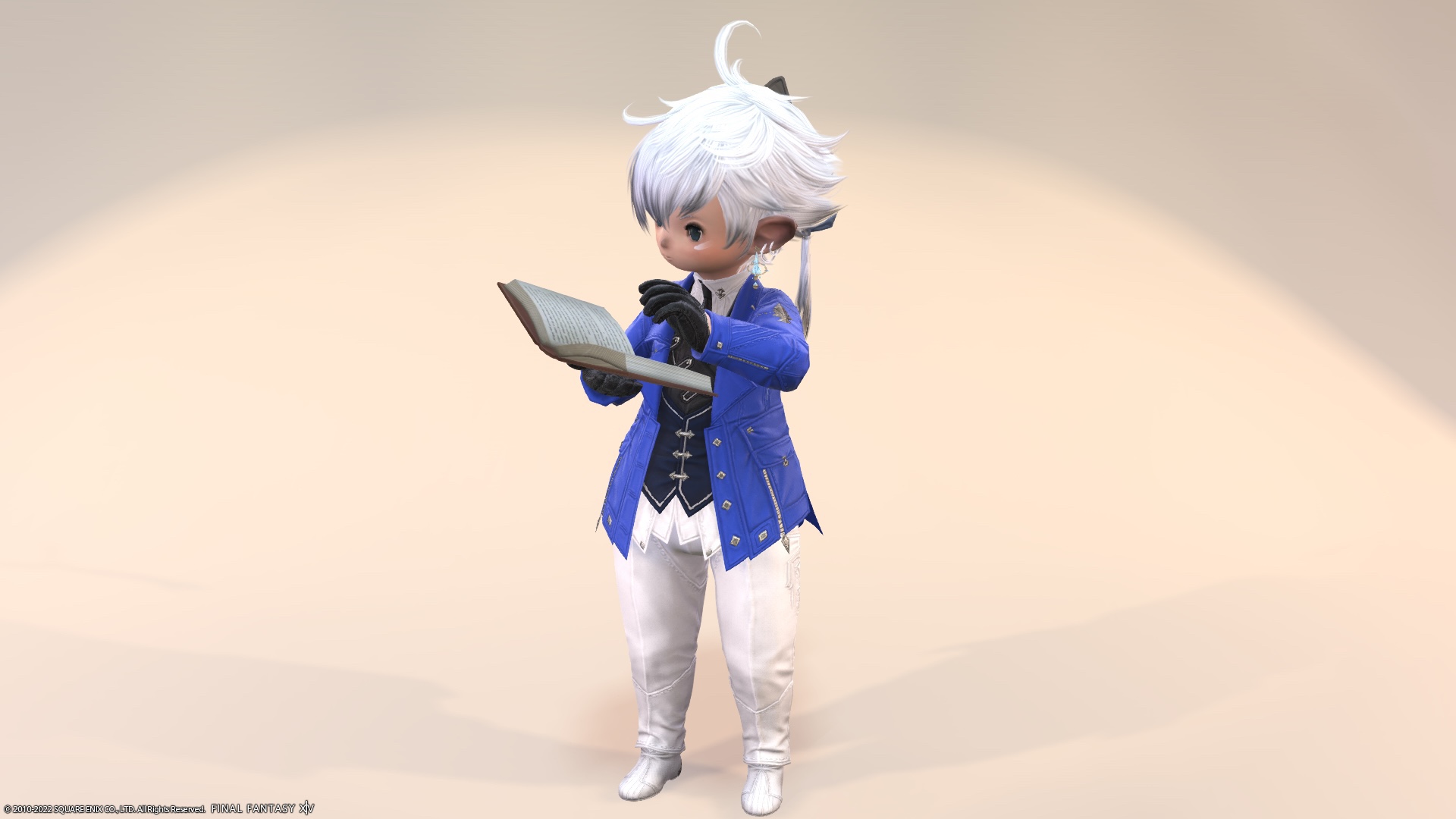 It's a design that looks good even if Alphinaud or Alisaie wears it.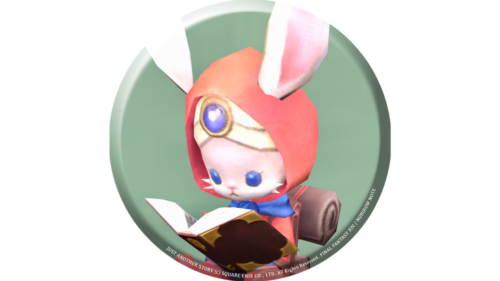 namingway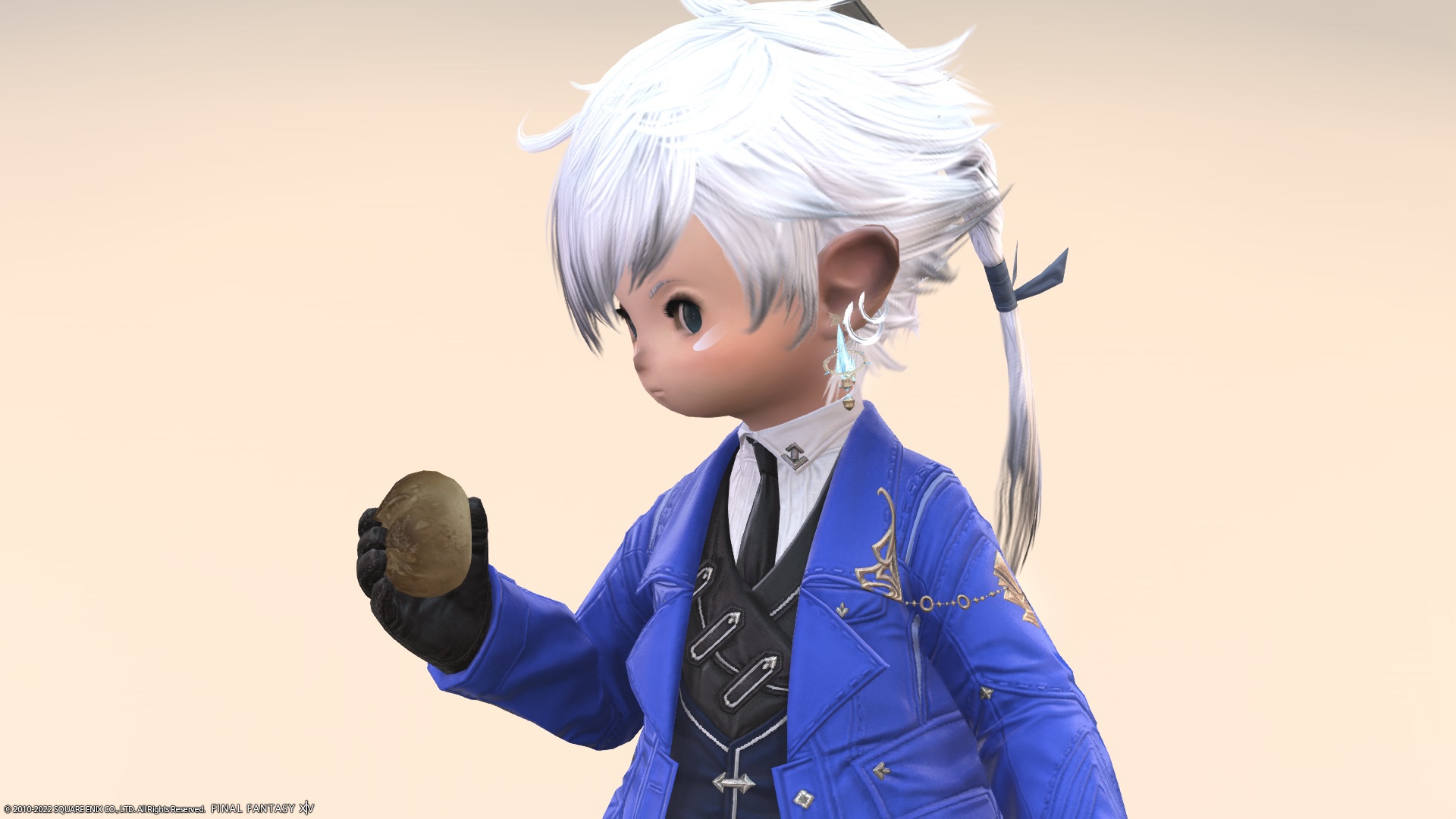 As expected, it is a costume related to the "Leveilleur" family.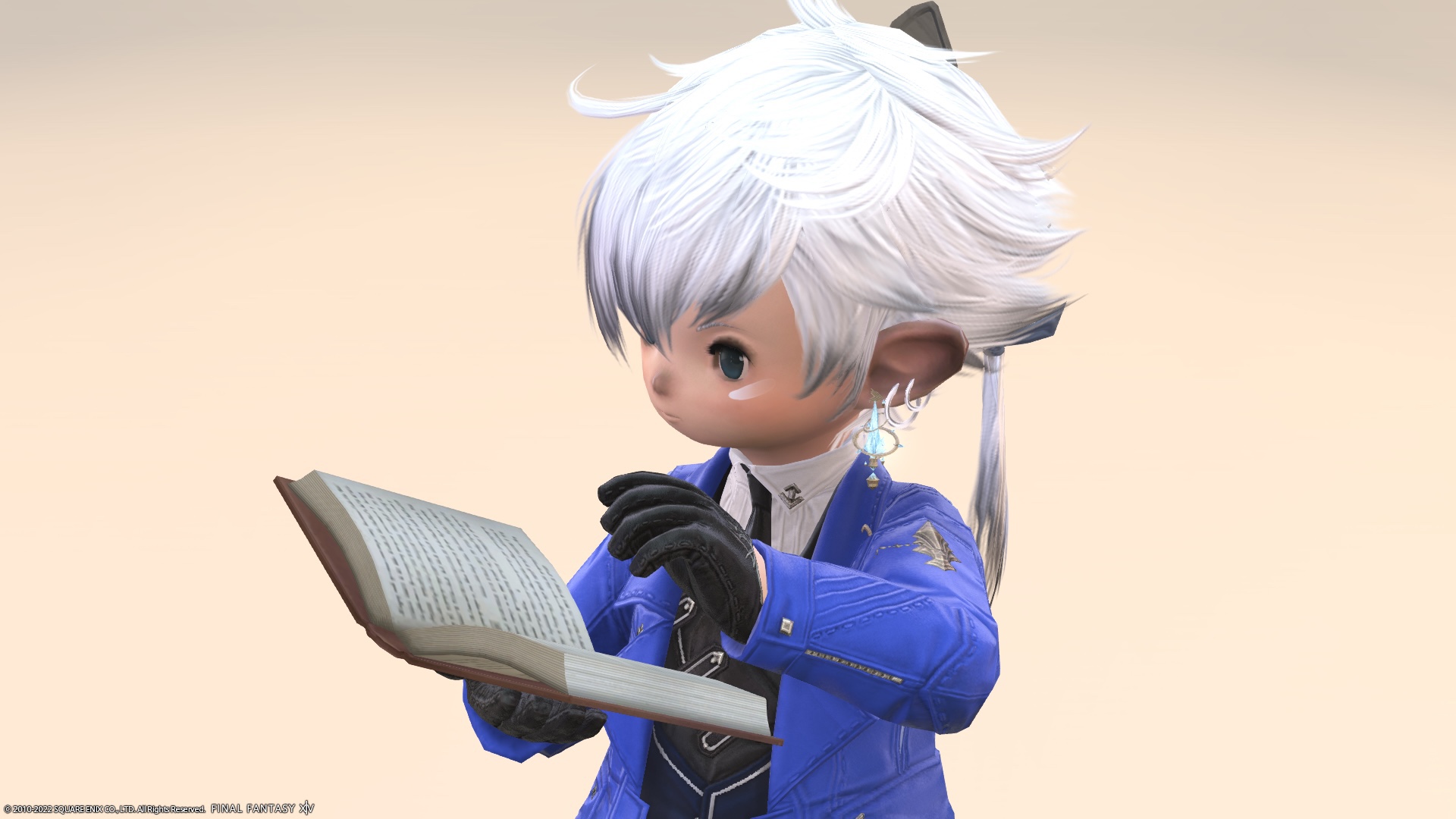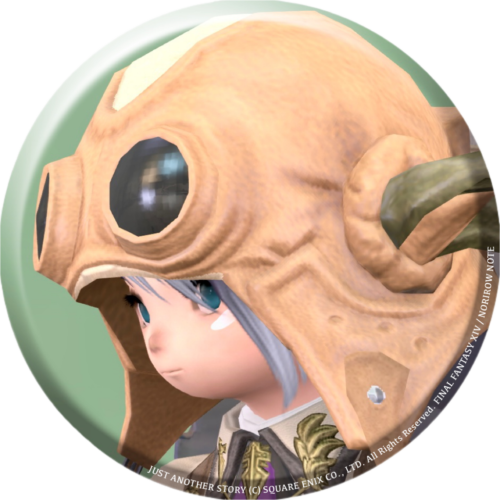 norirow
How nice! I am happy with the noble and cool costumes!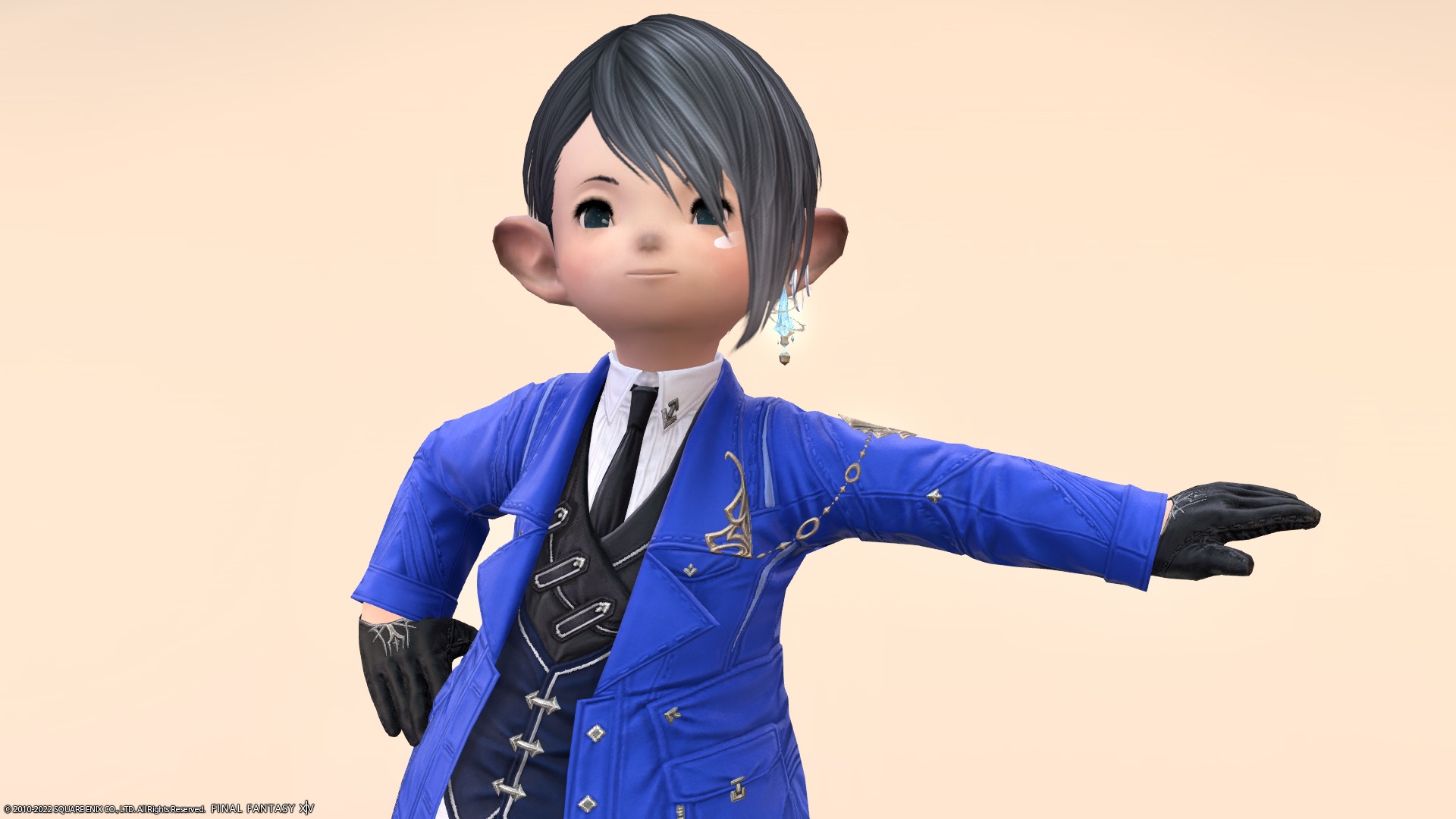 It's a costume that makes you want to try various coordinations.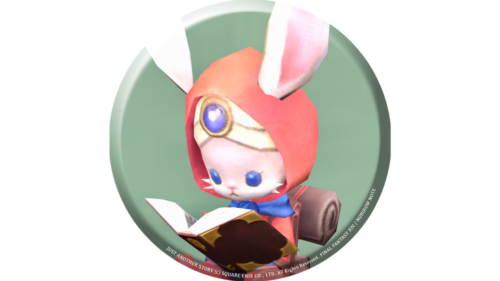 namingway
Video recording
So, it was a record of the costume "Appointed" series that can be obtained from the Ameliance quest.
Related records