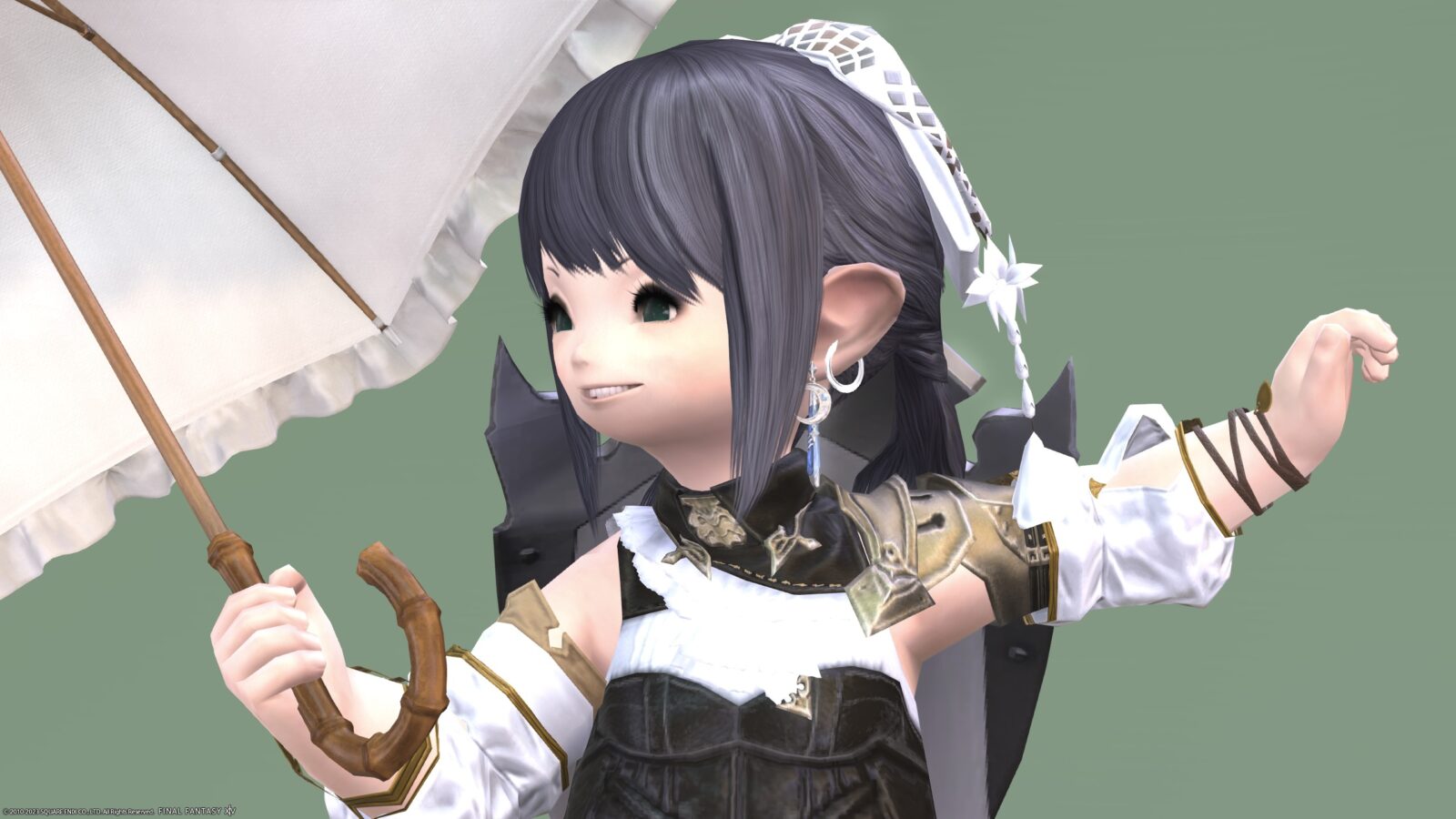 This is a record of Noriko's favorite tank Glamour.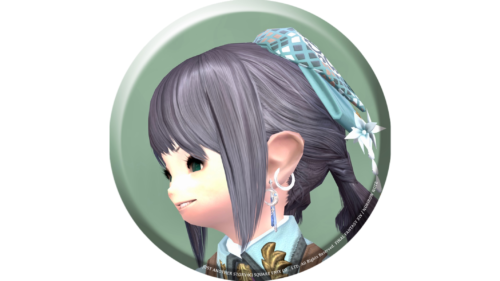 noriko
It's a knight outfit that fights in a white dress!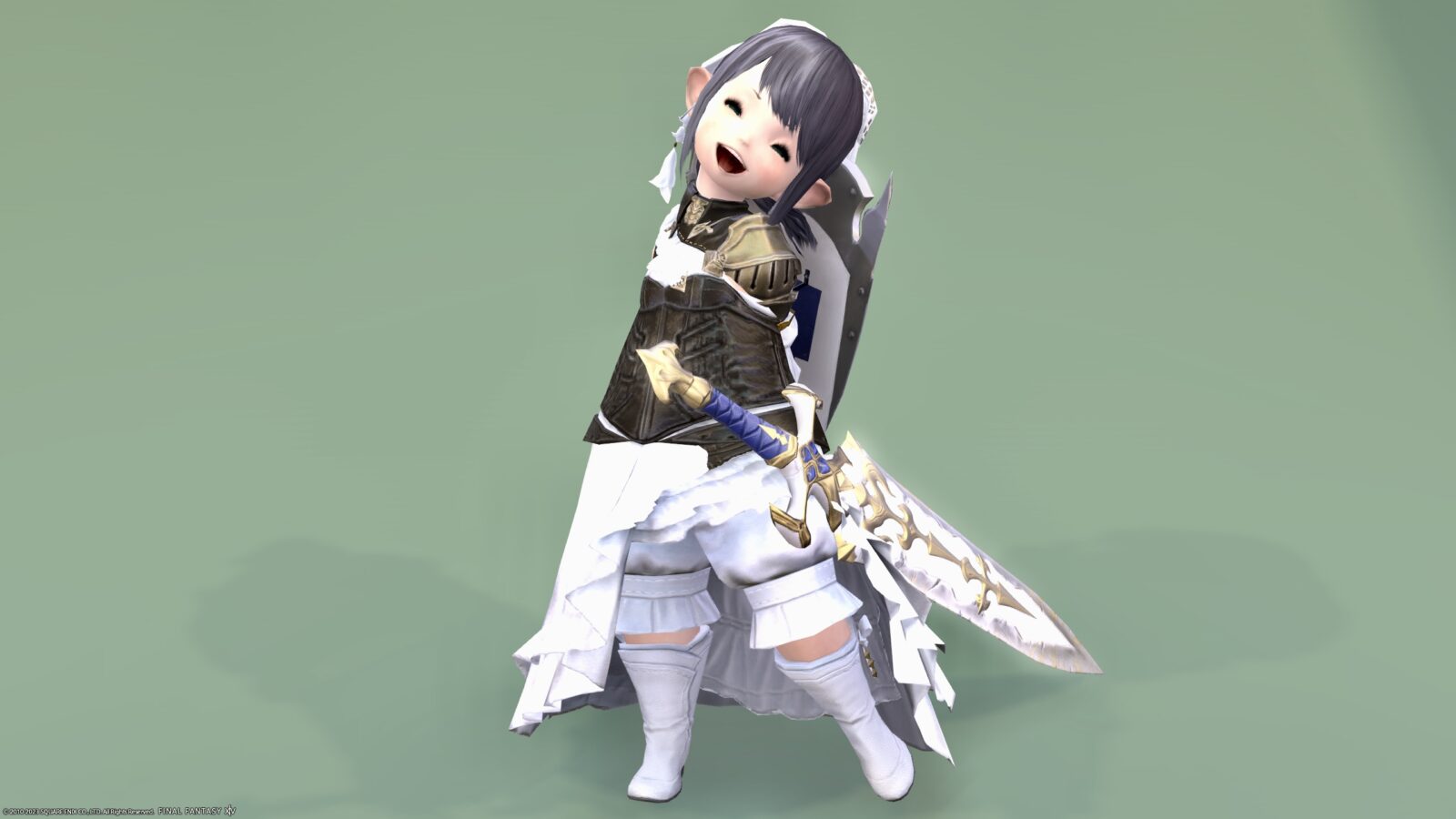 It's all white, which is rare.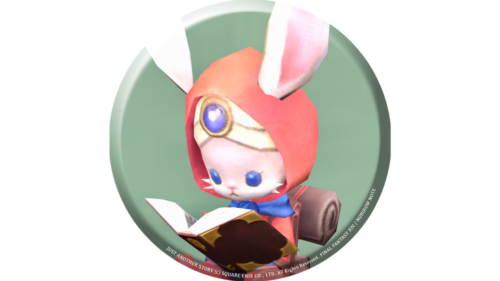 namingway
Coordination for this time
Everything is dyed in pure white here.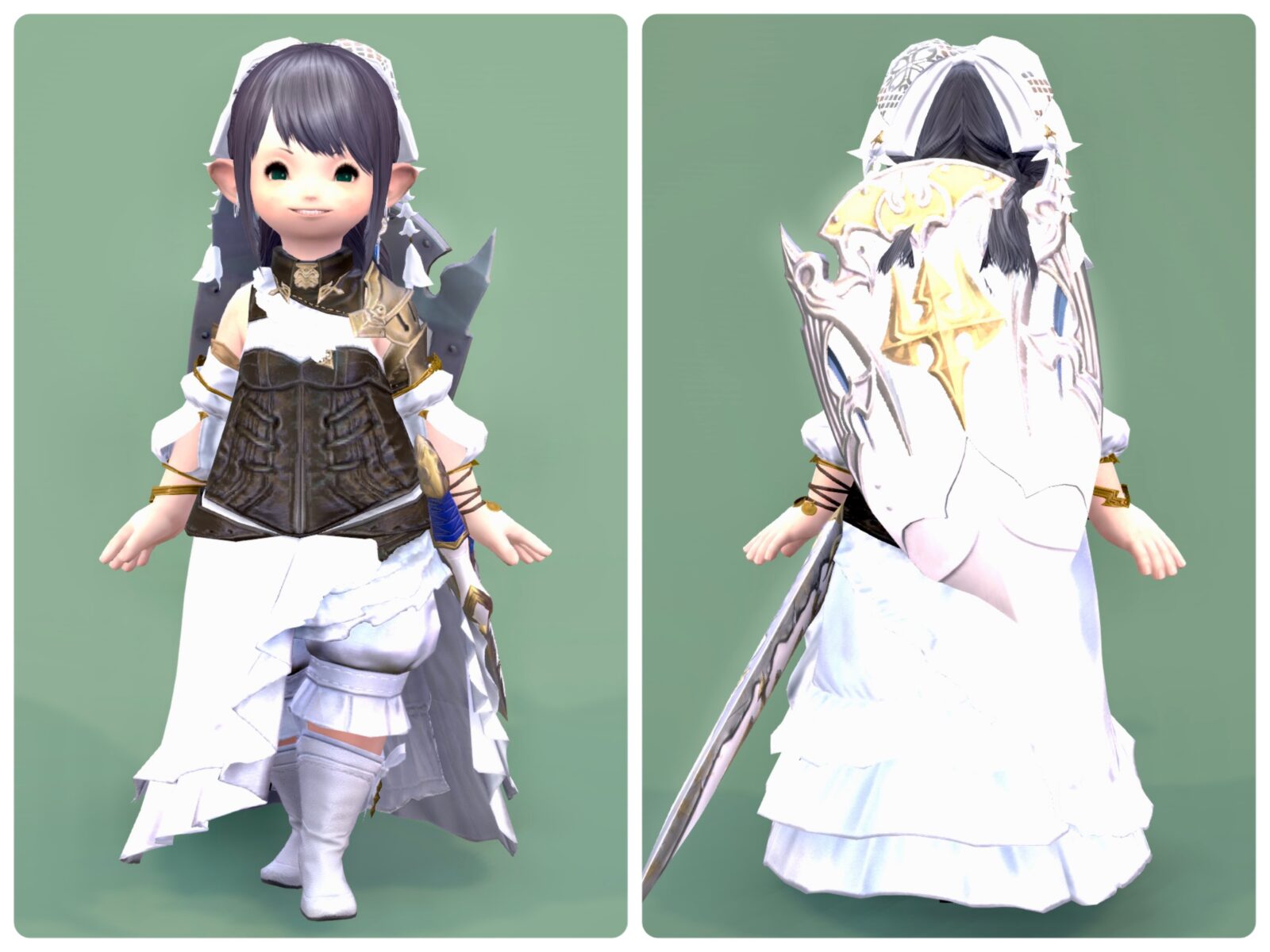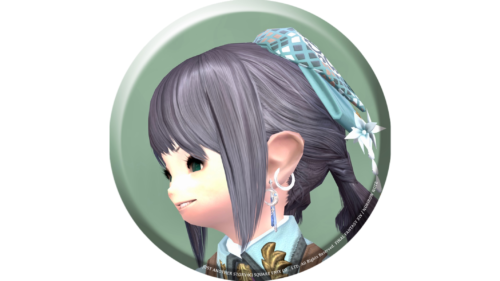 noriko
I wanted to try using pure white♪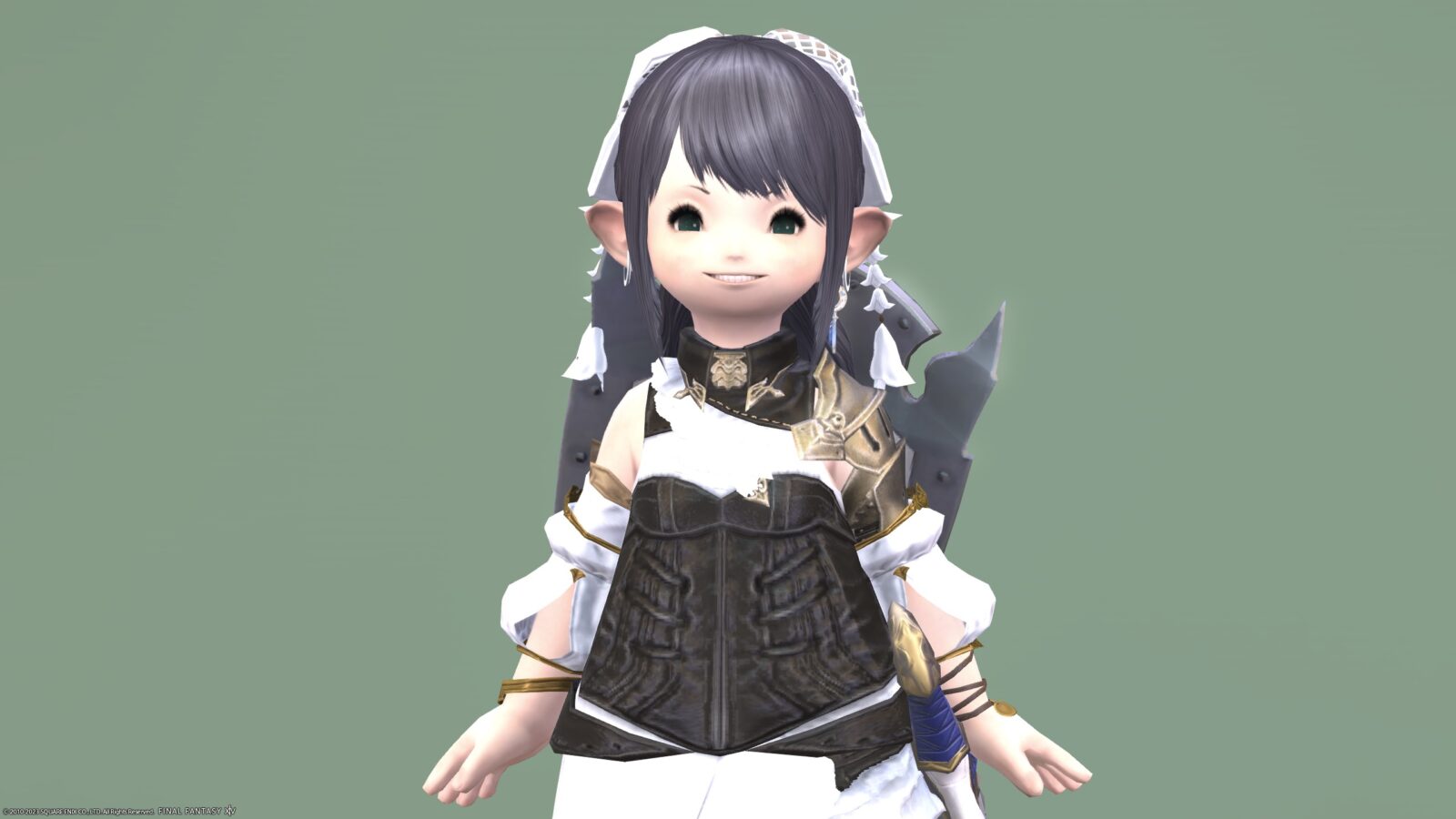 When "Far Eastern Schoolgirl's Hair Ribbon" is also dyed pure white, it has a different atmosphere than usual and is very beautiful!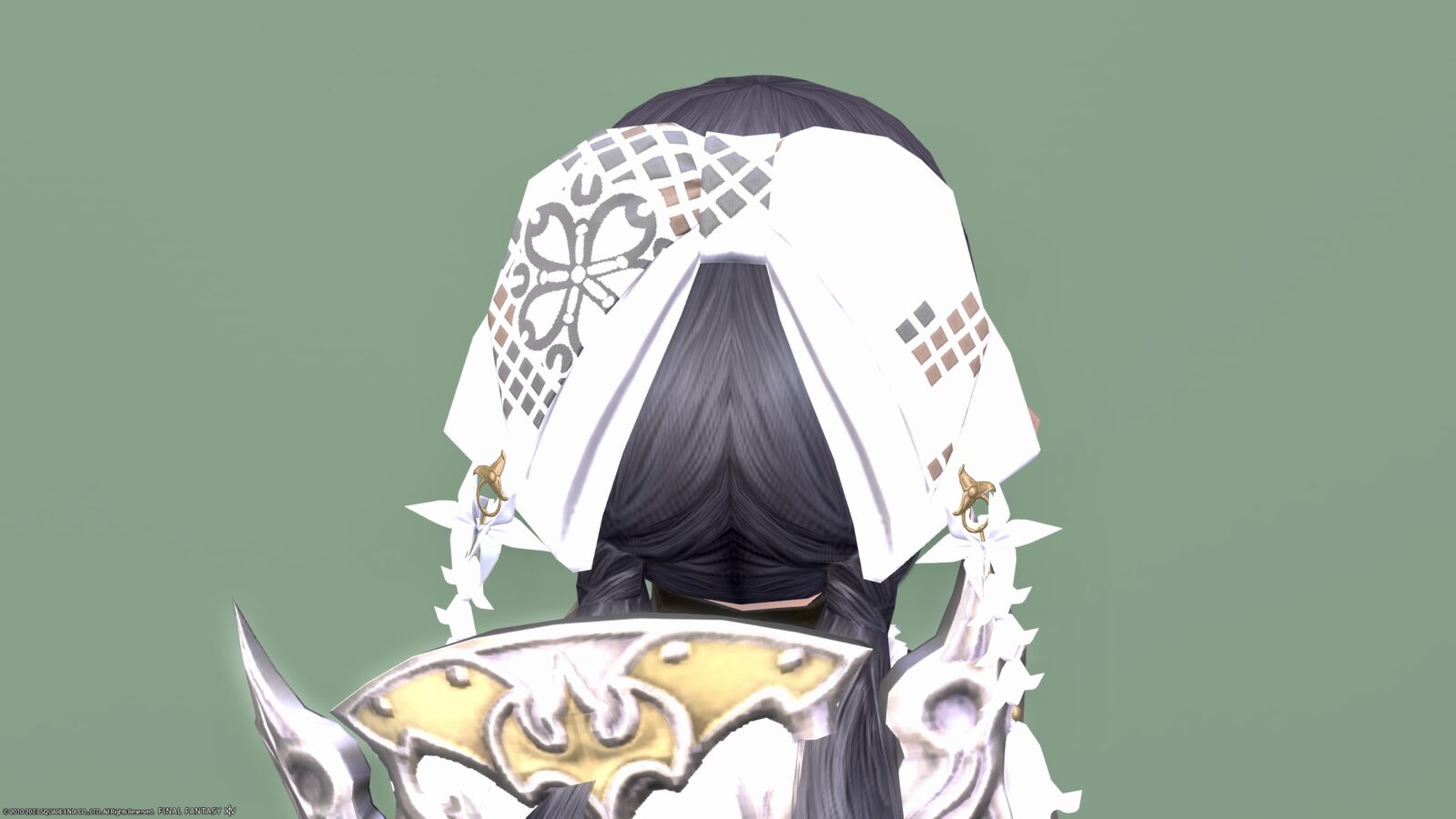 I like the "Neo-Ishgardian Top of Fending" because the neck area is dignified and cute.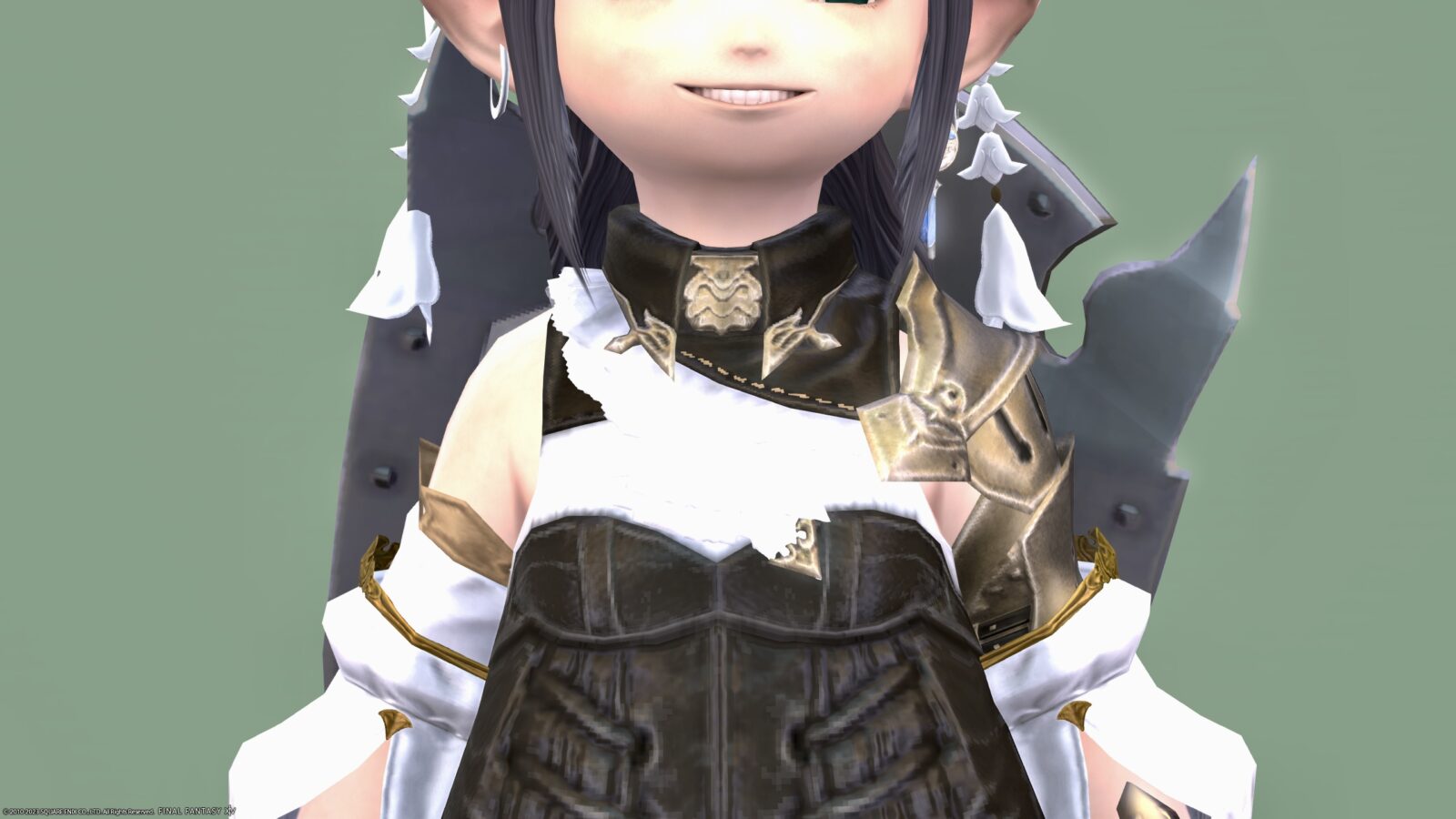 For the hands, I used the "Thavnairian Armlets" to reduce the appearance of the armor.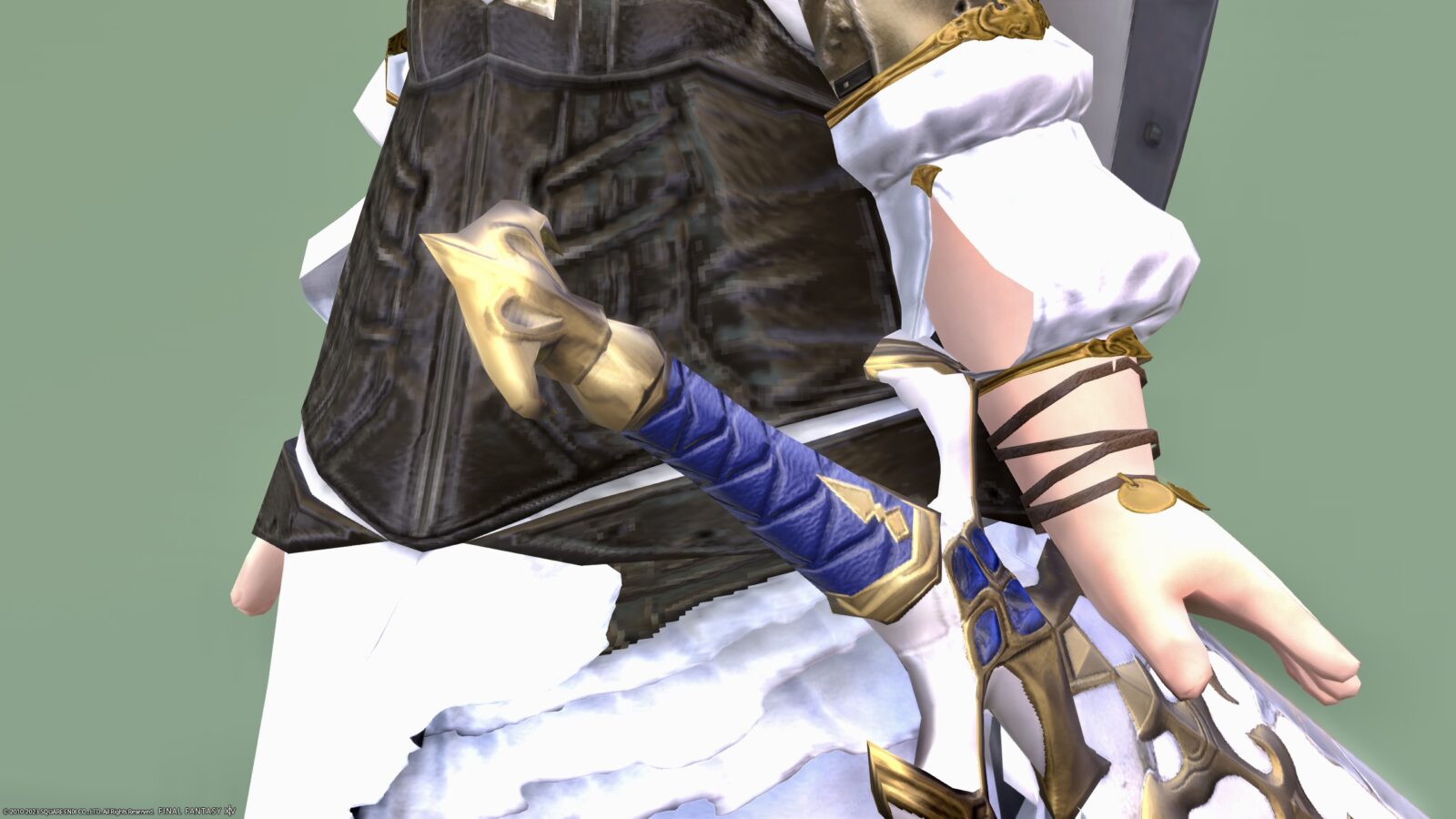 For her feet, she wears "Lalafellin Bloomers" and "Far Eastern Beauty's Boots" for a slightly elegant look.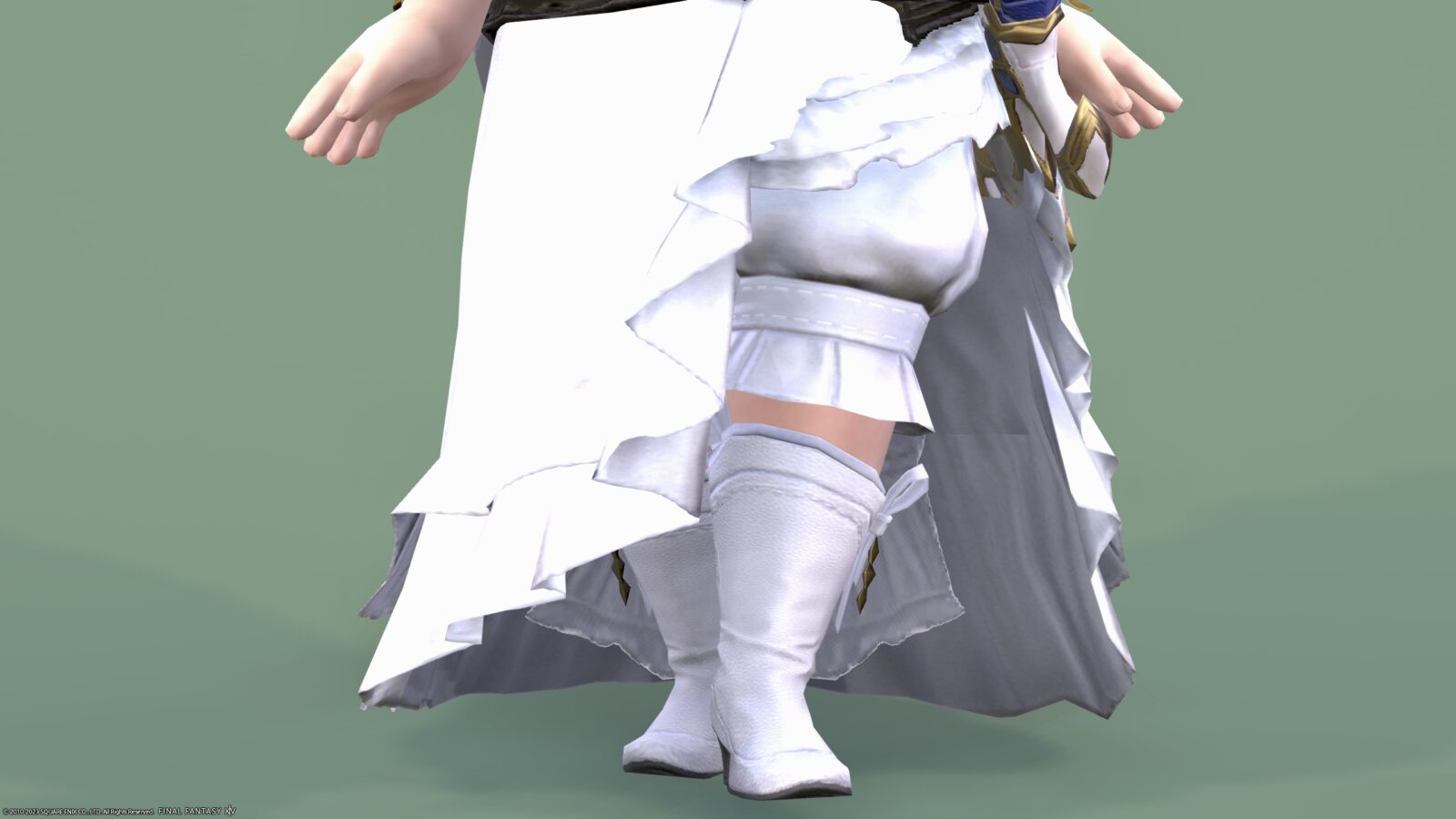 The design on the hem of this dress is very nice.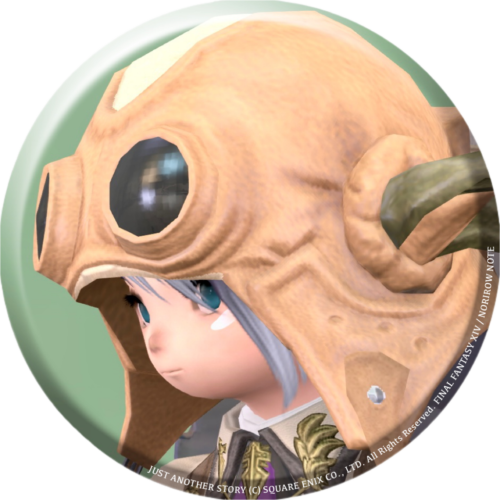 norirow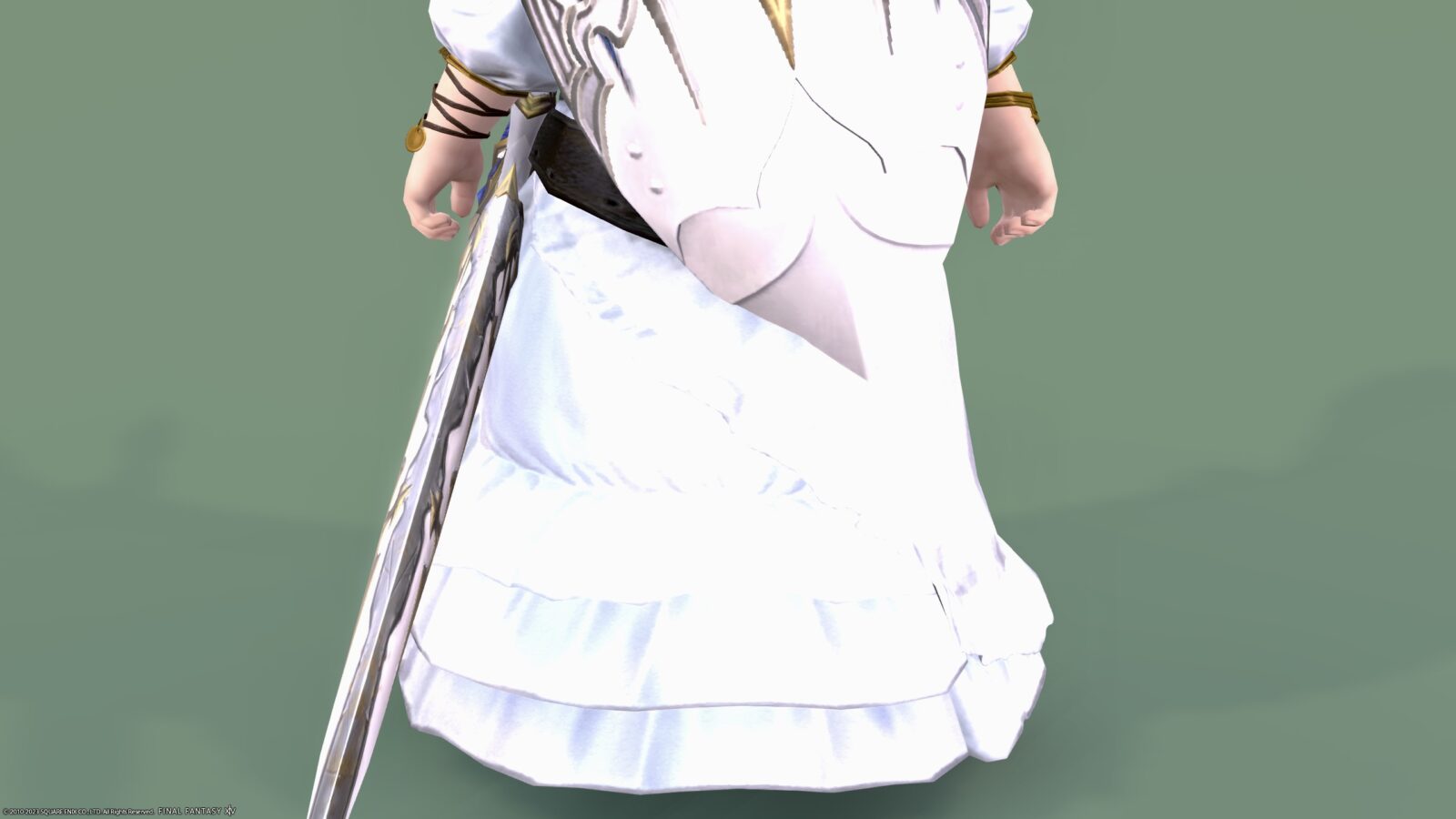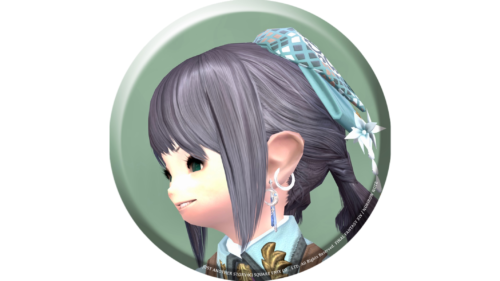 noriko
Yes Yes! I love how it looks from this side angle!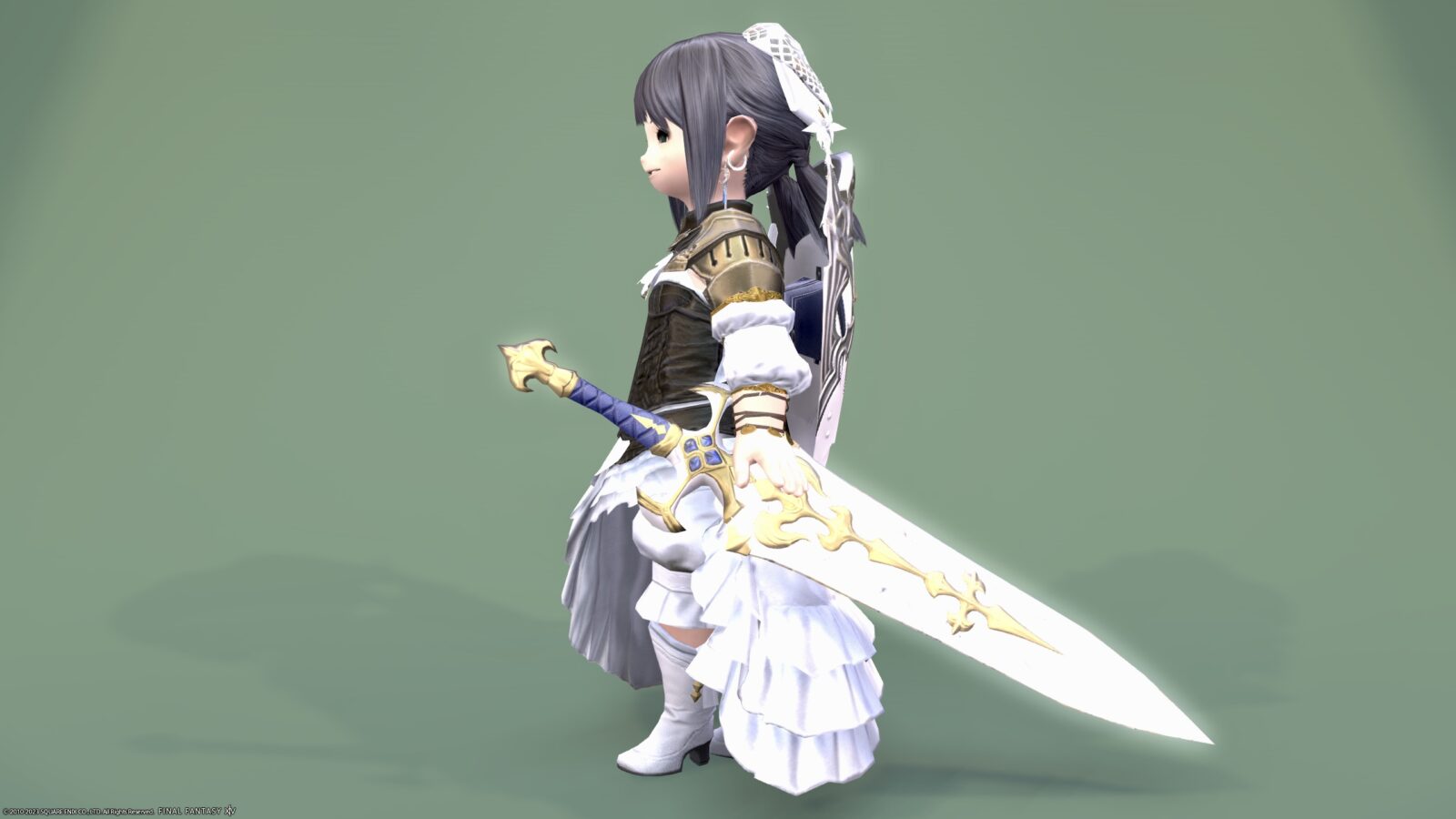 It is a three-dimensional and very beautiful spread.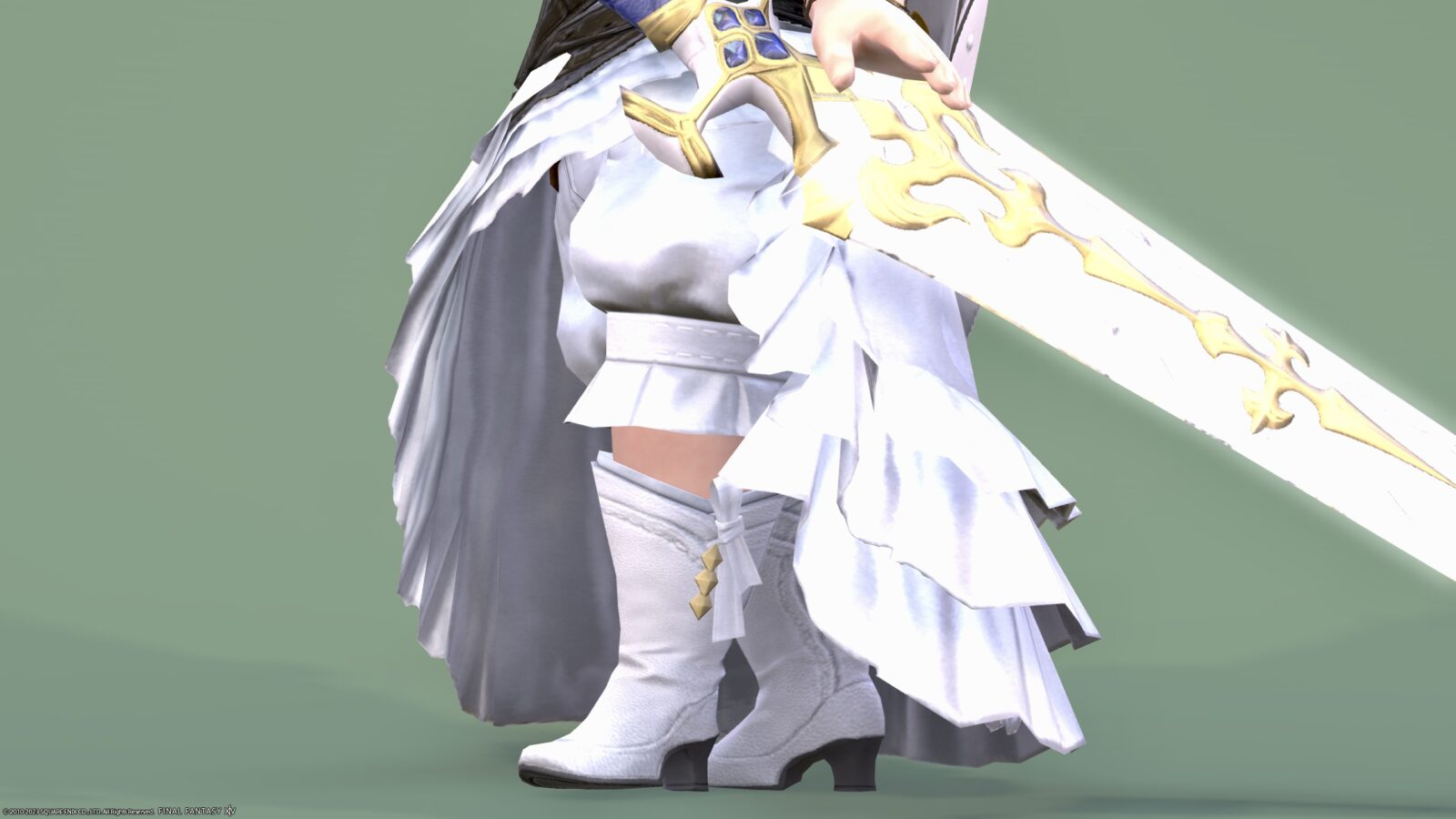 For weapons, she has the third form of Paladin's Zodiac Weapon "Curtana Atma" and "Holy Shield Atma".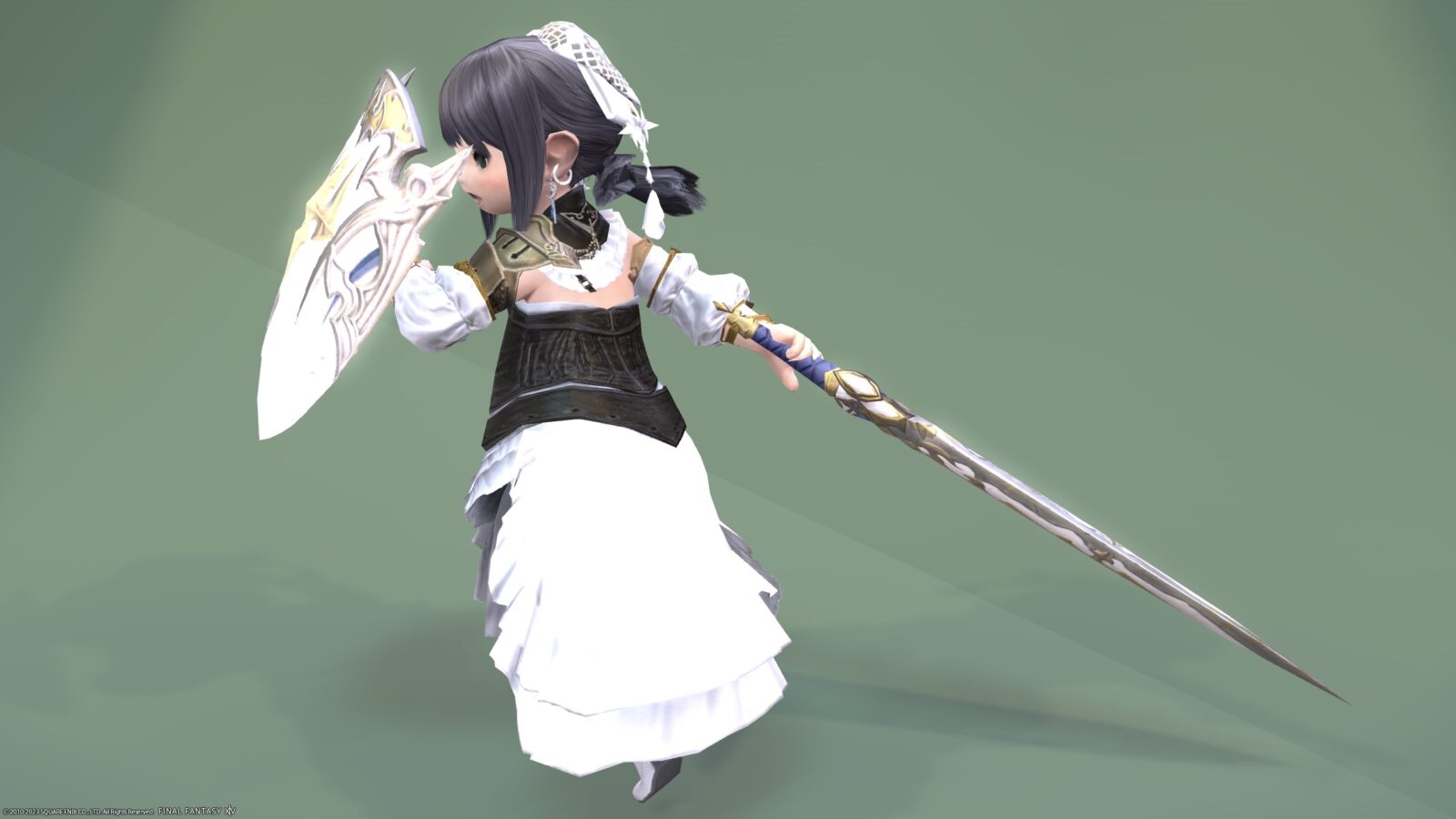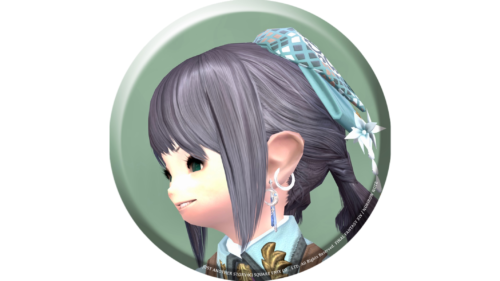 noriko
I like this sword and shield, so I always think about clothes to match it.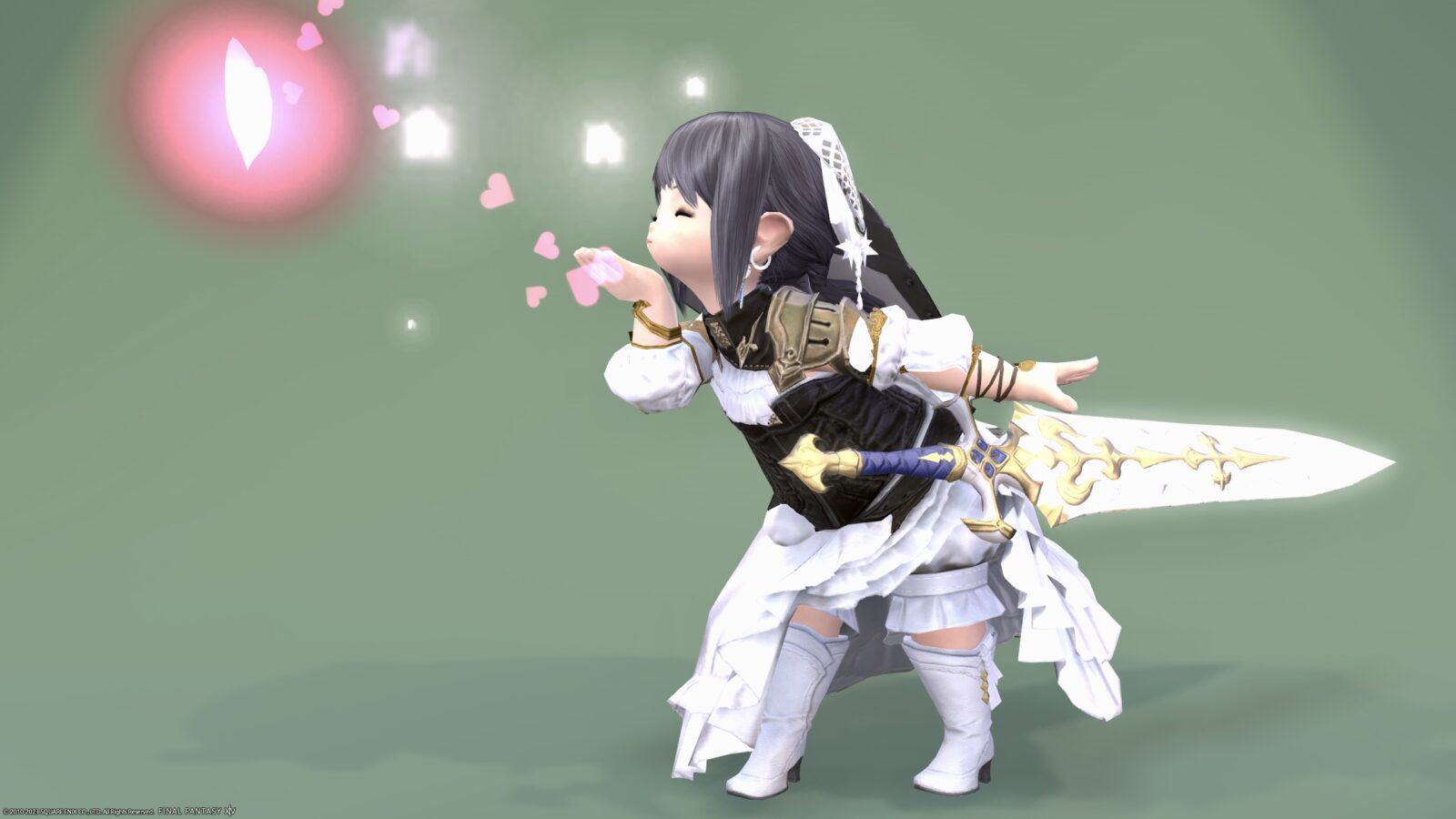 Fufu, once you have a weapon you like, it's fun to think of Glamour to match it.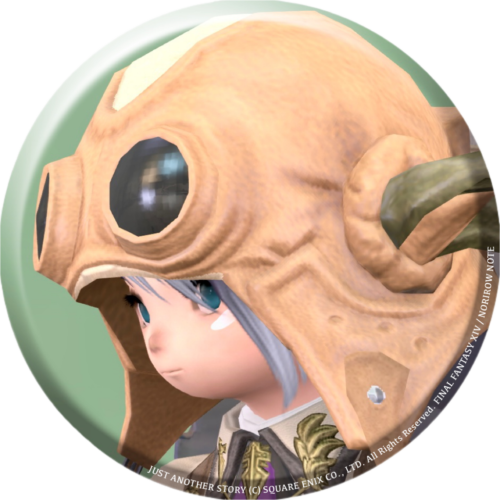 norirow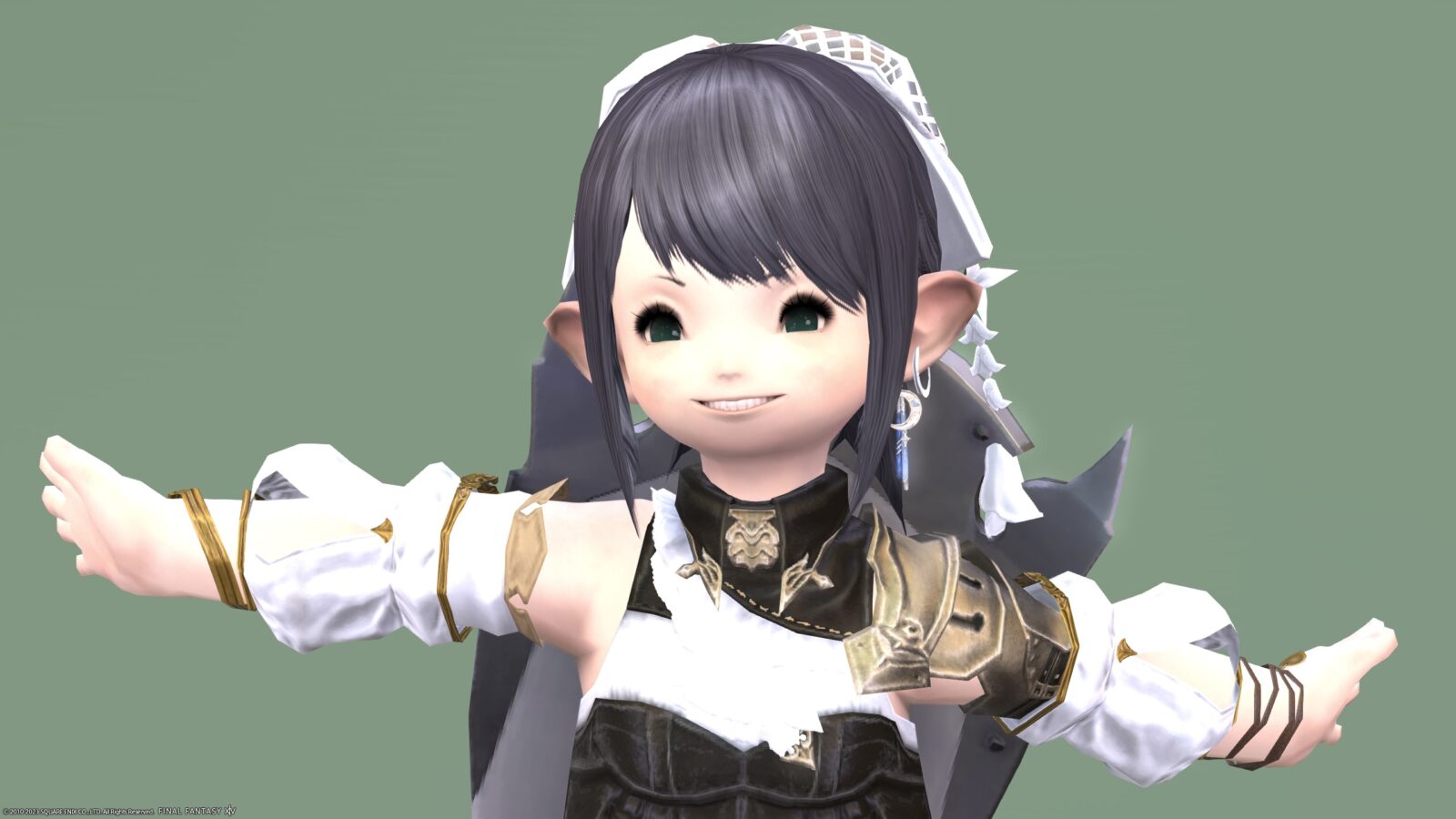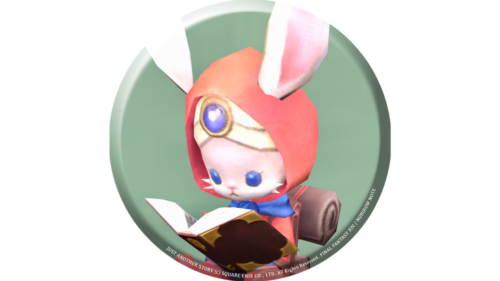 namingway
But in Norirow-san's case, when you get a weapon you like, you change even your main job accordingly. You are having a hard time finding a steady job.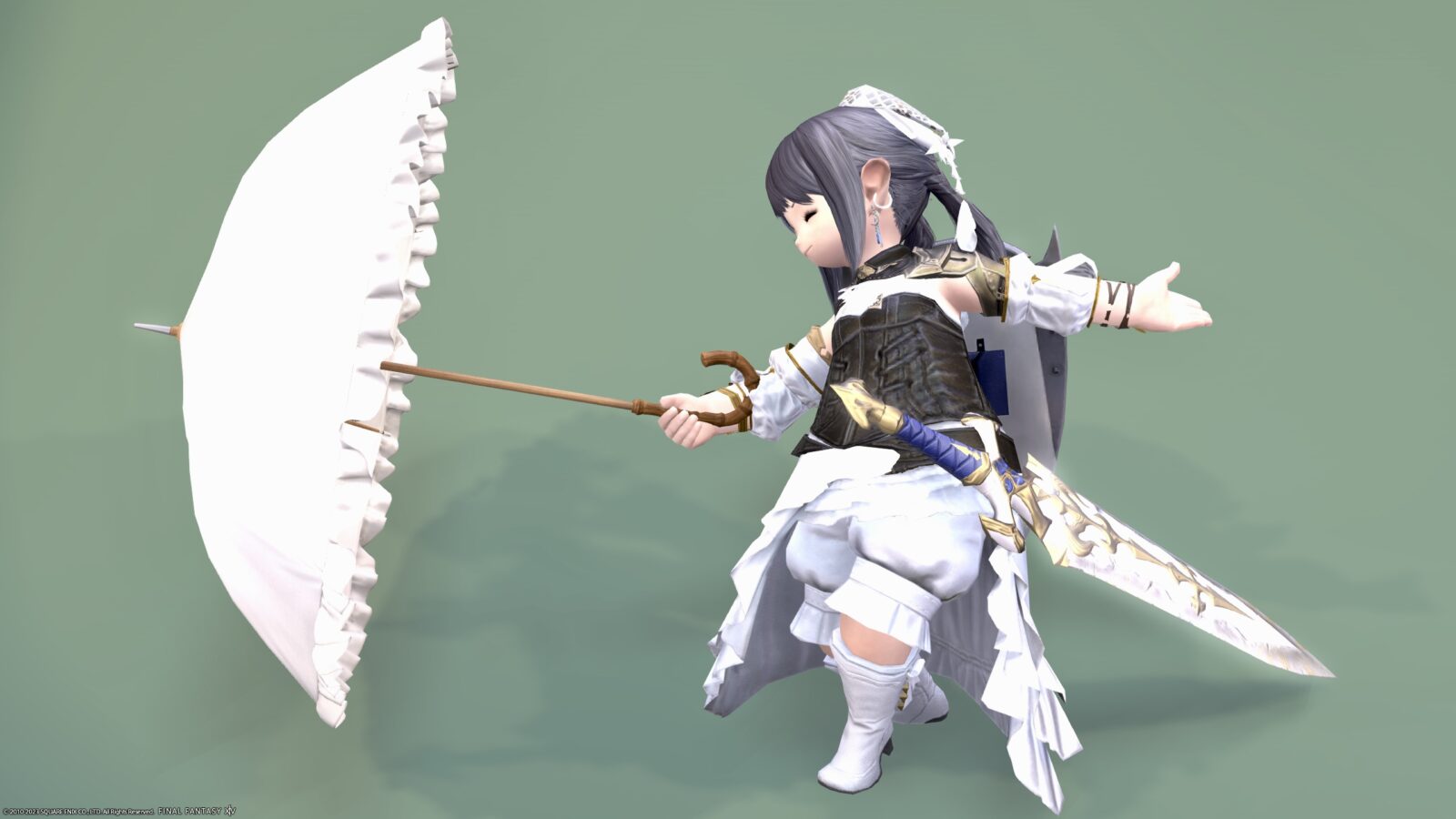 Ugh, I can't deny that… 💦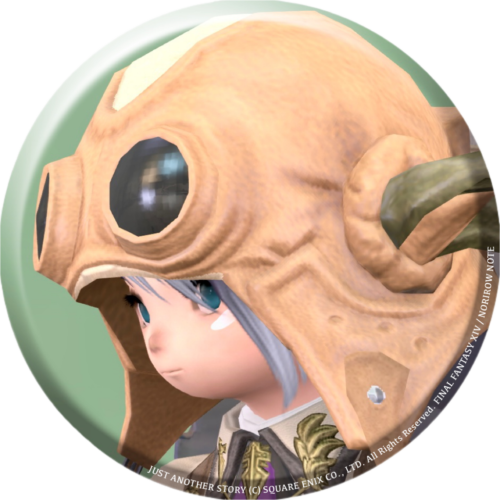 norirow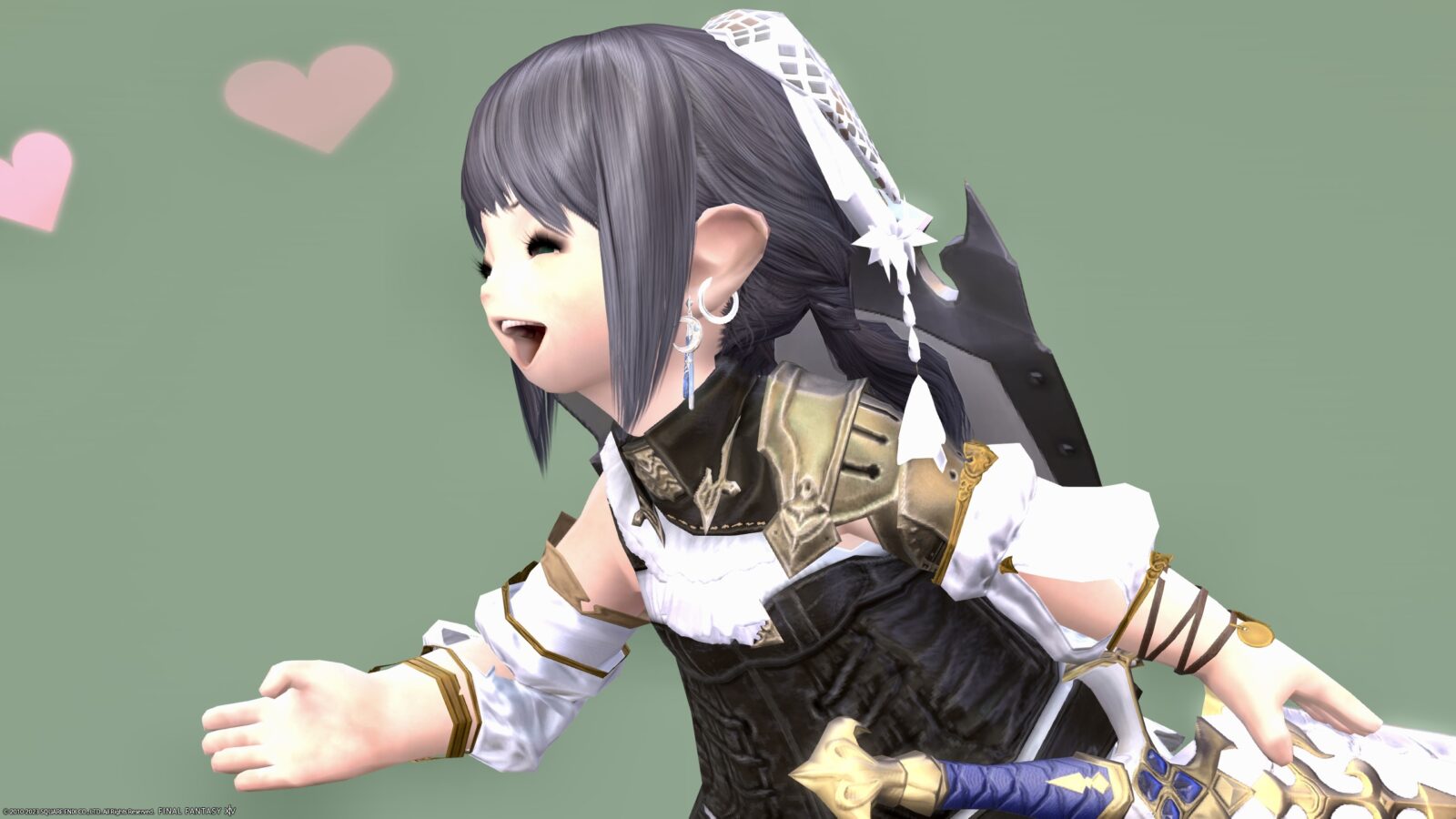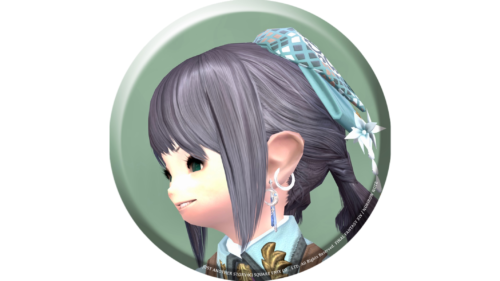 noriko
Fufu, I like Paladins the most!
▼ I recorded a video of the movement!
So, that was the record of Noriko's favorite tank Glamour!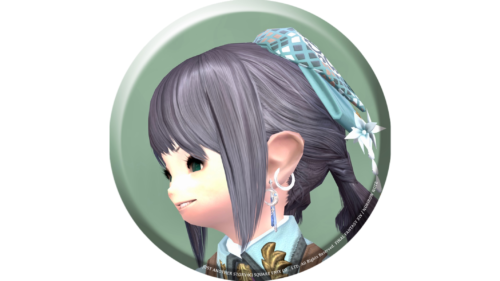 noriko
Fighting dresses are kind of cool and cute, aren't they?♪
♦♦♦
Related records