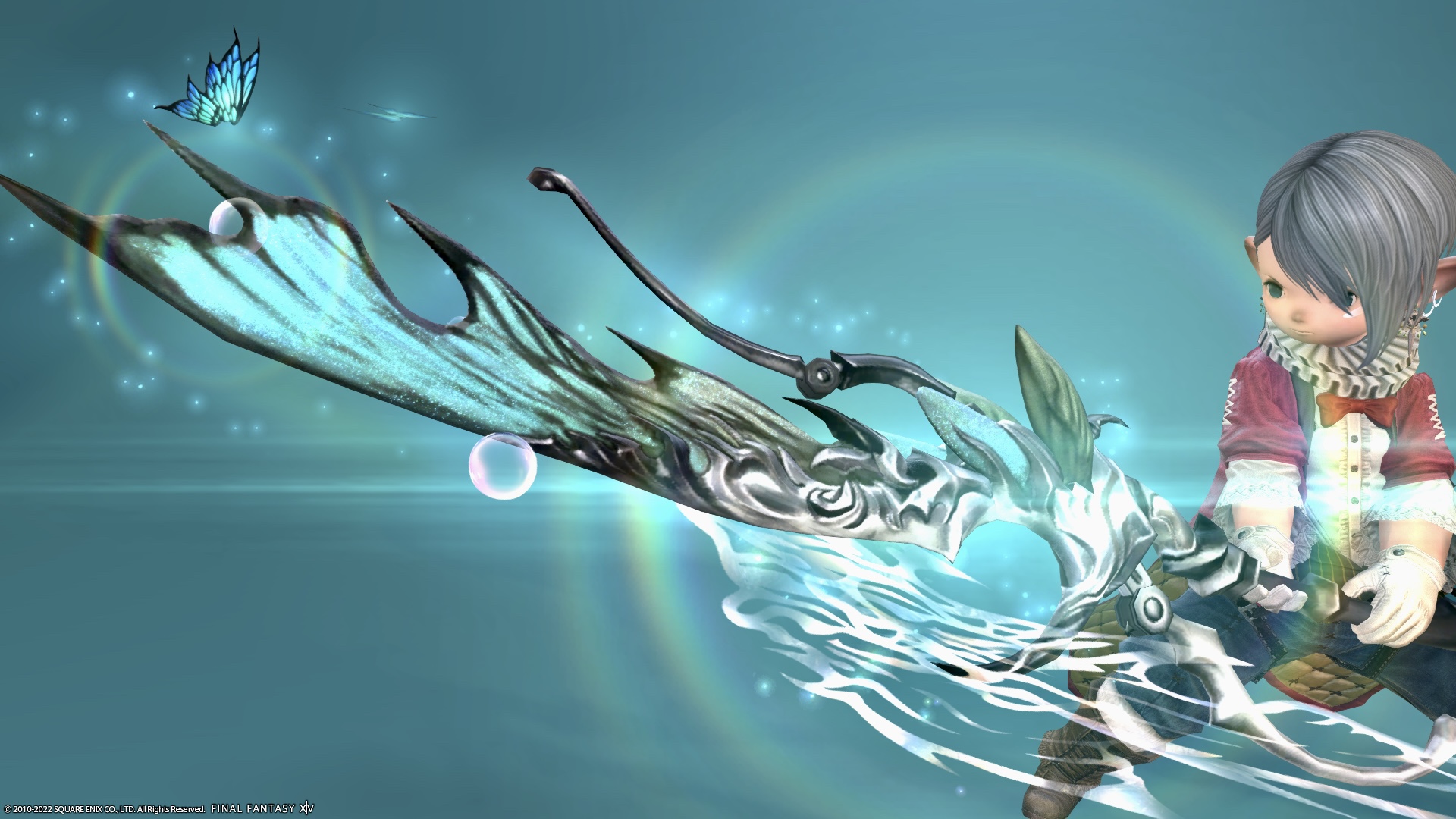 This is the record of Titania's glowing version of Dark Knight weapon "The Fae's Crown Guillotine".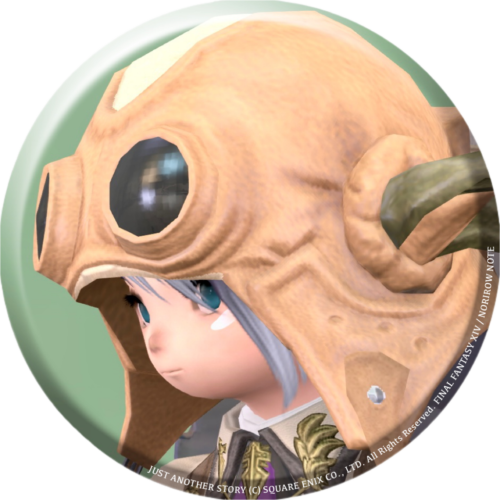 norirow
Wow, the big sword that was originally super cool and cute shined!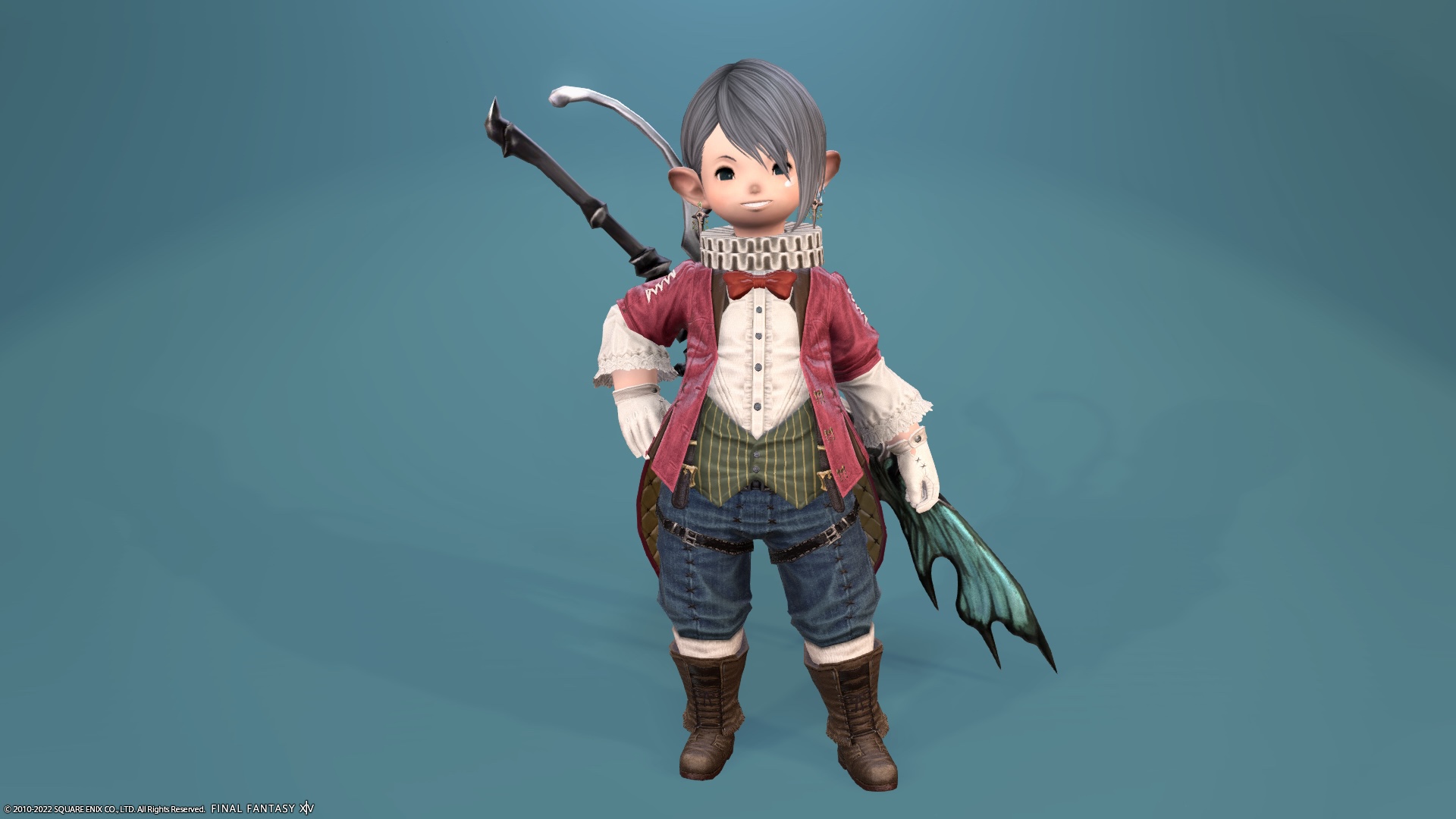 If you just carry it on your back, it's exactly the same as the "The King's Guillotine" that you can get in The Dancing Plague (Extreme).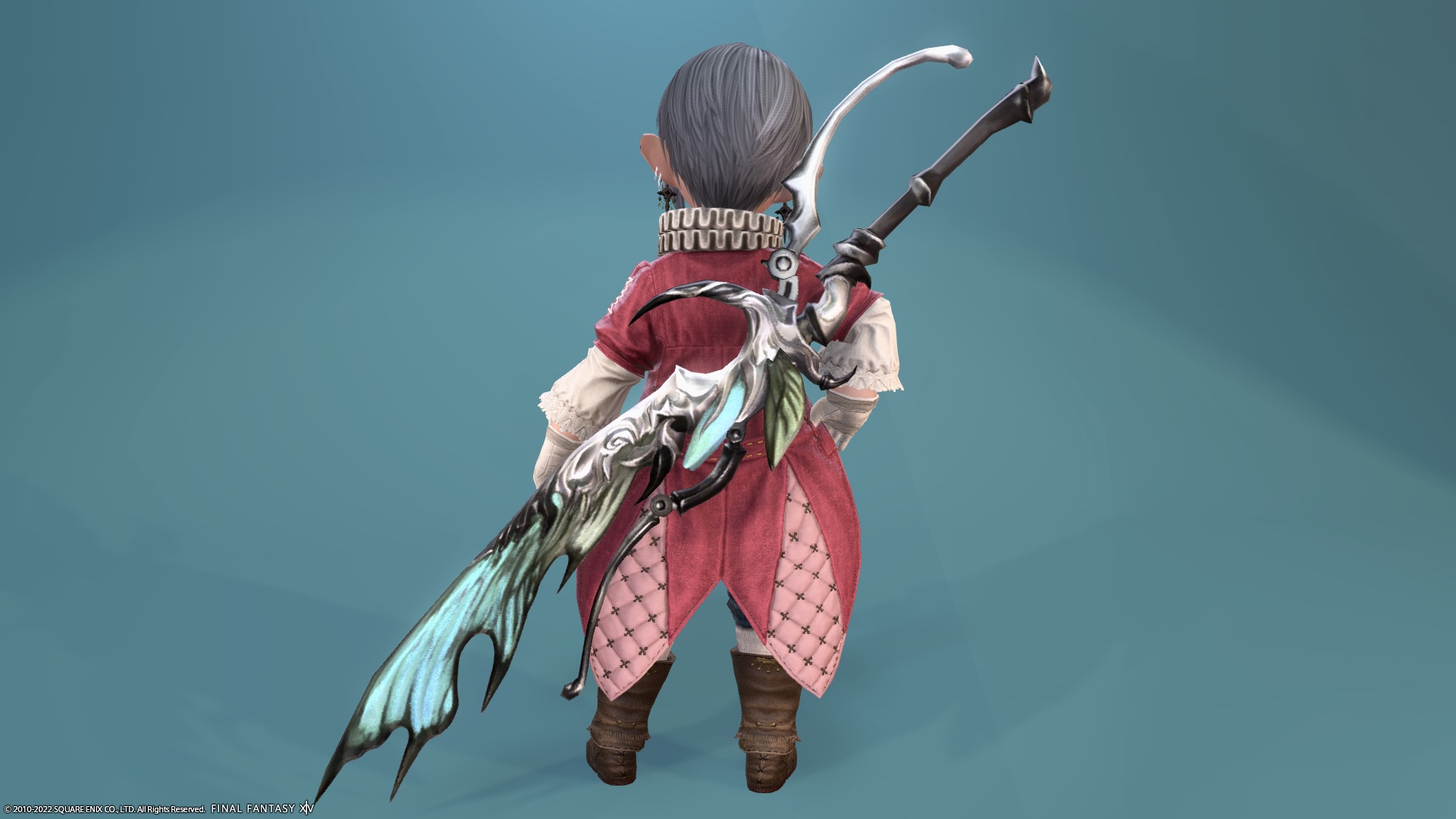 This design is pretty cool.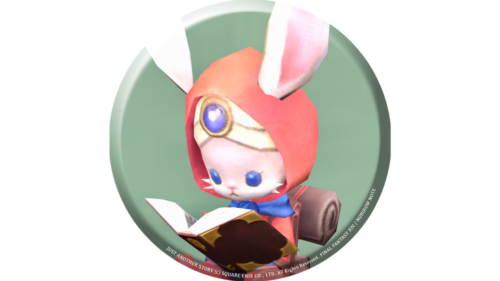 namingway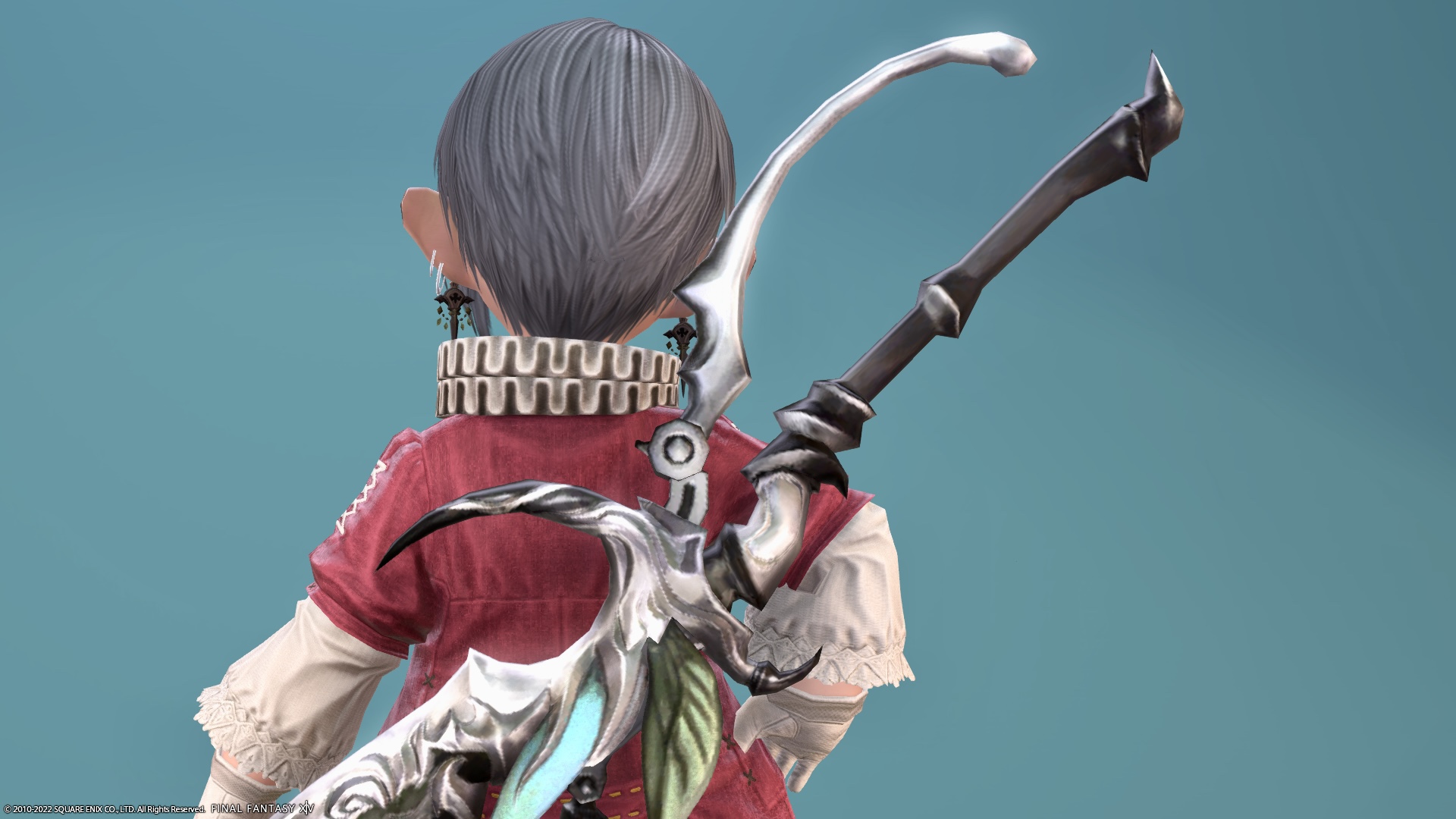 The design of the handle is a bit like a gunblade, and it is reminiscent of a gun, and the blade is a fairy feather.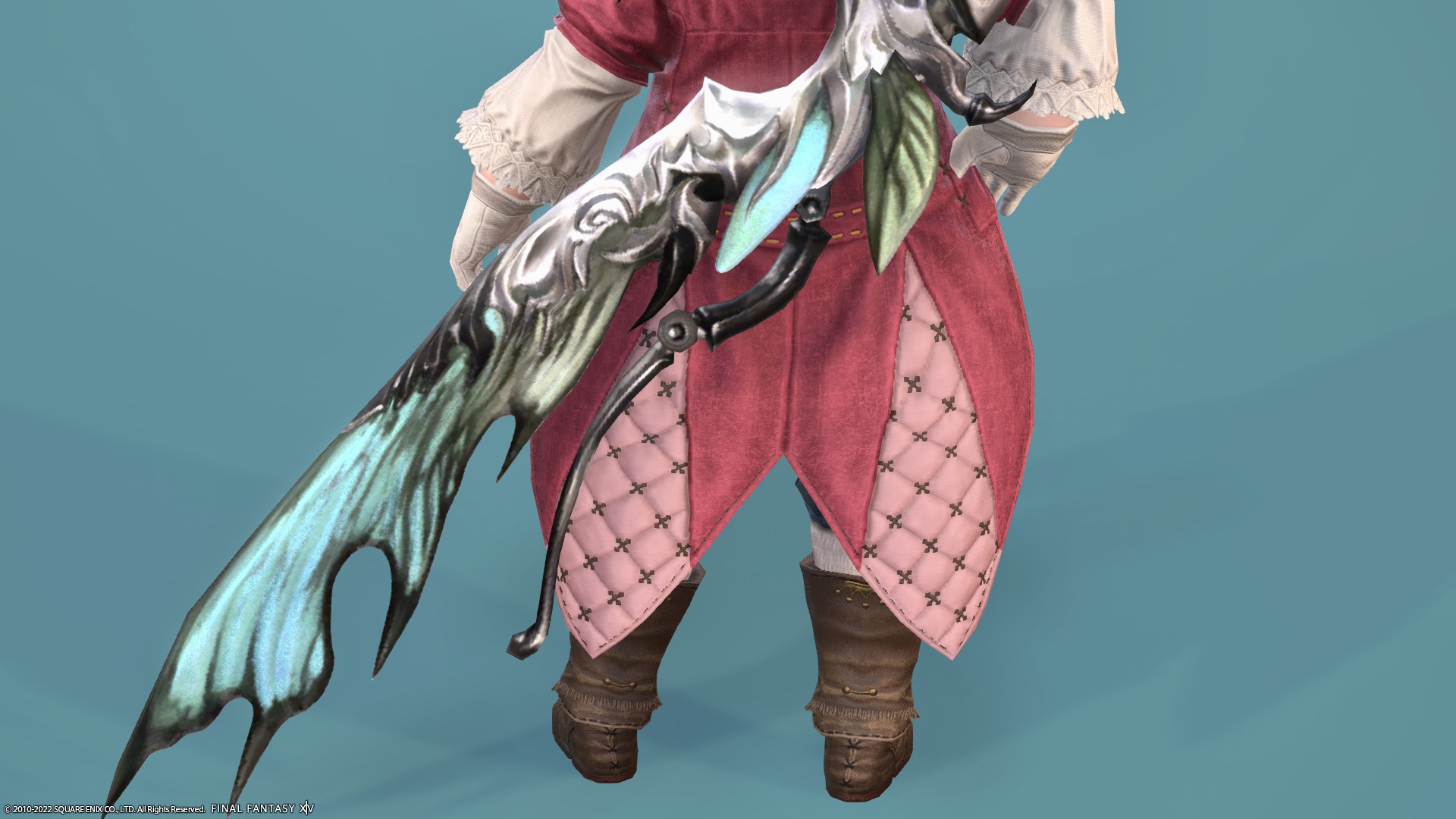 And when you set it up, it lights up!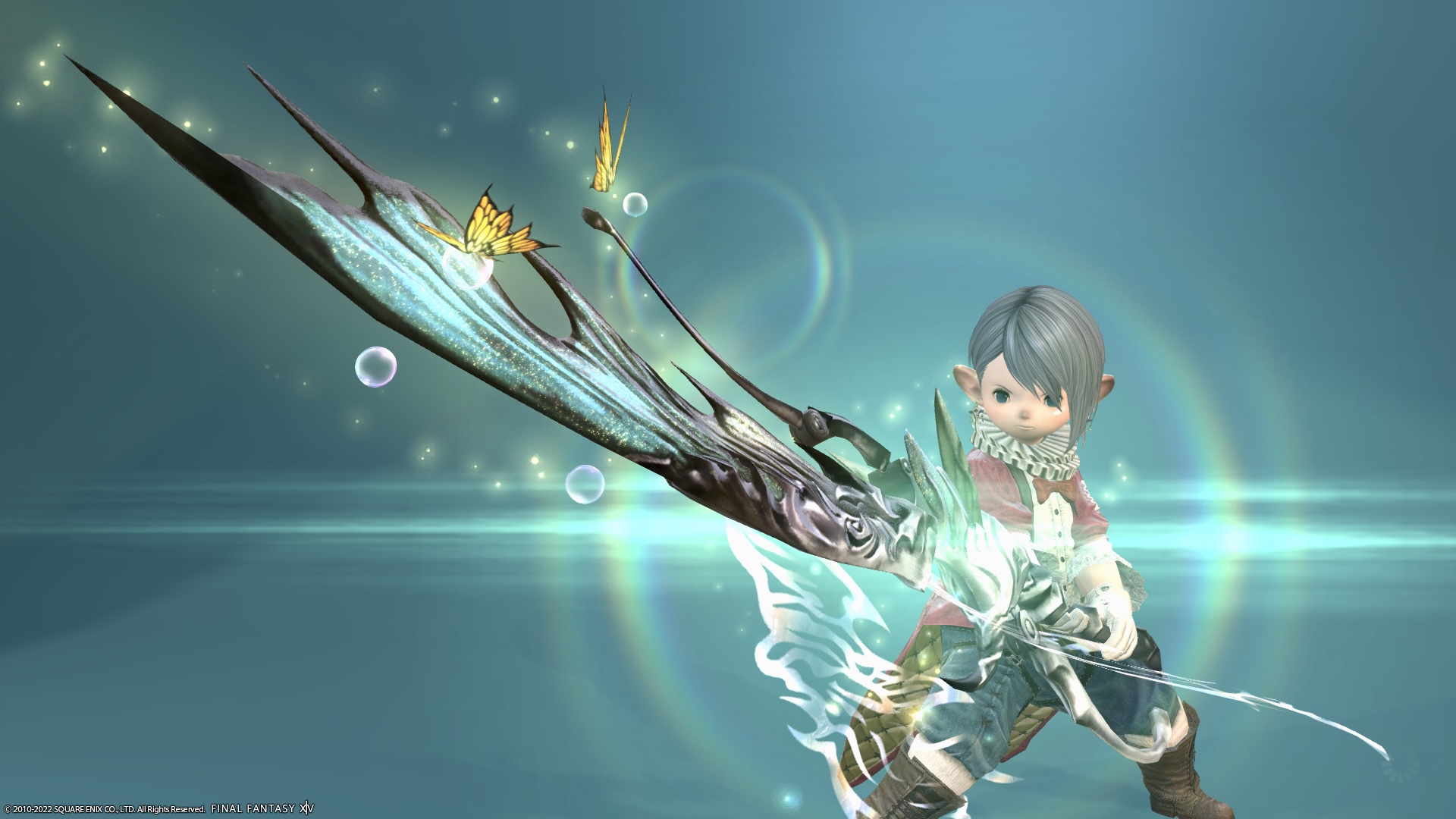 In addition, large feathers of light are projected on both sides of the blade.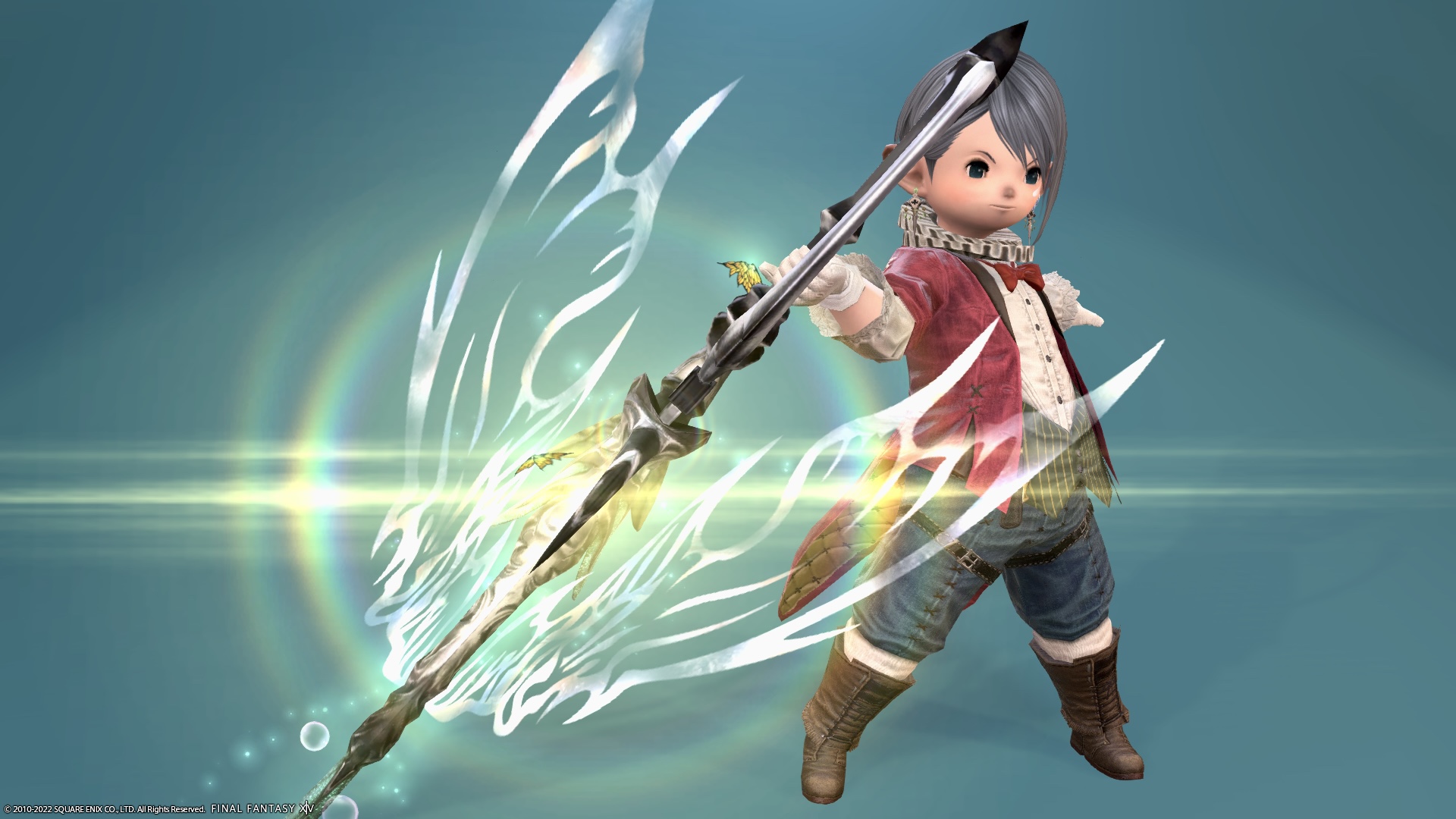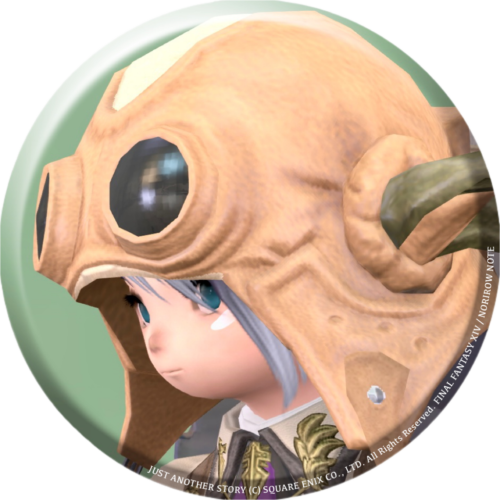 norirow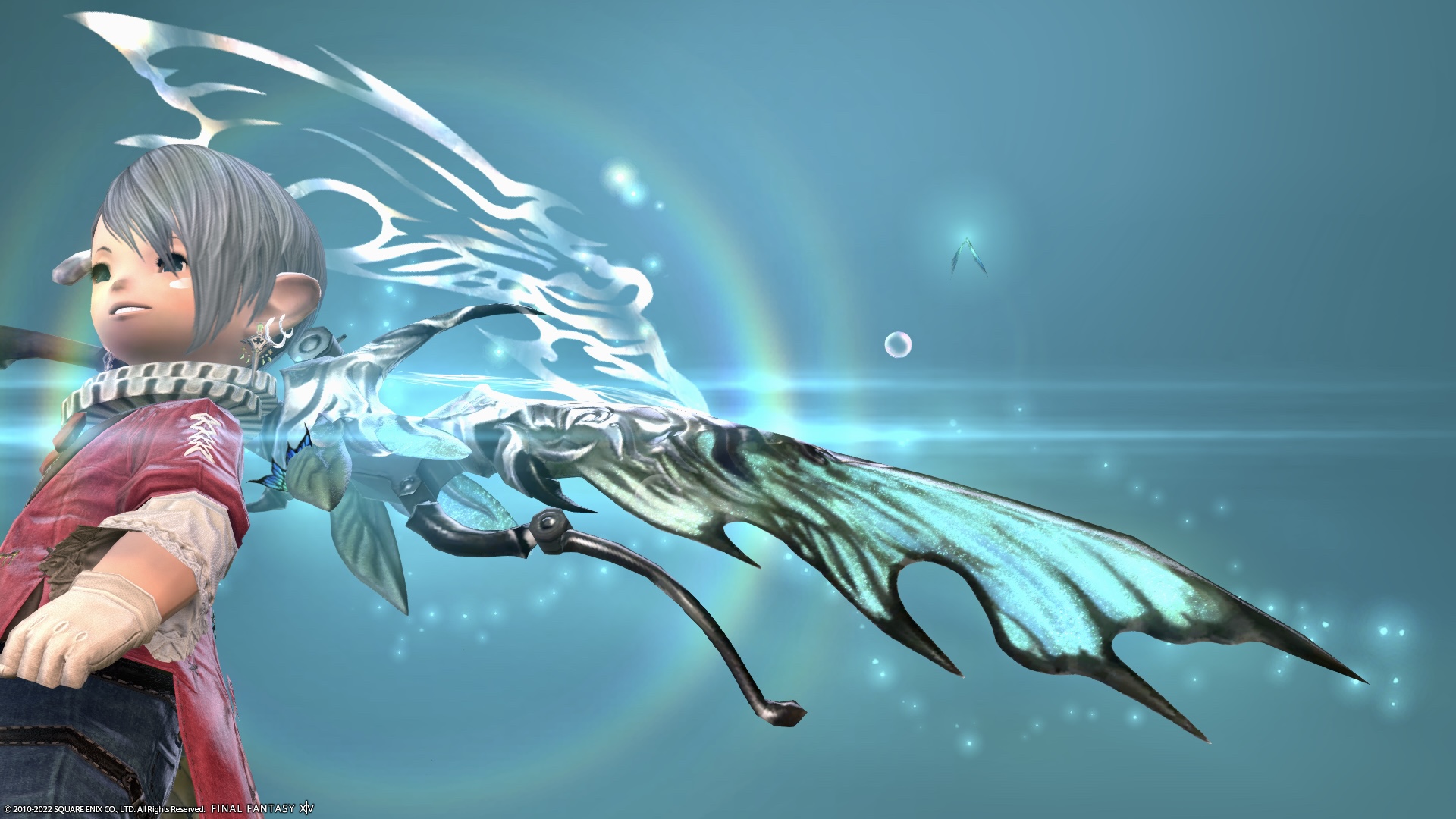 Furthermore, every time you hold it, it will light up in three colors at random.
3 color glow pattern
Three colors of butterflies dance according to the color of the light.
Purple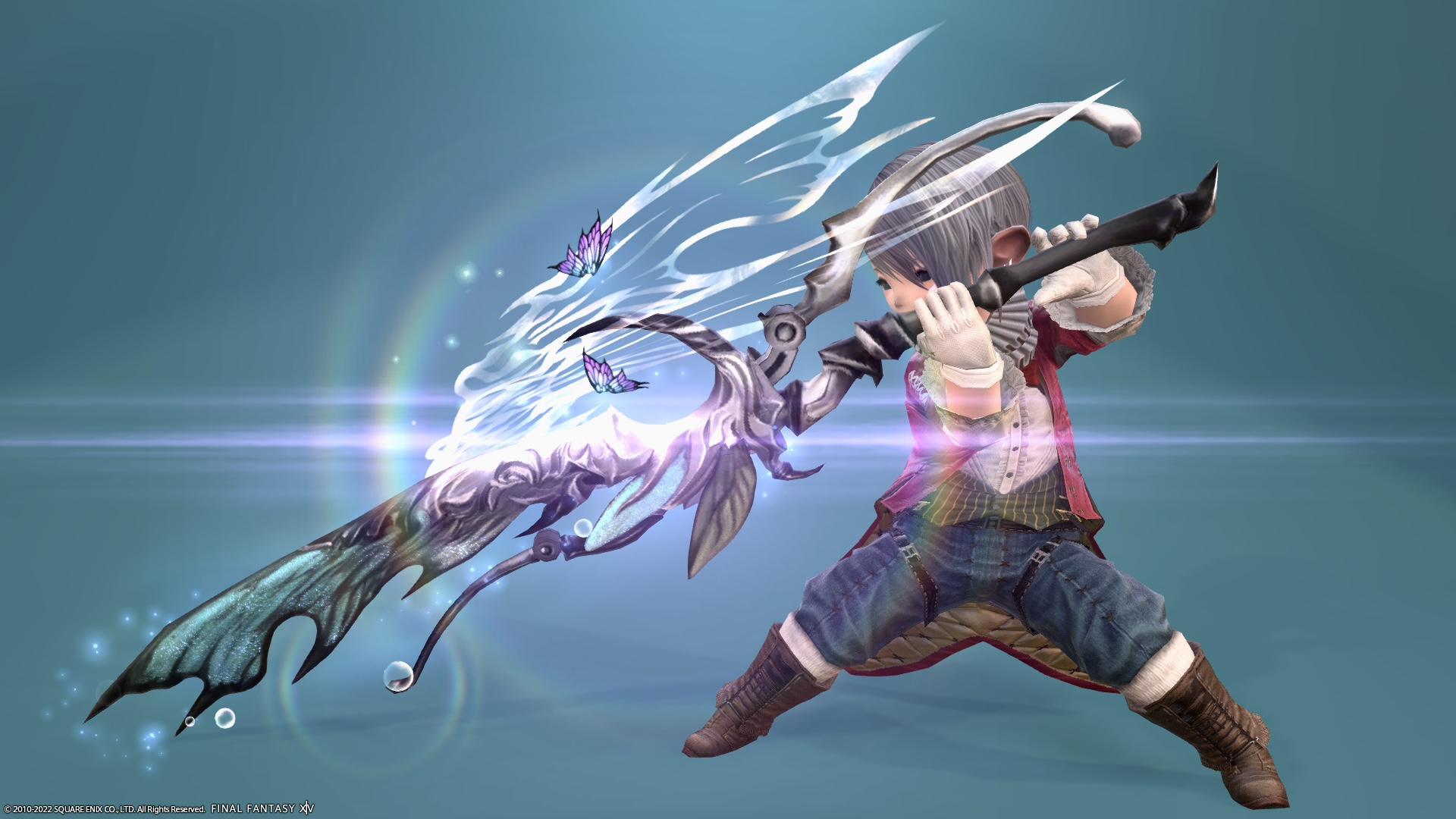 Blue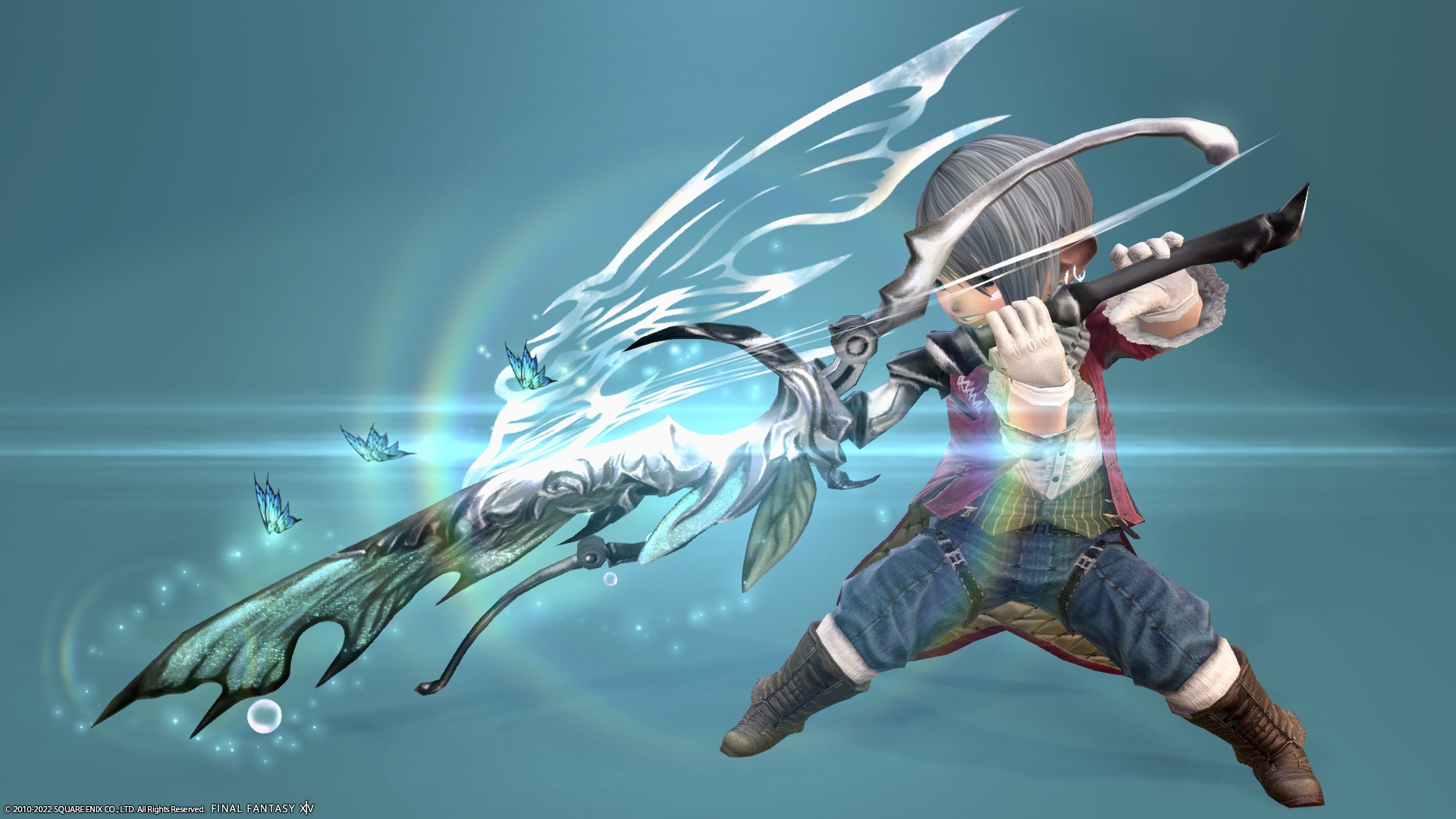 Yellow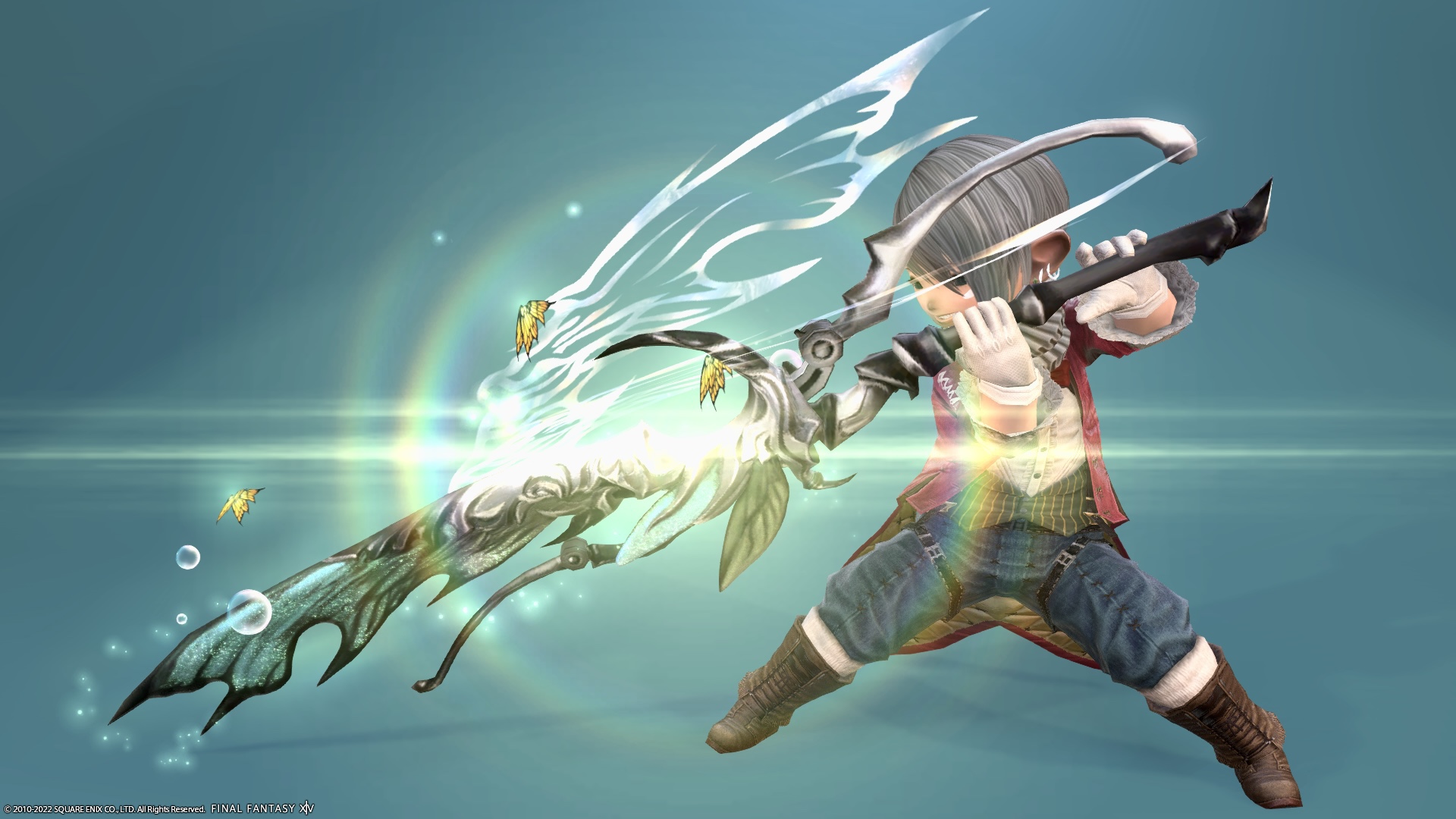 And soap bubbles are flying around the sword.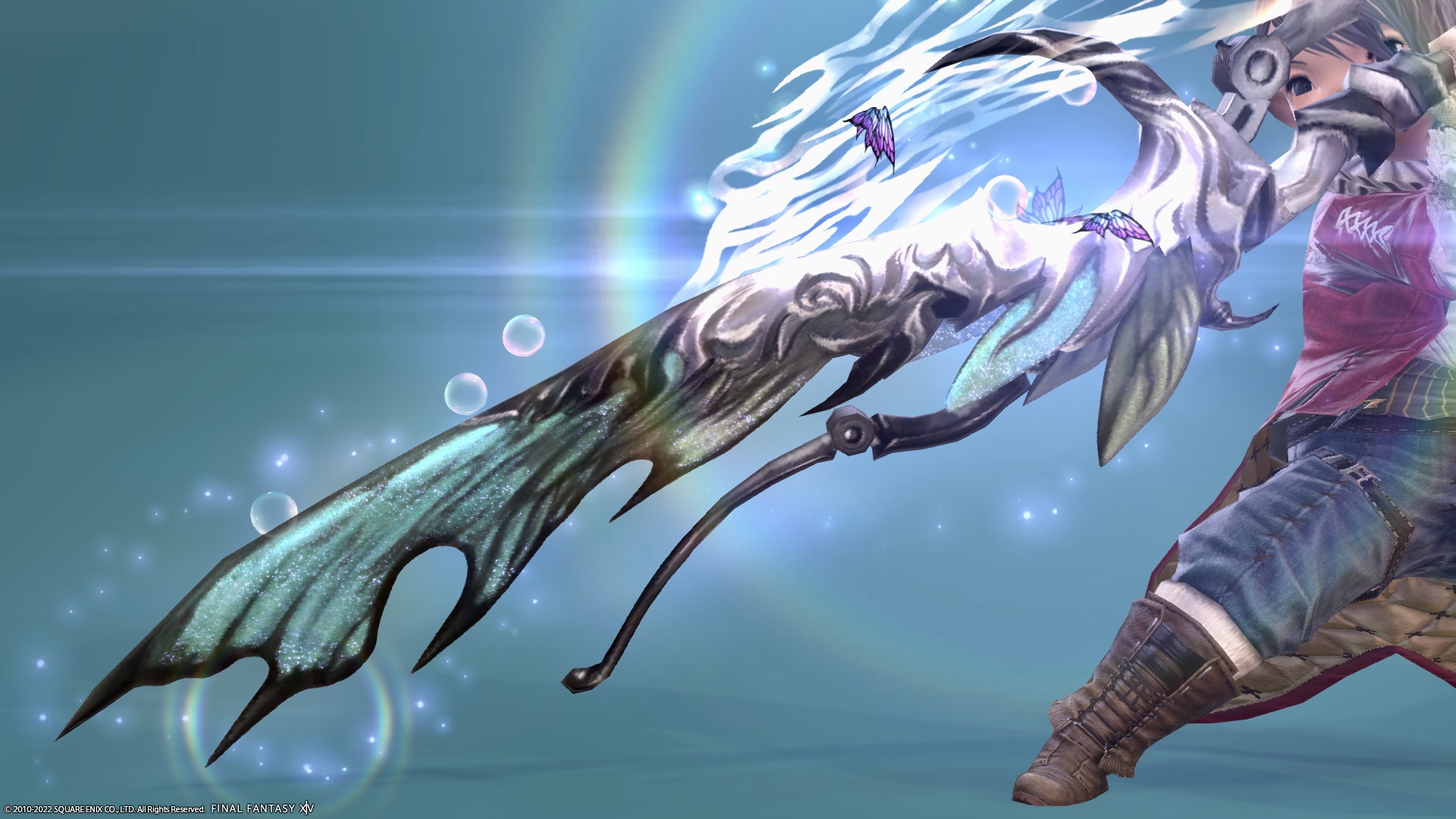 So when you swing your sword around, bubbles dance and it's so beautiful!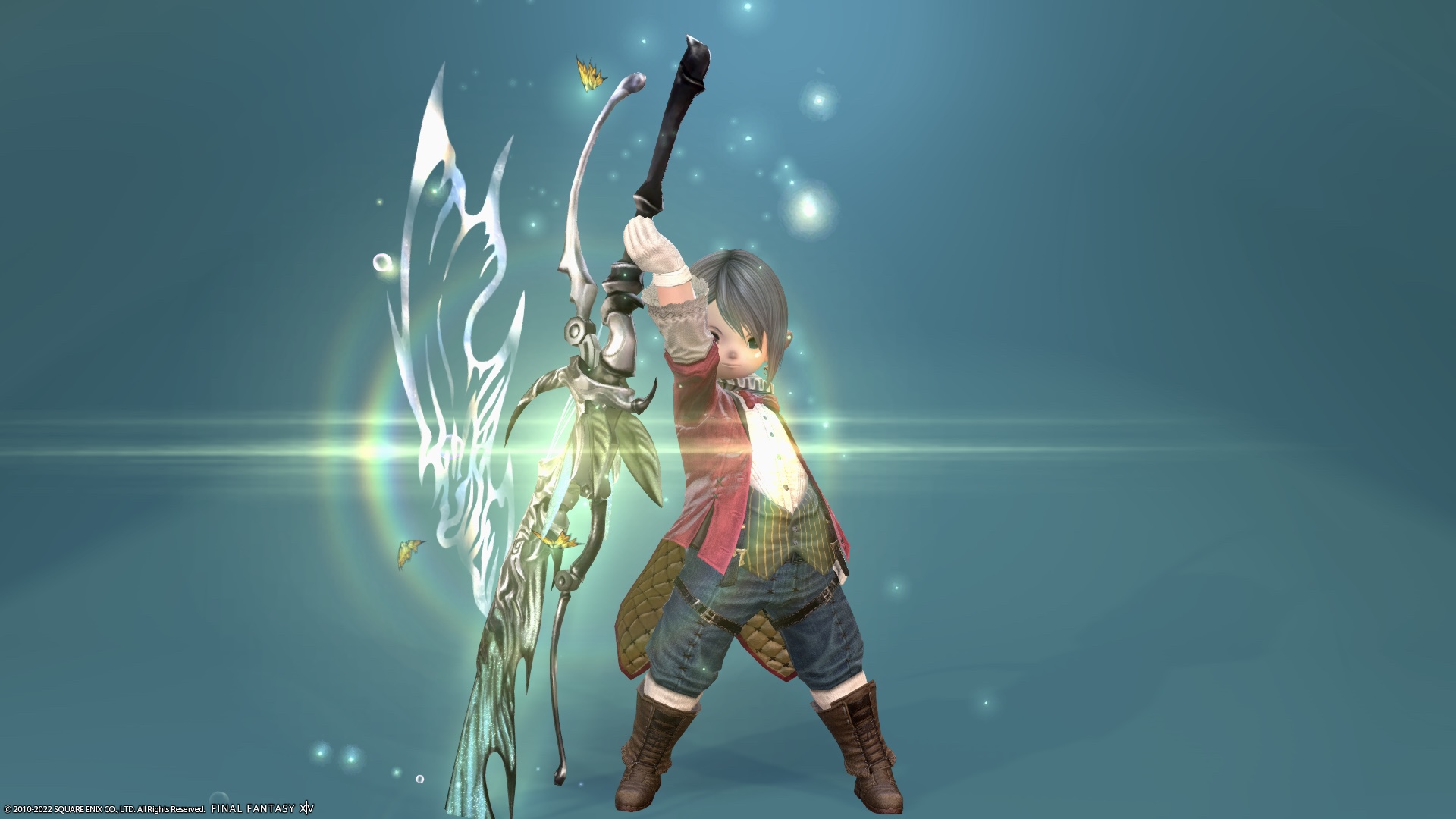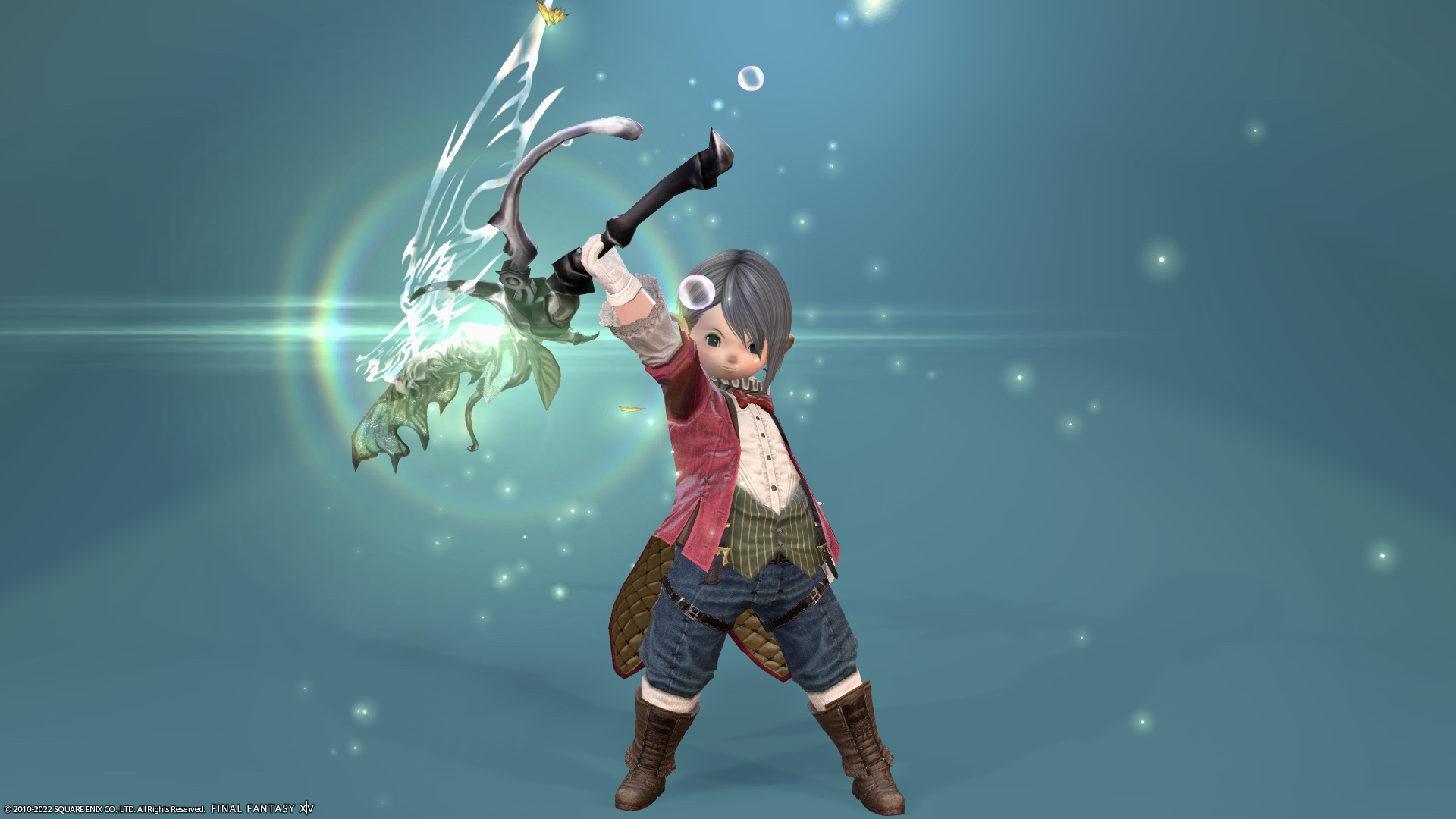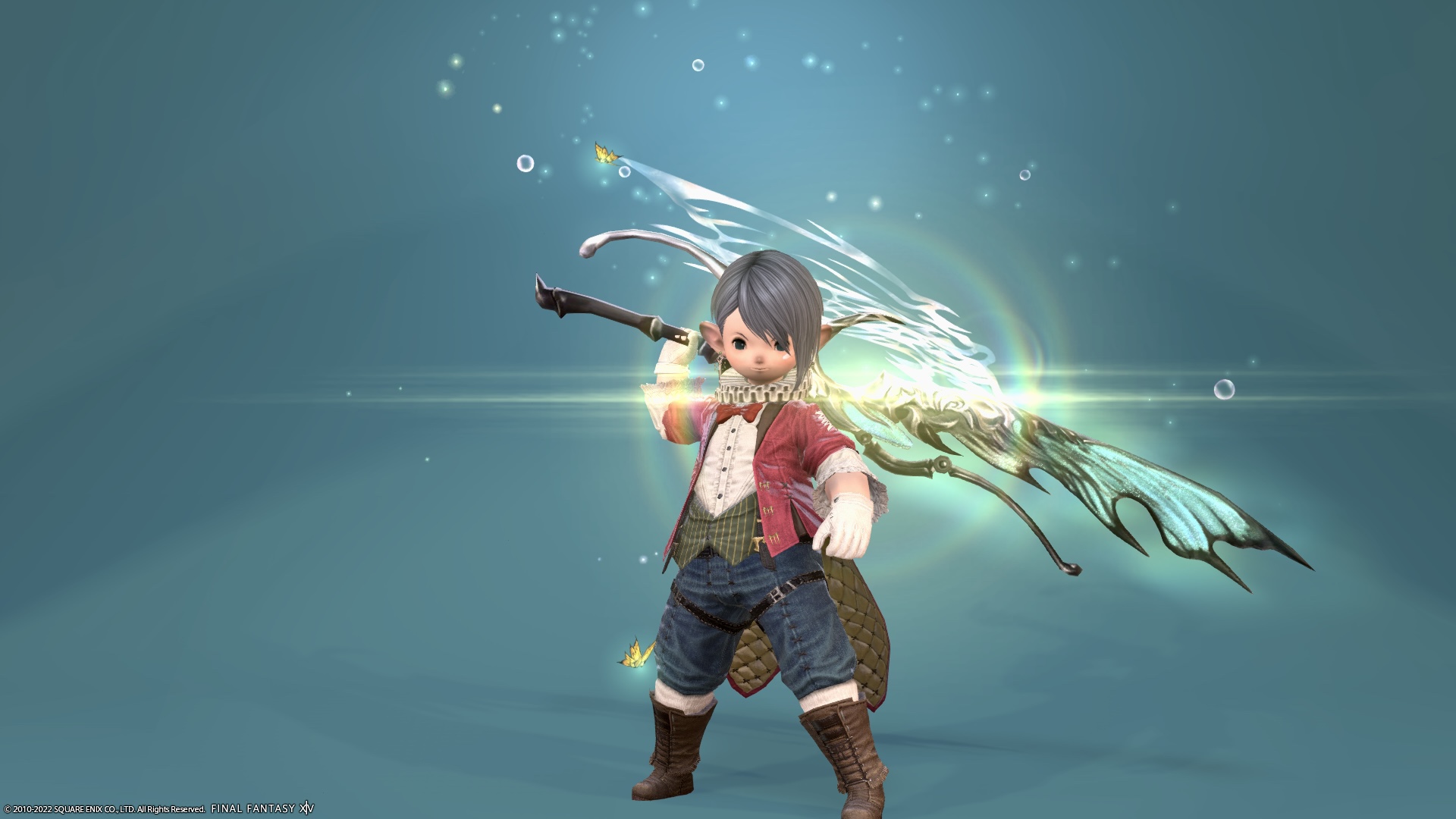 The large rainbow ring covering the sword is also cute.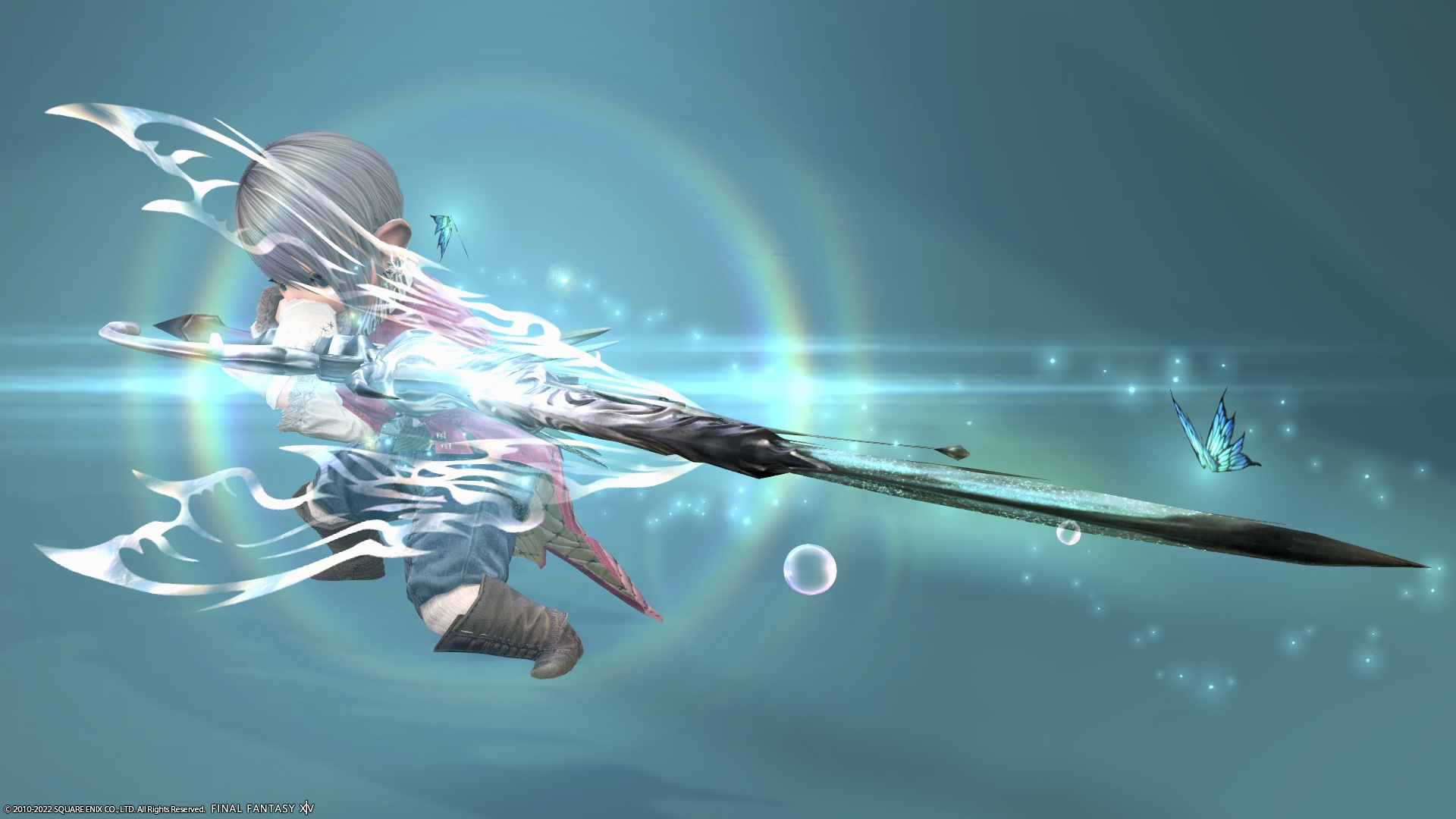 If you look closely, the feather part of the blade shines like a lame.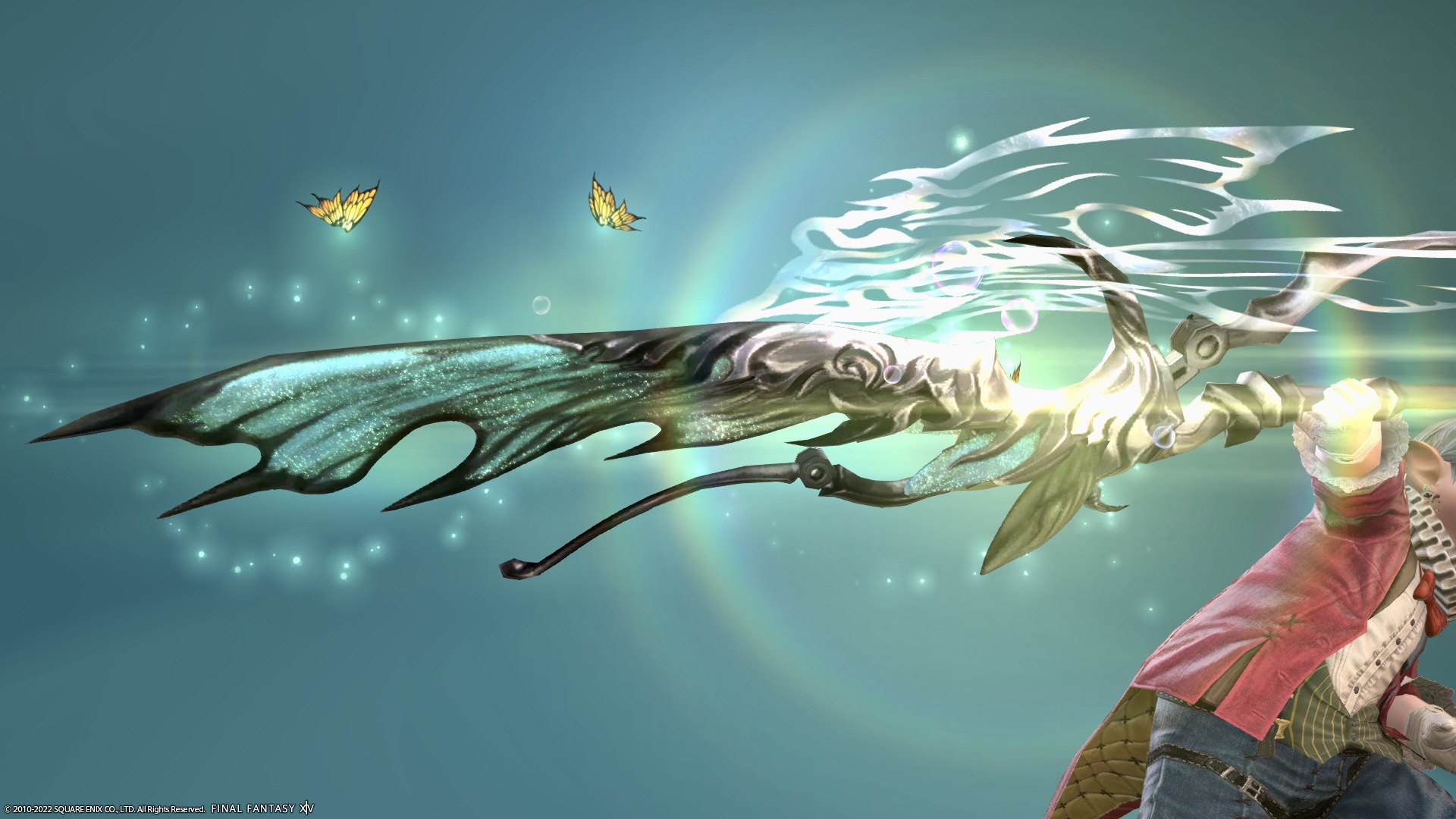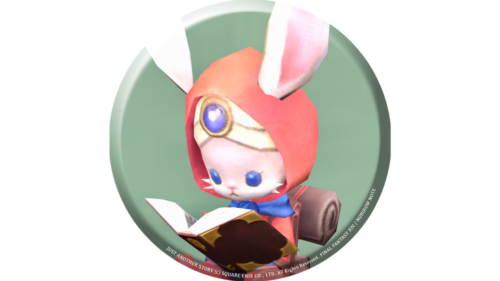 namingway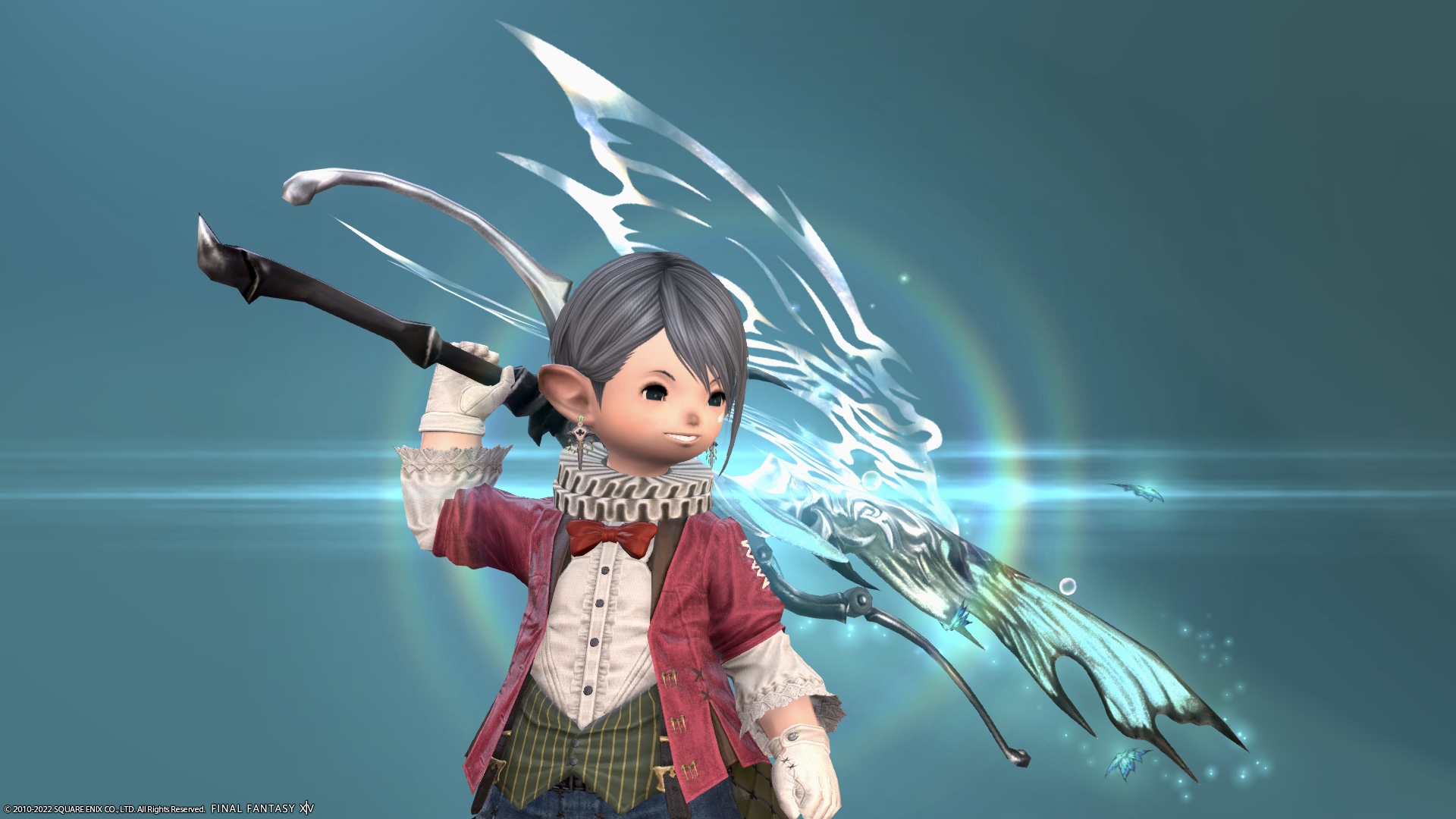 In addition, this "The Fae's Crown Guillotine" can be purchased on the market board as it is a crafted weapon.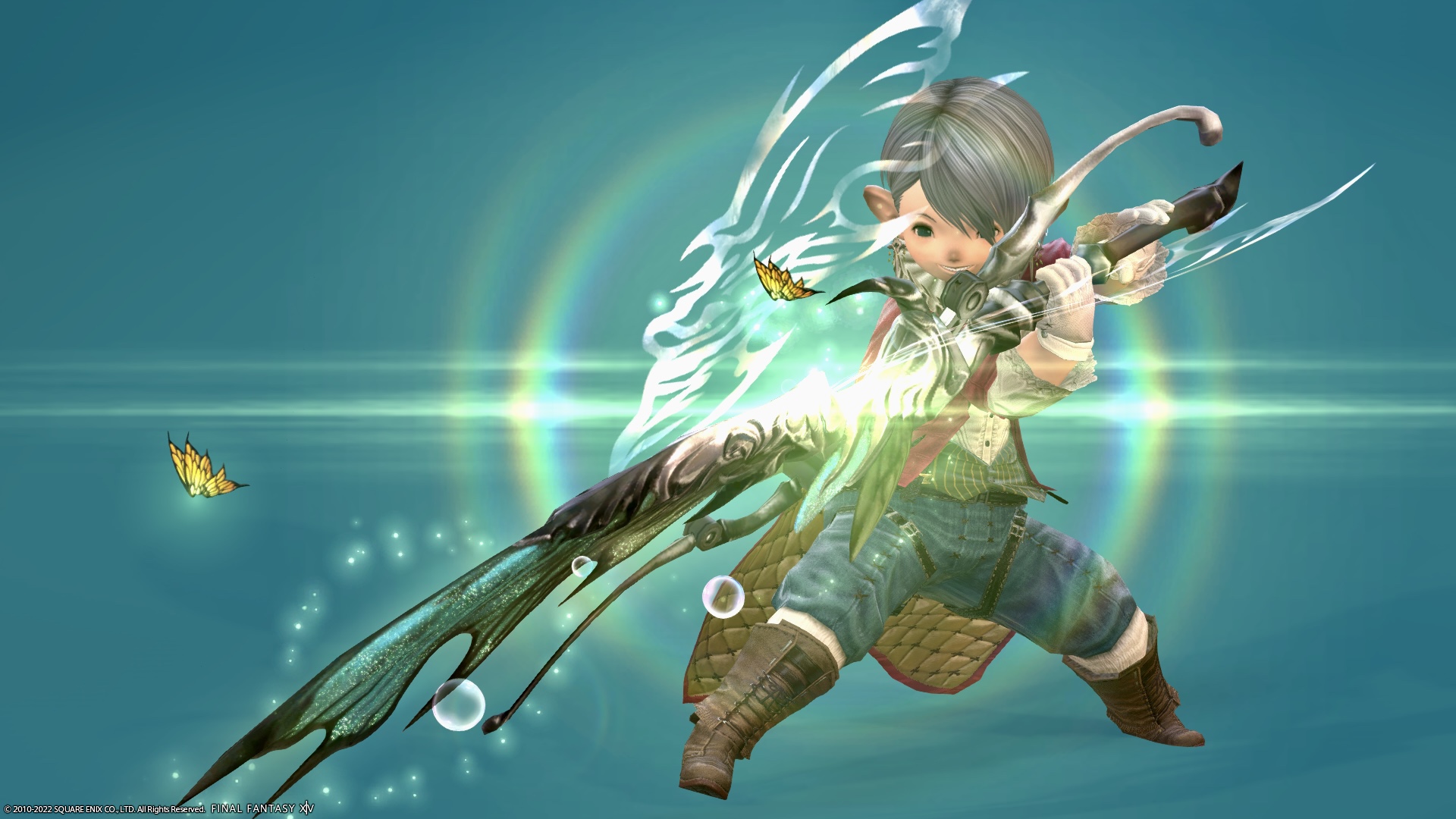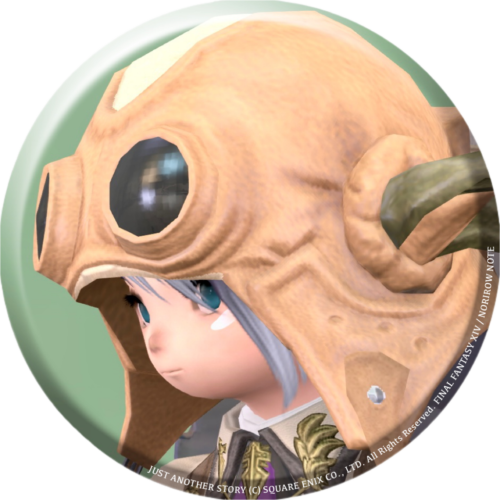 norirow
I really liked the original design, so I had high hopes for what kind of effect it would have, but the lighting was even better than I expected.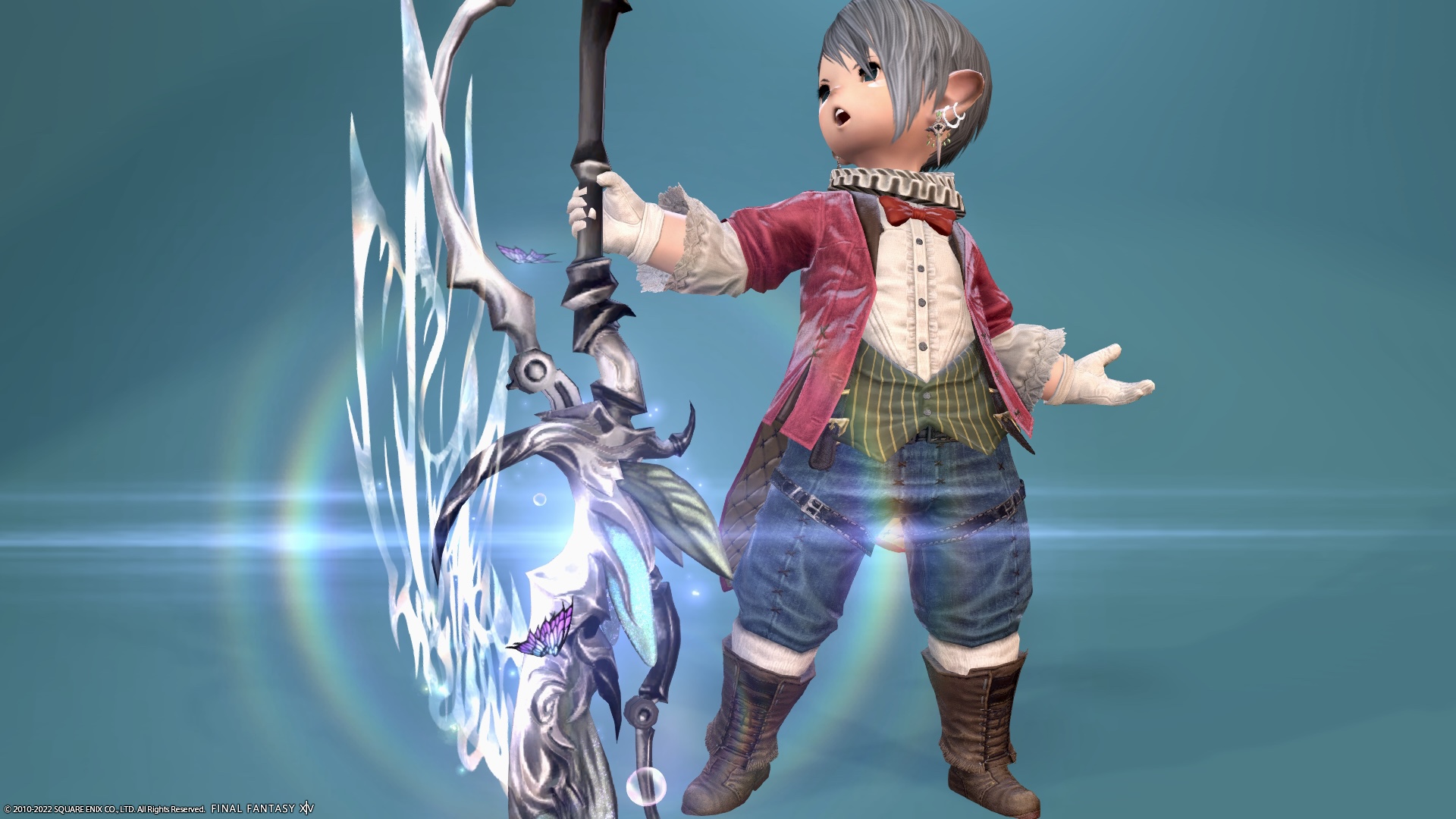 This might be the best treasure series ever.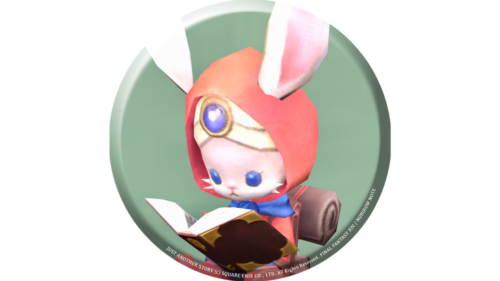 namingway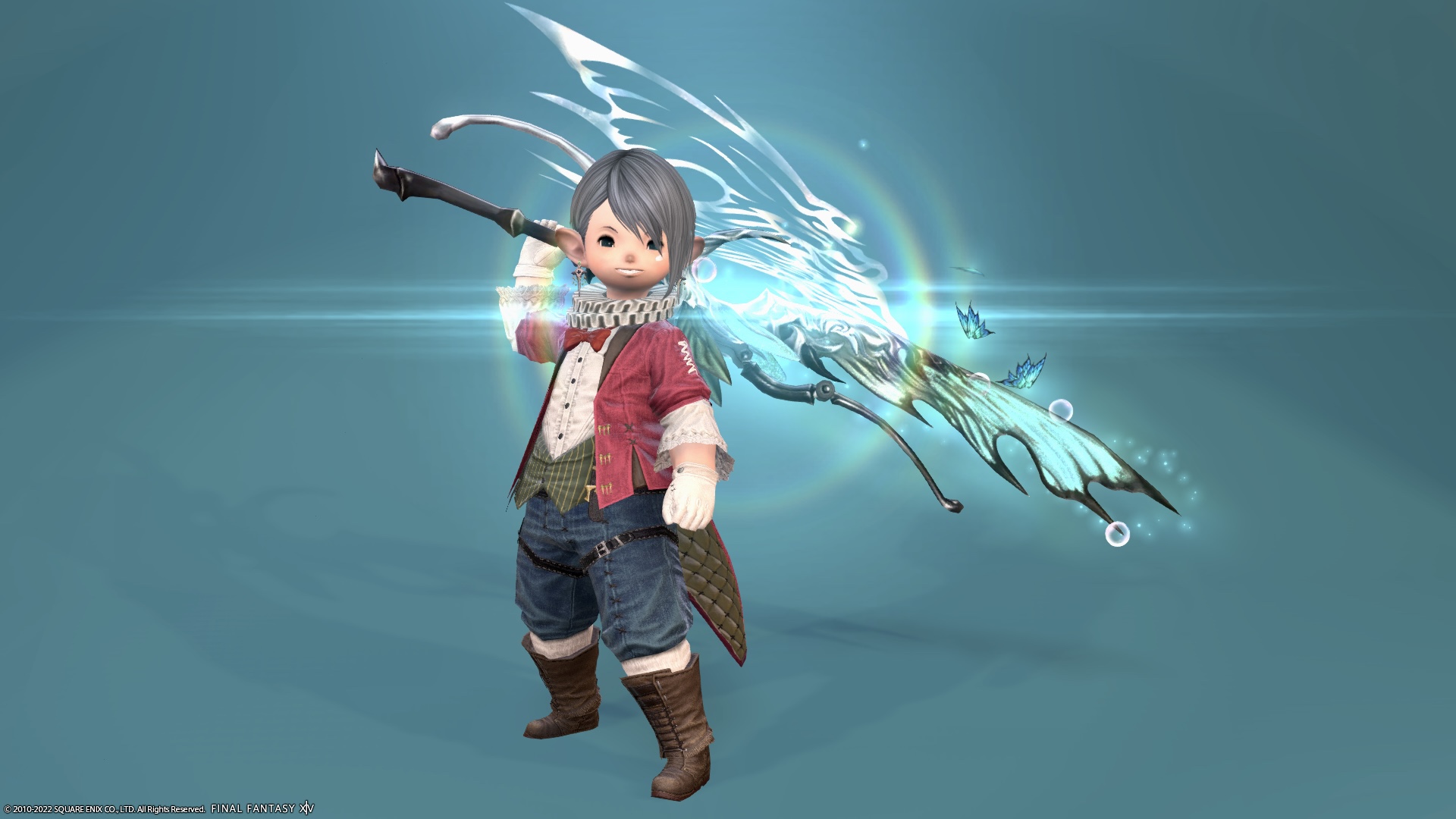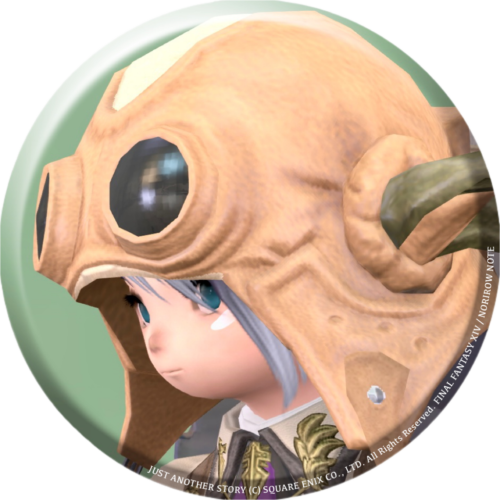 norirow
Yeah, thanks to whoever designed this!
Video recording
I recorded the effect of shining in three colors in the video!
So, it was the record of Titania's shining dark knight sword "The Fae's Crown Guillotine".
Related record
Various glowing Titania weapons