This is a record of the warrior's AF4 (Lv80) weapon "Chango".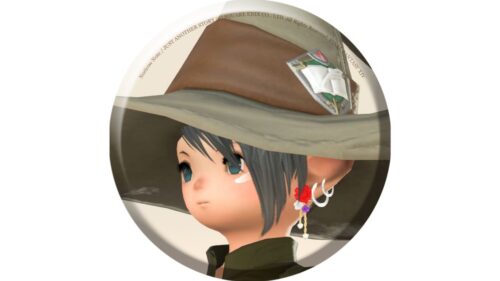 norirow
It's a rugged and cool axe!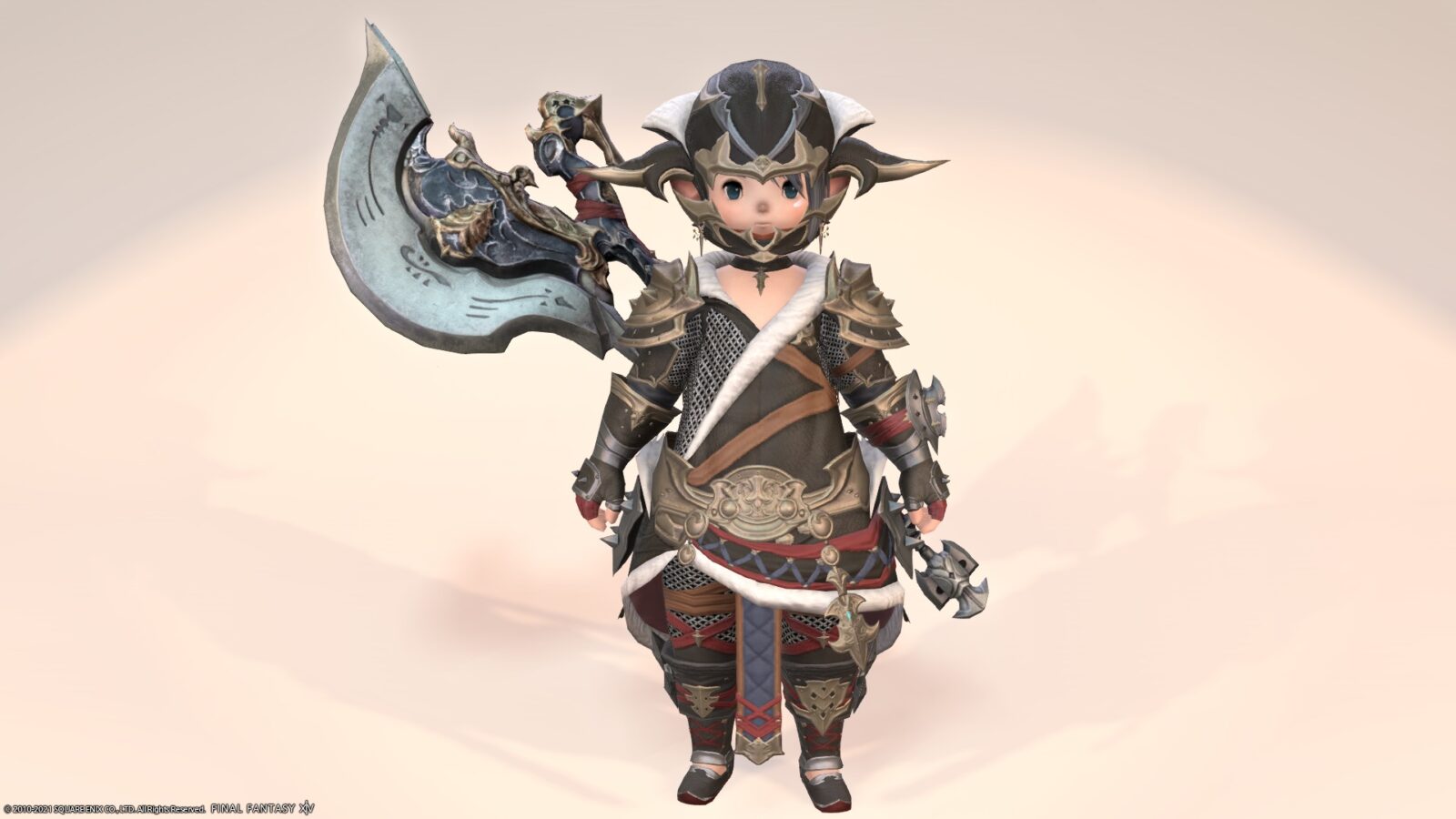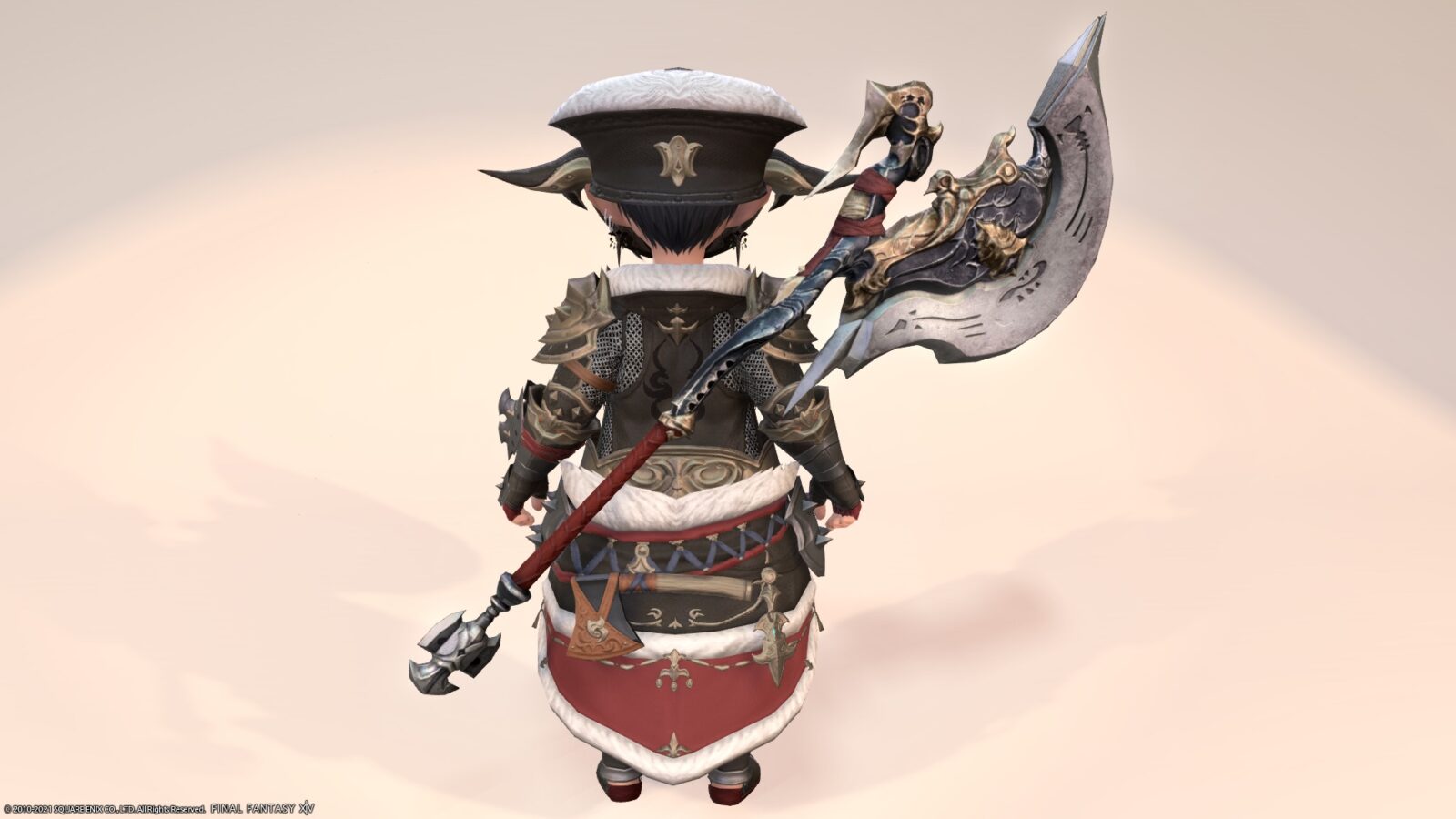 However, I am worried that the base of the blade is okay in terms of strength.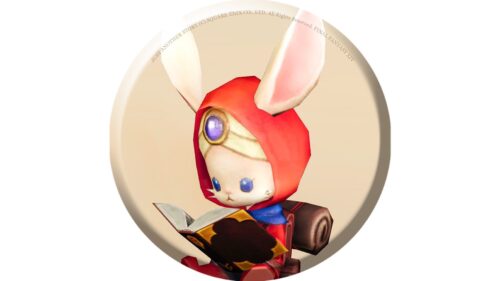 namingway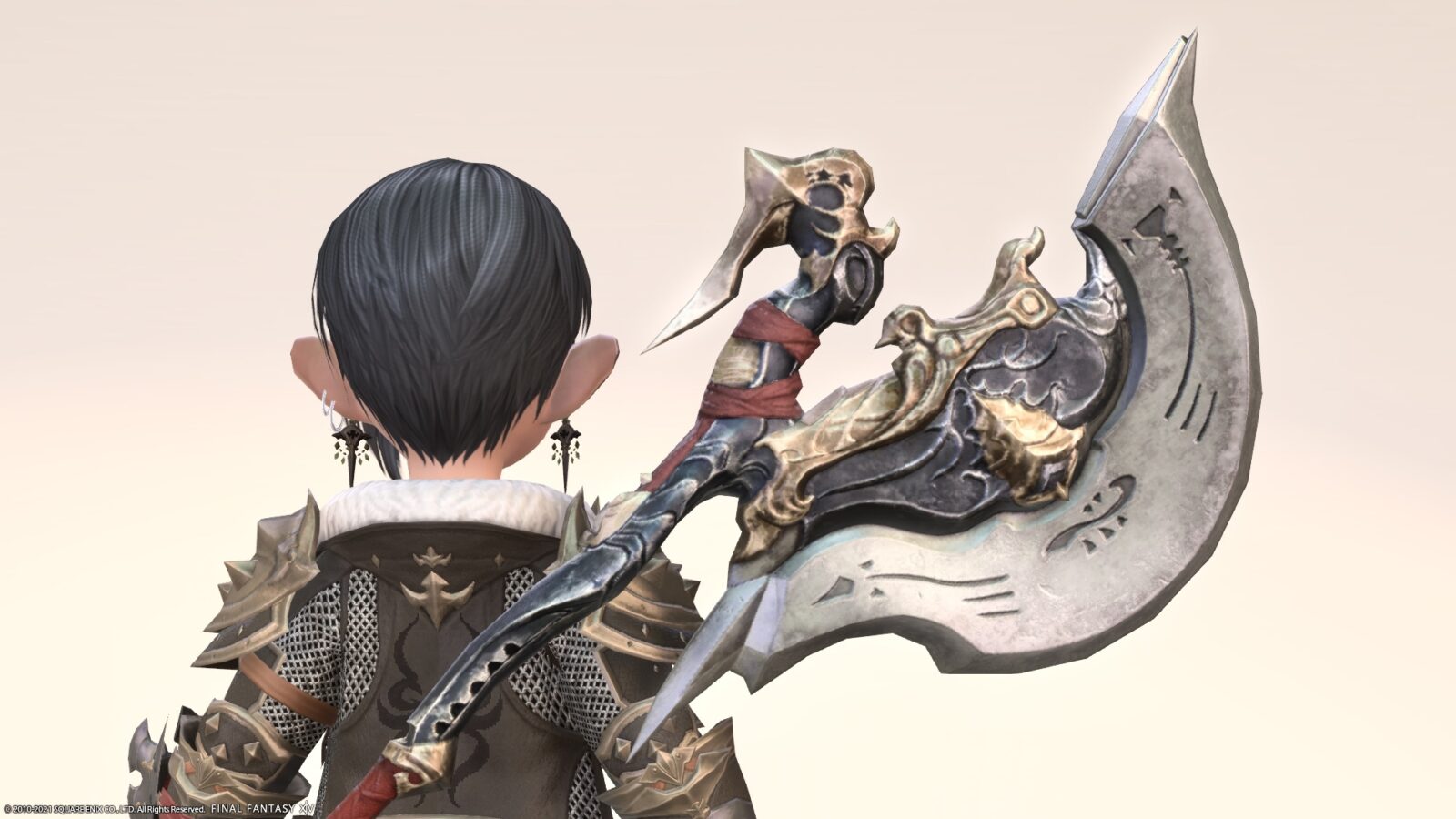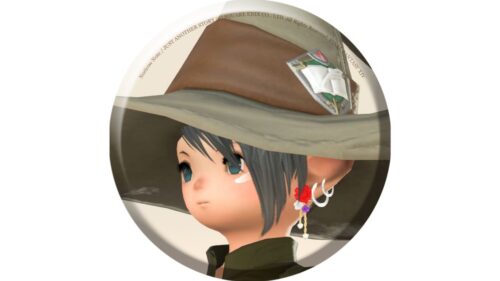 norirow
al right! Because it is protected by the power of ether! (perhaps)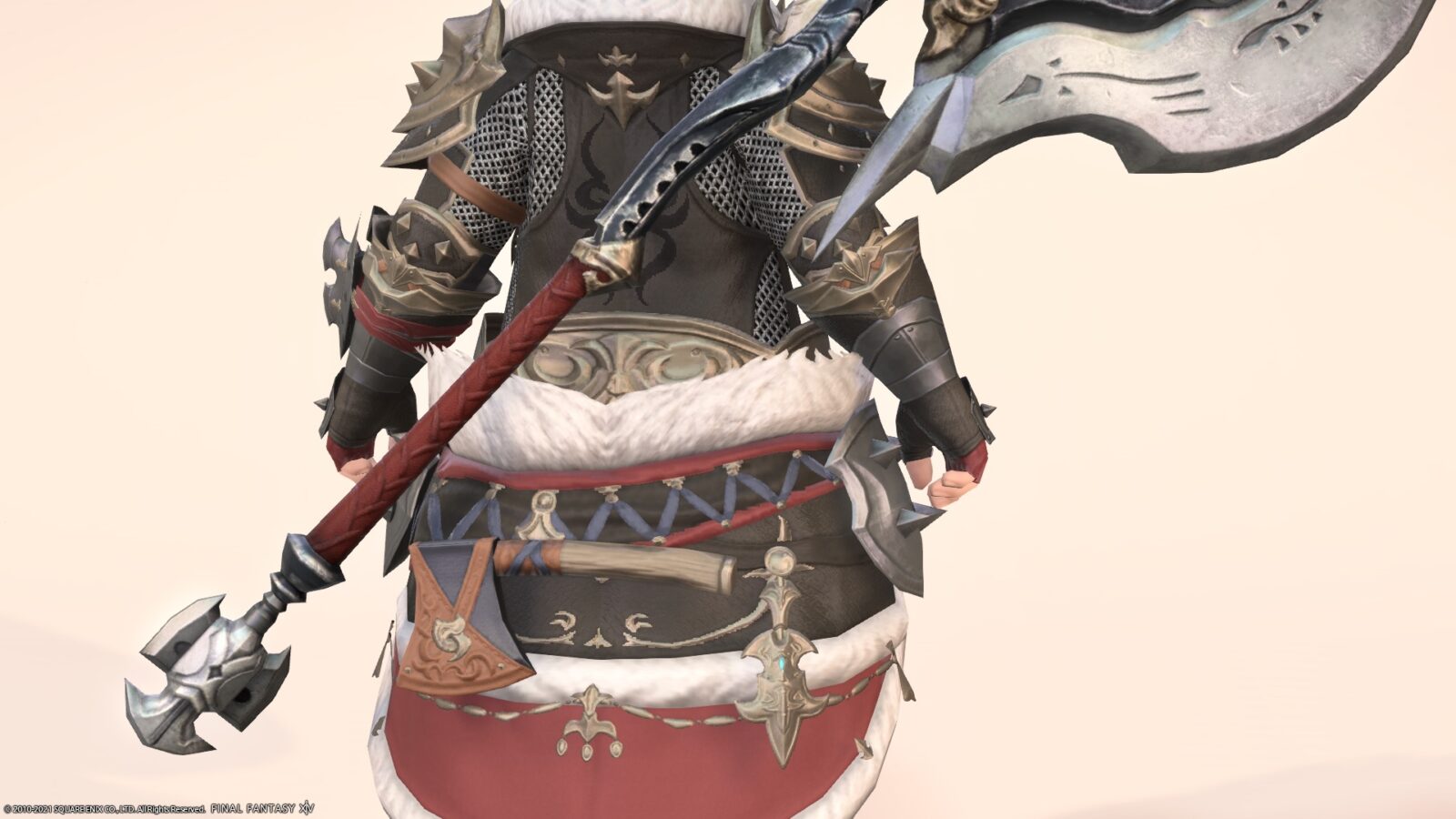 A nomadic axe perfect for AF4 costumes, with a large single-edged design.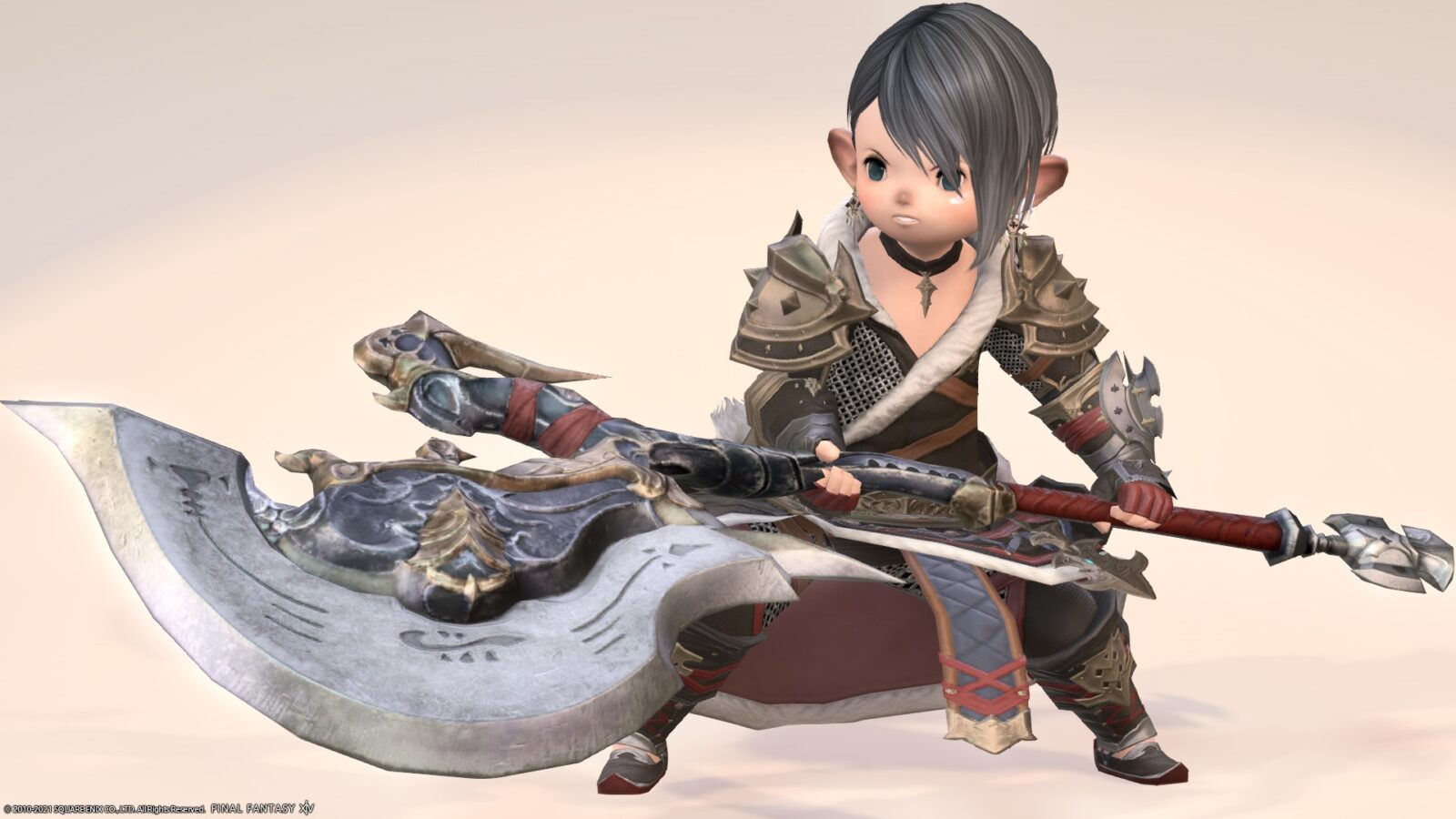 Is the material some kind of metal? Or a stone?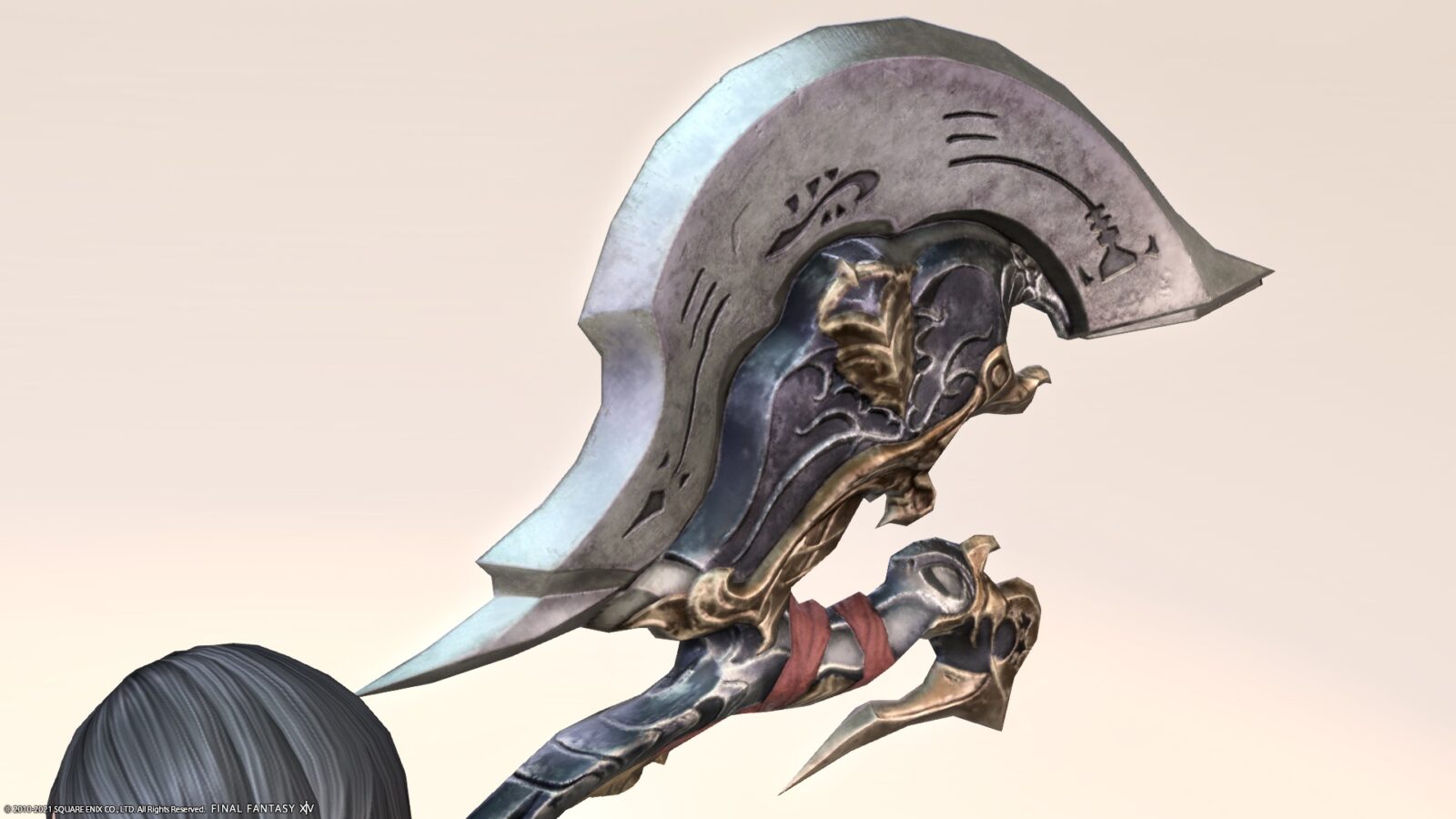 If you look closely, you will find a cute pattern engraved on it.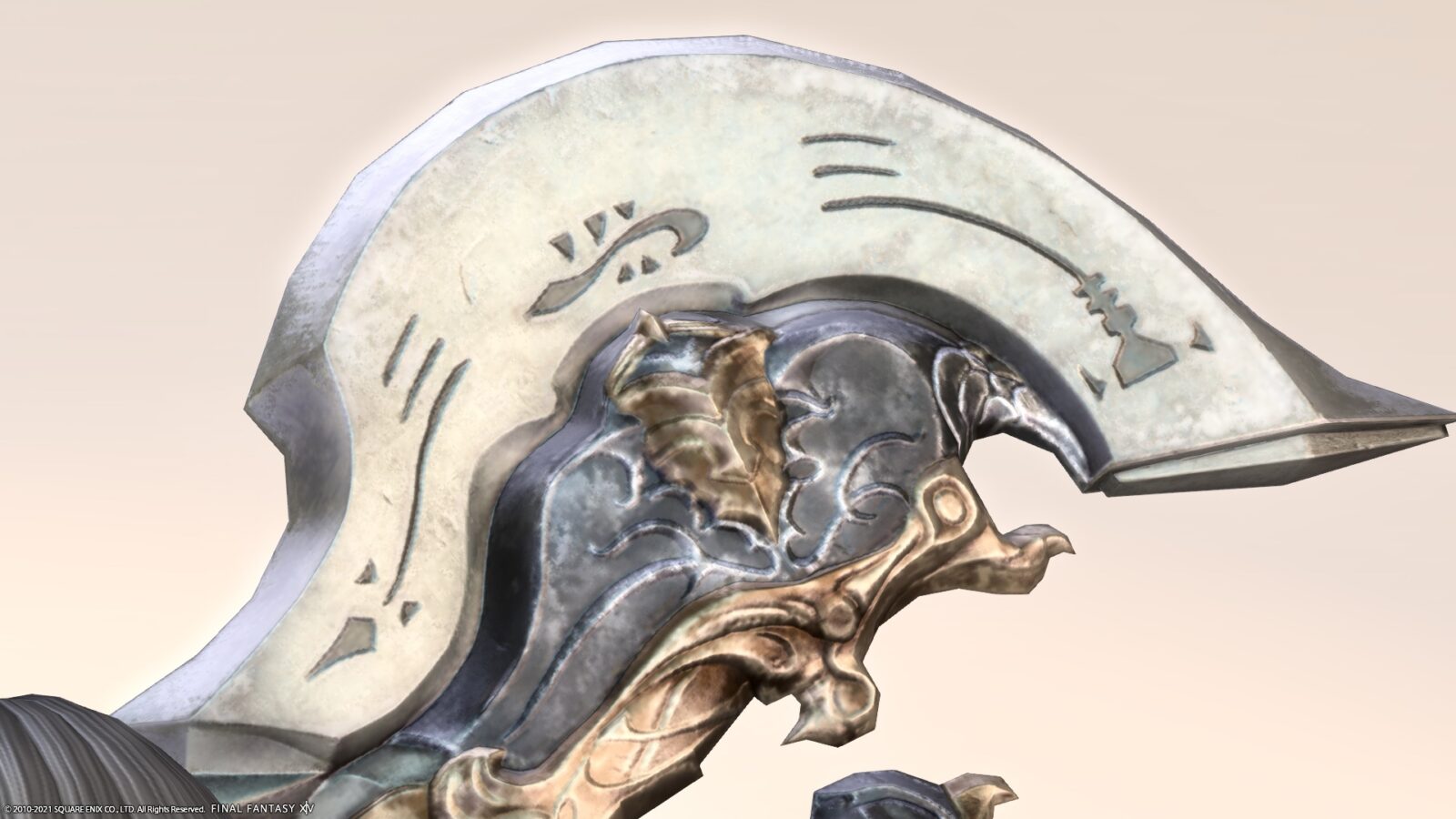 It's thick enough, so it looks pretty strong.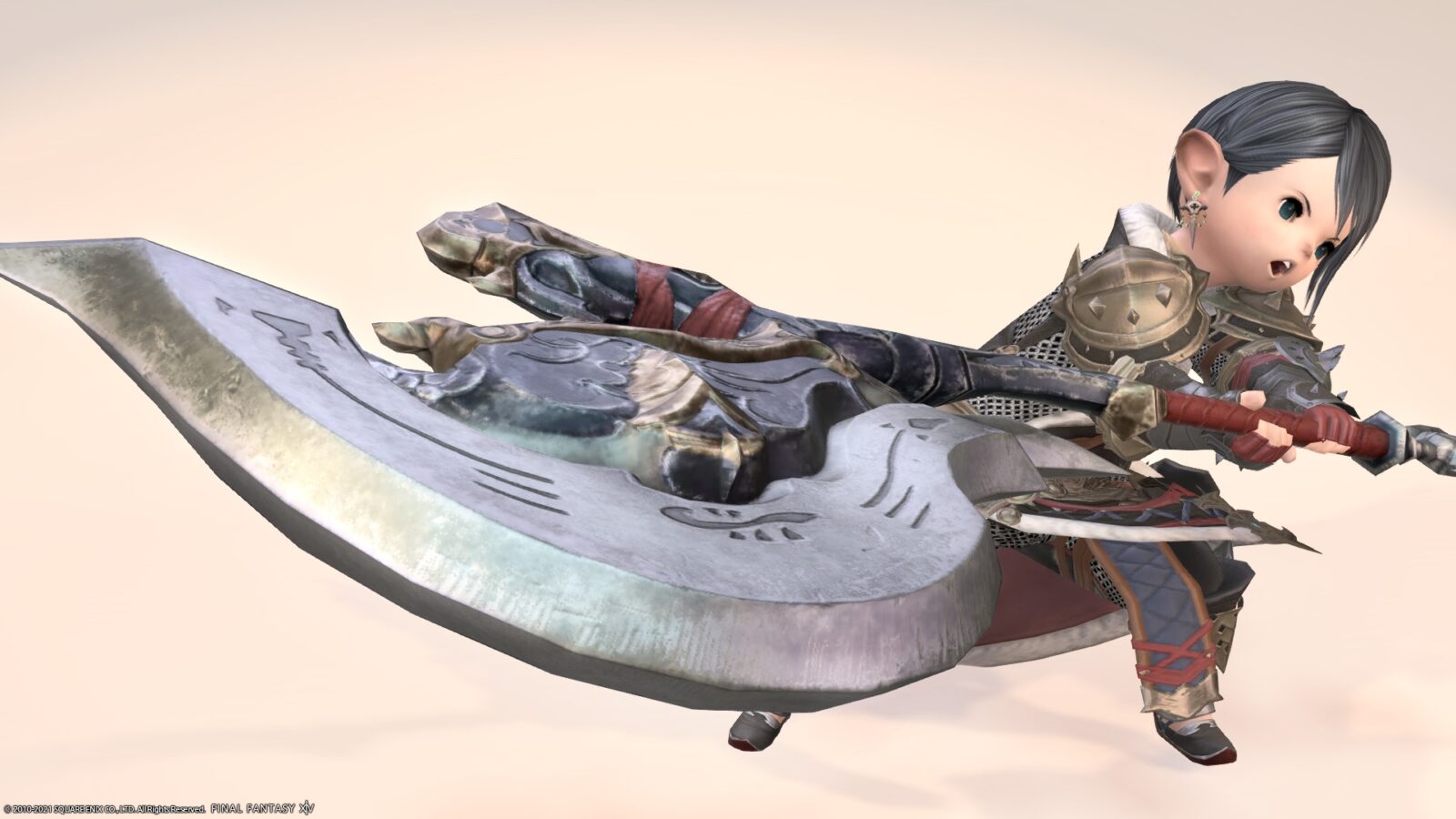 On the other side of the blade is something like a claw. Is it for catching and attacking enemies?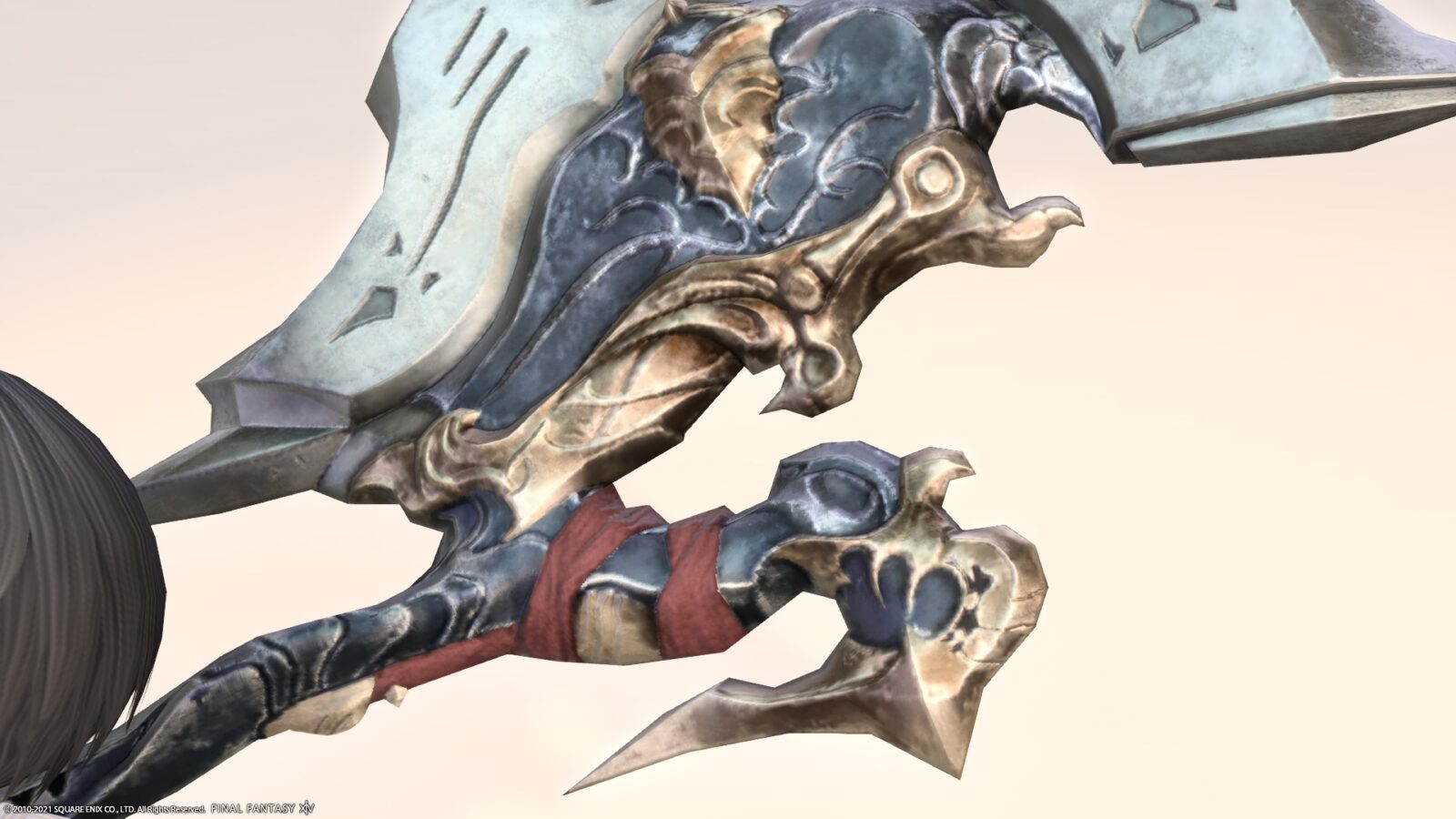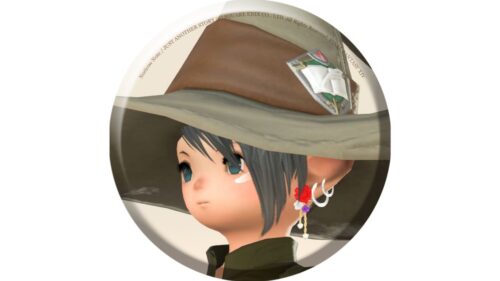 norirow
The red string is tied, which is a nice color and I think it's fashionable.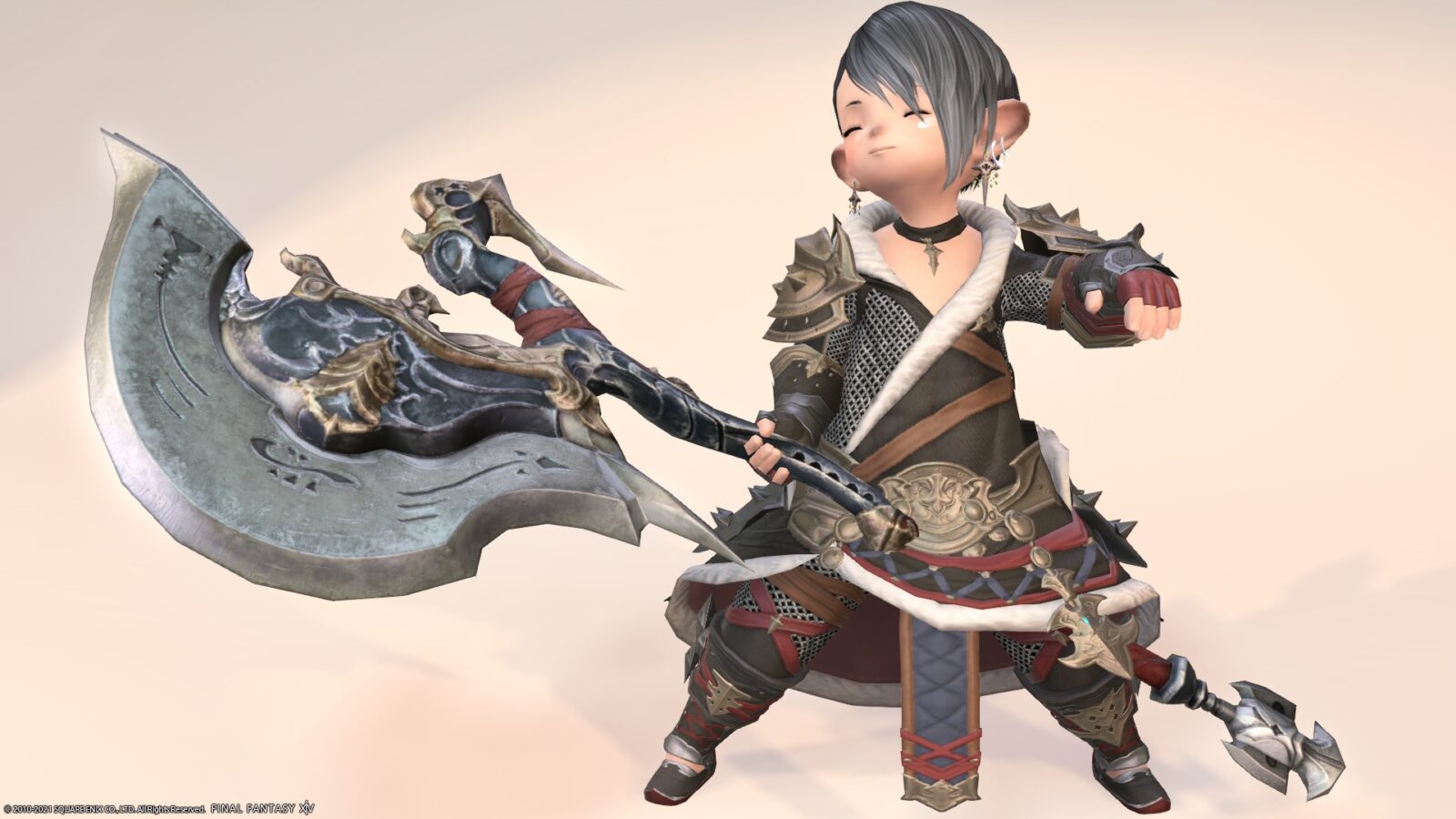 Certainly there is a fashionable feeling that is not just "wild".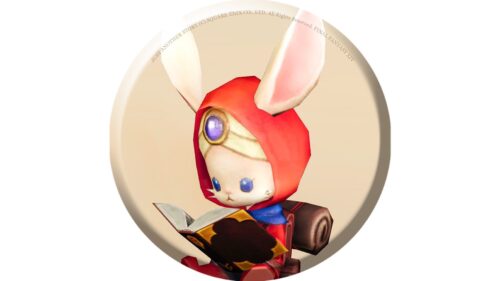 namingway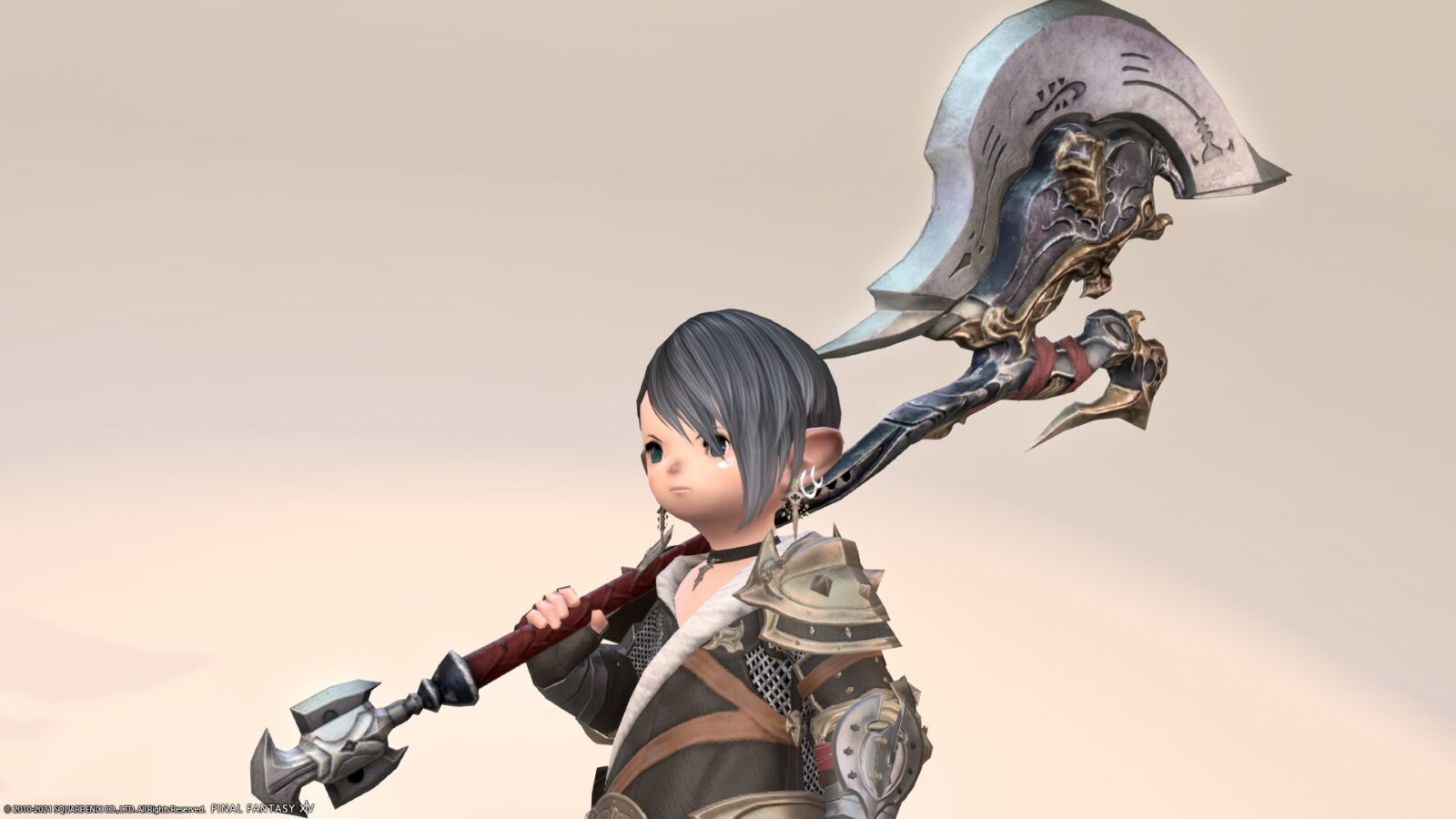 In addition, this "Chango" can be obtained at Tempest's Workbench if you proceed with the story of Shadowbringers.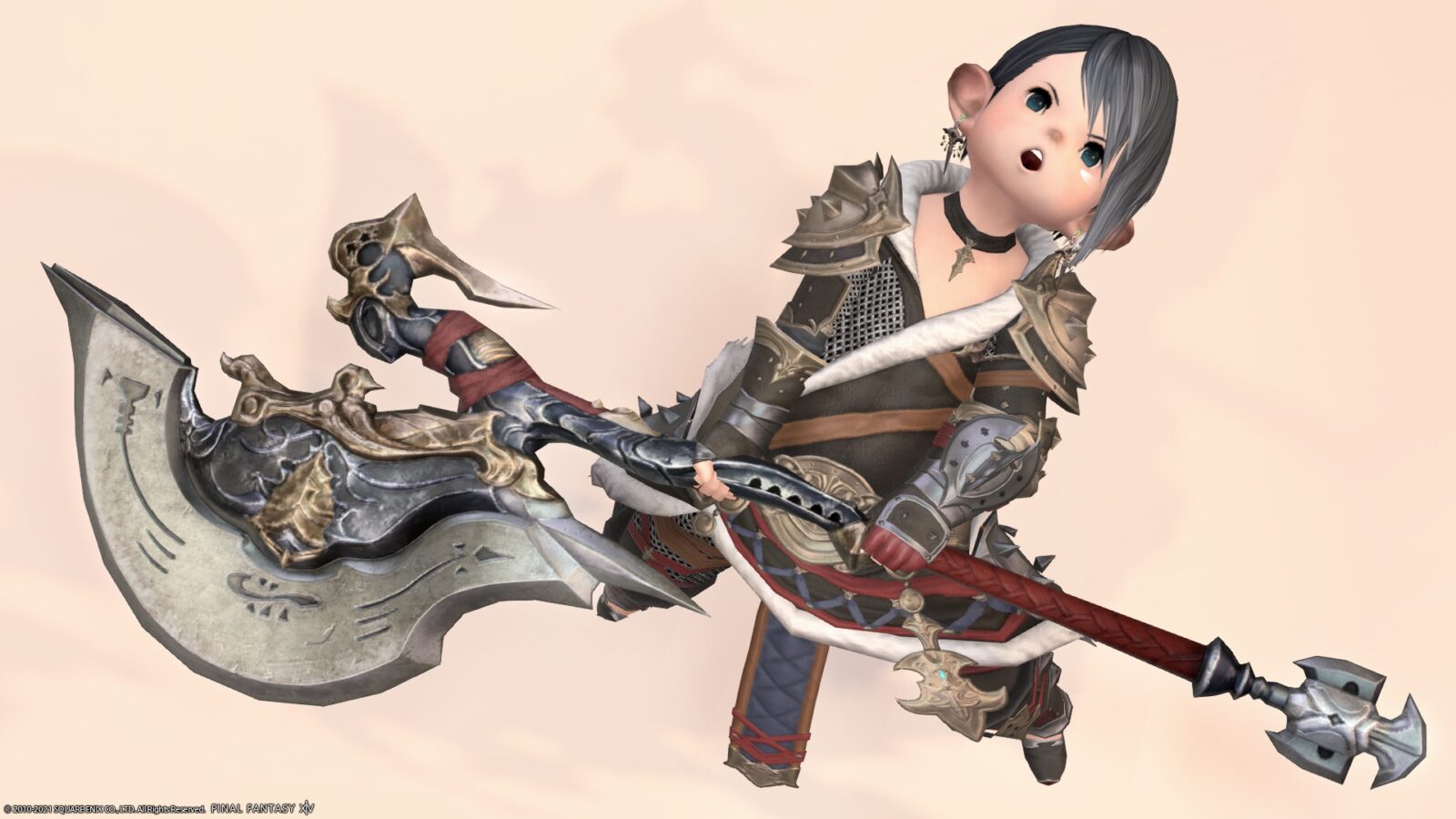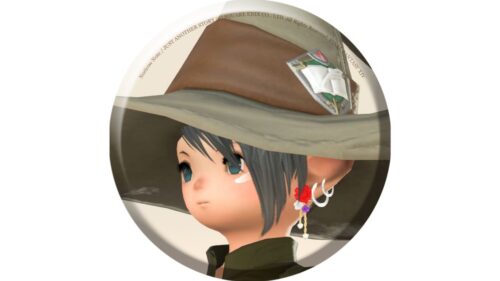 norirow
Although it has a rugged design, it may be easy to match with various outfits!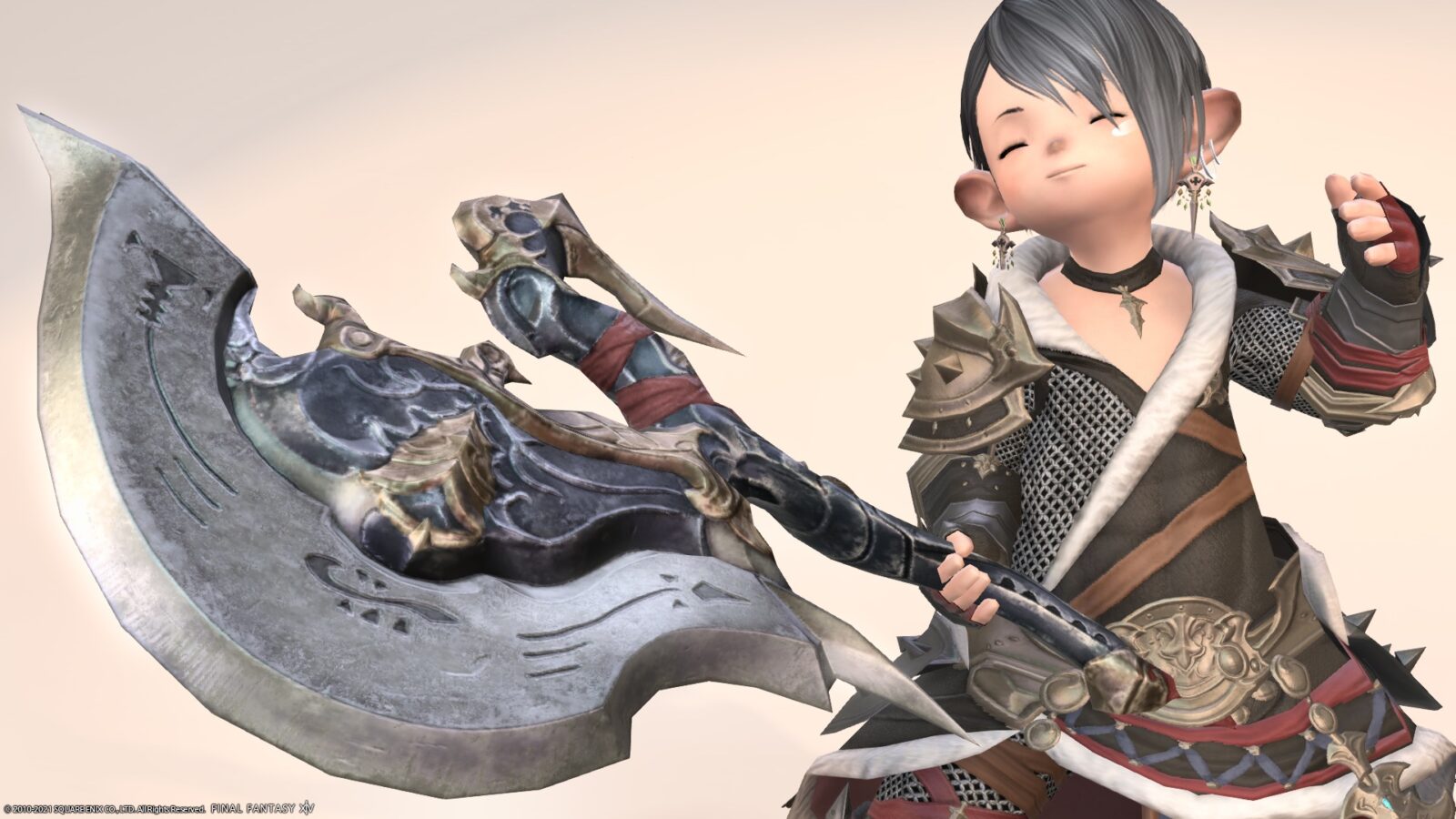 So, it was a record of the warrior's AF4 weapon "Chango".
▼ Please check the video for the movement when equipped!
Related records