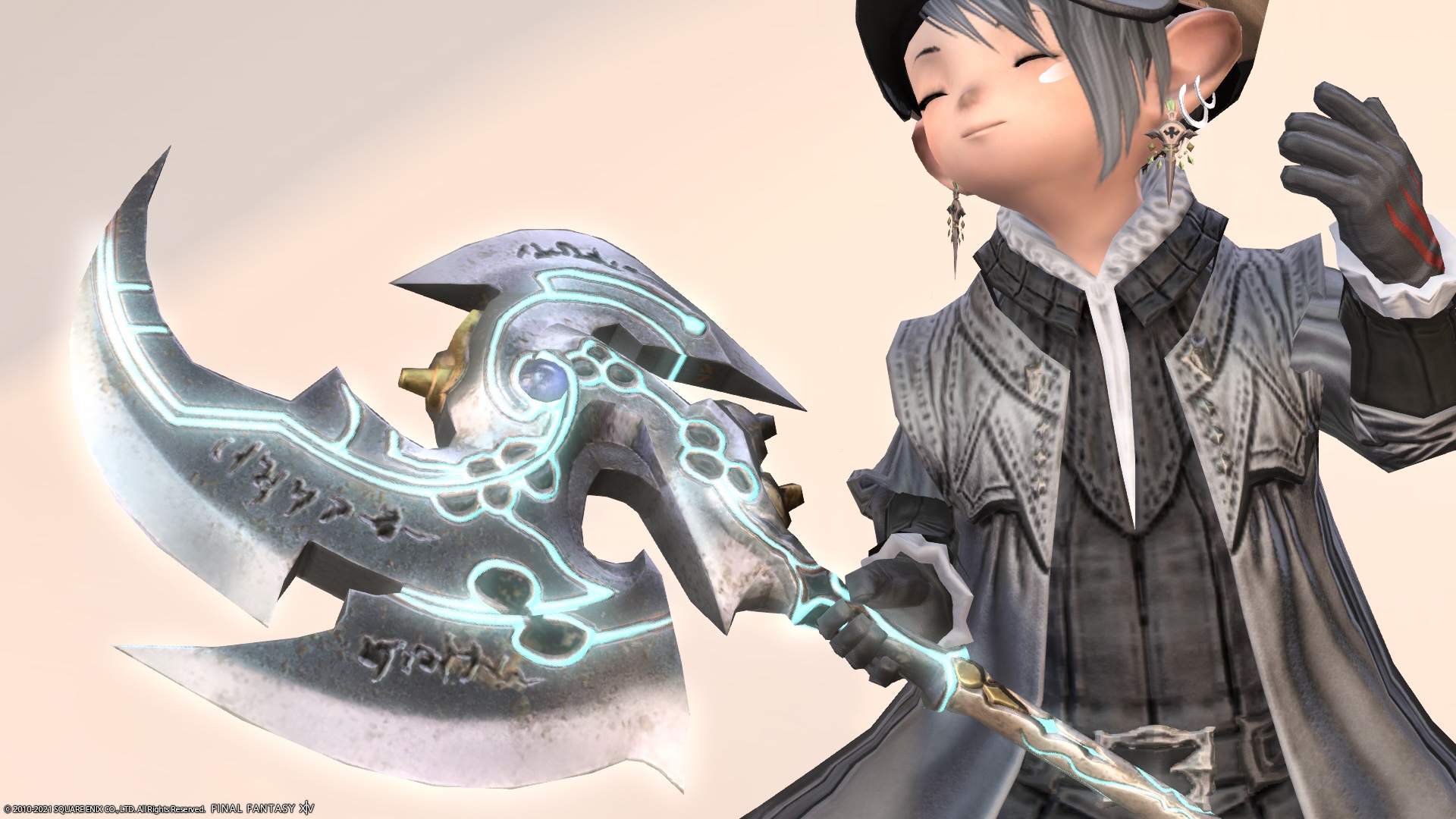 This is a record of the easily available crafter-made weapon warrior axe "Wootz Bhuj".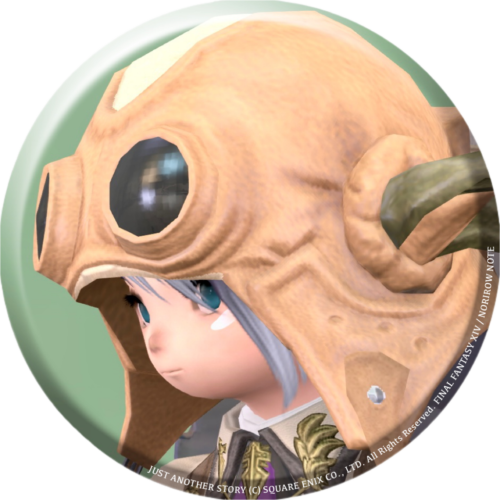 norirow
I've always liked this axe since the early days.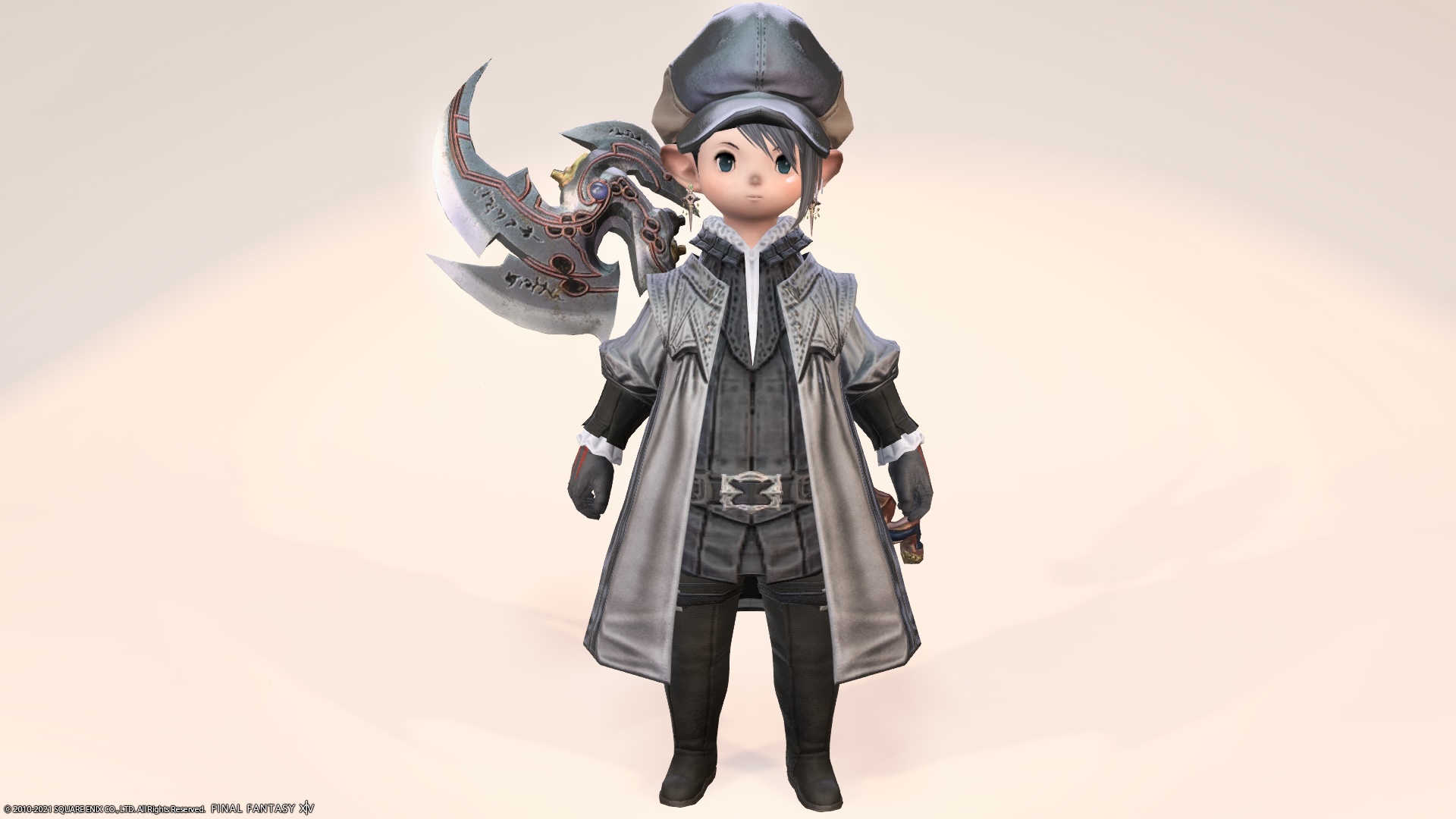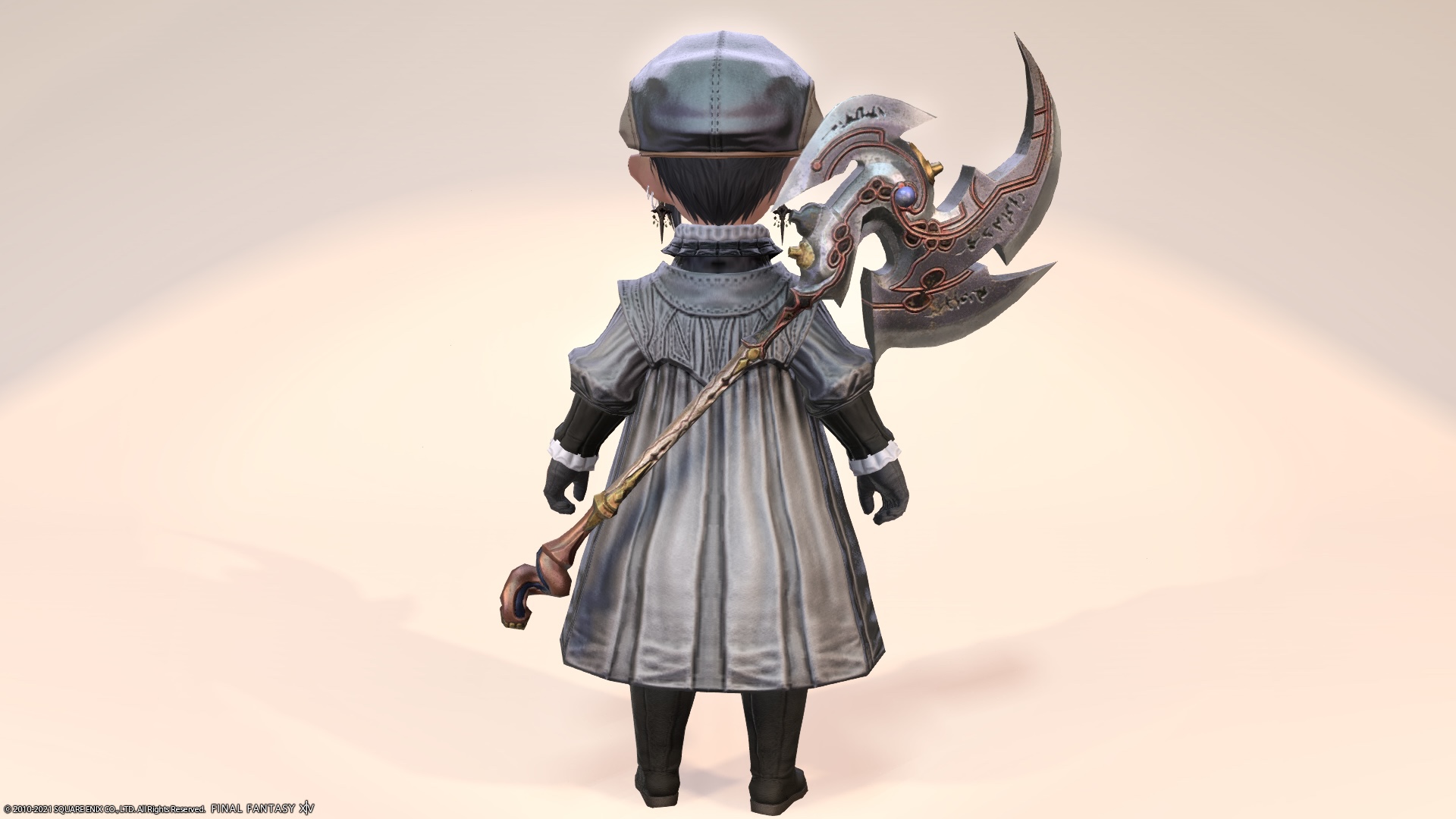 It's a shining weapon, but it's easy to get, so it's valuable at the beginning.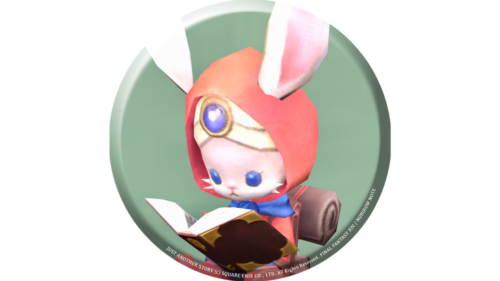 namingway
This "Wootz Bhuj" is a crafter-made weapon, so you can purchase it on the market board. Moreover, I am happy to be able to equip it from Lv50.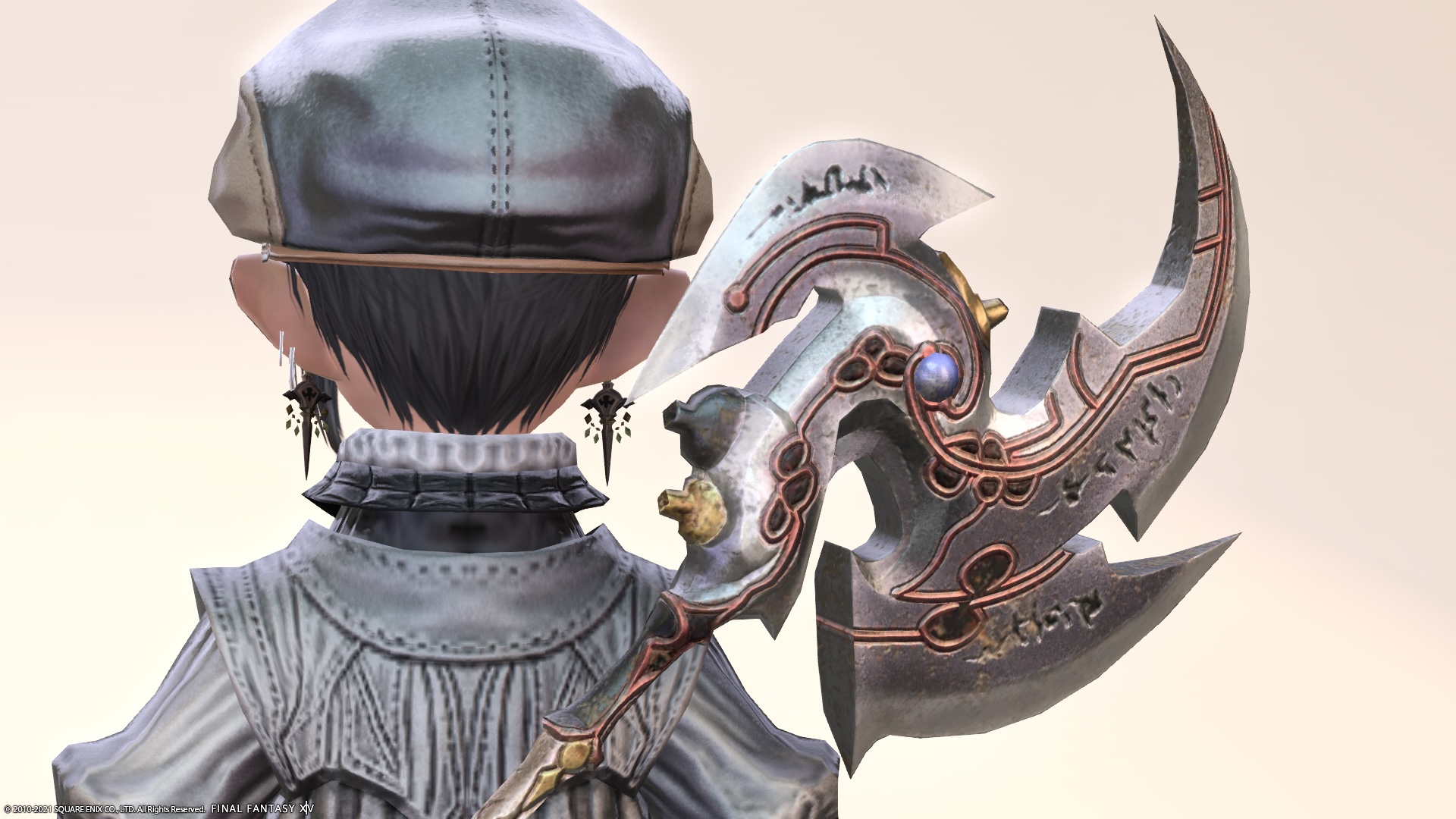 When I'm carrying it on my back, it's an axe with a sharp blade designed with a geometric pattern like an electric wire …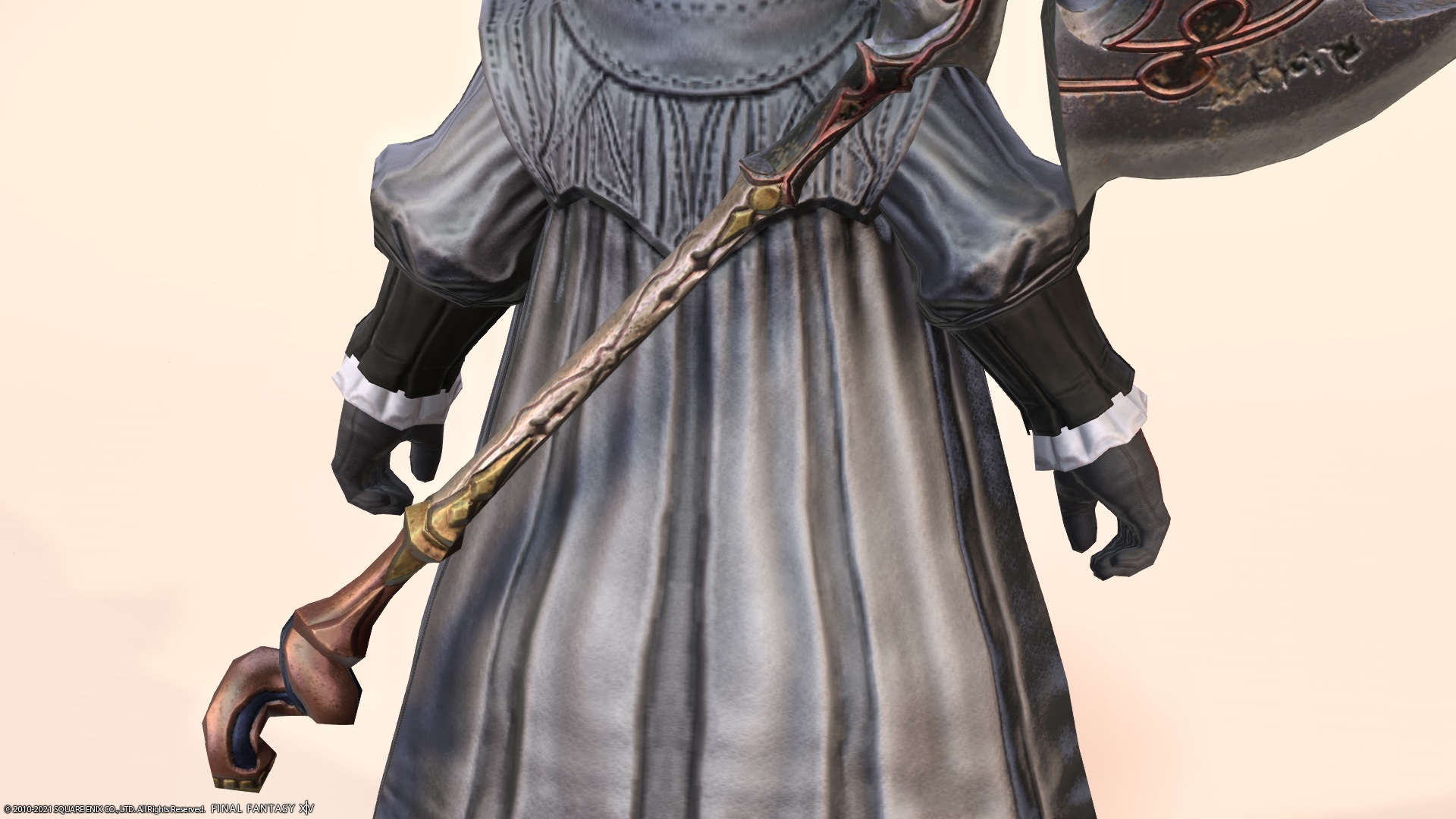 It glows when I hold it!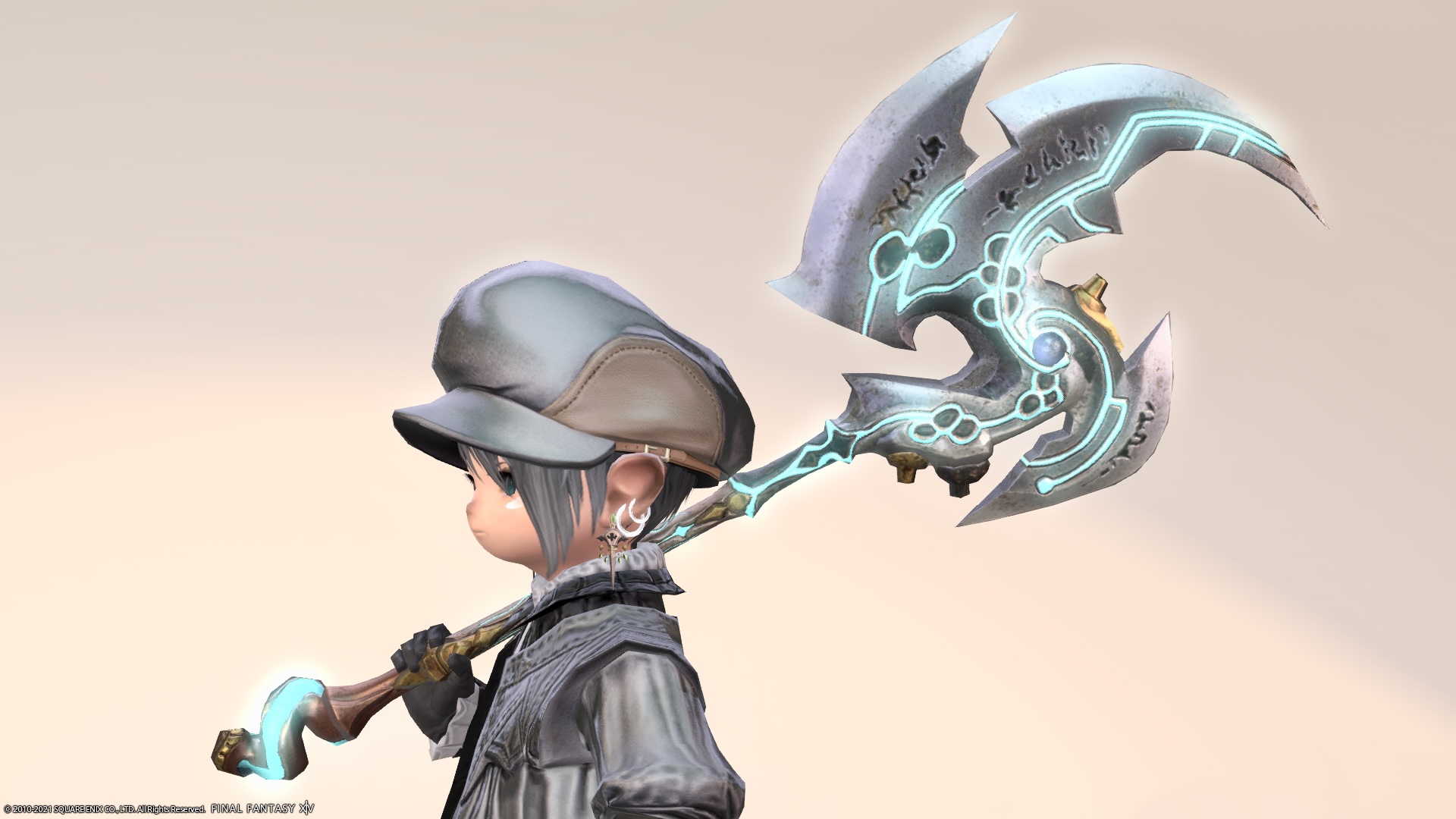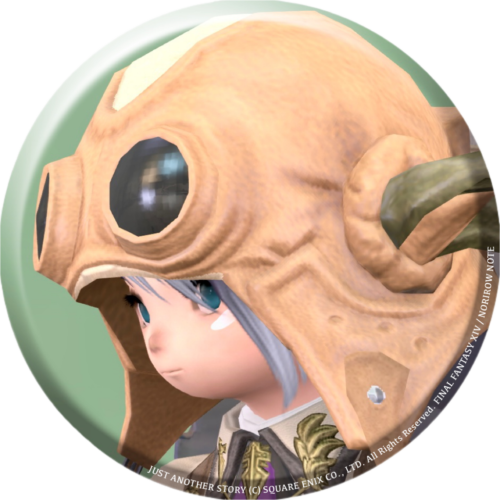 norirow
It's an allagan-like glow!
Moreover, it is rare that keen sounds a sound effect.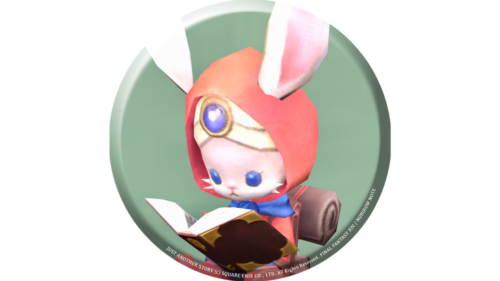 namingway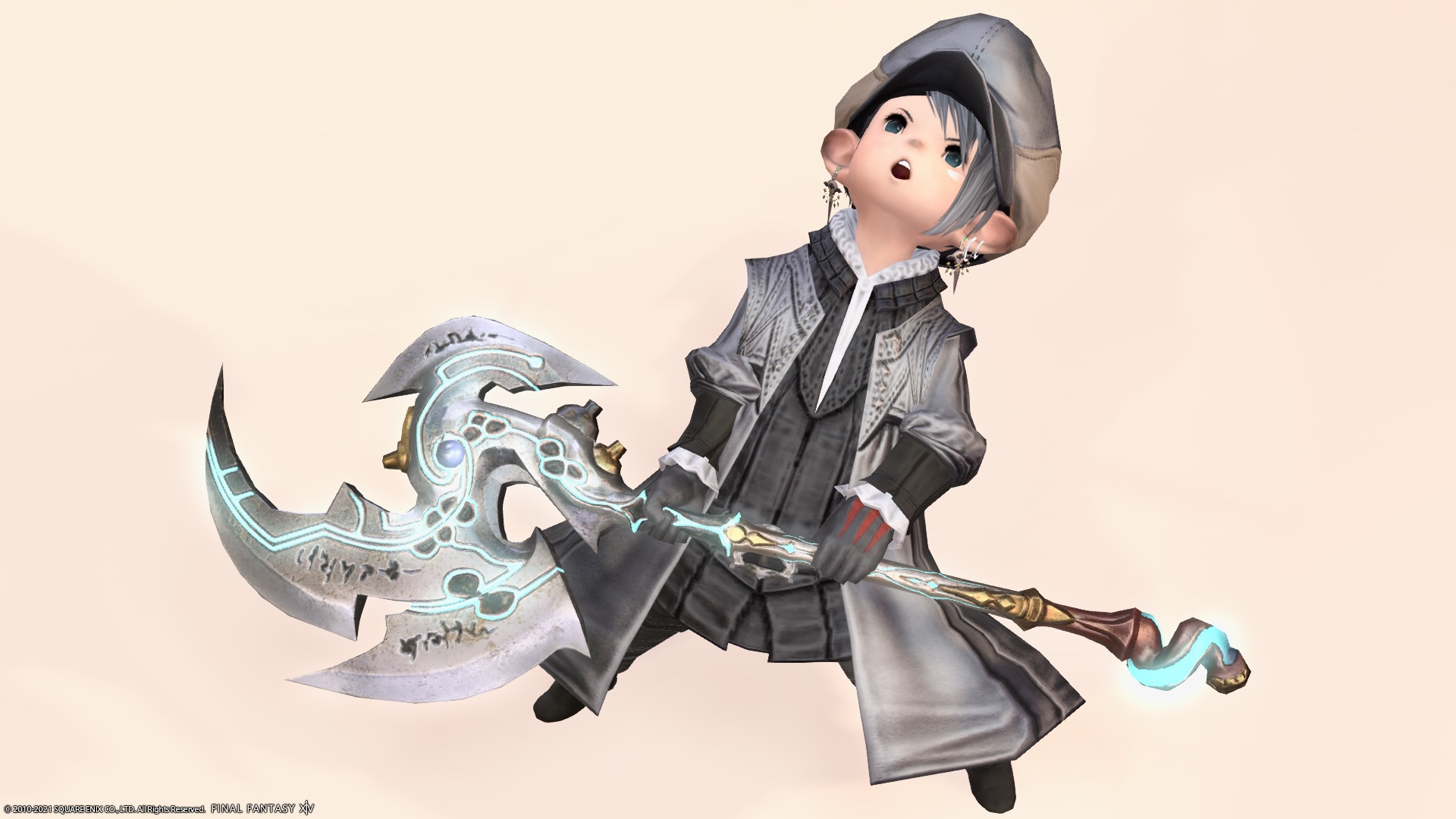 A blue line glows with a sound effect and flashes like neon.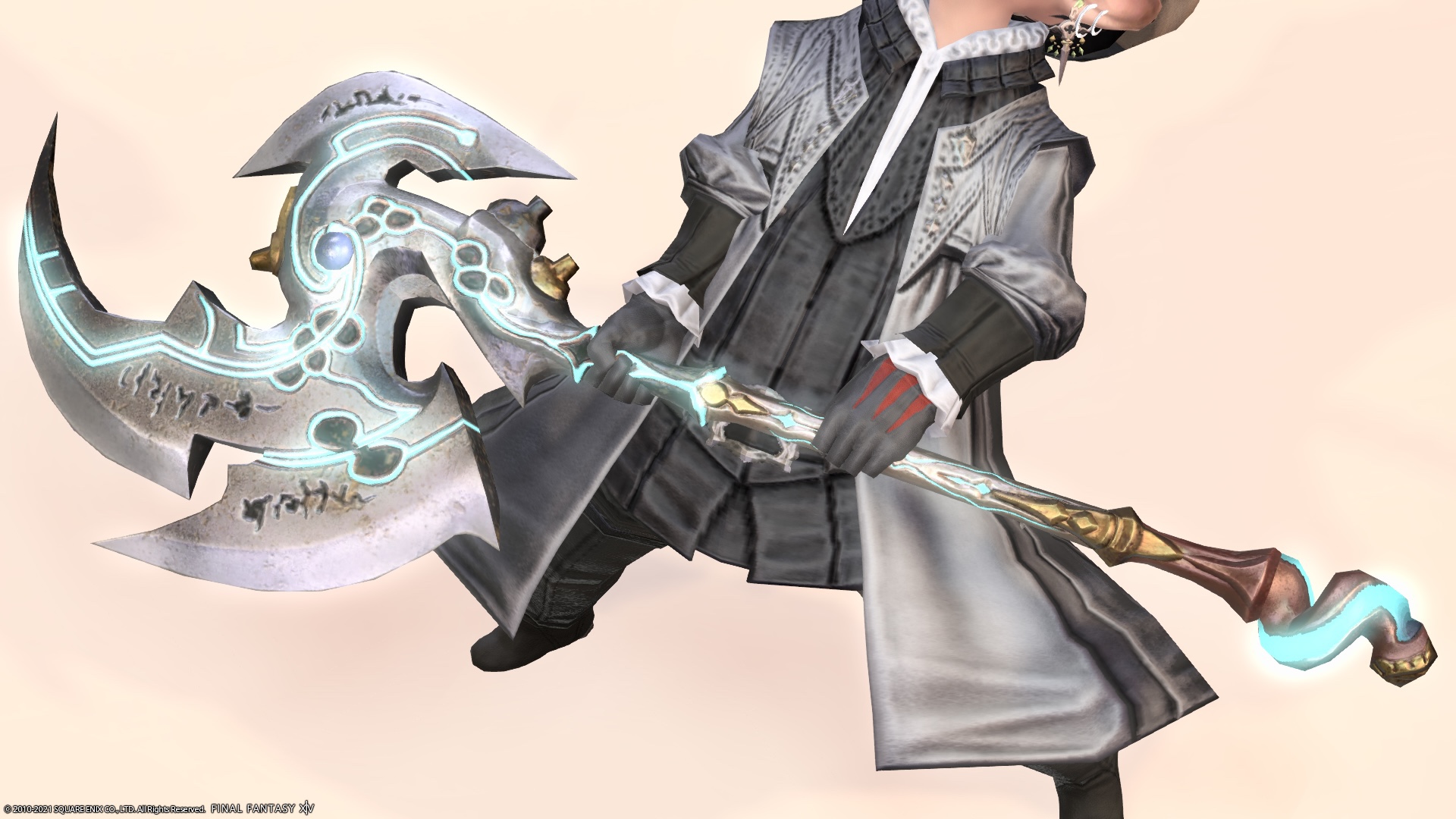 It's a rare effect, but I don't think the photo alone will convey how it shines, so please check it out in the video below.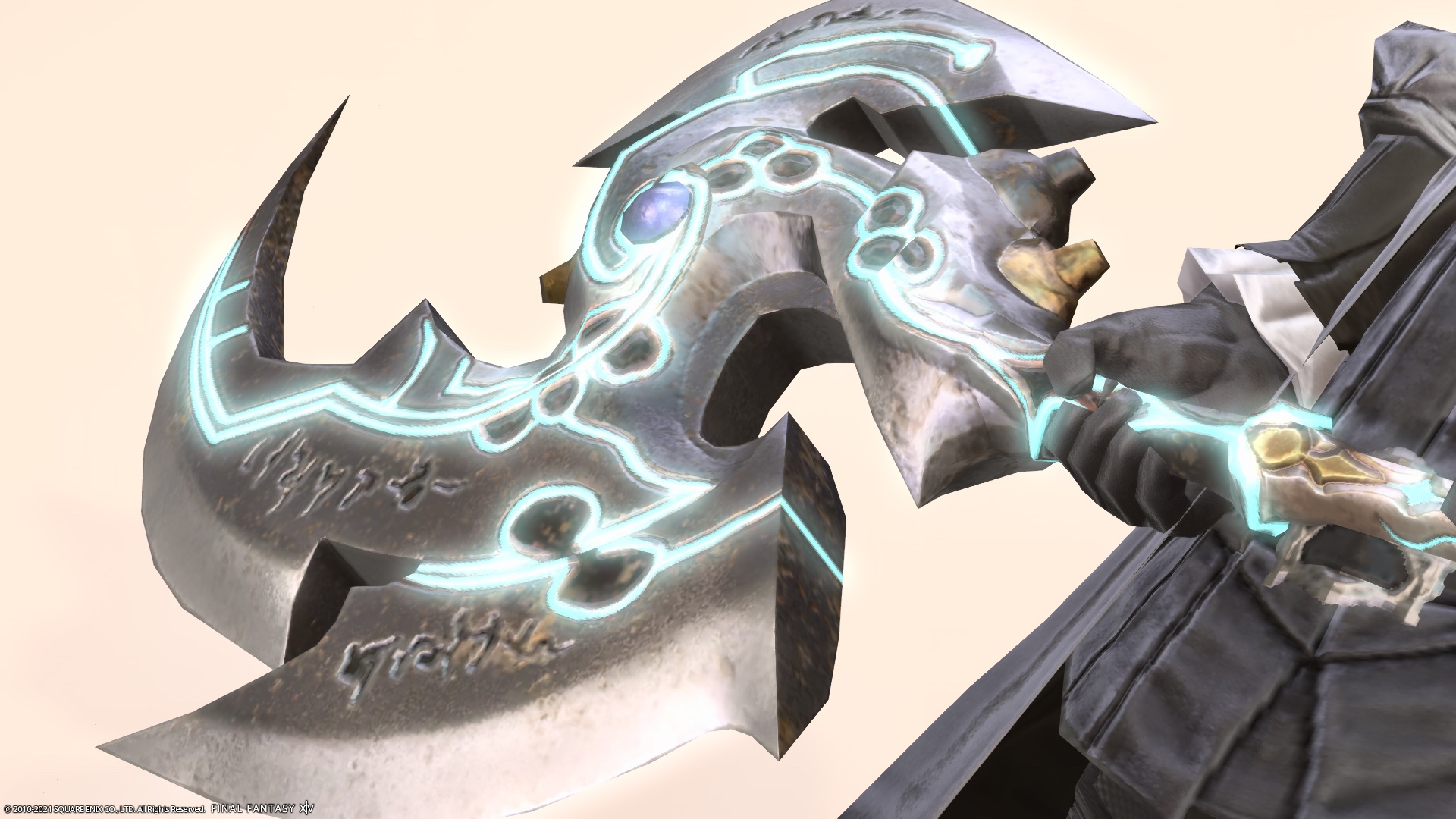 It shines as if electricity is flowing to the tip of the handle.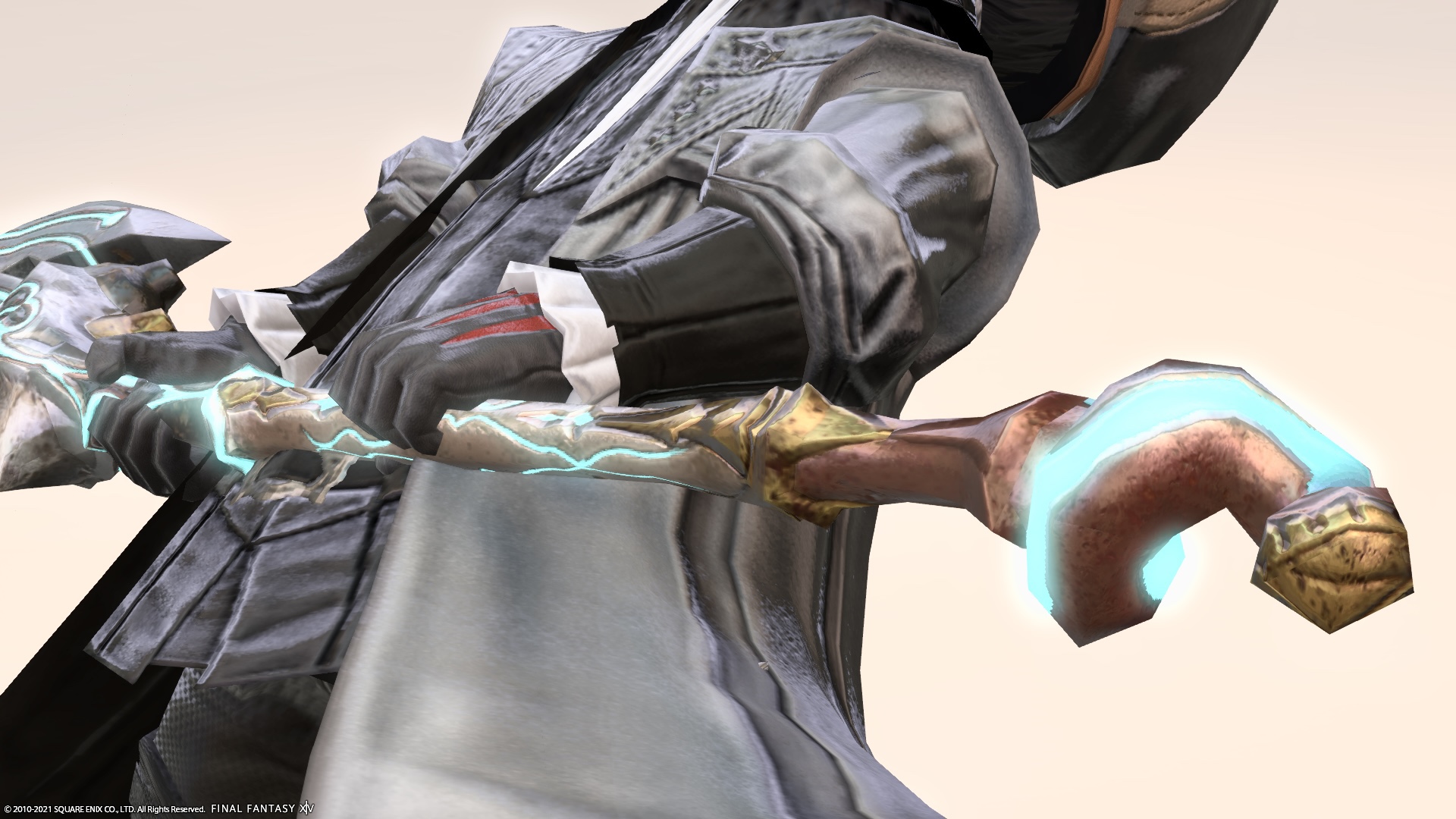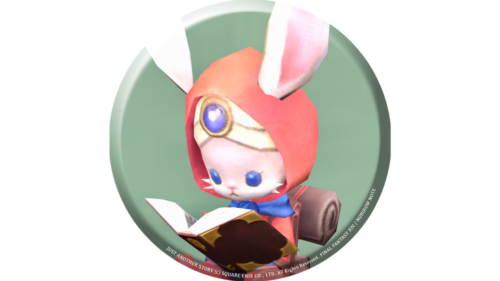 namingway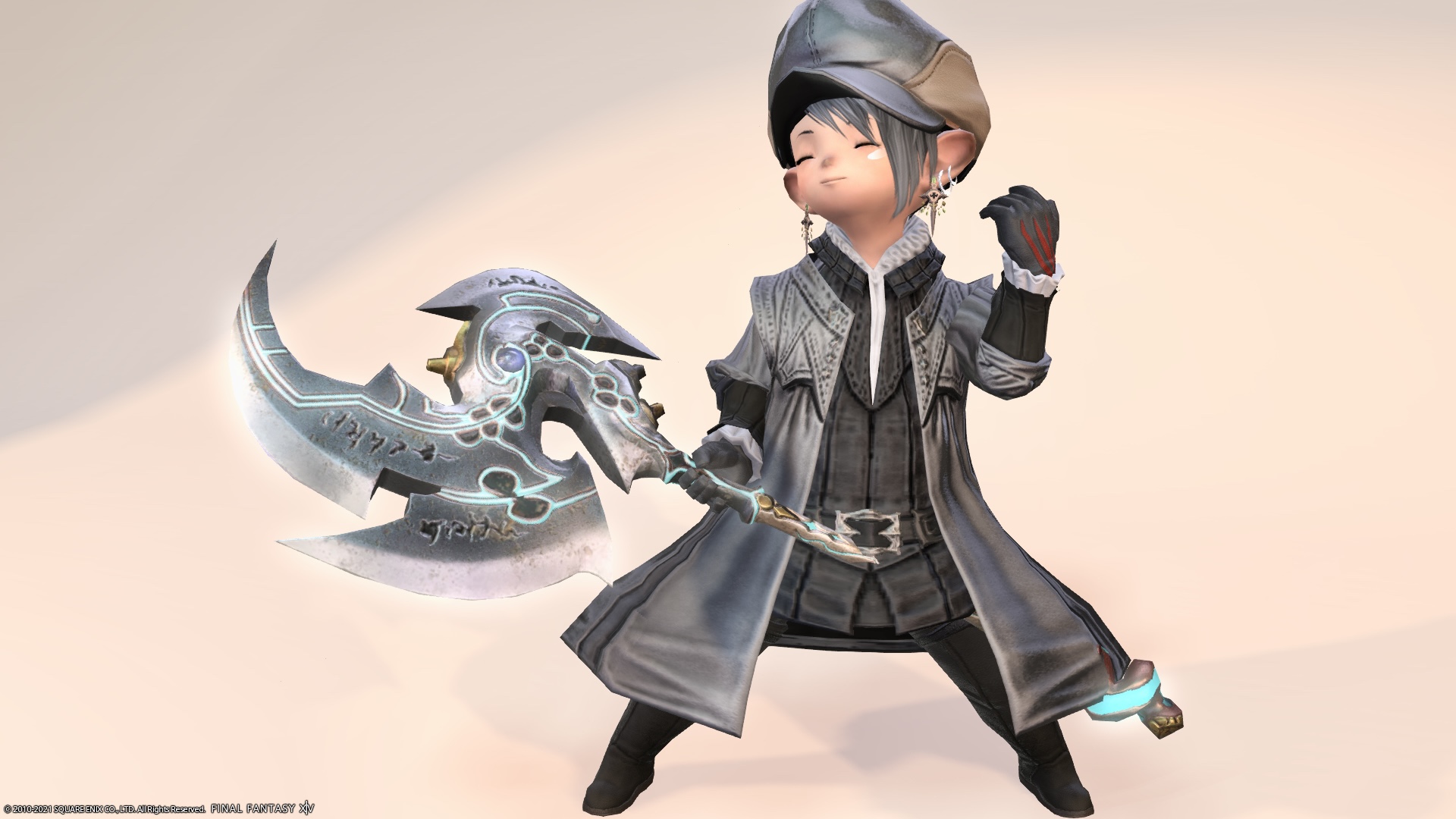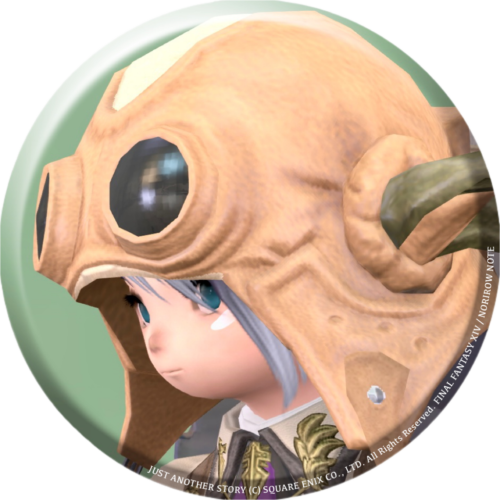 norirow
What's more, isn't it somehow similar to Bravura?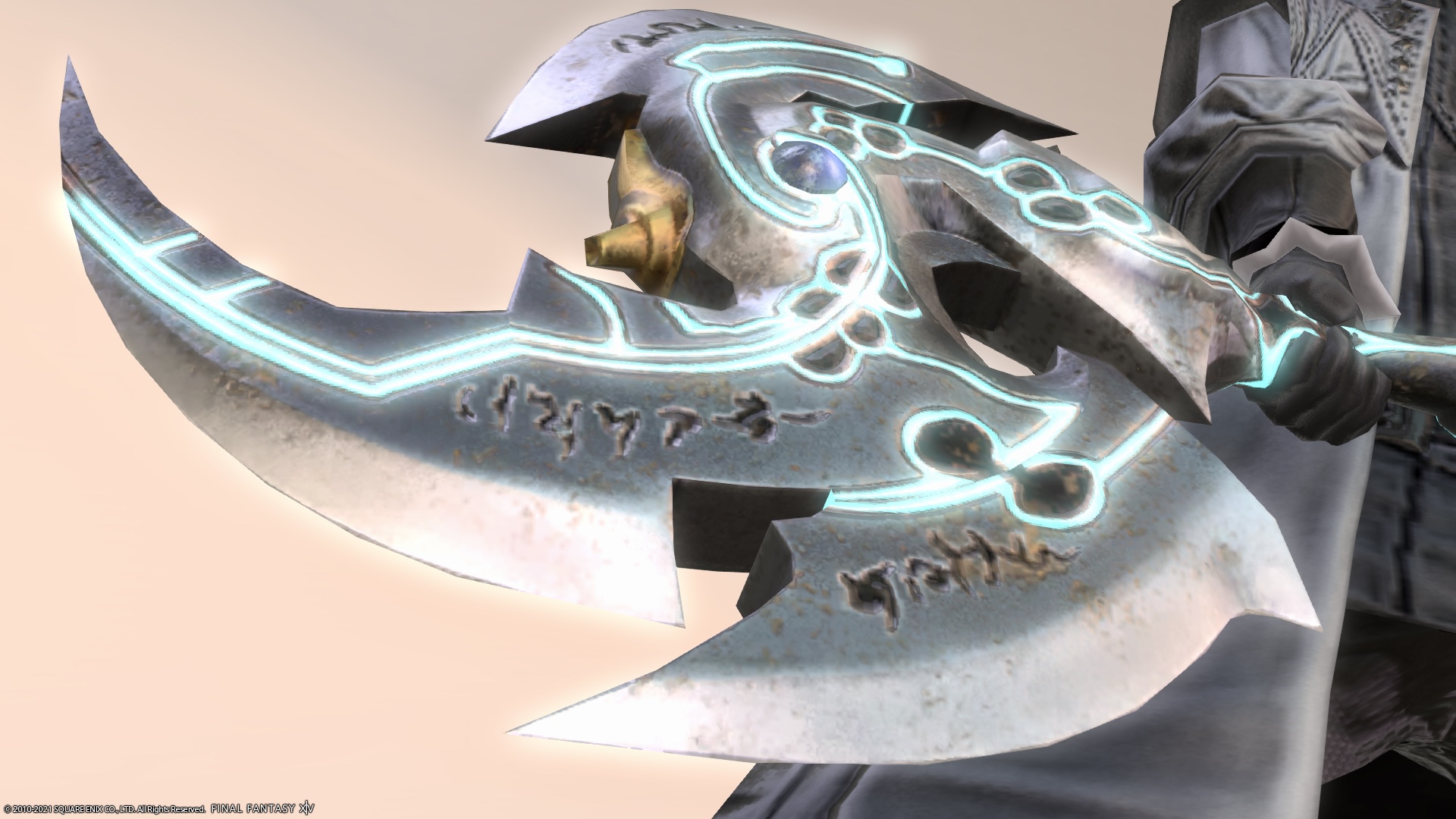 I wonder if it's Allagan Bravura.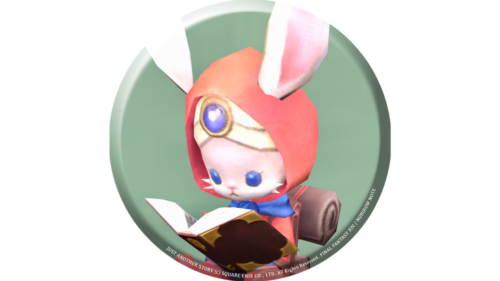 namingway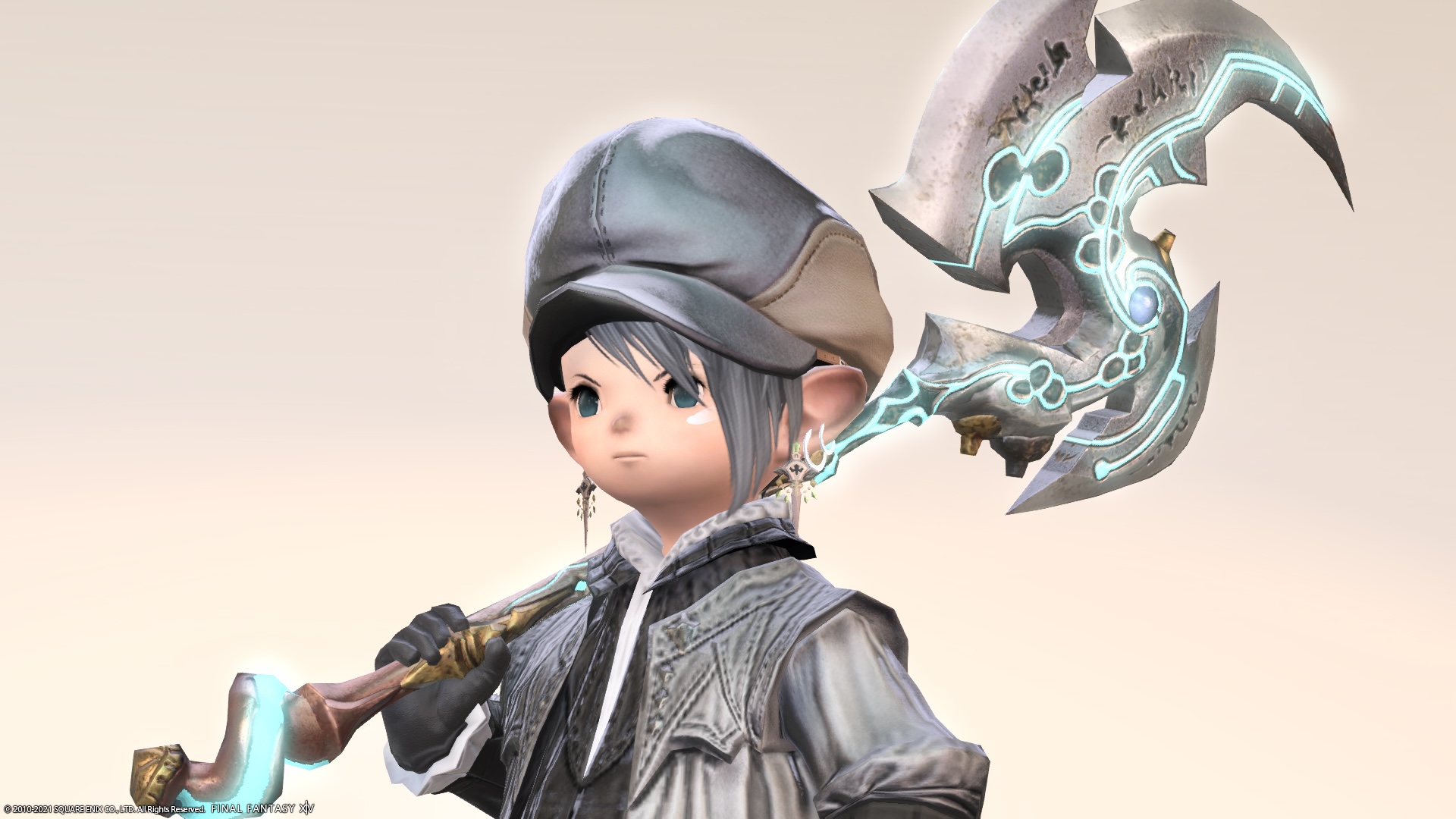 Video recording
I recorded the sound effects and blinking in the video!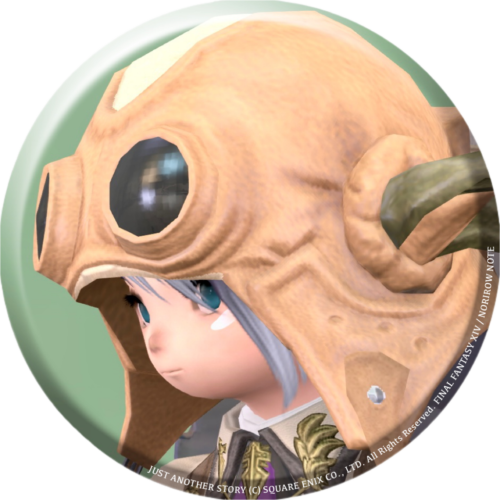 norirow
It's a memorable treasure because it was an ax that was a big success in the early adventures ♪
So, it was a record of the warrior axe "Wootz Bhuj", a weapon made by crafters.
Related records