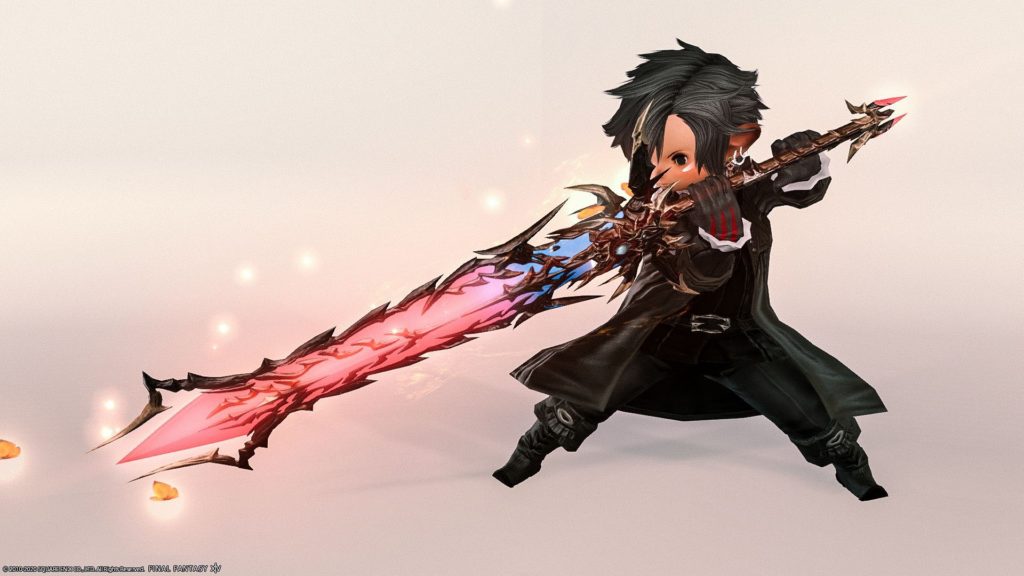 I really like this sword.
A dark knight's sword "Dead Hive Claymore" where butterflies dance.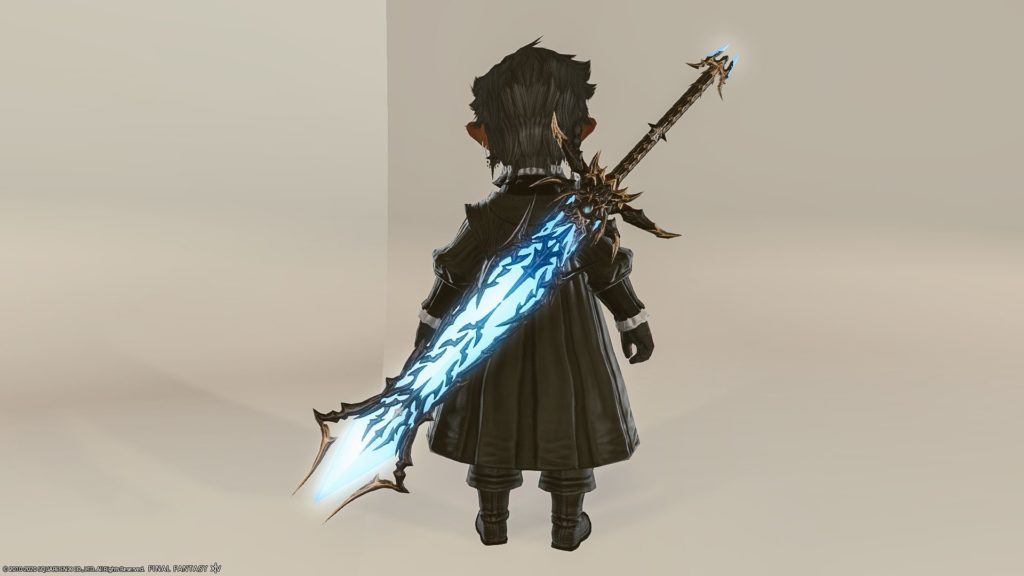 It's blue when I'm on my back, but when I take out my sword, it glows red and the butterflies dance.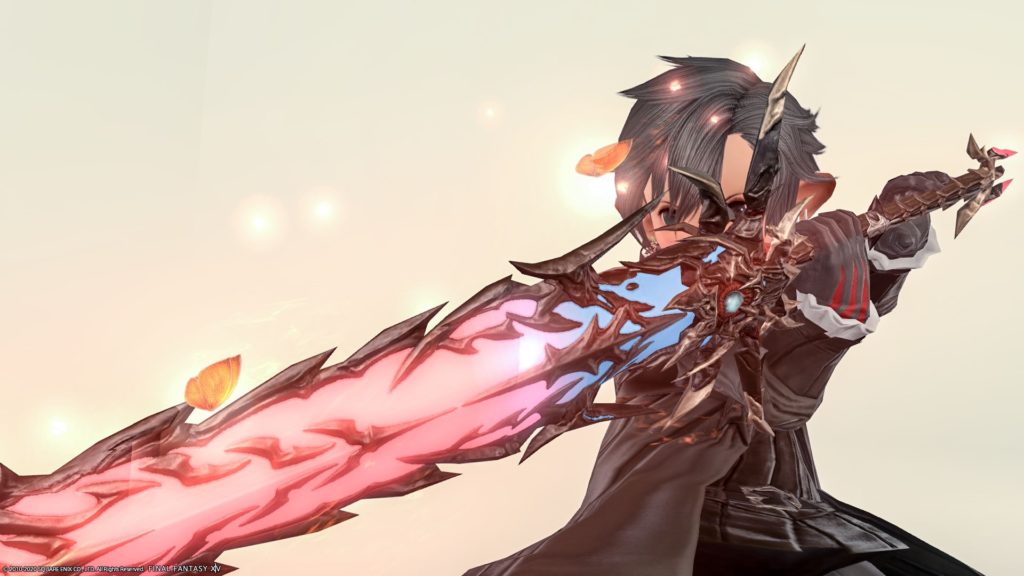 Even when it's on my back, it's shining and cool.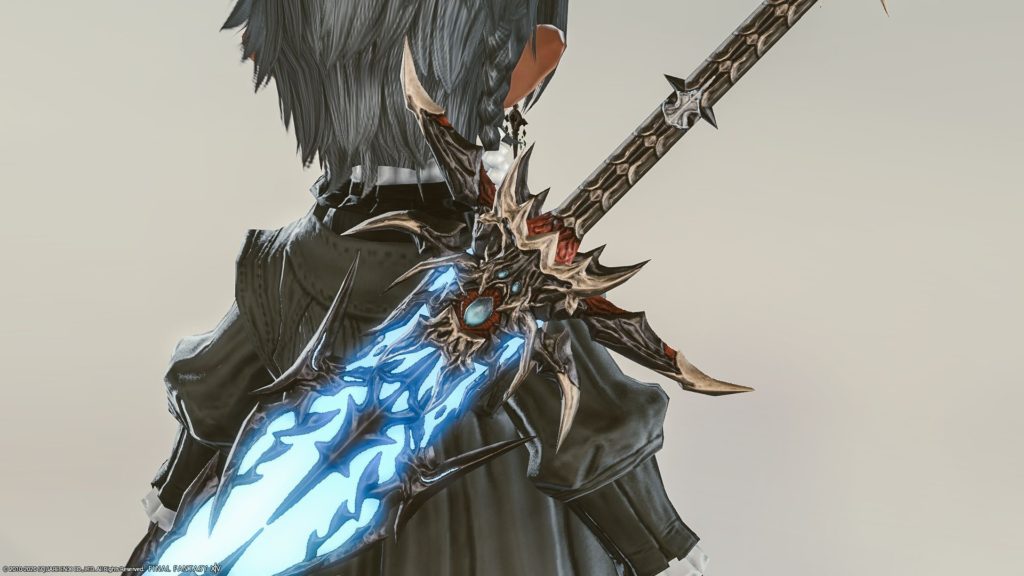 It is very nice that the handle is shining and the decoration is fine ✨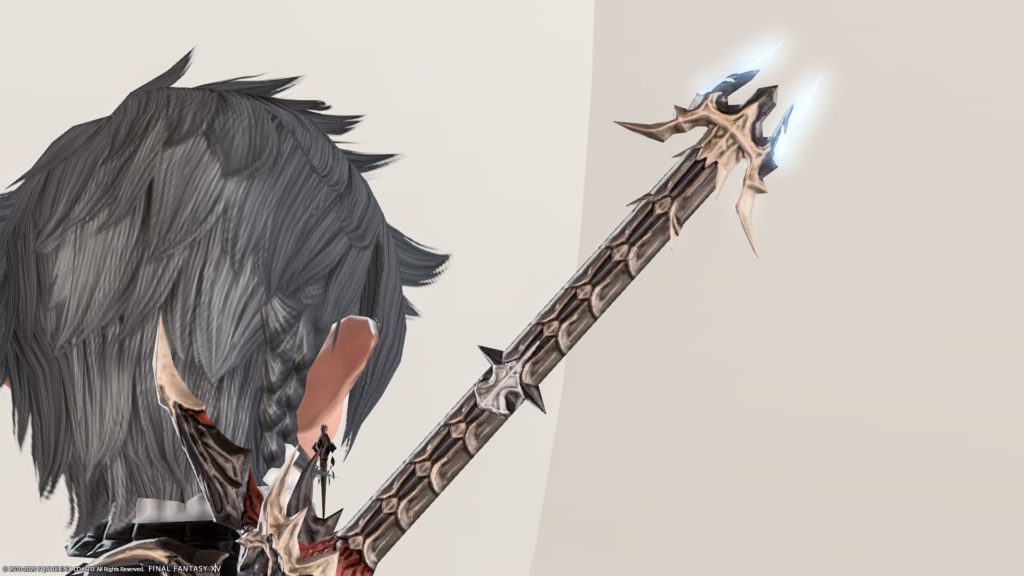 What's more, this weapon can be made with the Blacksmith Lv60 and can be bought on the market board, which makes it relatively easy to obtain.
The original design is "Hive Claymore", which you can get in the "Thok ast Thok (Extreme)", which evolved and added effects.
Thok ast Thok should be insect-based ?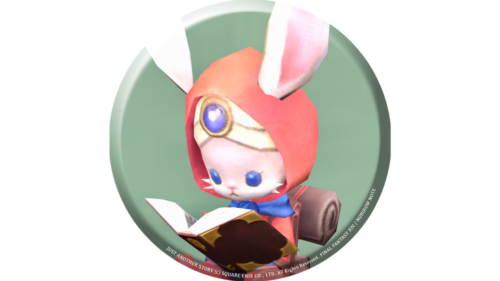 namingway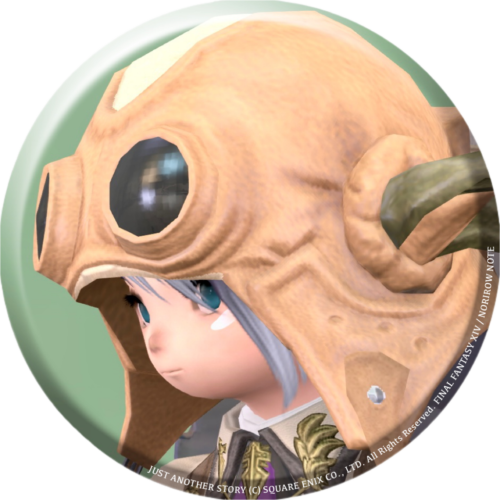 norirow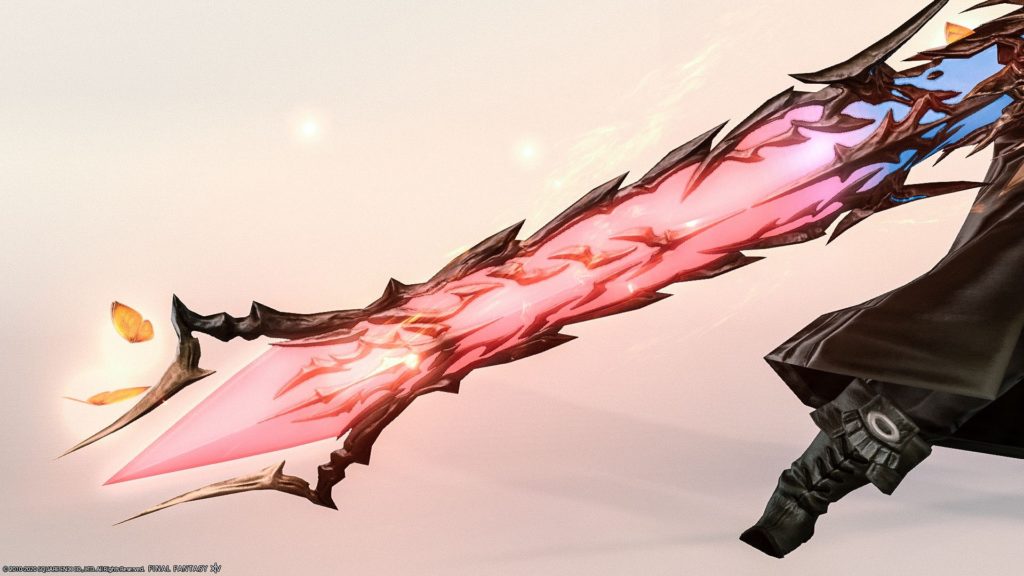 It's a very cool and memorable dark sword.
Related records
Various shiny Ravana weapons