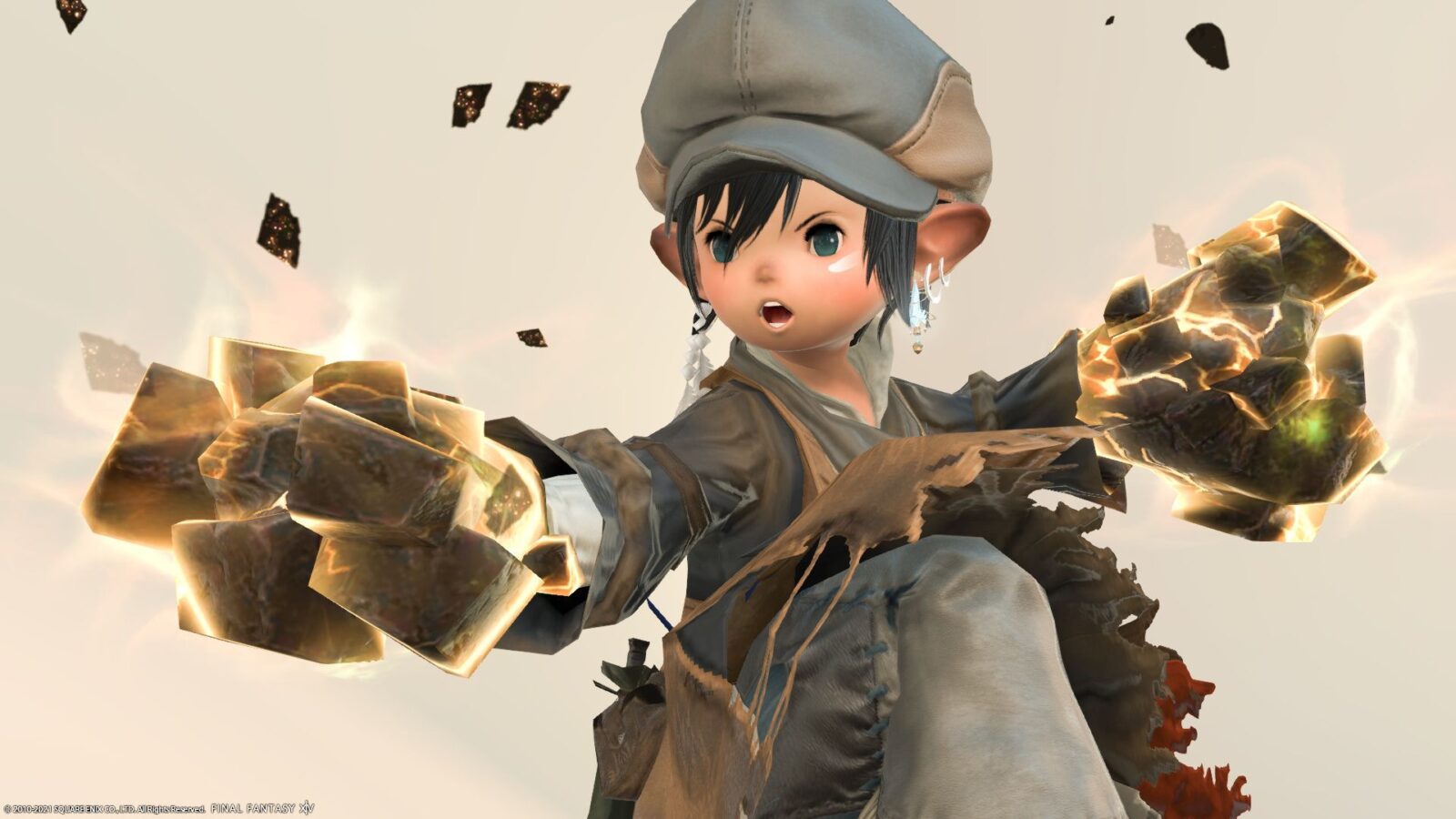 This is the glowing Titan monk fighting weapon "Tremor Knuckles".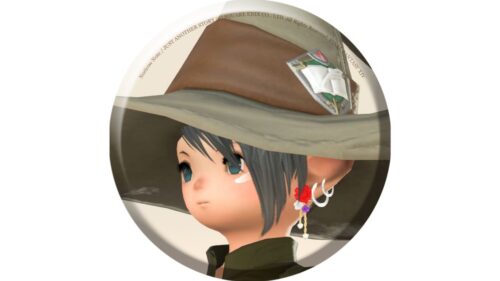 norirow
This is a fighting weapon whose gimmick is interesting and I like it!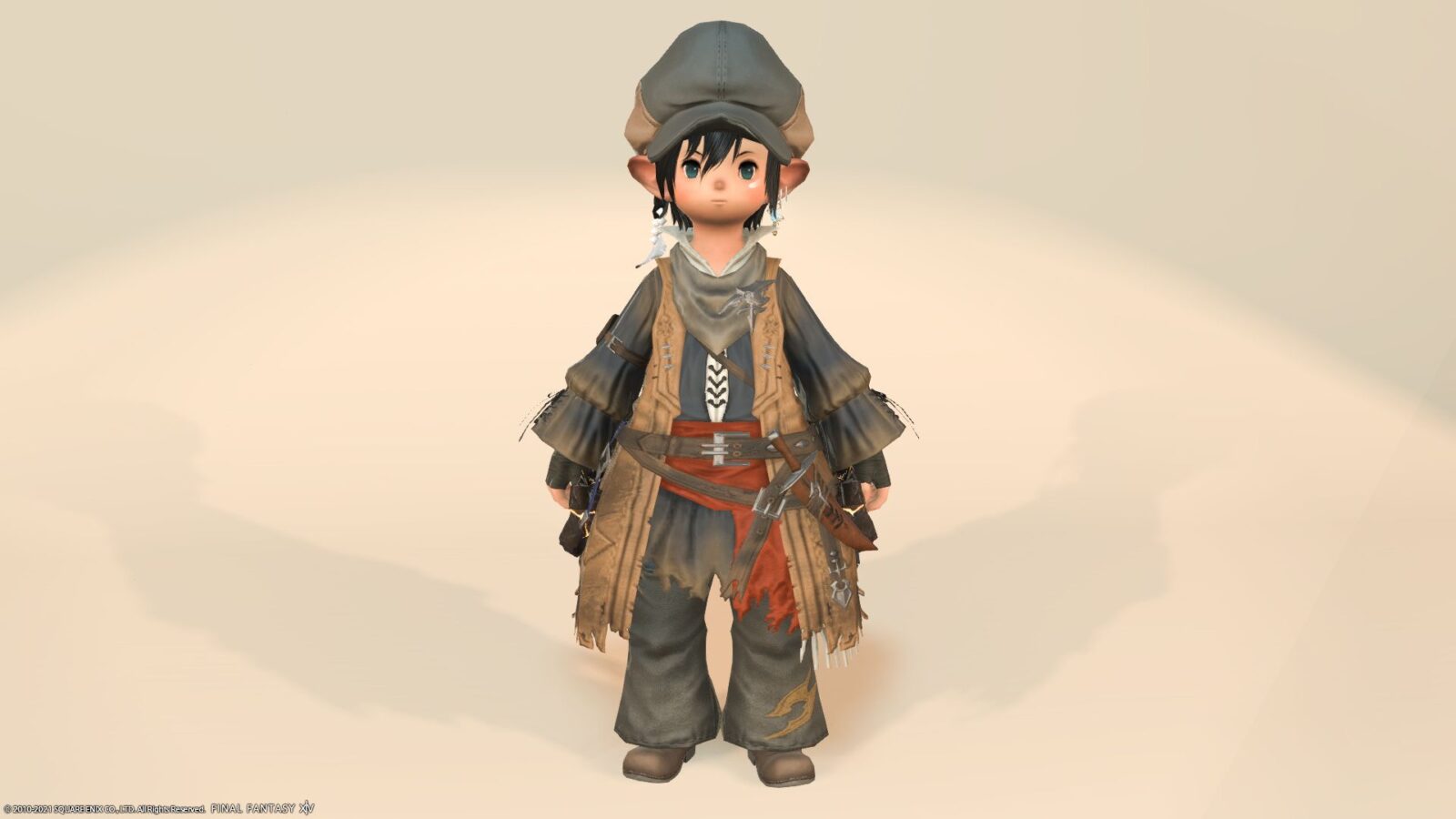 When you carry it around your waist, it looks like a glove that doesn't stand out so much …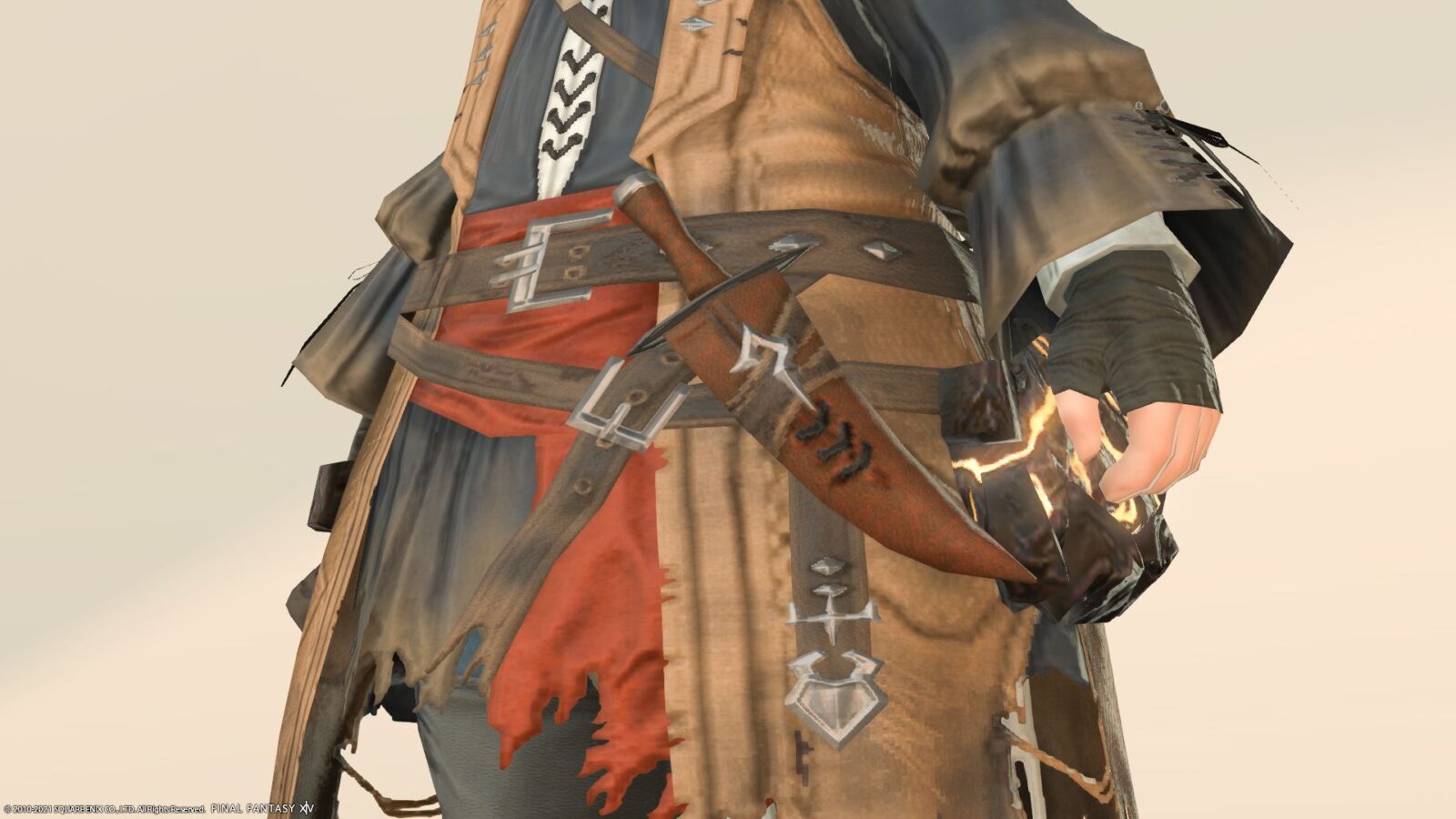 When you hold it, it becomes huge with the sound effect of "Gagangan!" And becomes a big fighting weapon.
It 's like Titan, it 's just a "rock".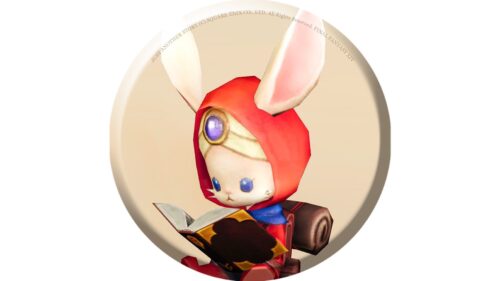 namingway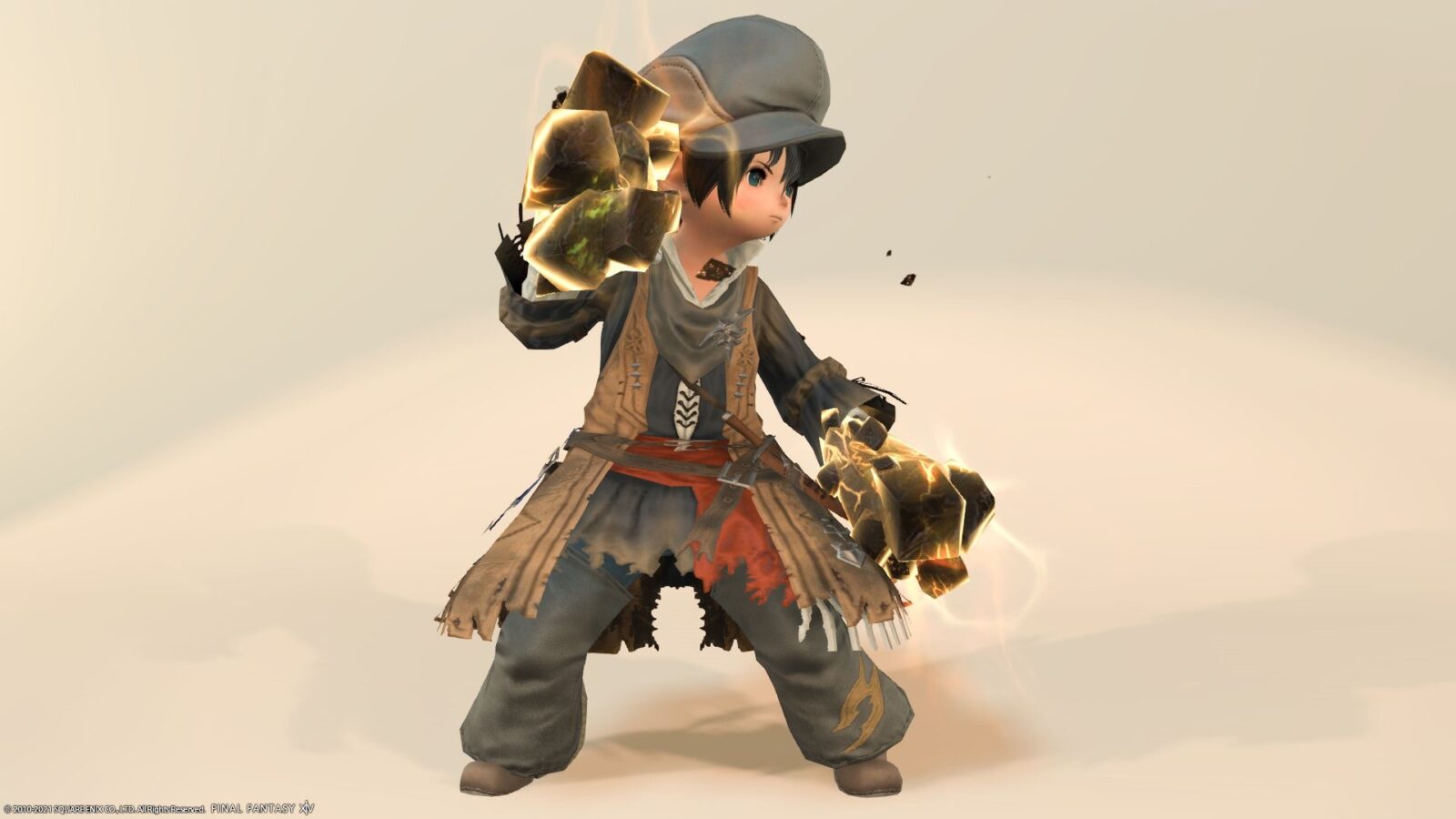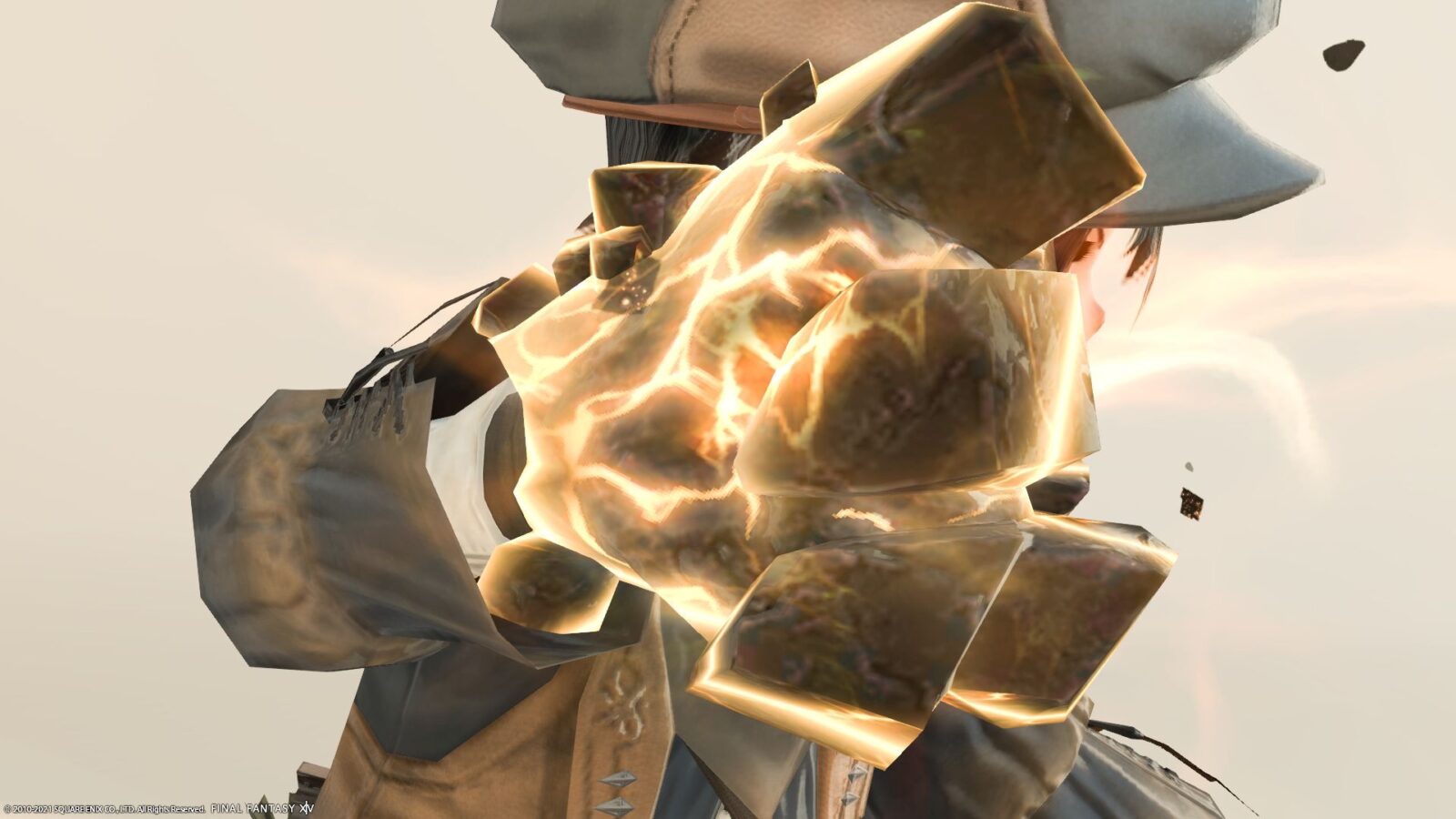 Comes with a shining Titan effect.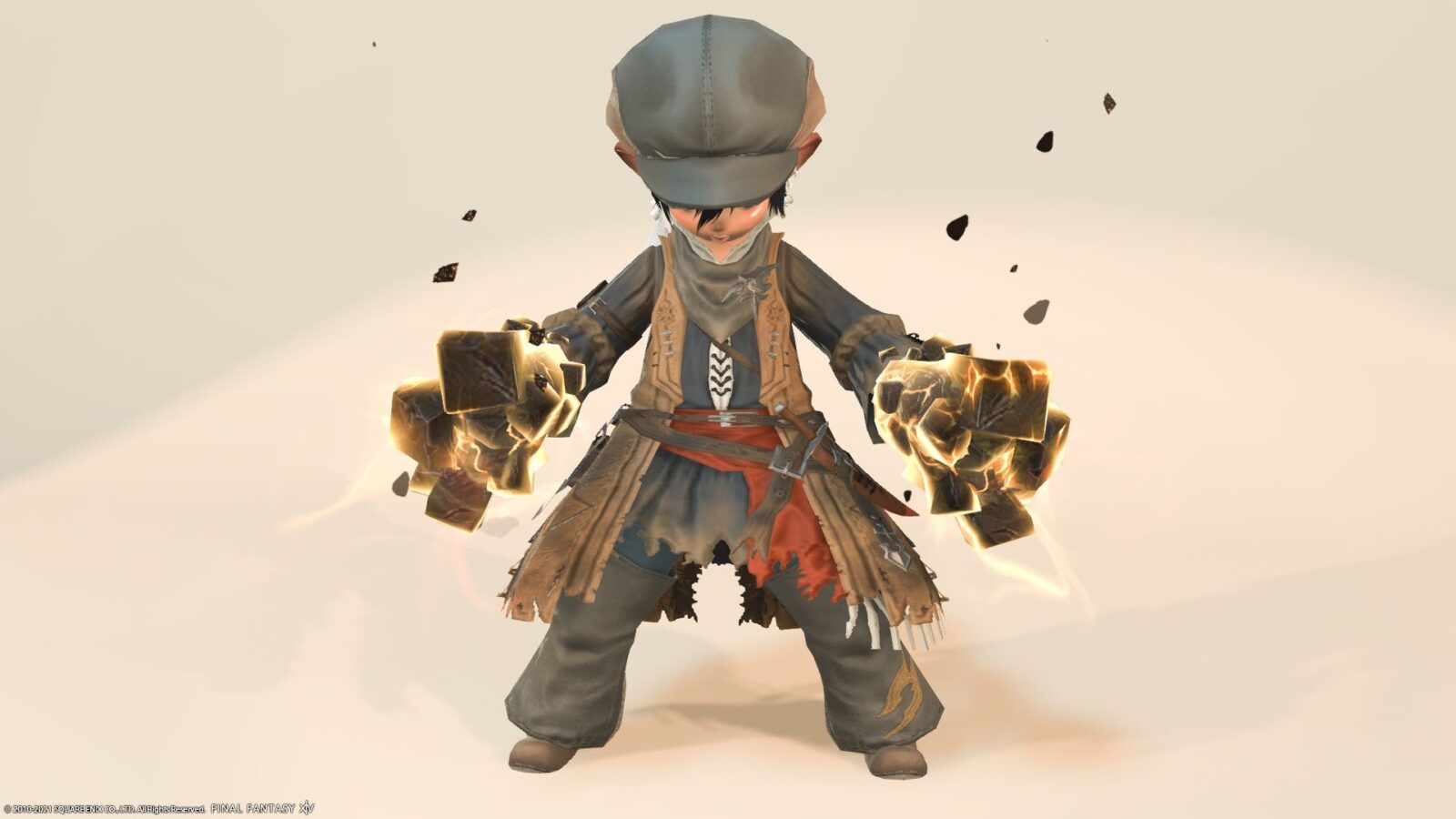 I don't think the huge gimmicks and effects can be seen in the photos, so check out the video below!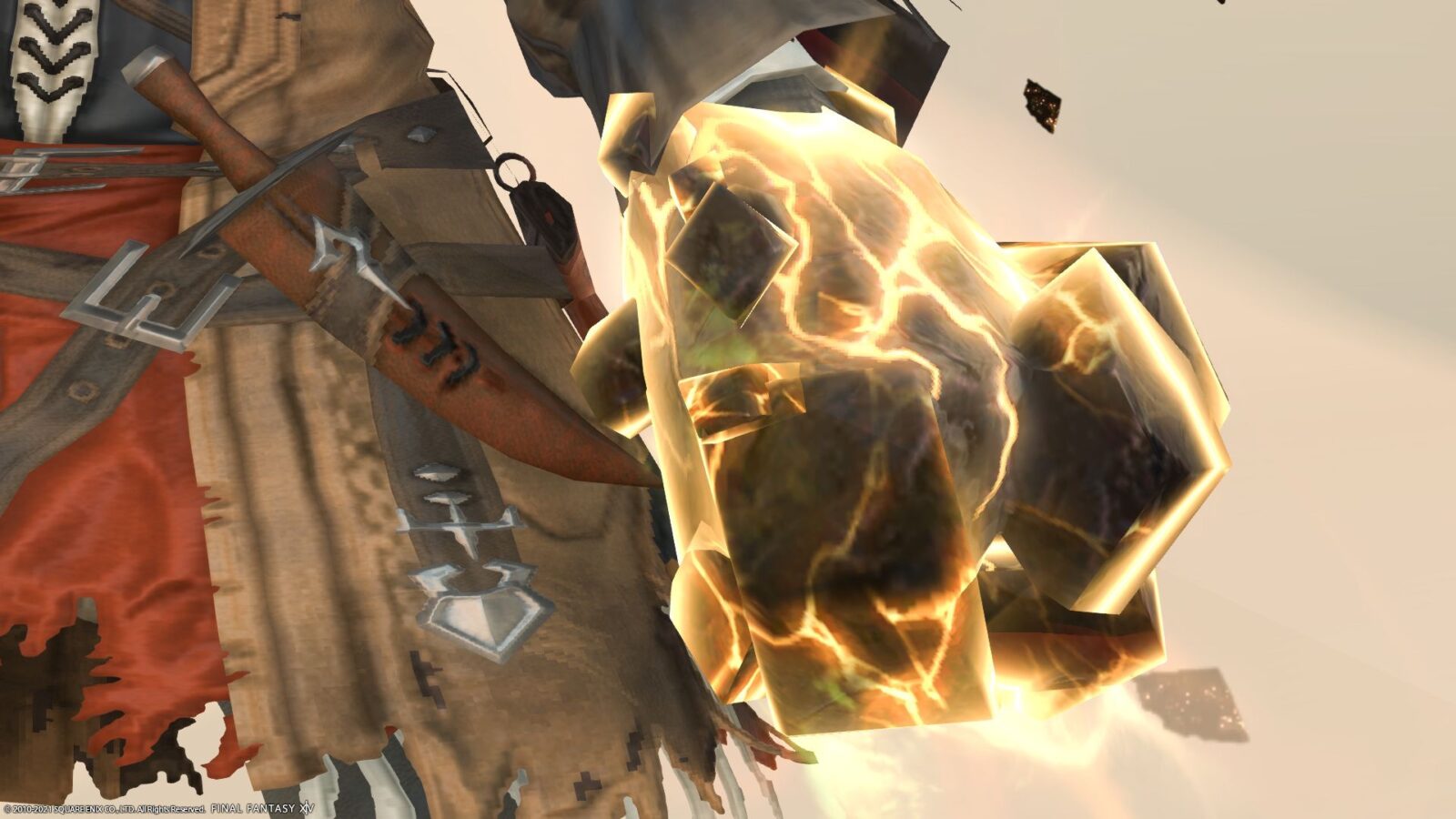 Is this because my hands have already become rocks …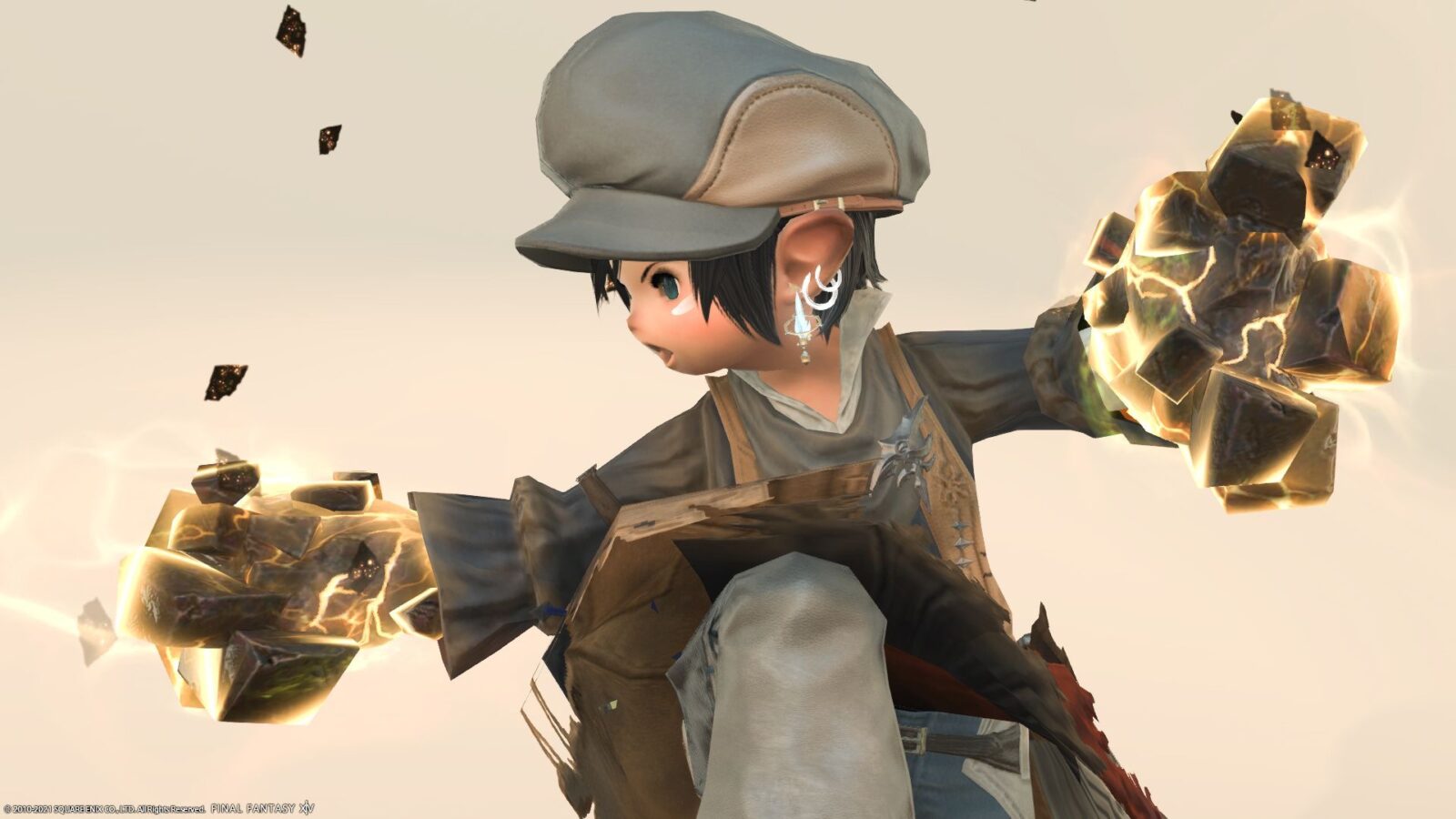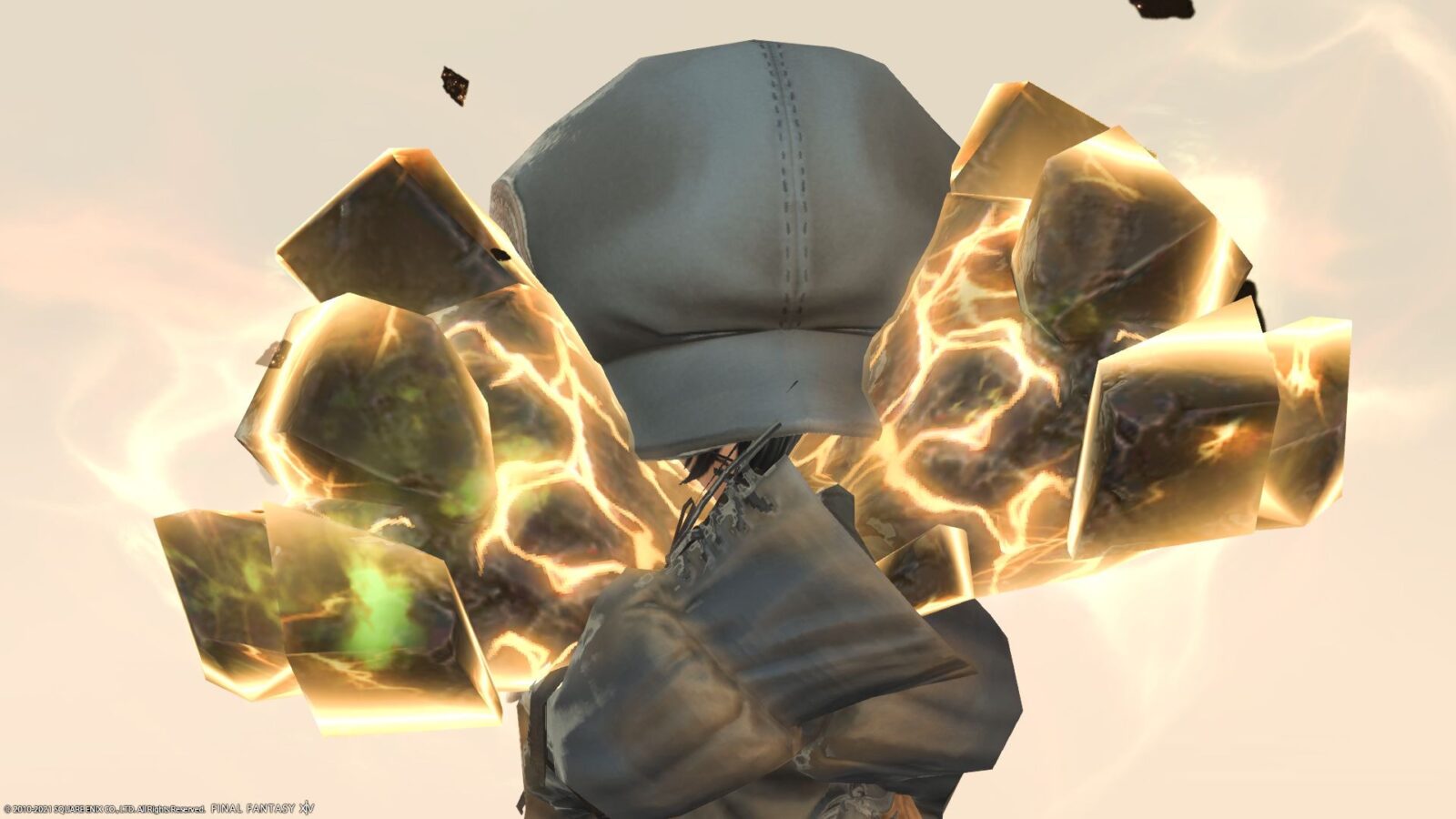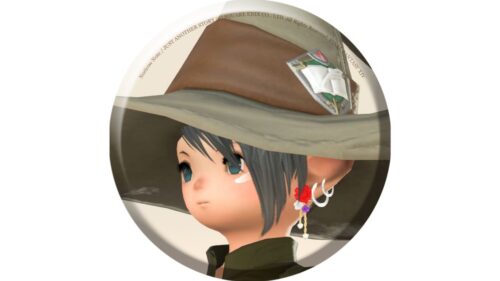 norirow
Titan's punch seems to be strong.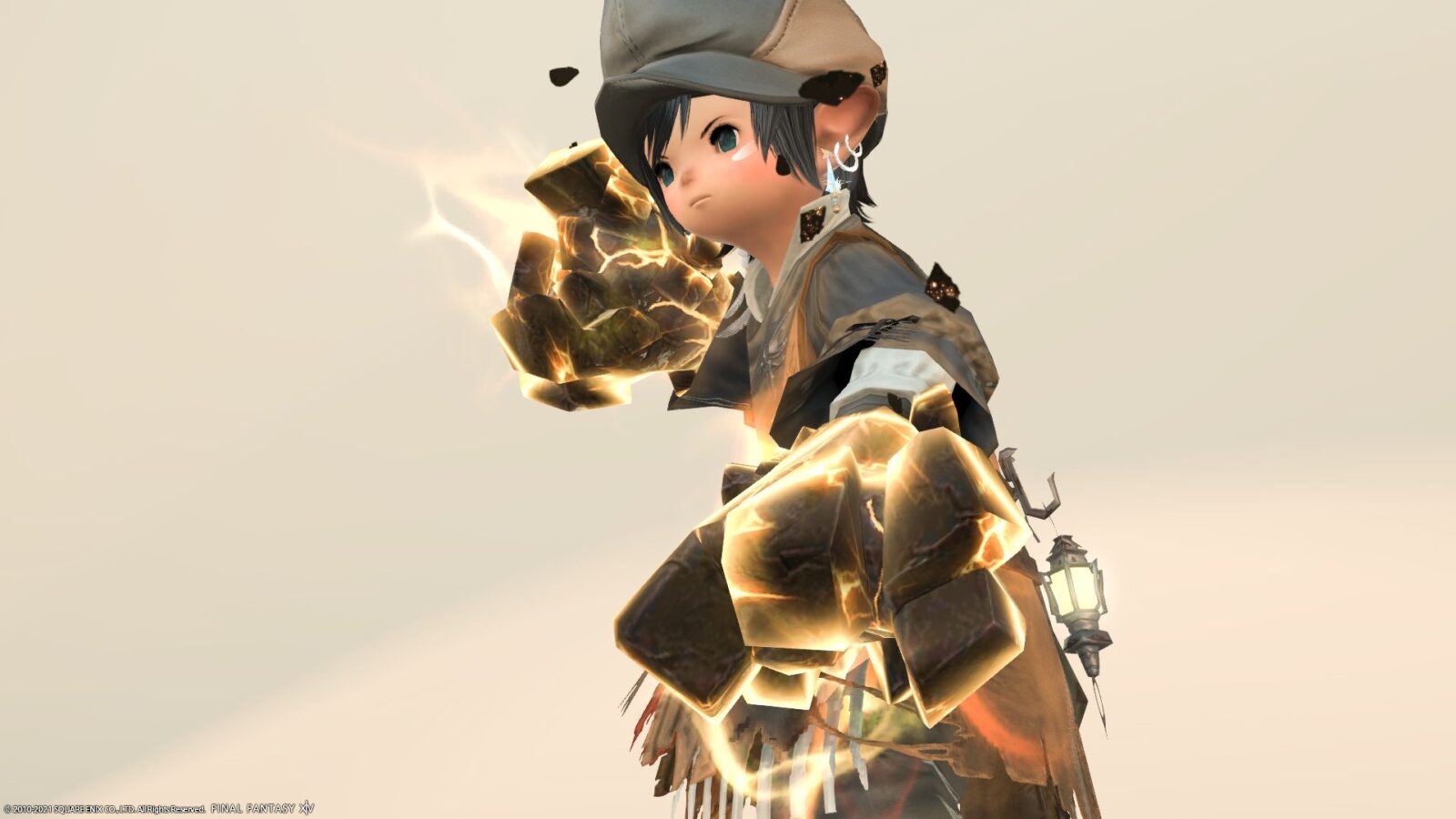 I wish I could drop the enemy off the cliff.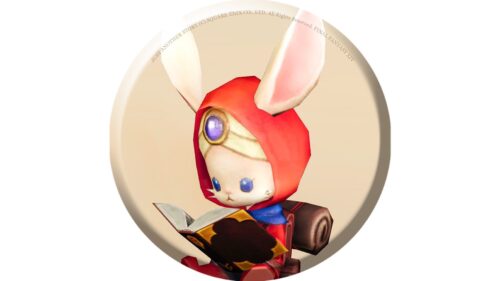 namingway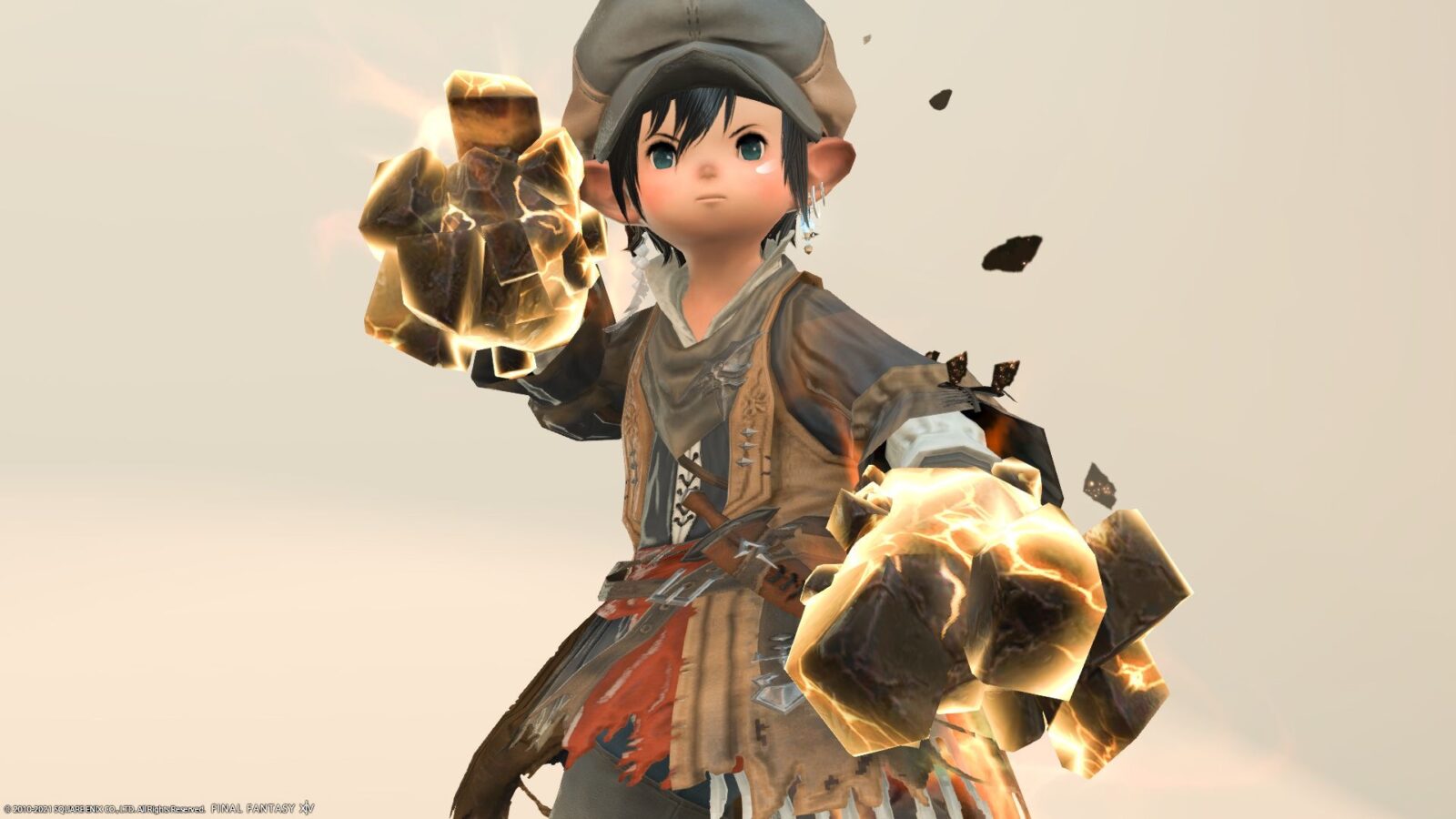 This "Tremor Knuckles" is a crafter-made weapon, so you can purchase it on the market board.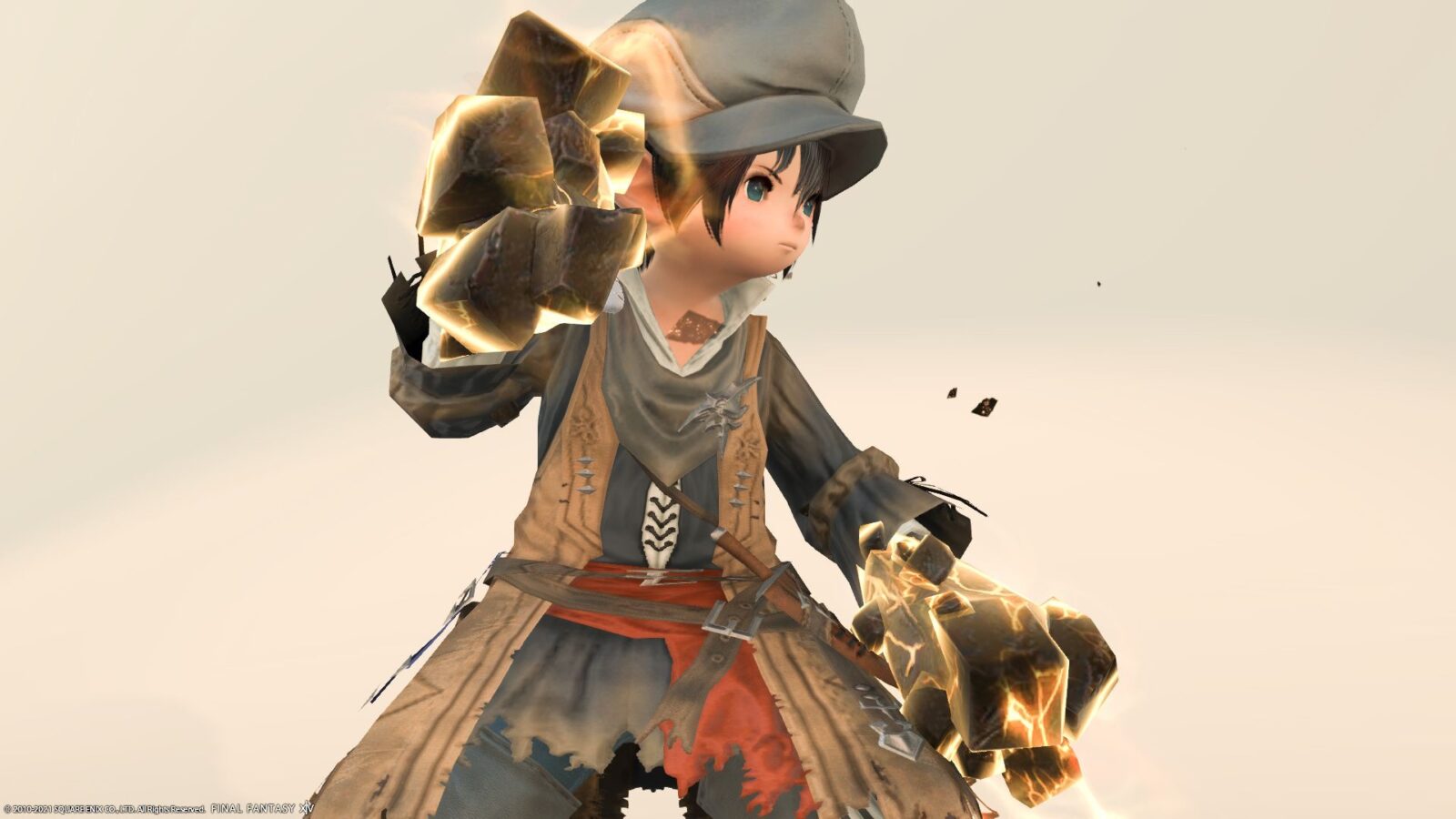 Maybe it 's not popular, it 's sold very cheaply.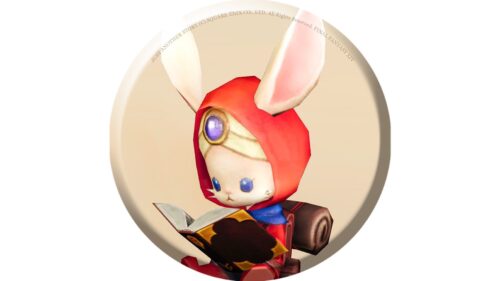 namingway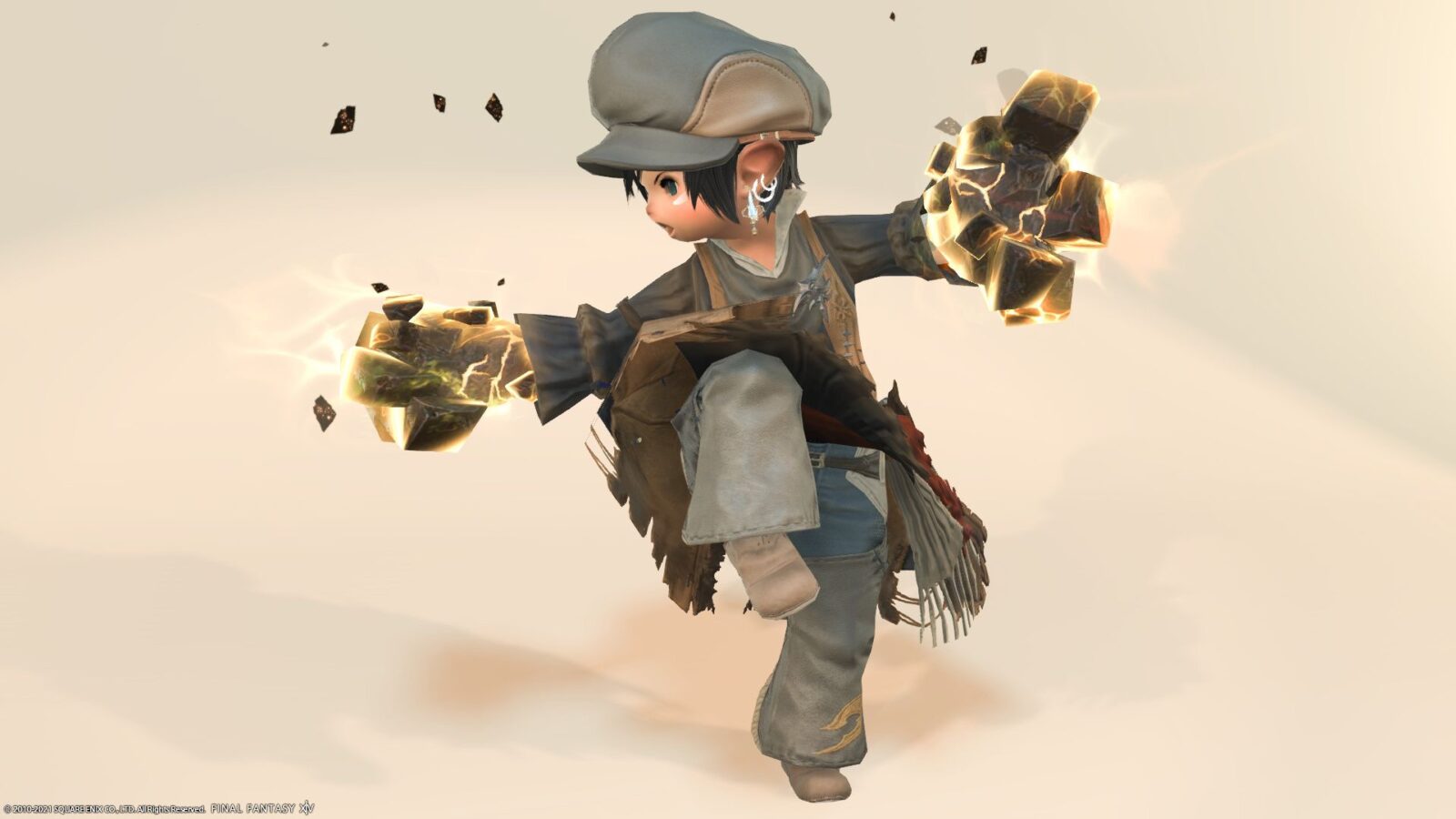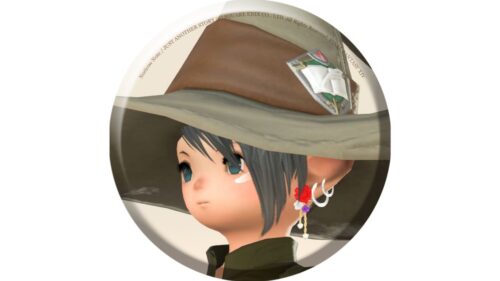 norirow
The sound effect when I set it up is also pleasant and I like it quite a lot 💦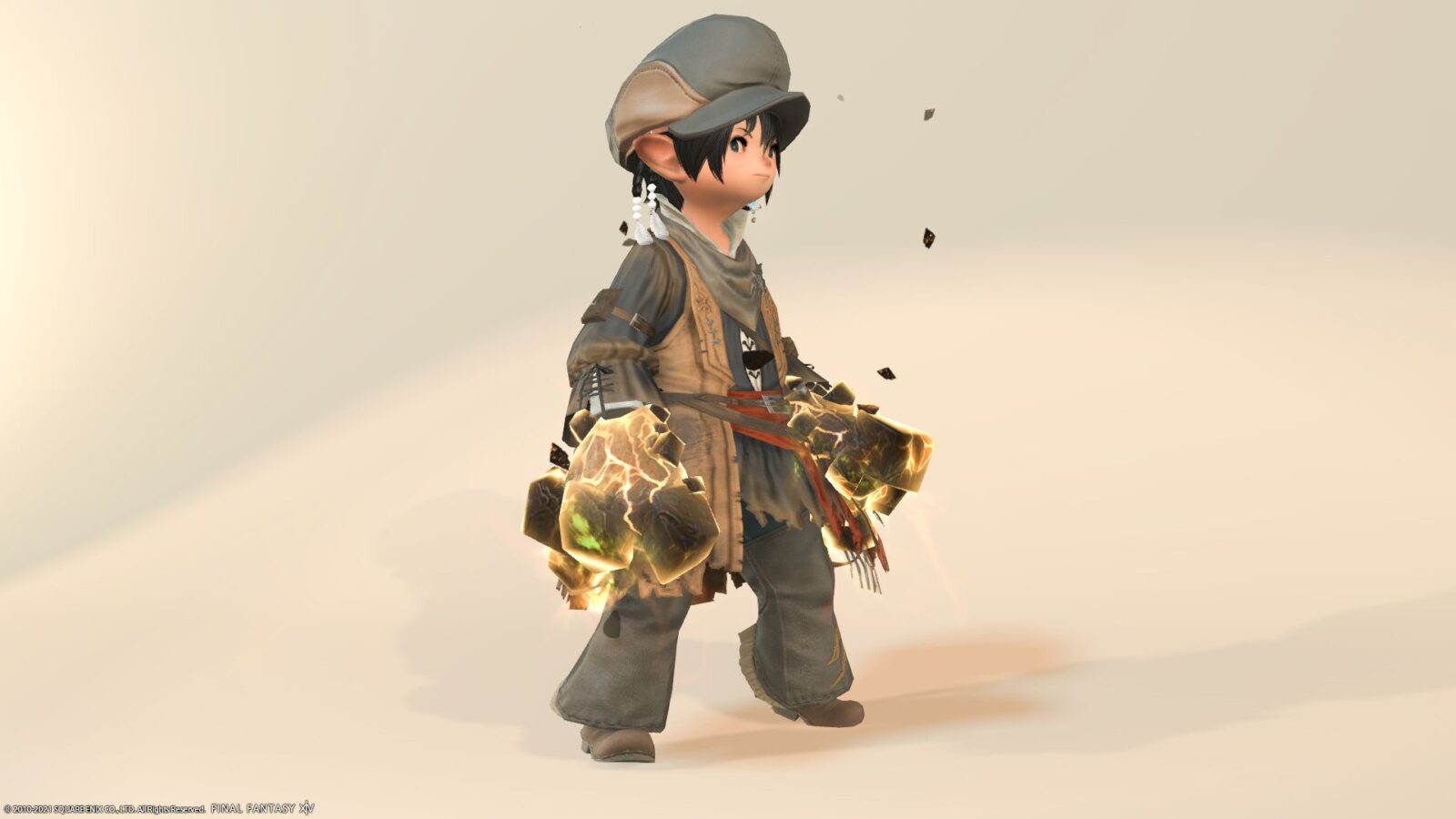 So, it was a record of Titan's shining monk fighting weapon "Tremor Knuckles".
▼ Check out the video for sound effects and huge gimmicks!
Related records