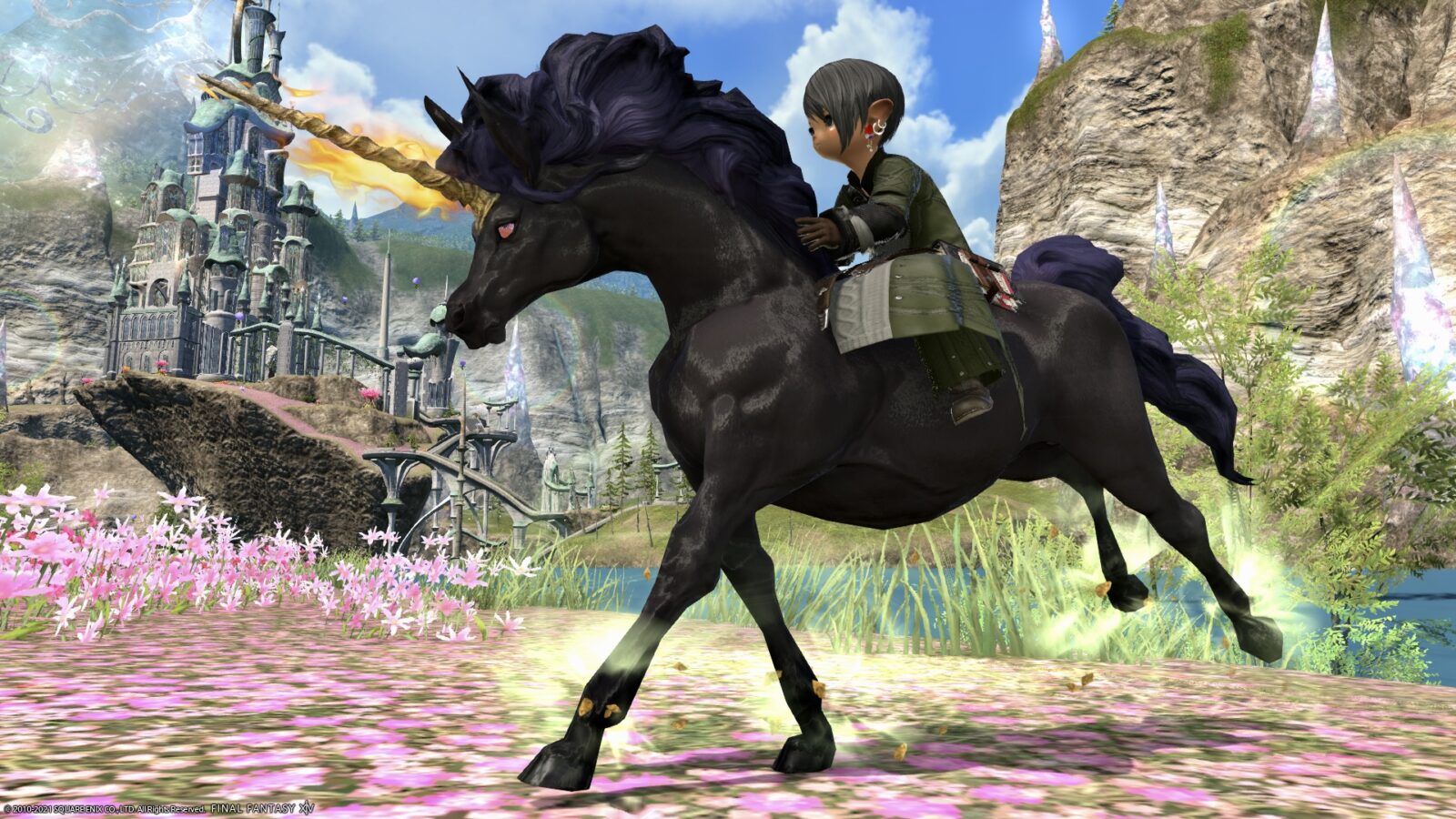 This is the black unicorn mount "Nightmare".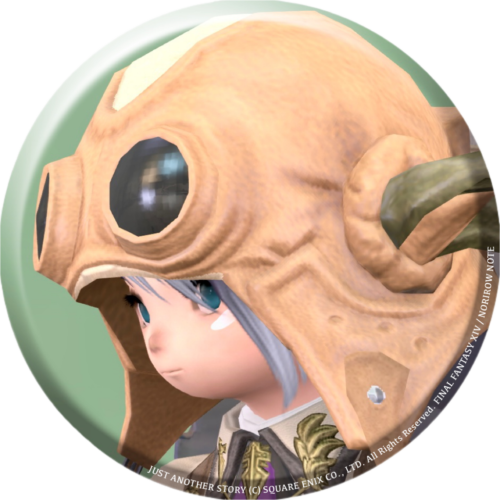 norirow
It 's a black and dignified horse.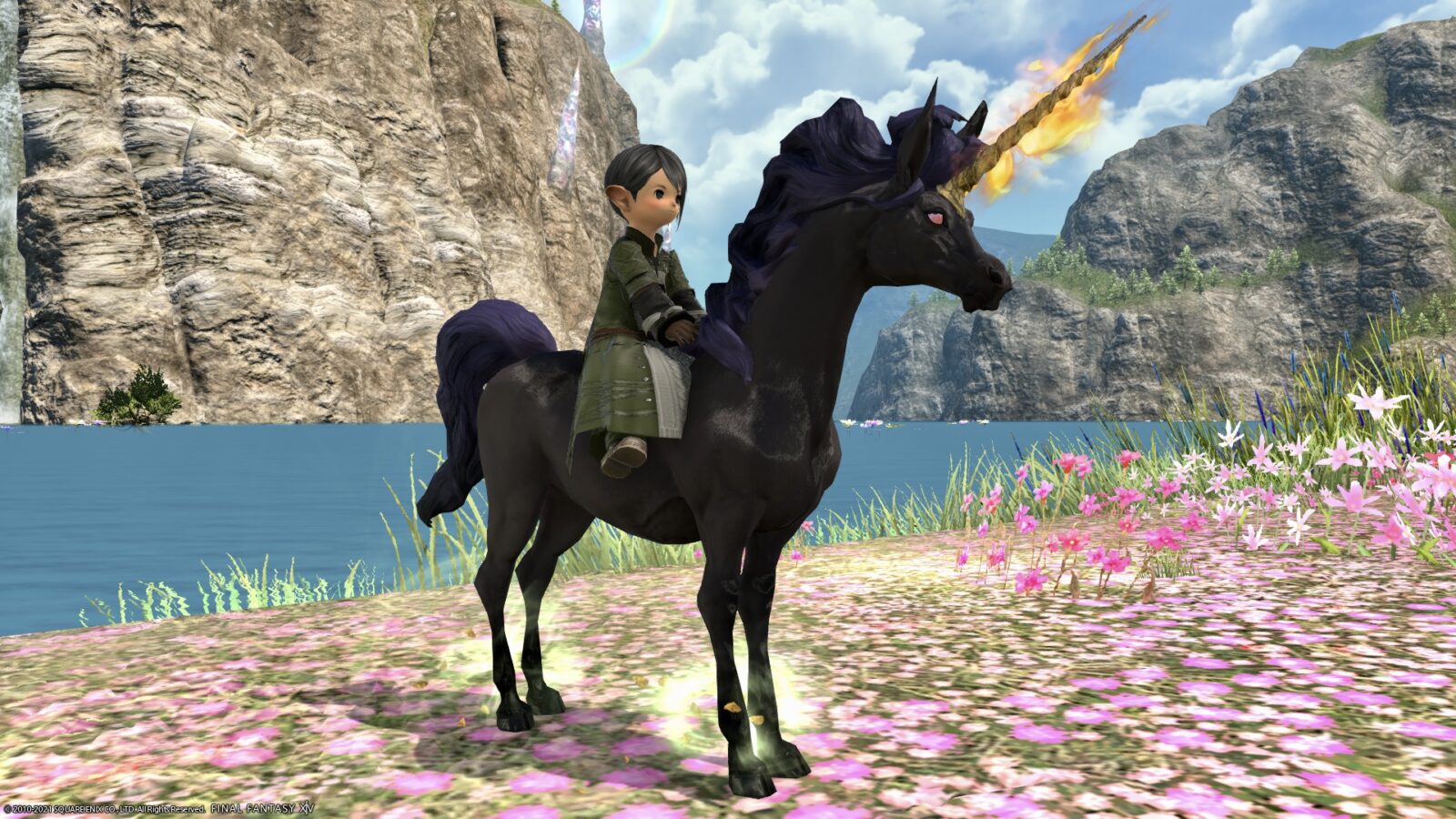 But nightmare means a scary dream, right? It's a little scary.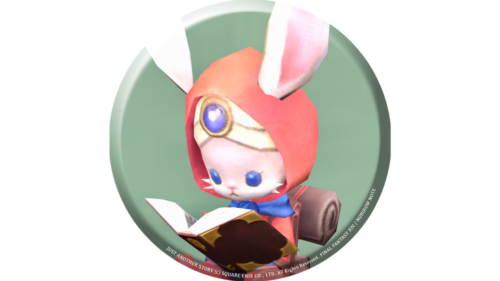 namingway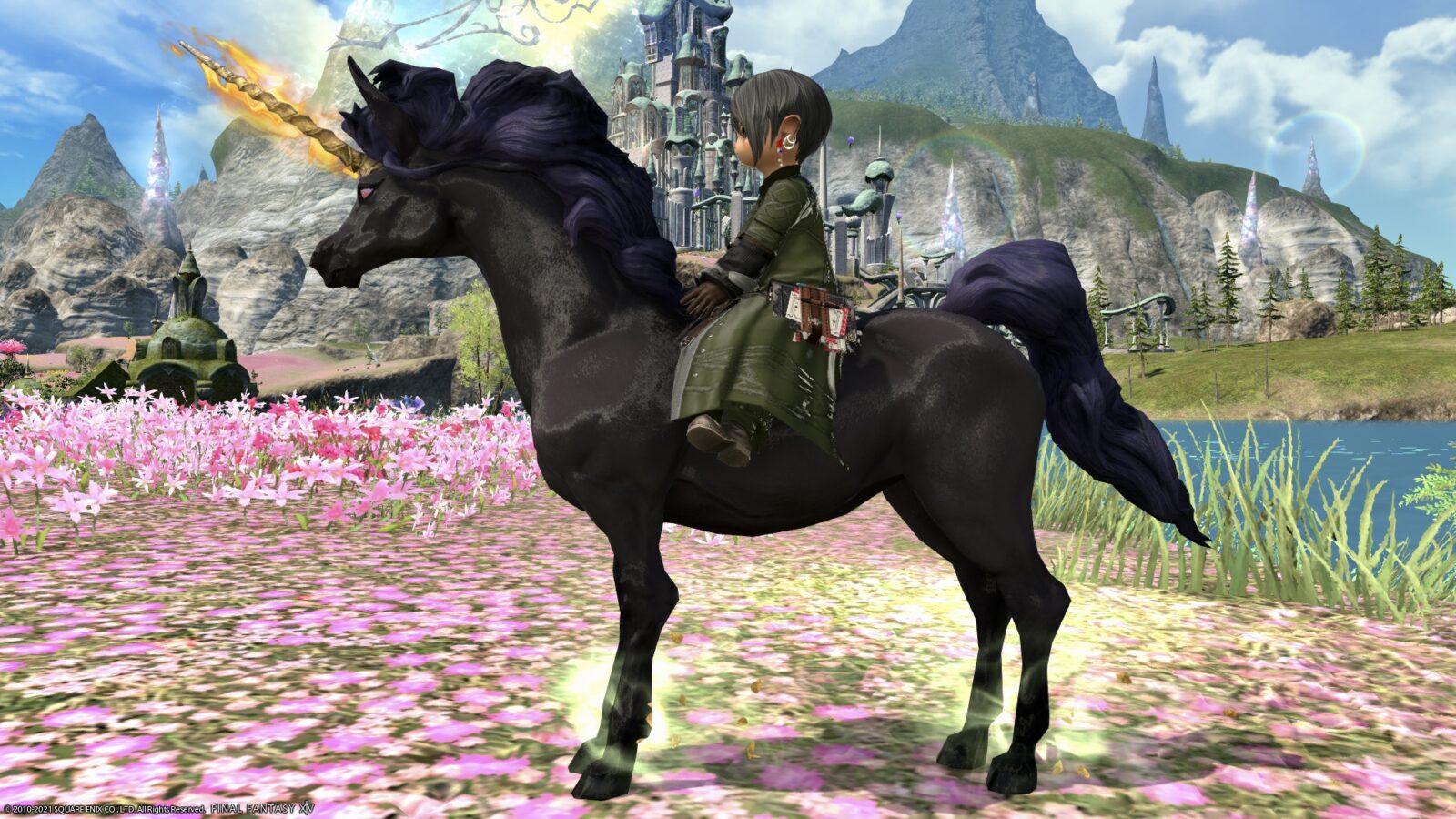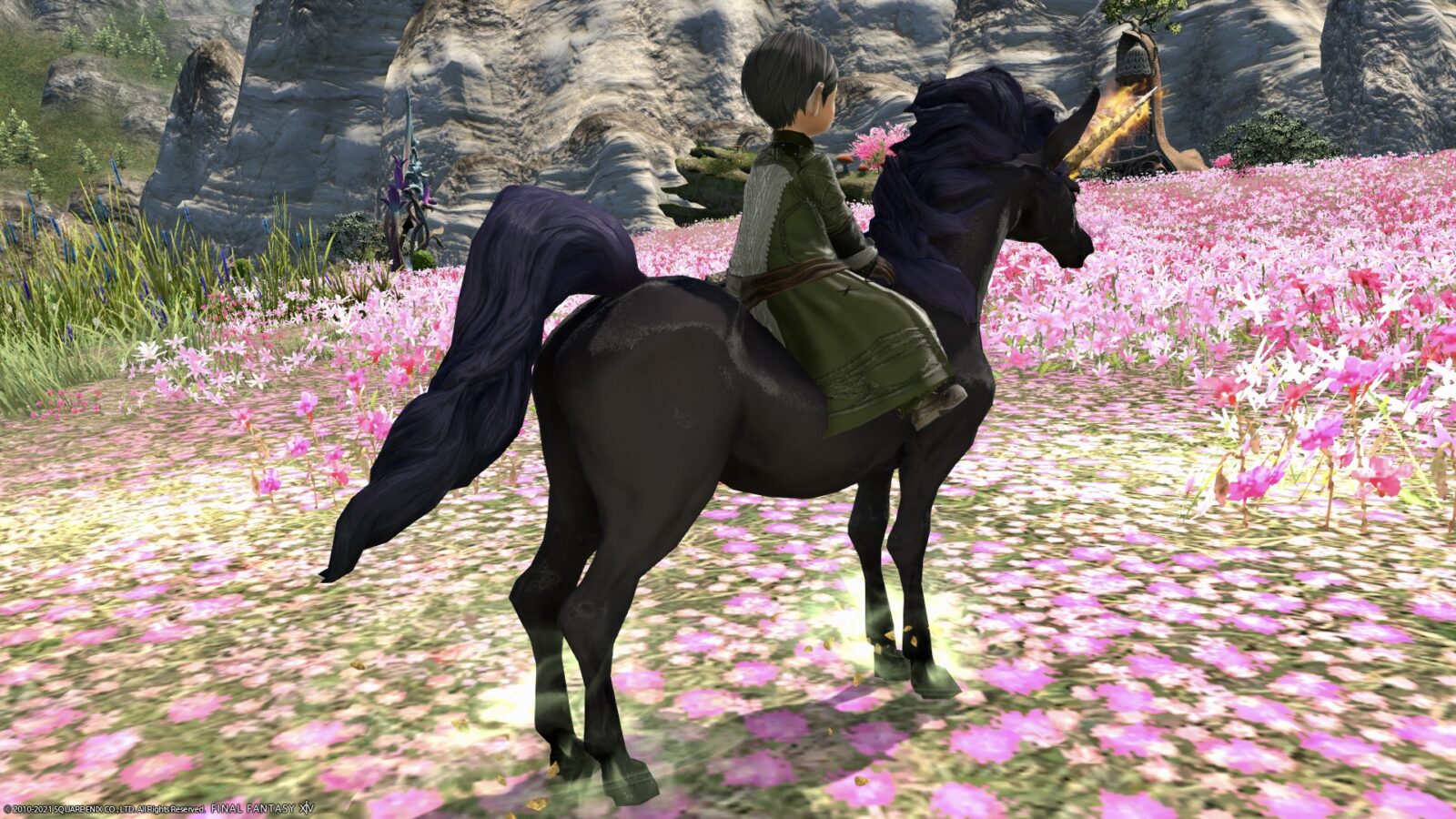 It's a unicorn with a dignified face, with a very beautiful black coat, although it has a slightly dark image because it bears the name of a nightmare.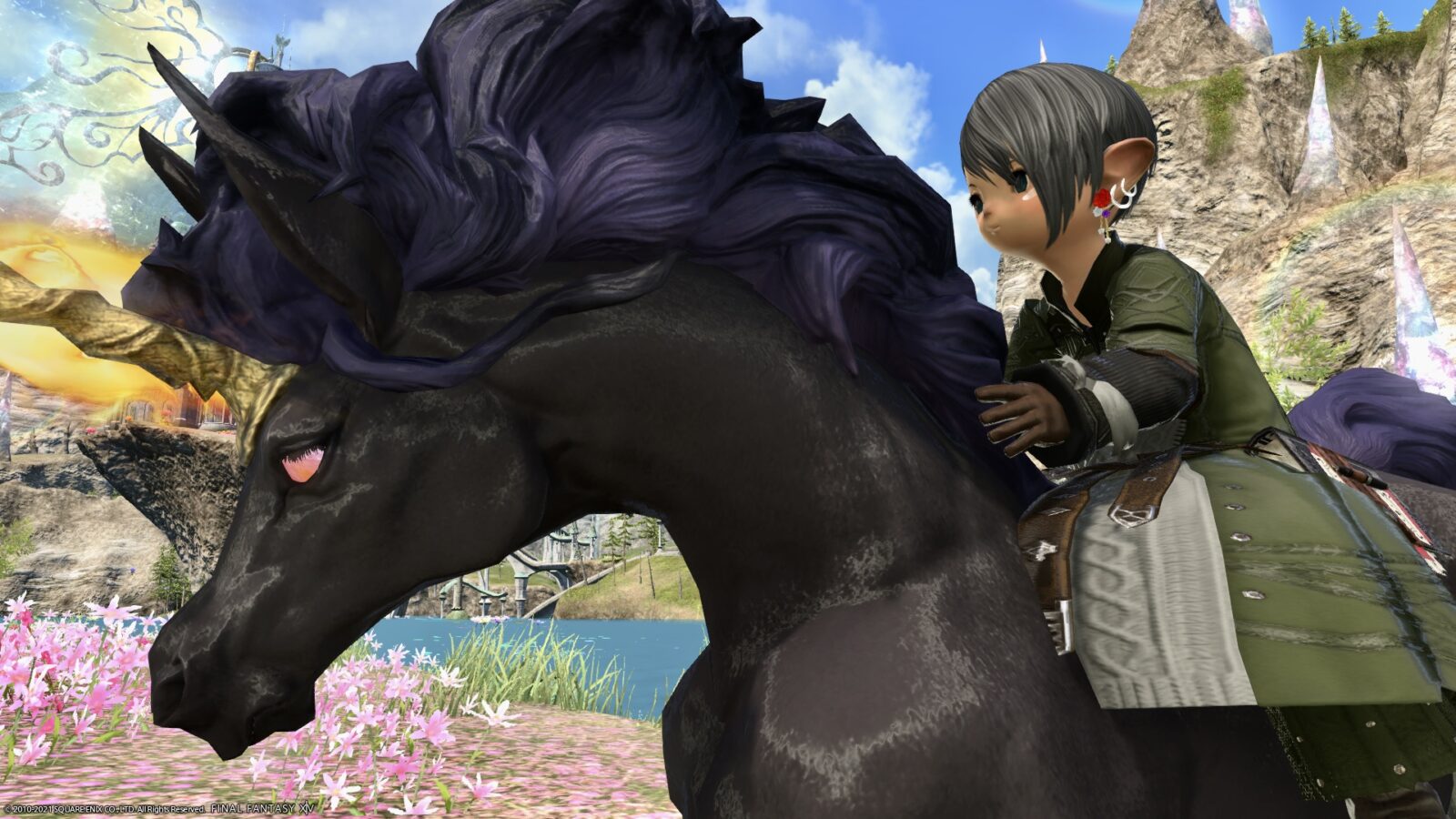 The horns have a yellow light.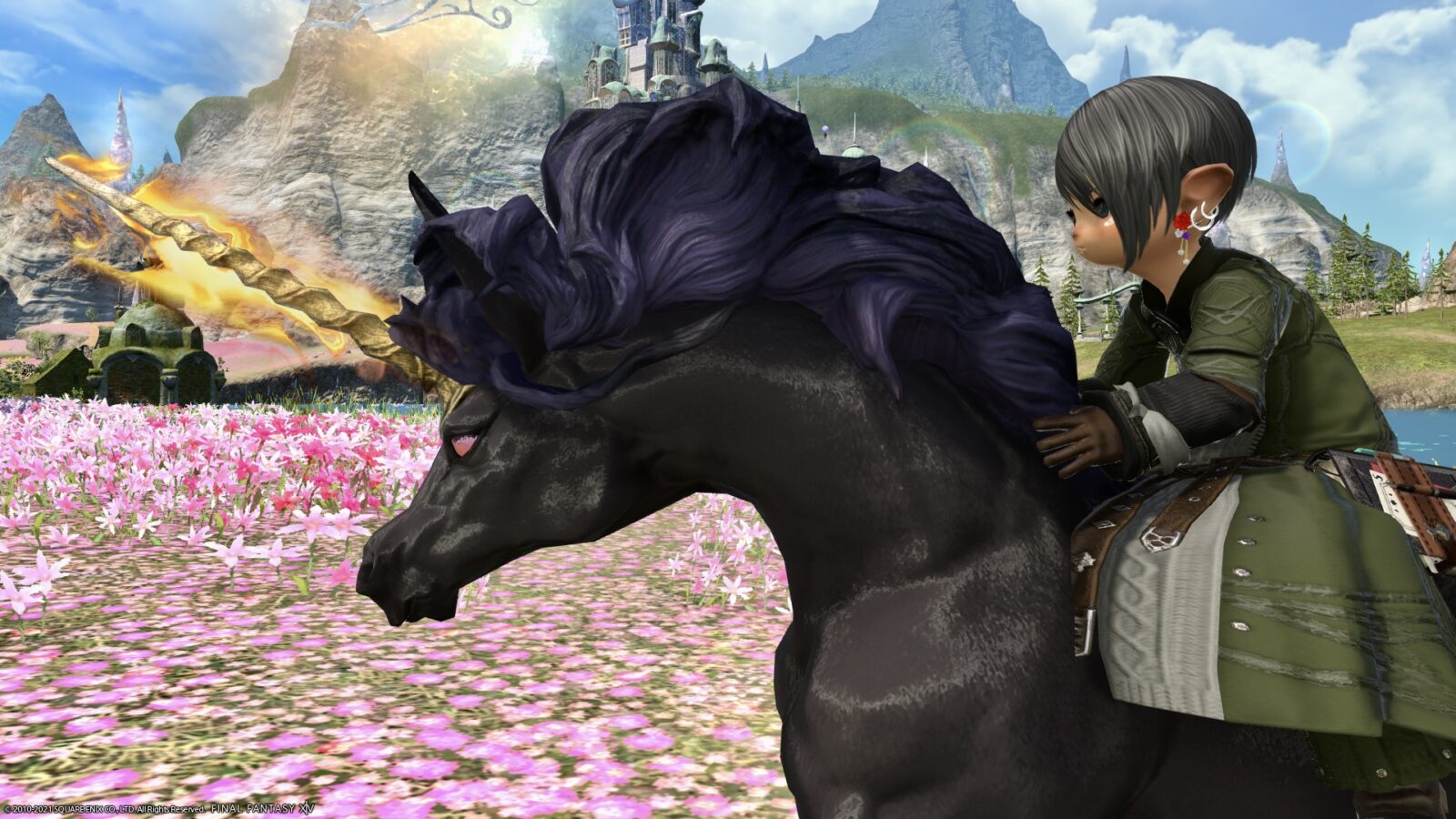 She wears a green aura on her legs.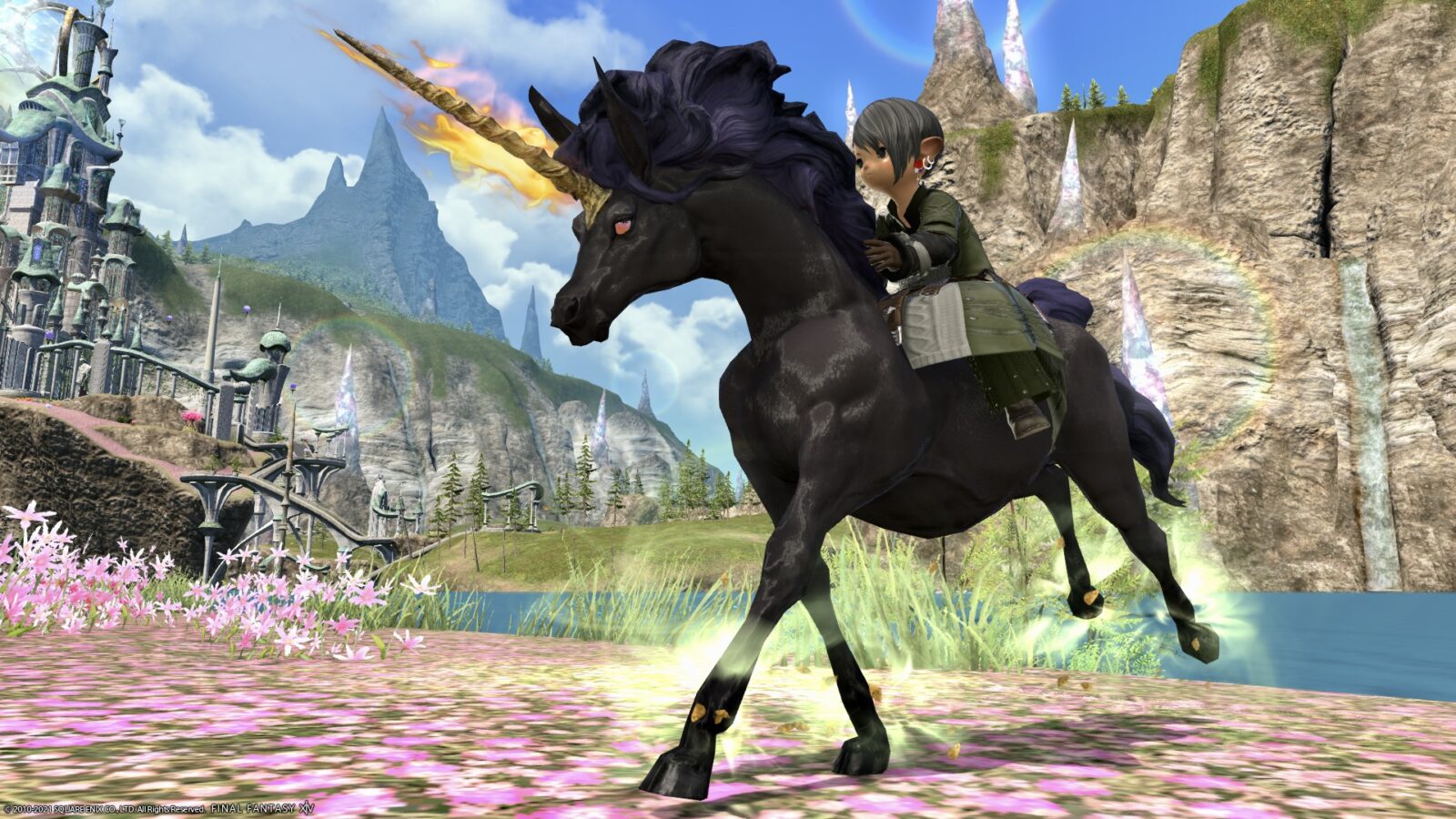 While it is no secret that it was the enigmatic Ascians who provided the beast tribes with nightmares, their reasons for doing so remain shrouded in mystery. Otherwise untamable, the single piercing tone of a magicked whistle is the only method known to soothe the savage beasts.

From the official commentary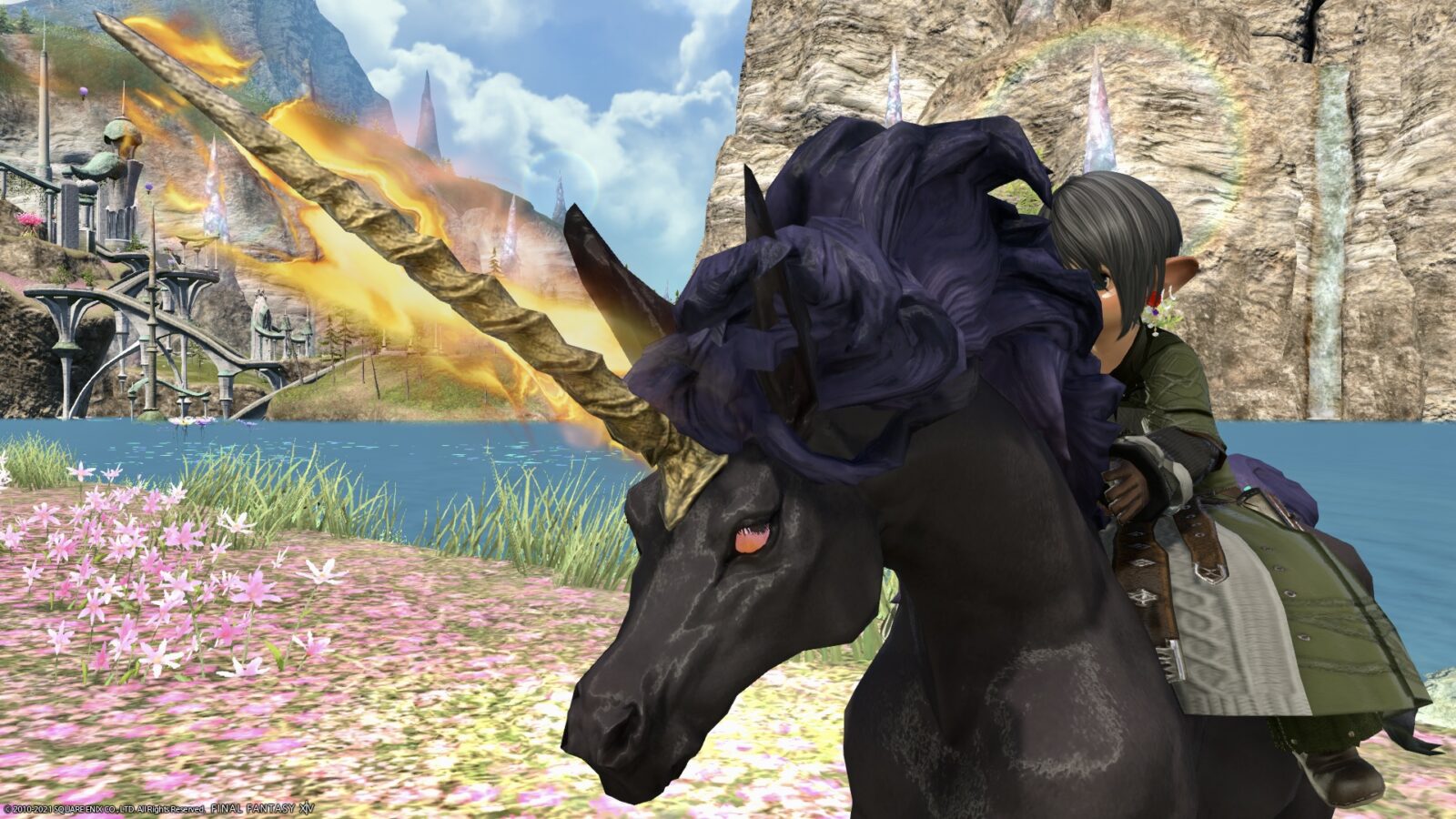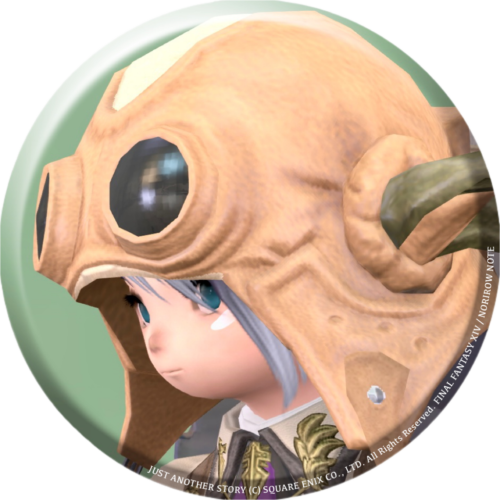 norirow
The horse series mounts are pretty cute overall.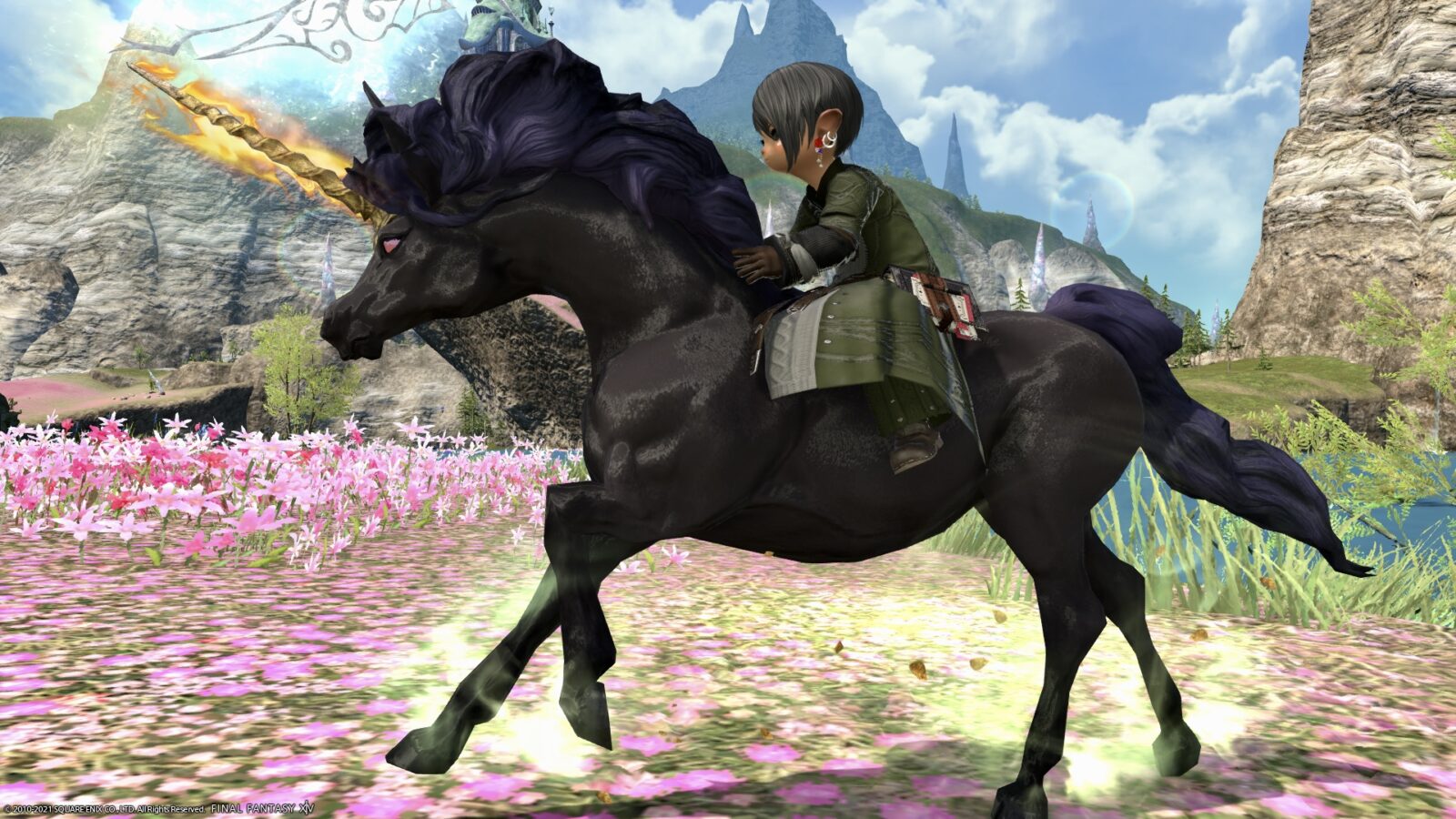 I think it's because Lalafell is small and looks like a donkey.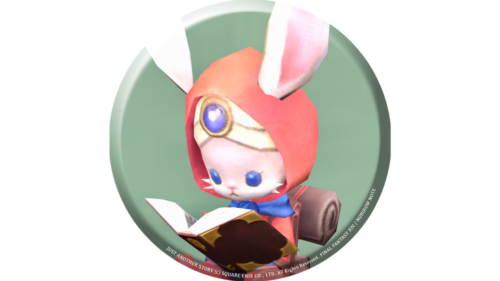 namingway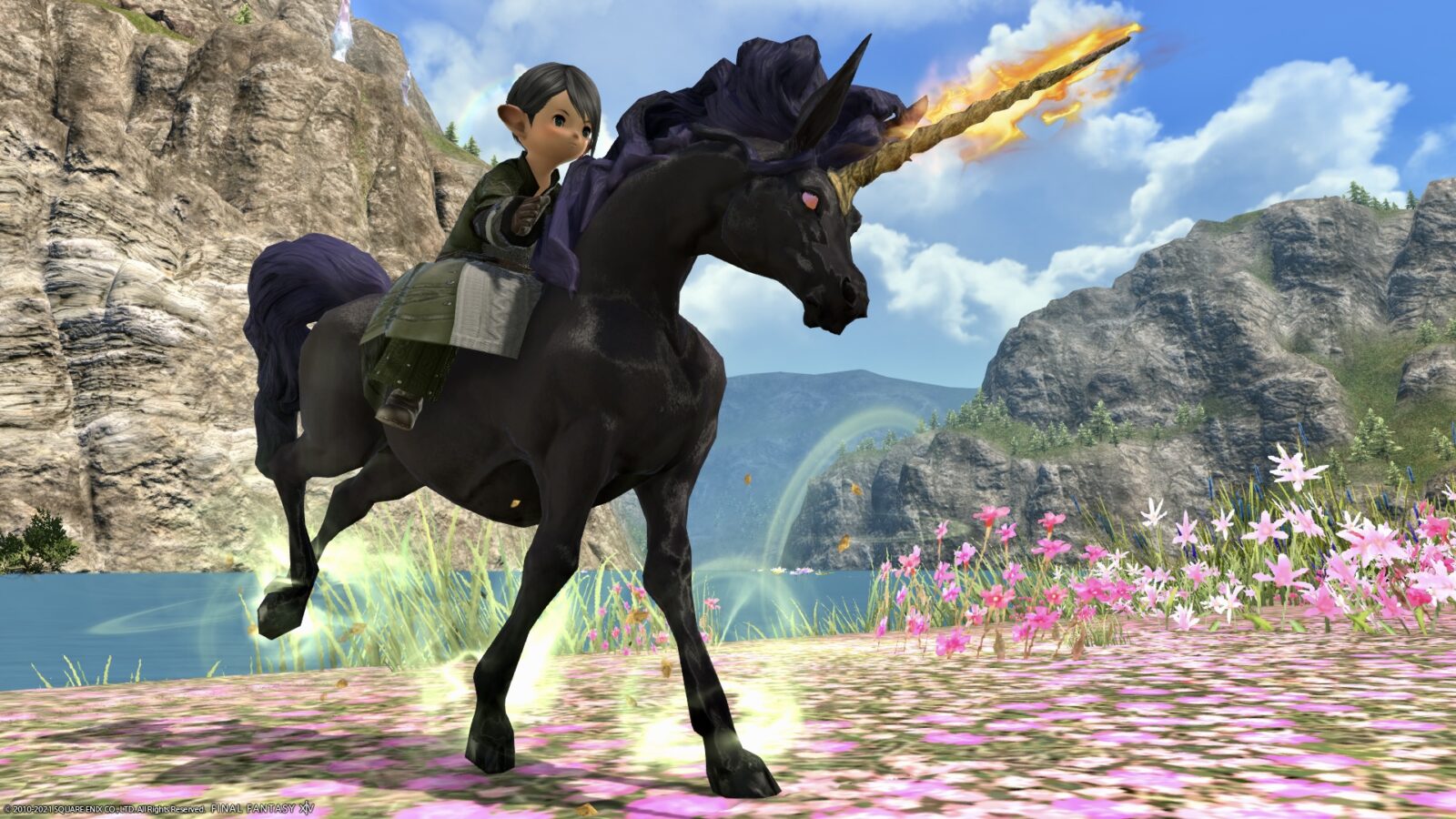 Check out the video below to see how it runs.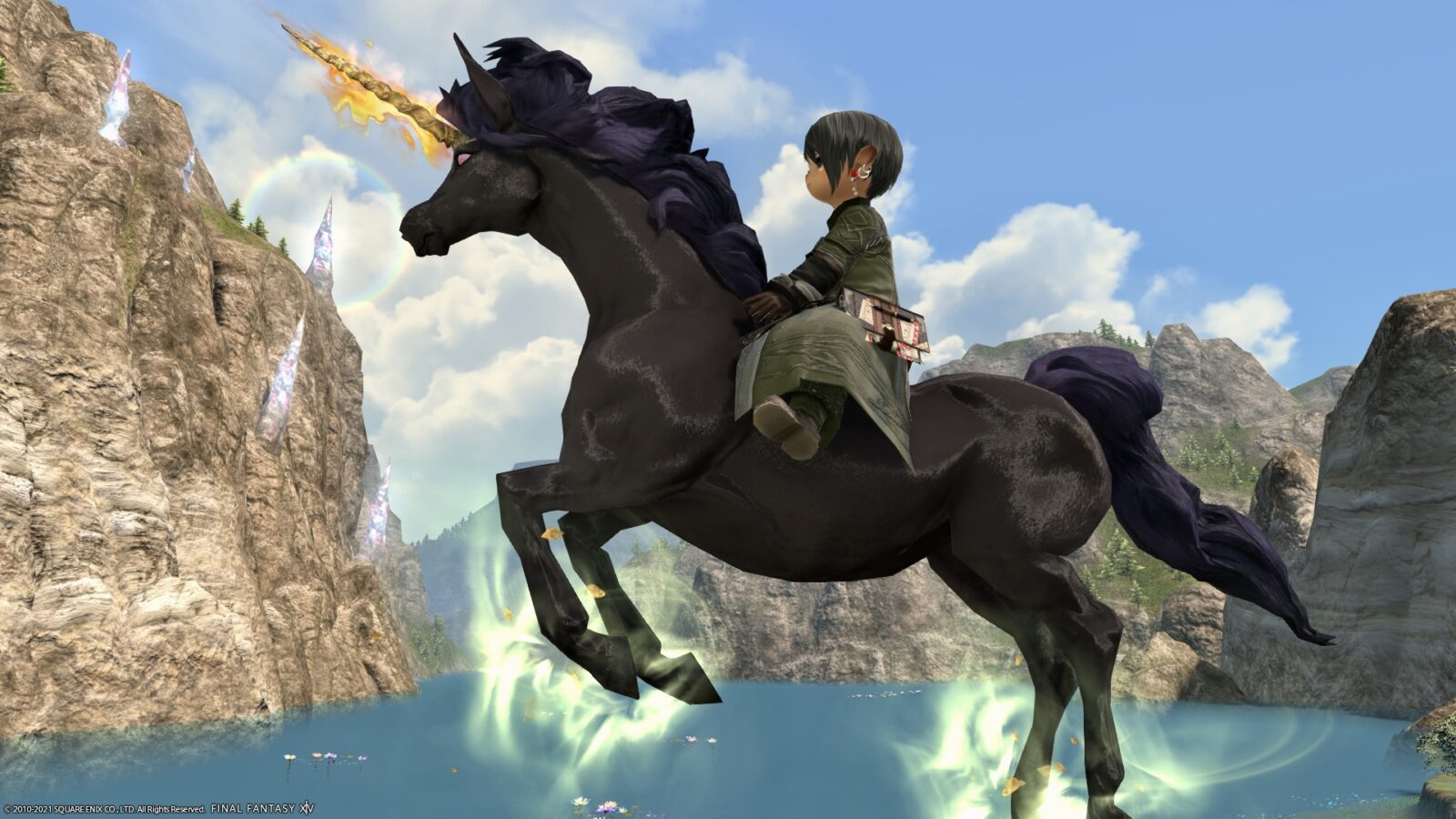 Even if she jumps up, her movement is not so different from that on the ground. She flies around dashingly.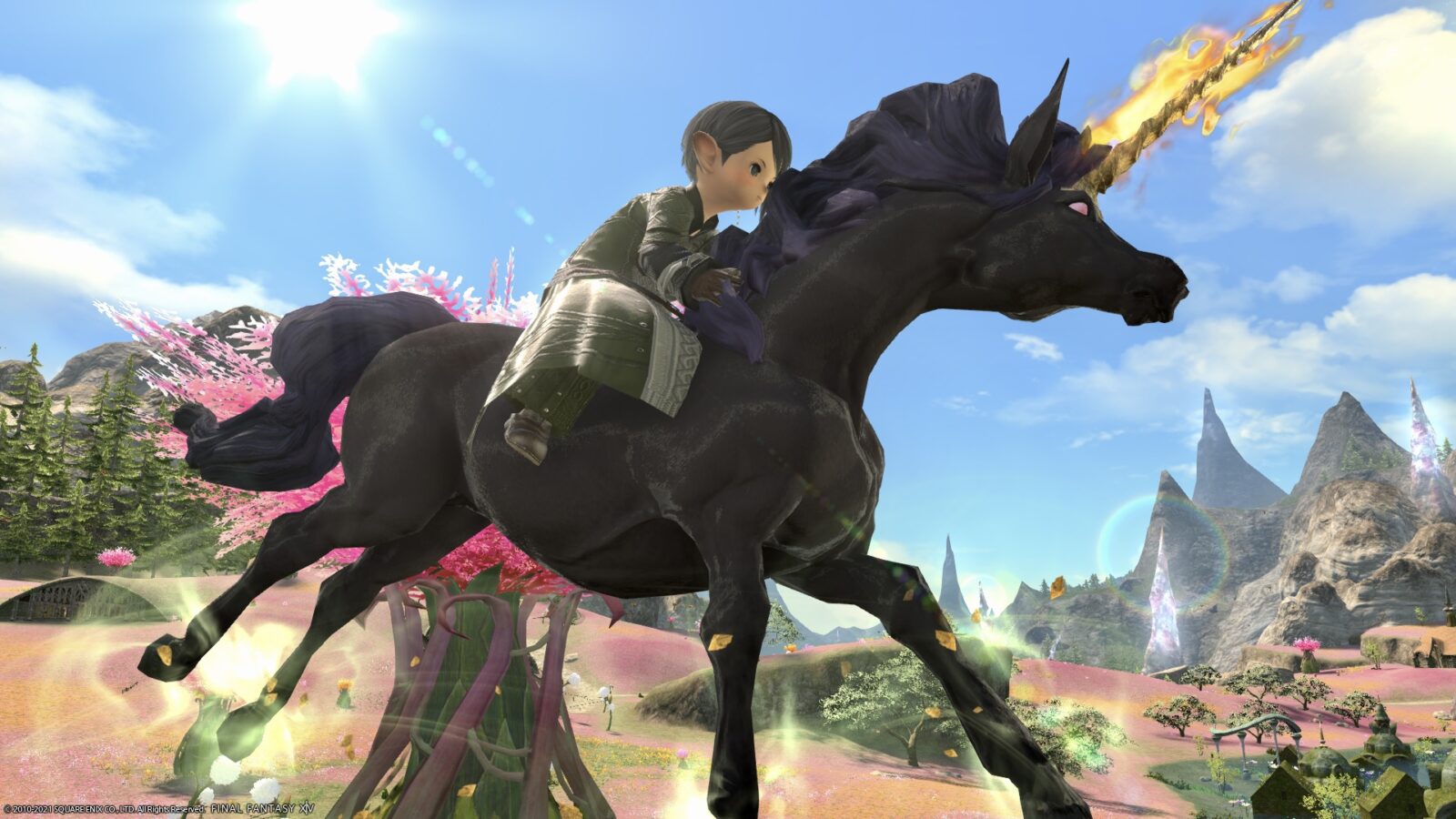 This mount "Nightmare" is rarely available at The Howling Eye (Extreme), The Navel (Extreme), and The Bowl of Embers (Extreme).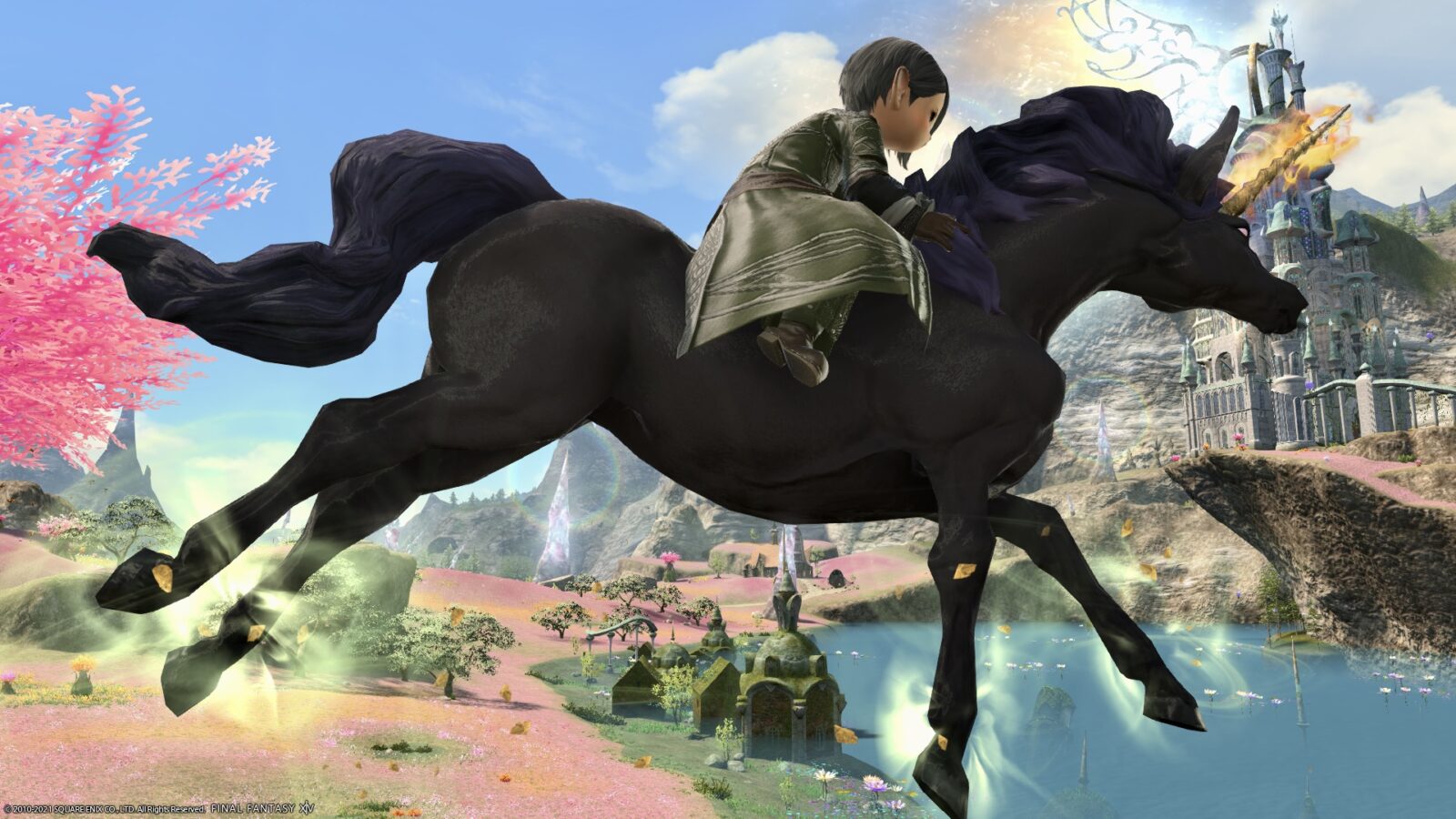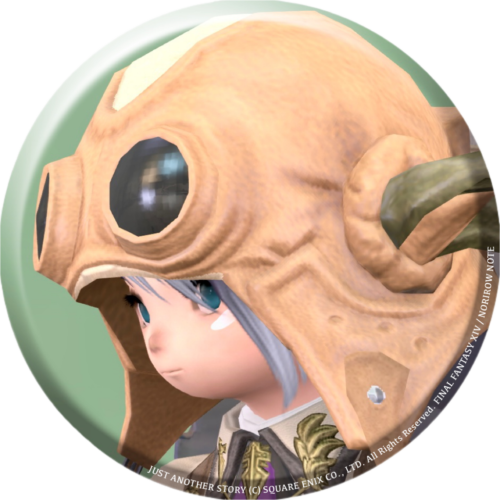 norirow
It's cool and cute, and if you like horses, it's a mount you definitely want to get.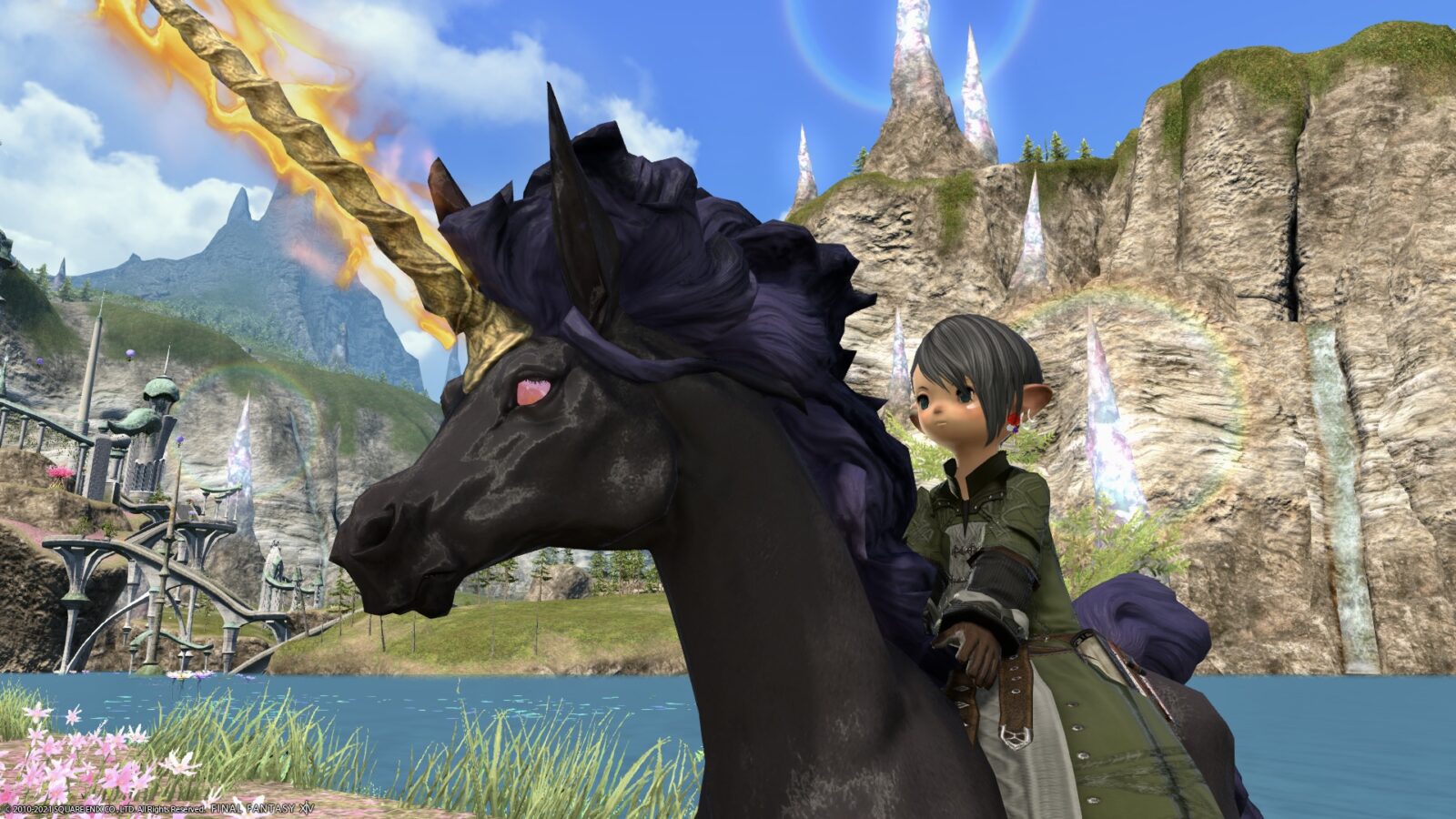 So, it was a record of the black unicorn mount "Nightmare".
▼ Please check the video for the movement of the mount!
Related records