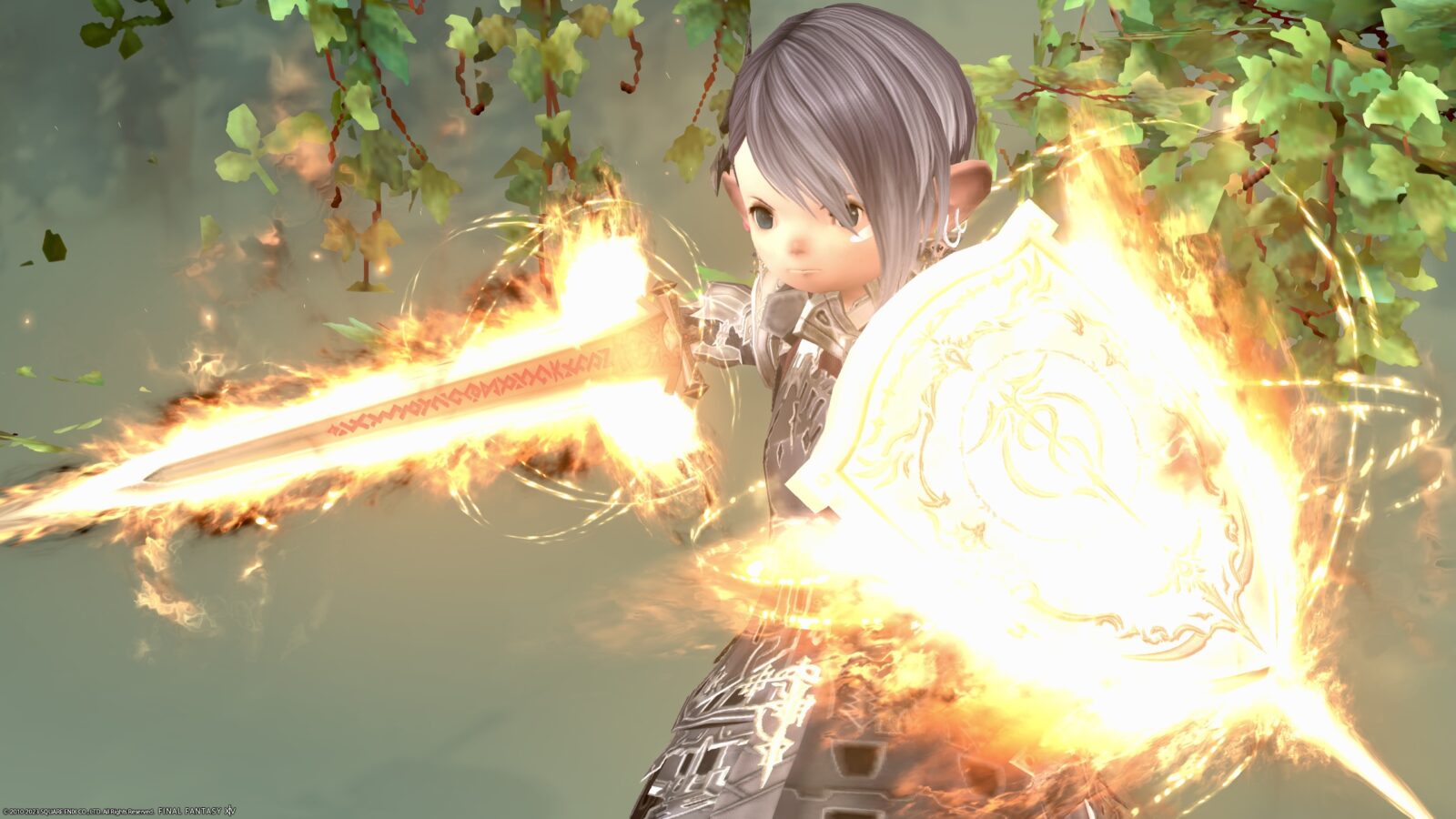 This is the record of Paladin's Anima Weapon (AW) 8th stage and final form sword and shield "Aettir Lux" & "Priwen Lux".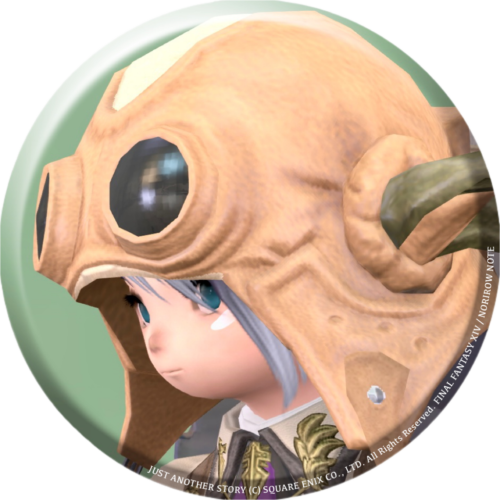 norirow
Yay! Paladin's AW is also completed!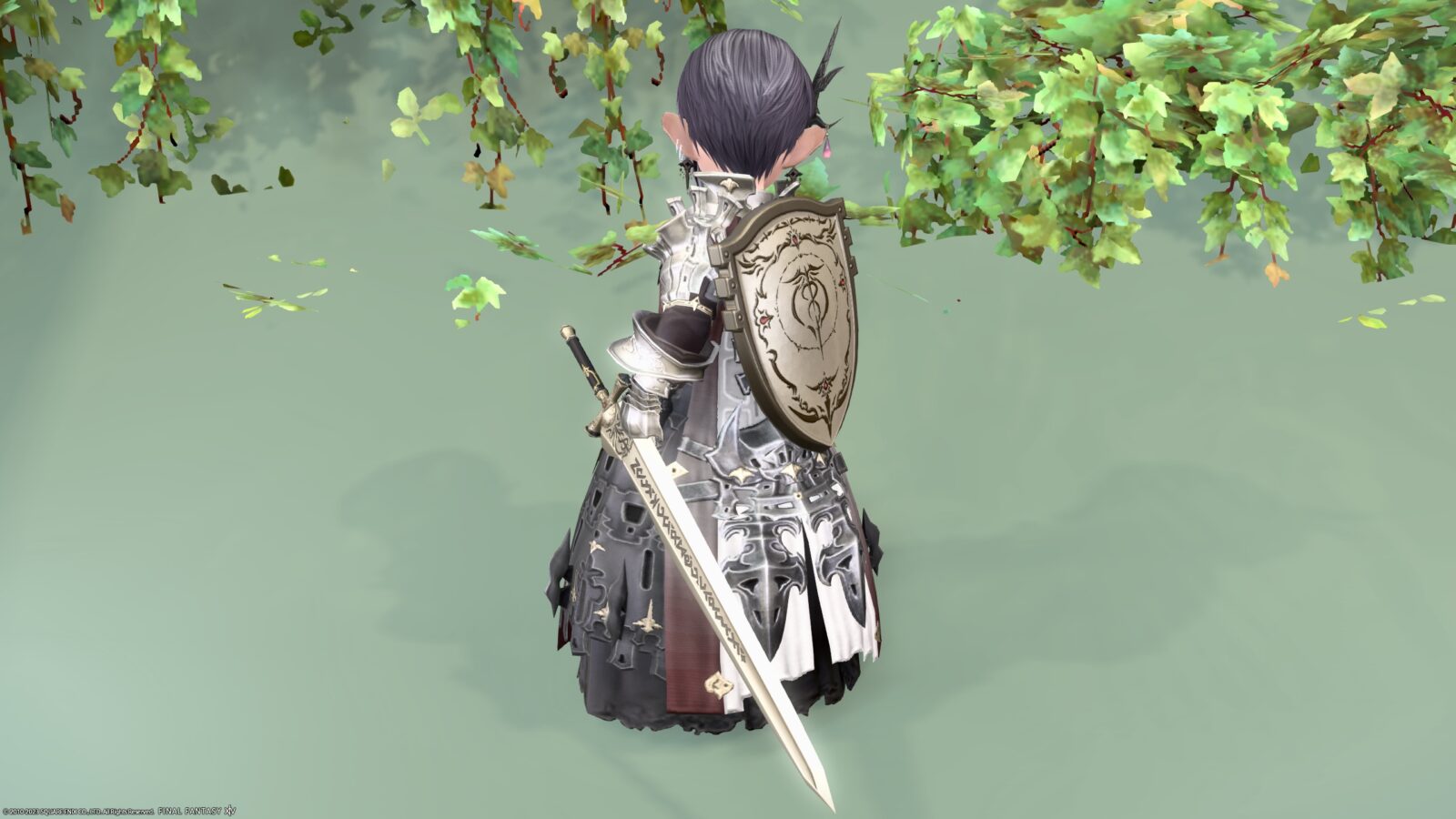 You got it pretty fast this time.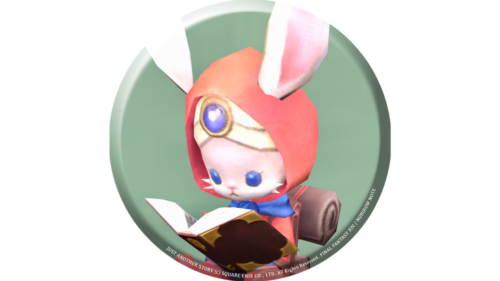 namingway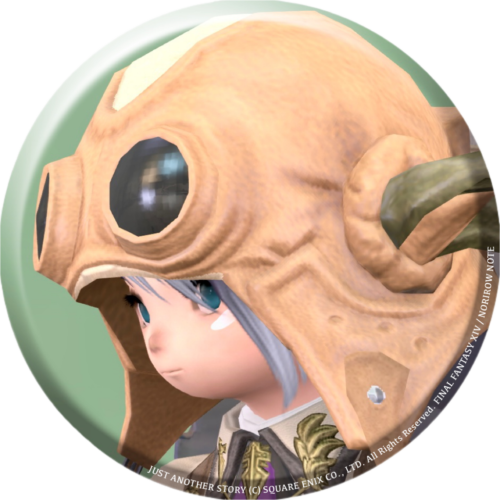 norirow
Oh yeah, I used to turn leftover poetics into necessary materials, so it was all done in one day♪
The design is the same as the previous stage, but the default color is a little more golden in color.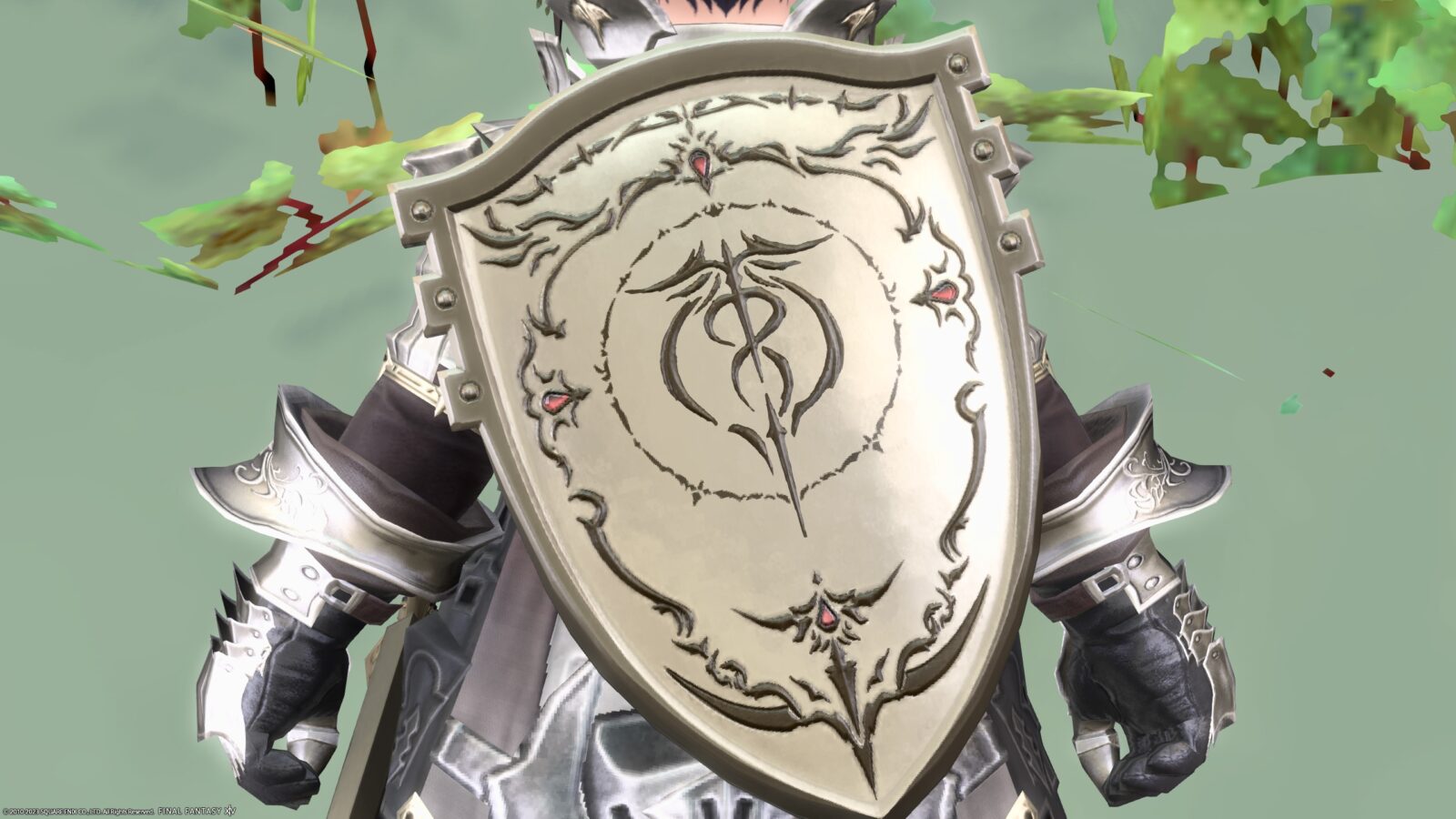 The crest of Anima Weapon is also conspicuously beautiful. It feels elegant that red gems are embedded.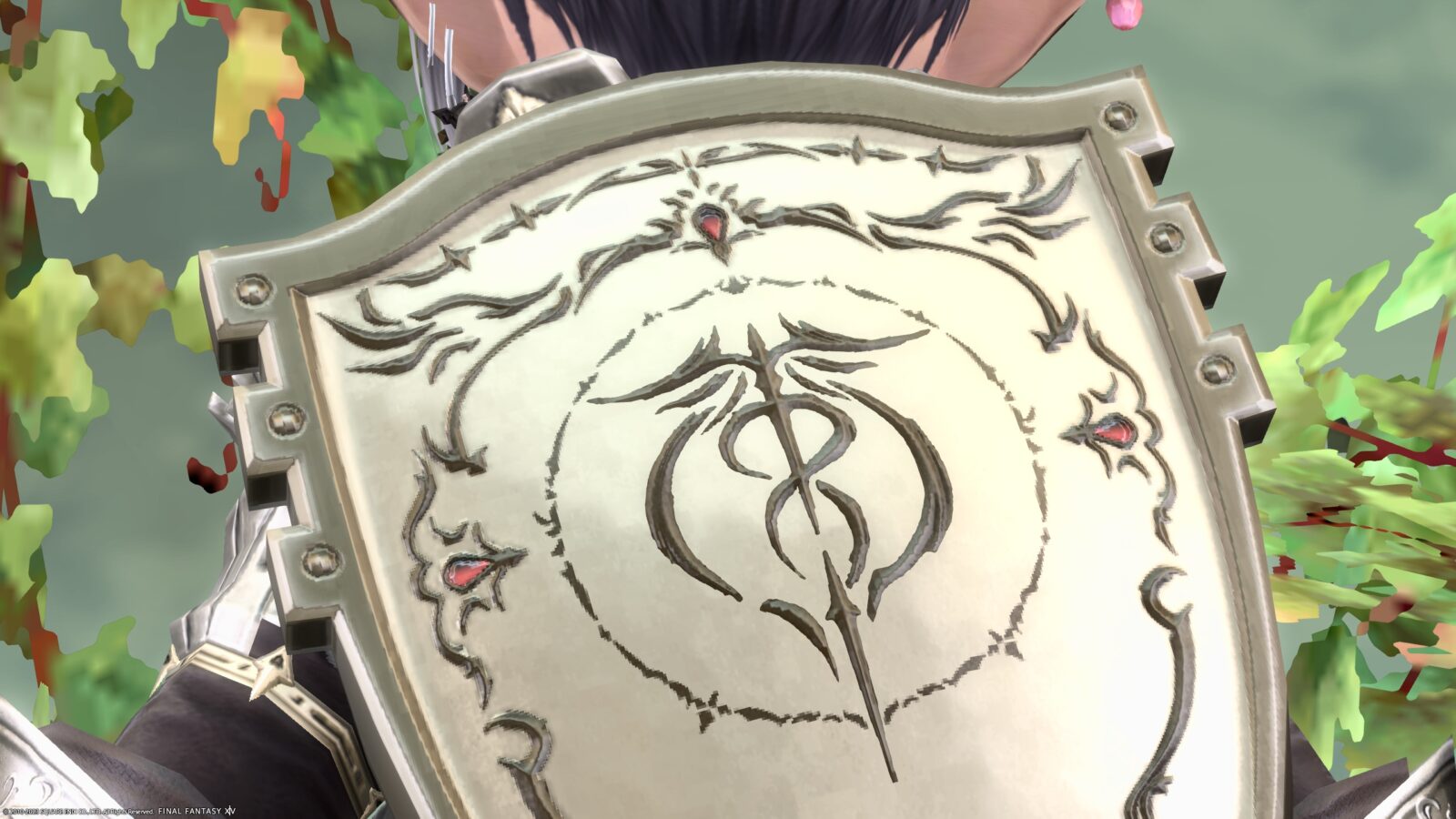 The sword is also gold and has a high-class feeling.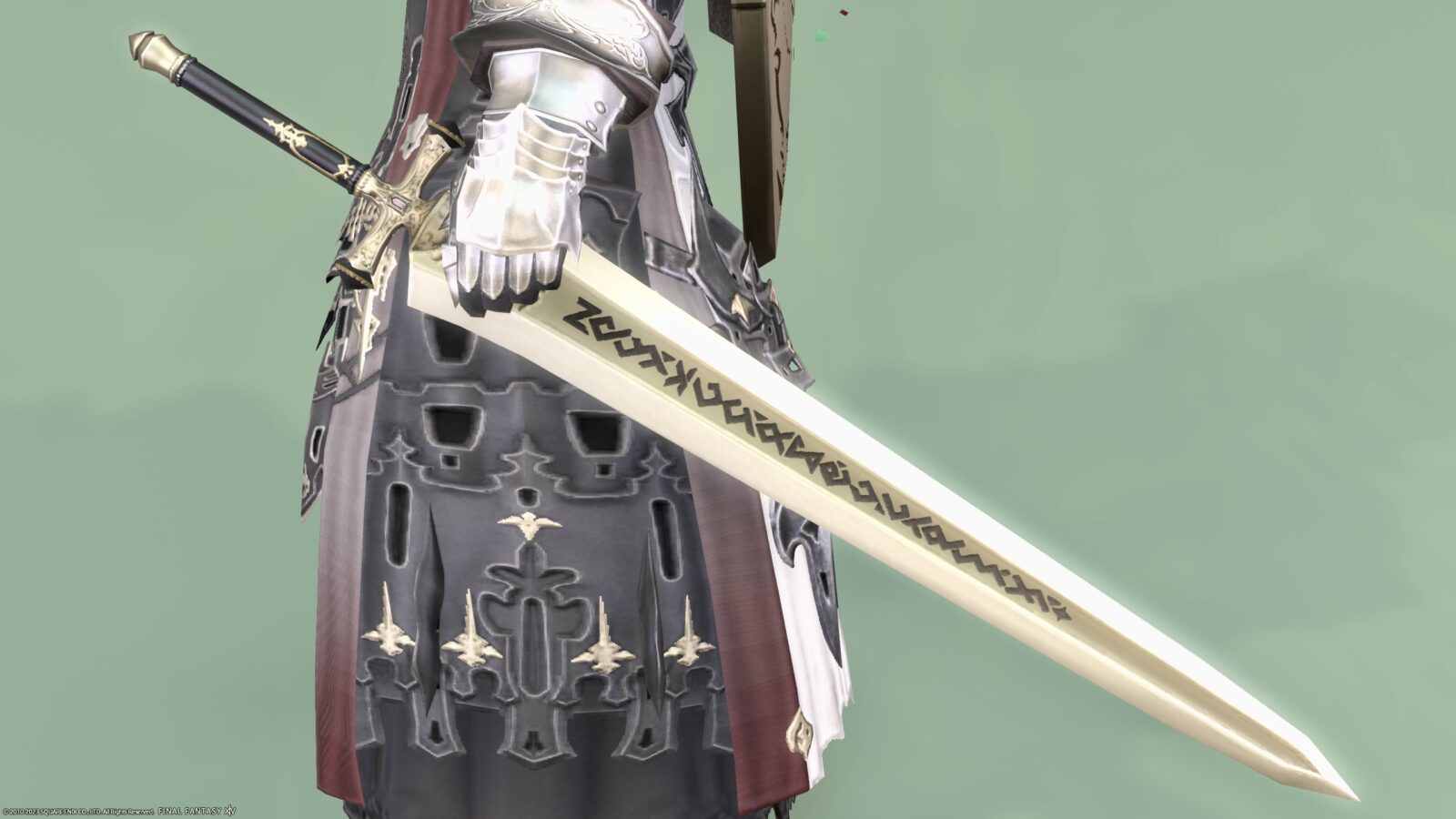 The handle is a cross and it's cool.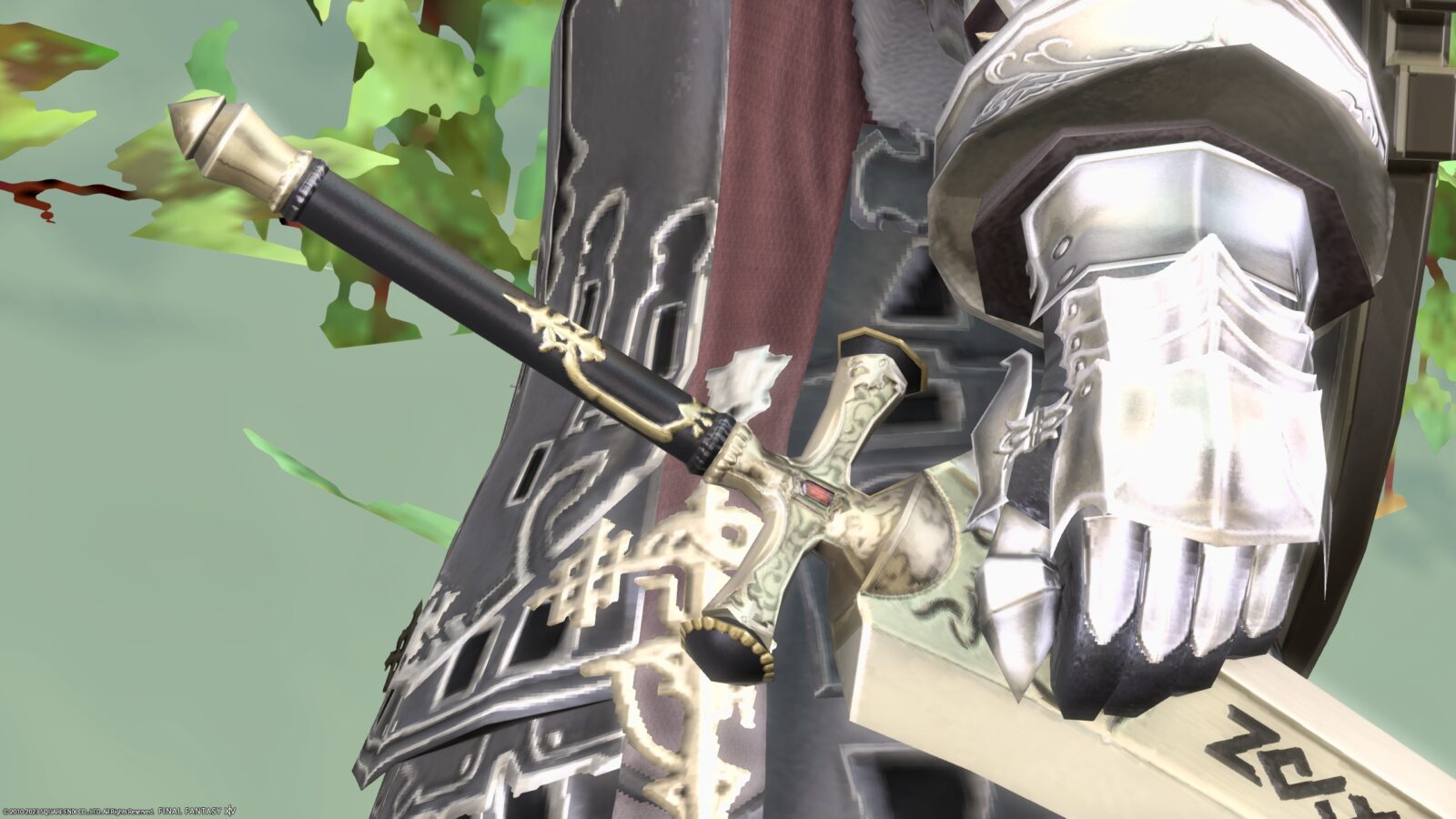 As in the previous stage, some characters are engraved on the blade.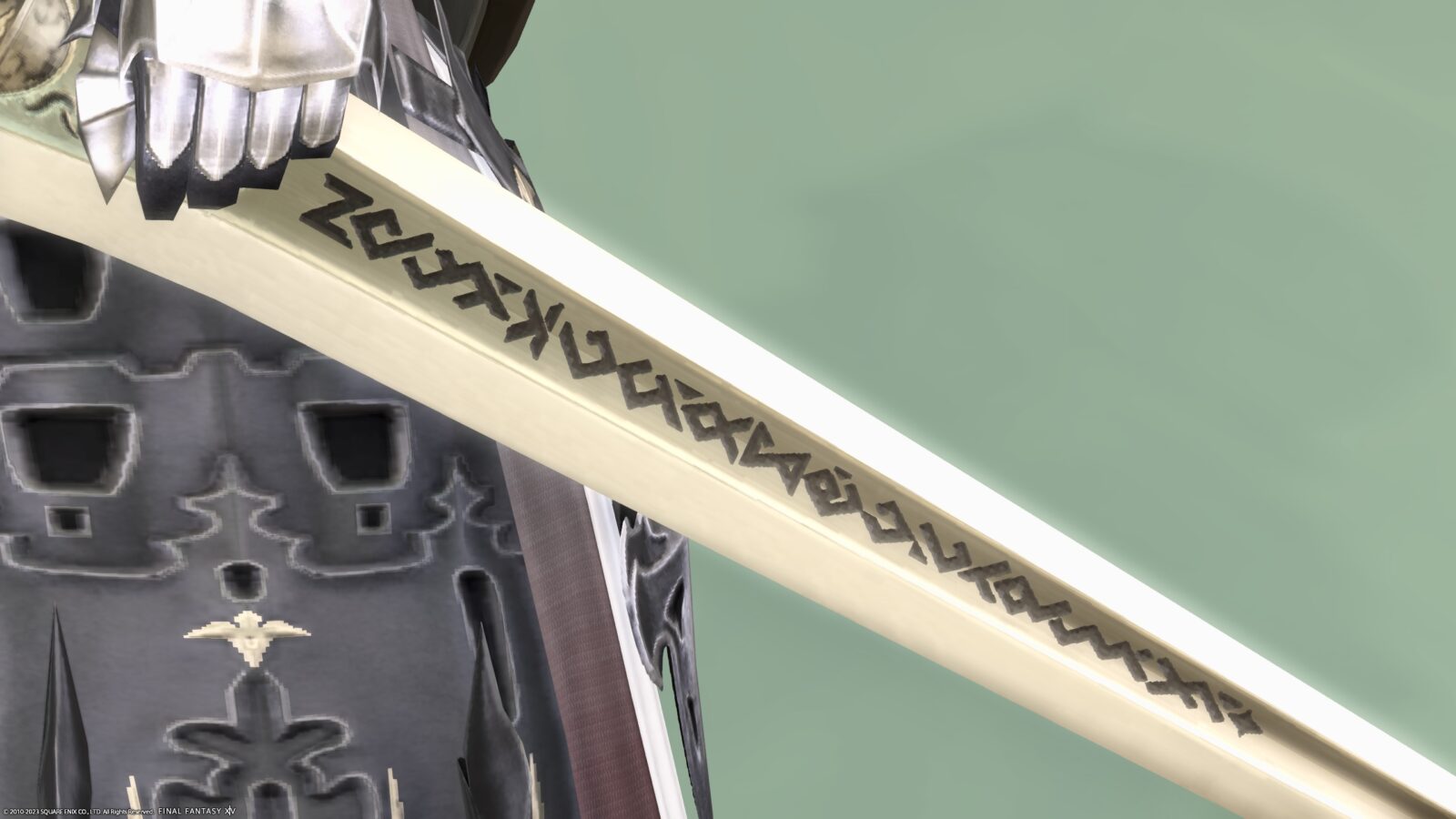 And when you set it up, it lights up!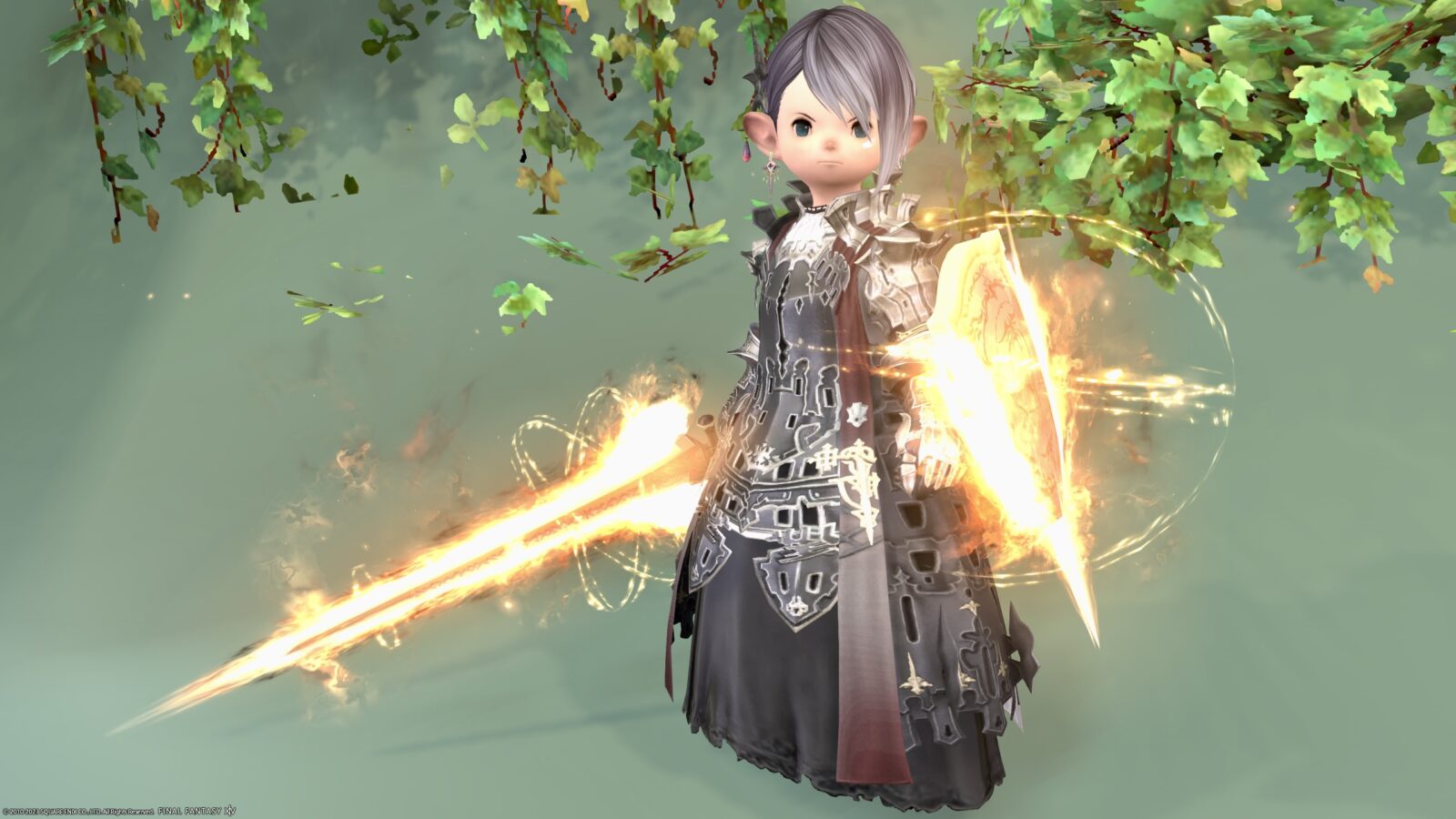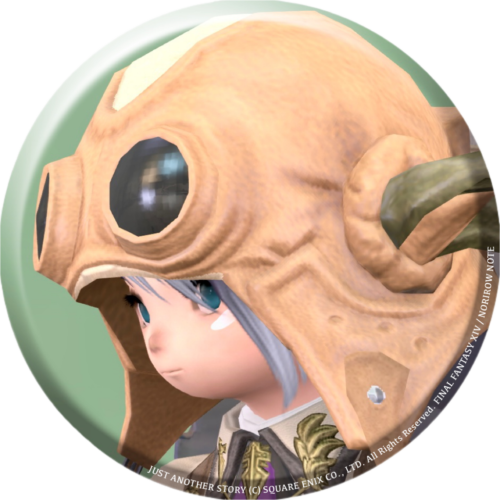 norirow
Oh, after all, it's cool to have a glowing effect with the sound effect!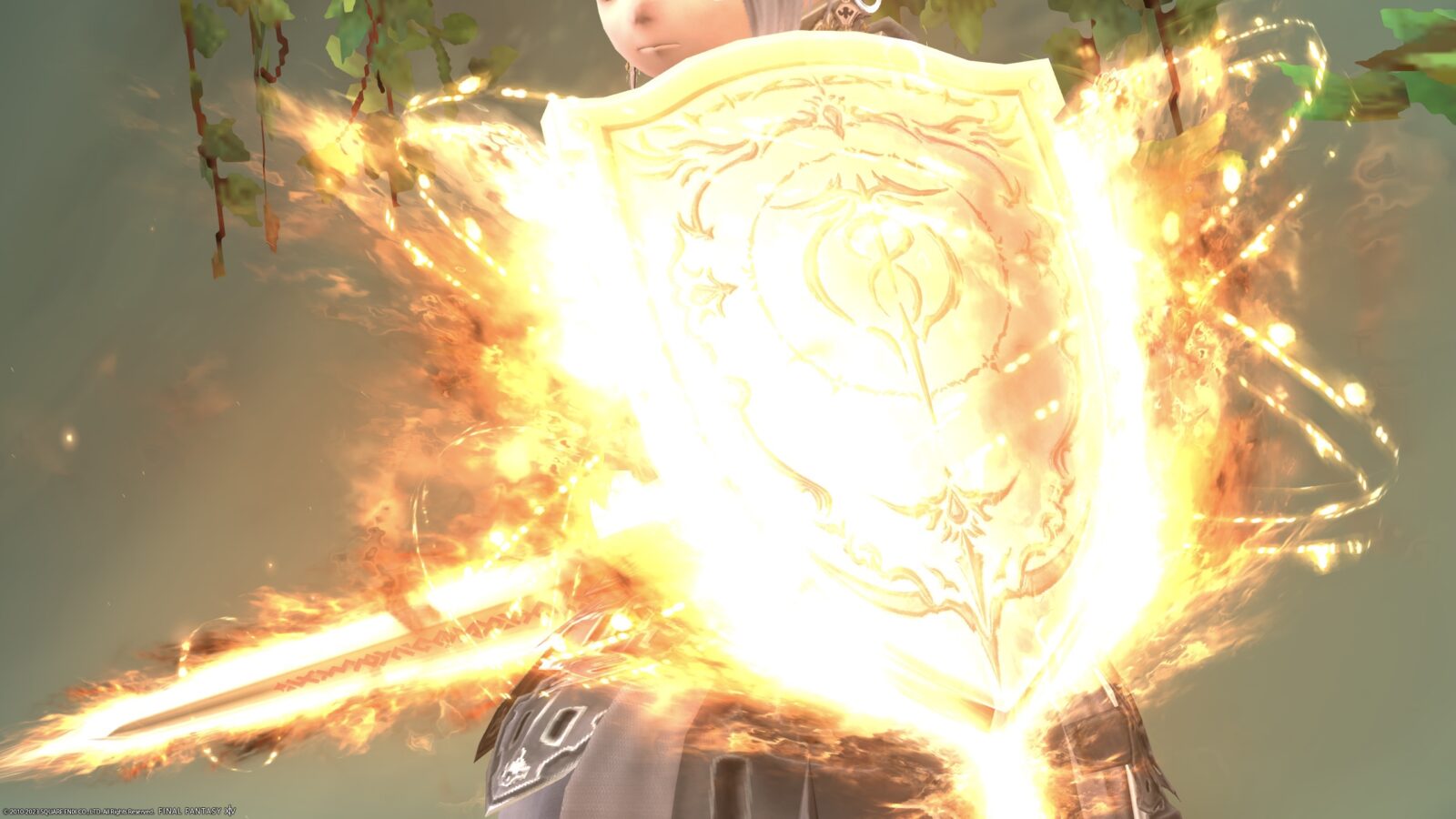 A red flame appears with a bobobo sound effect. It is characterized by the flame extending to the bottom of the shield.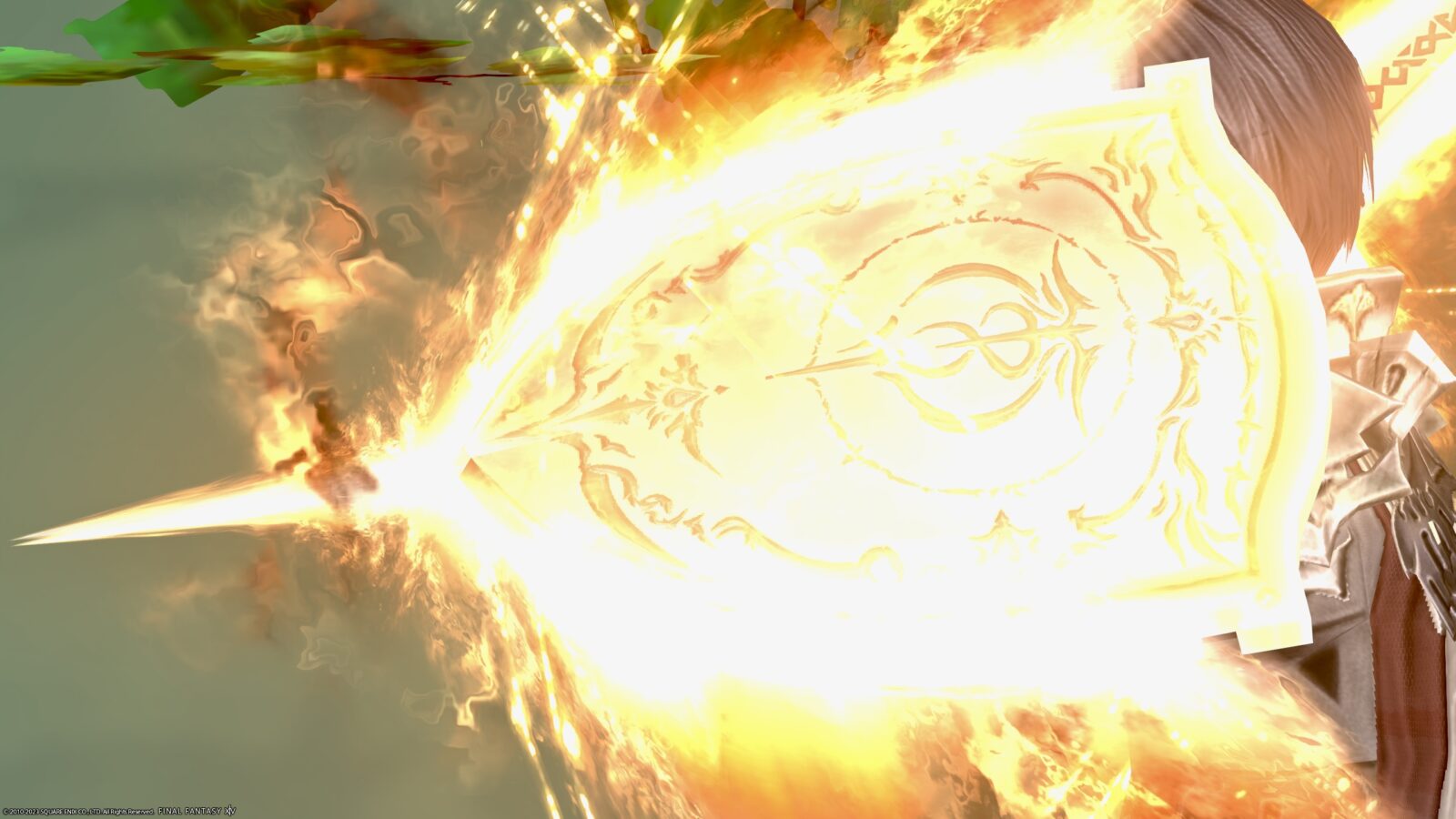 Furthermore, it rotates so that the circle of light intersects.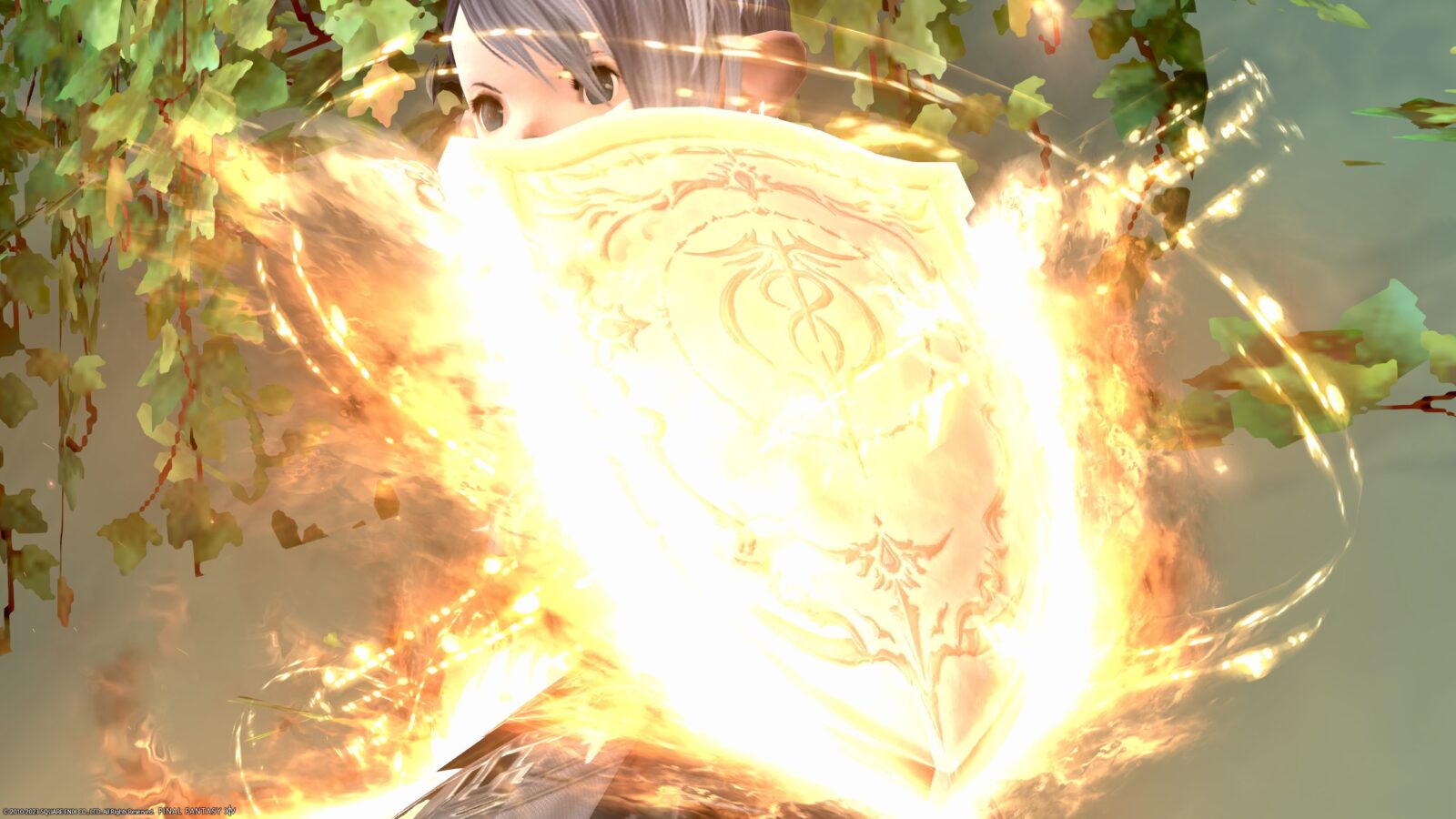 It's a ring effect that wasn't there in the previous stage.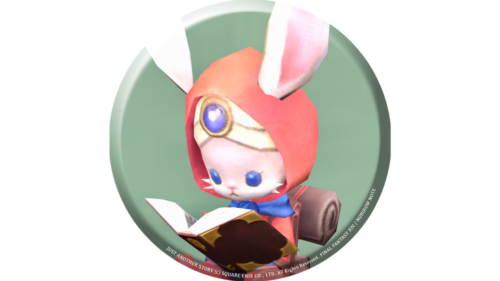 namingway
The sword is similarly engulfed in flames.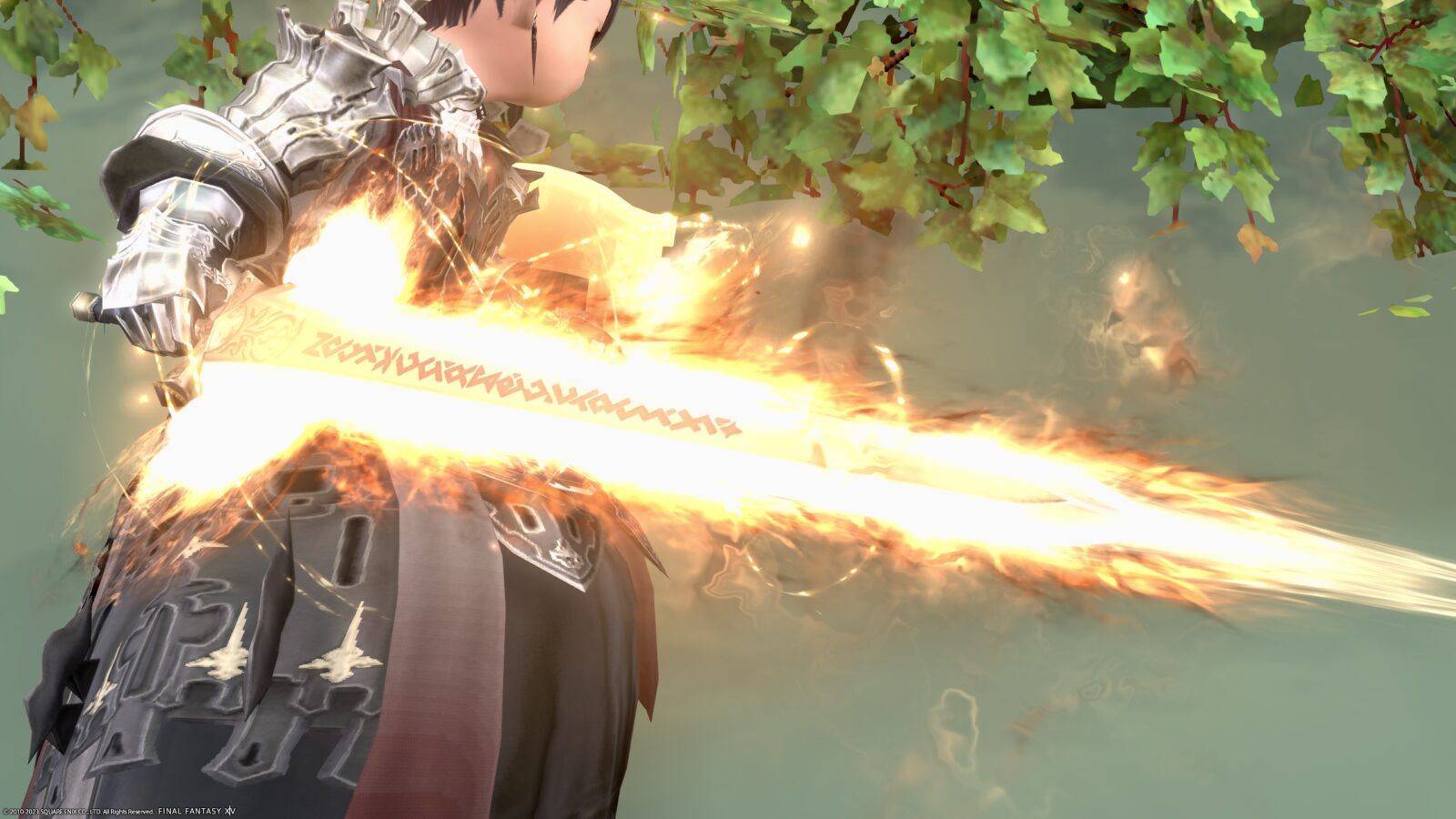 The flame on the top of the handguard is particularly intense.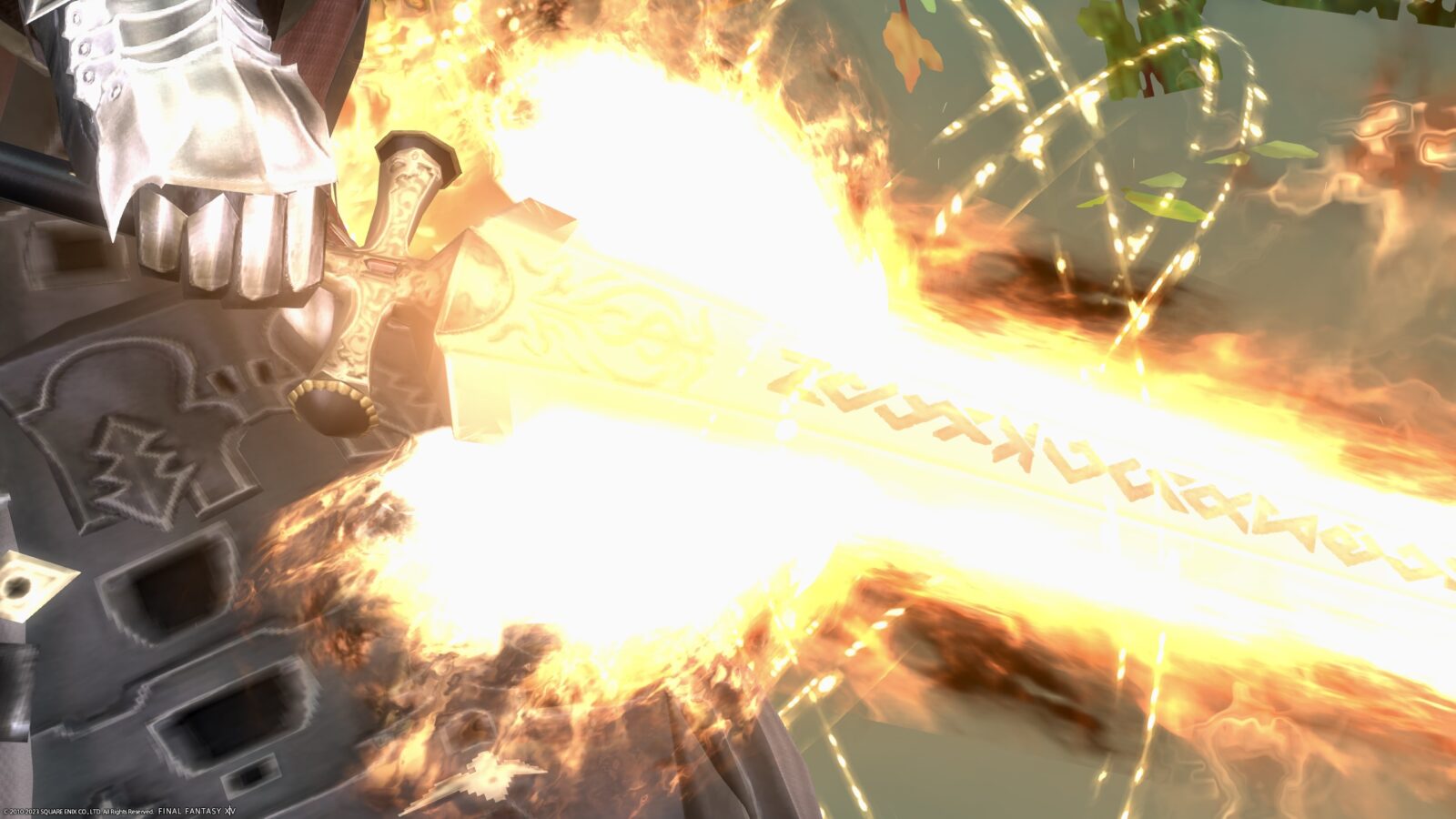 The sword also has three rings of light.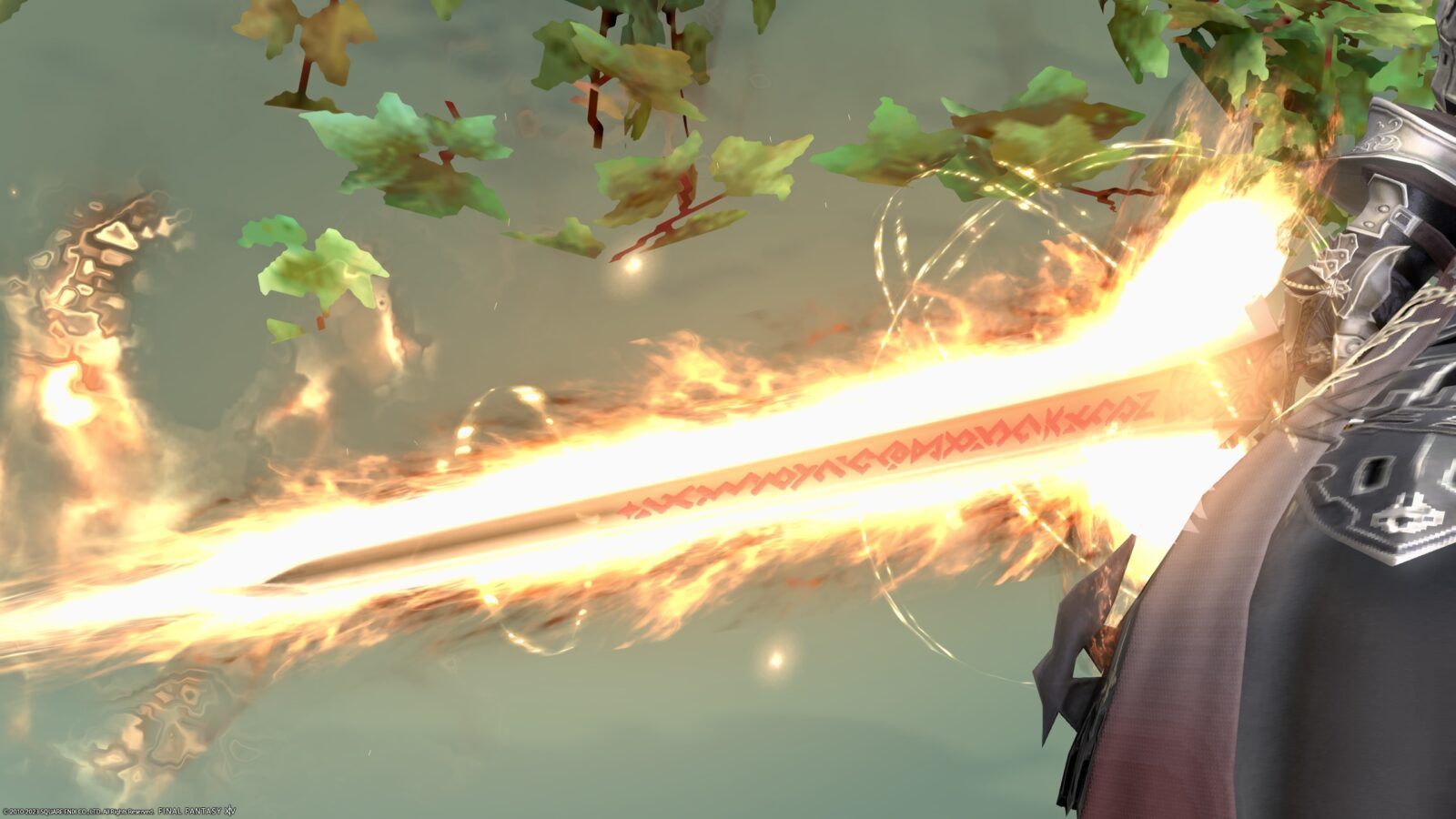 Round and round……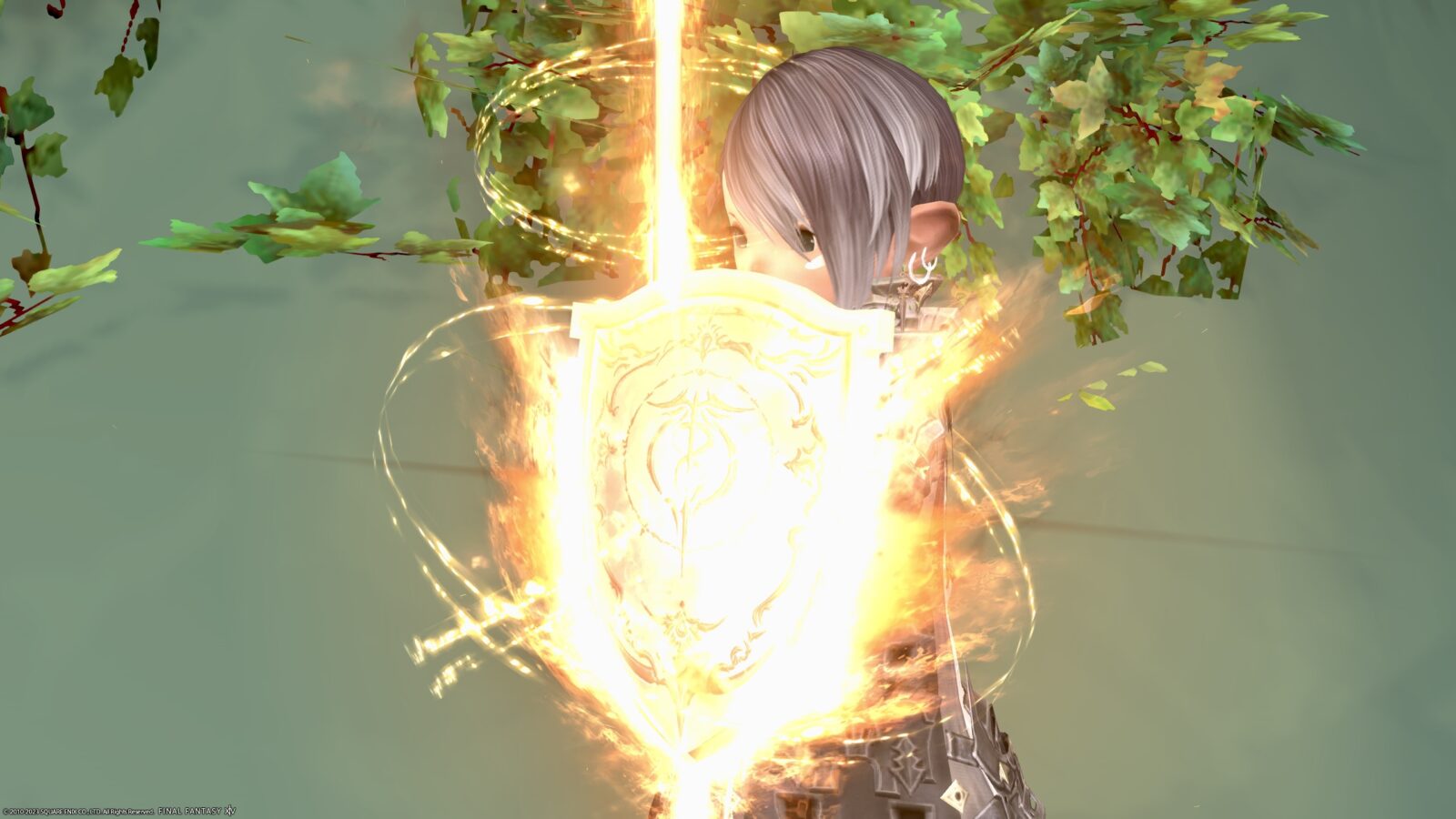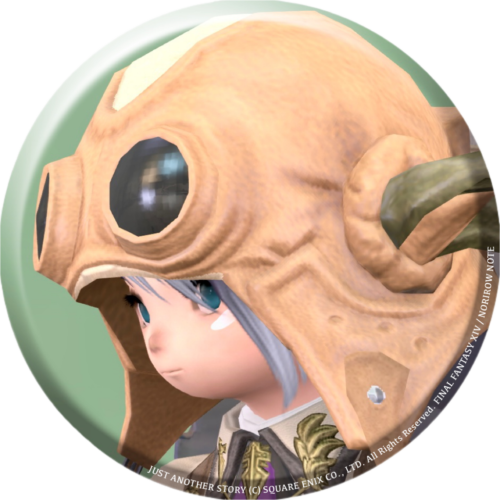 norirow
A flaming sword and shield is the most fantastic combination!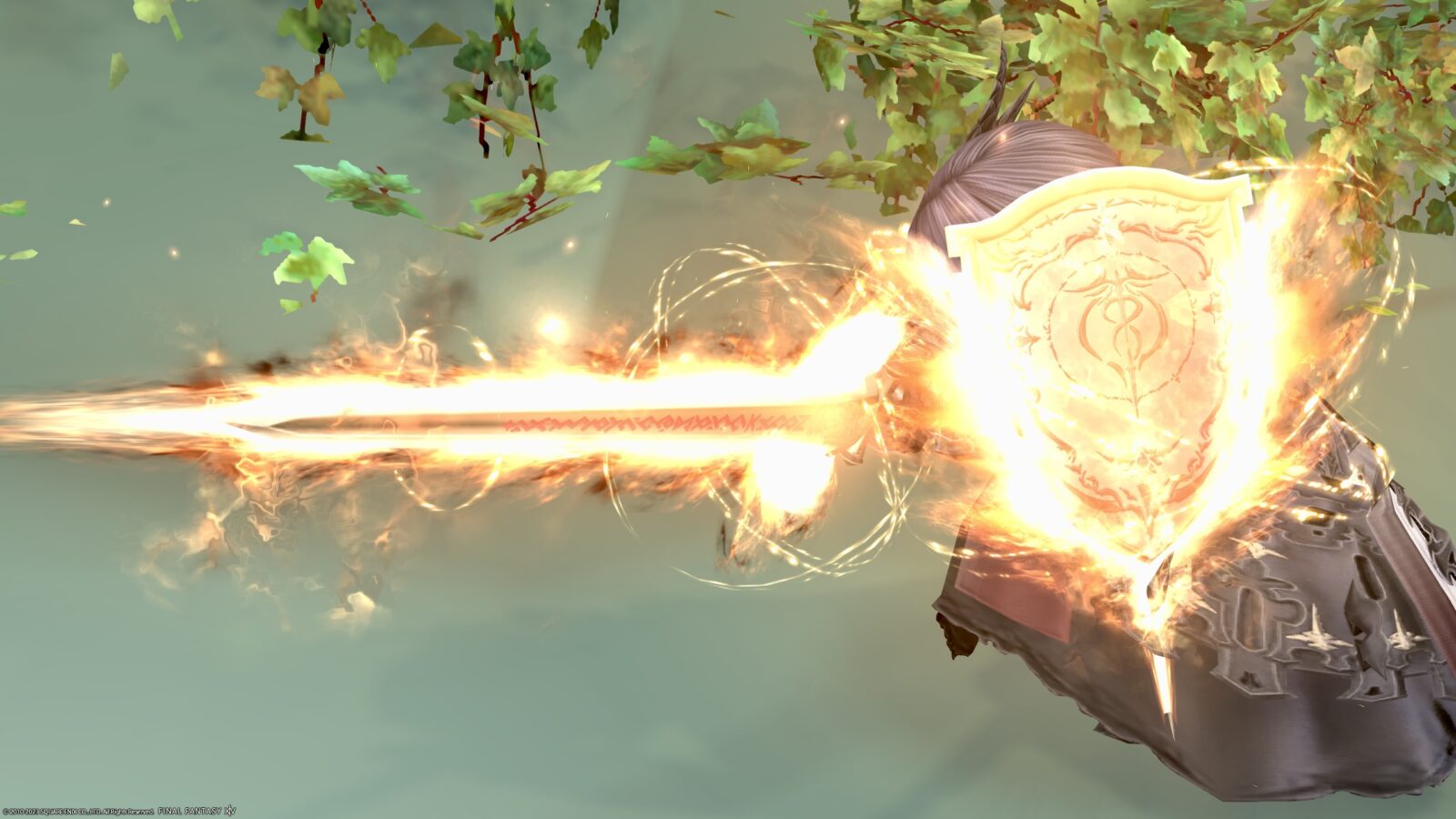 It's your favorite effect…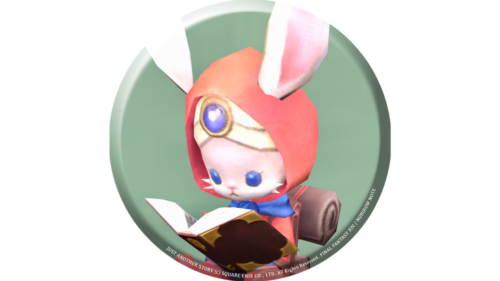 namingway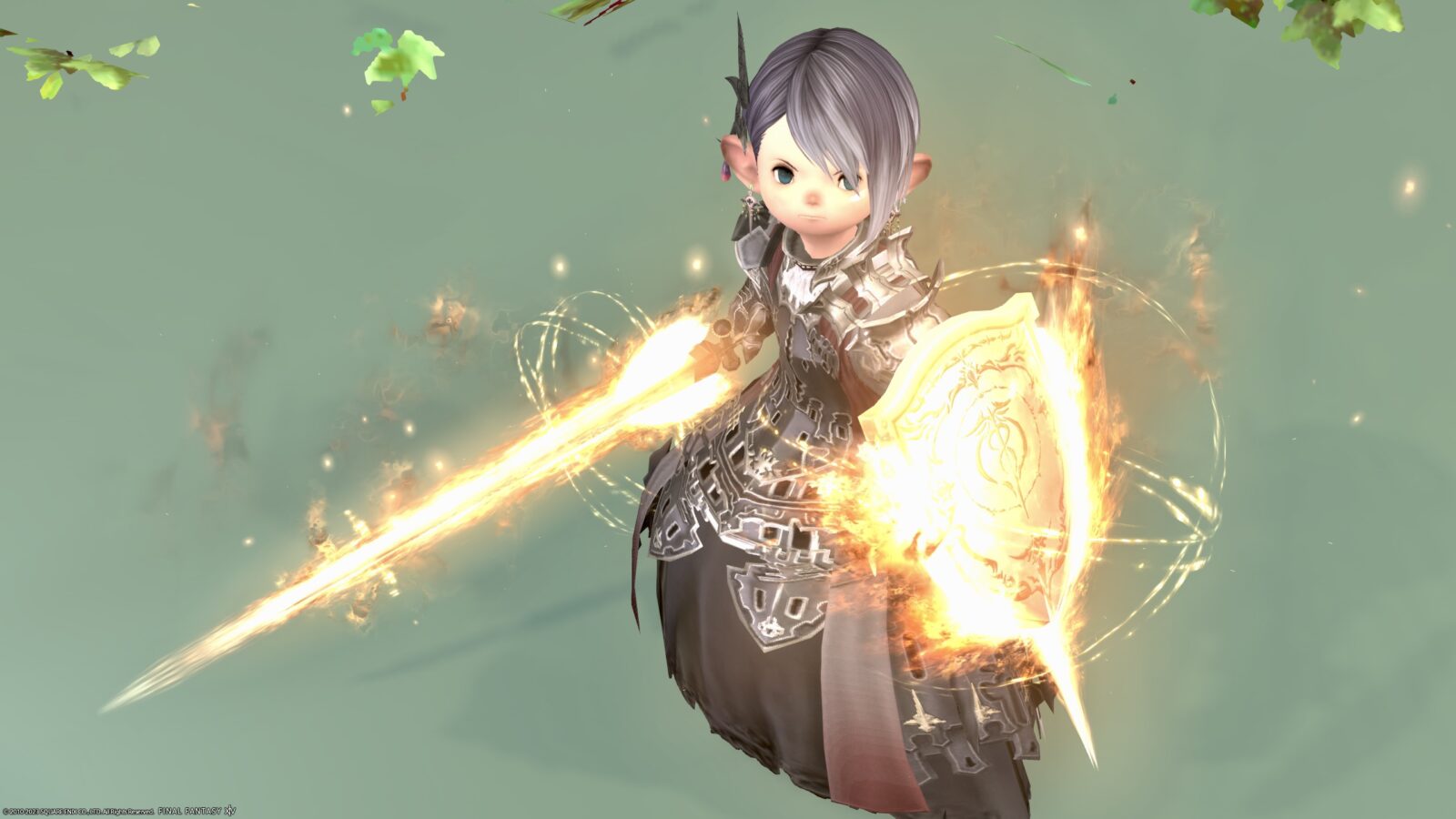 I don't think you can convey the sound effects and effects just by looking at the pictures, so be sure to check it out in the video below!
Dyed pattern
This is a comparison photo when the sword is sheathed because it is almost impossible to see the dyeing condition when the flame effect appears.
Snow White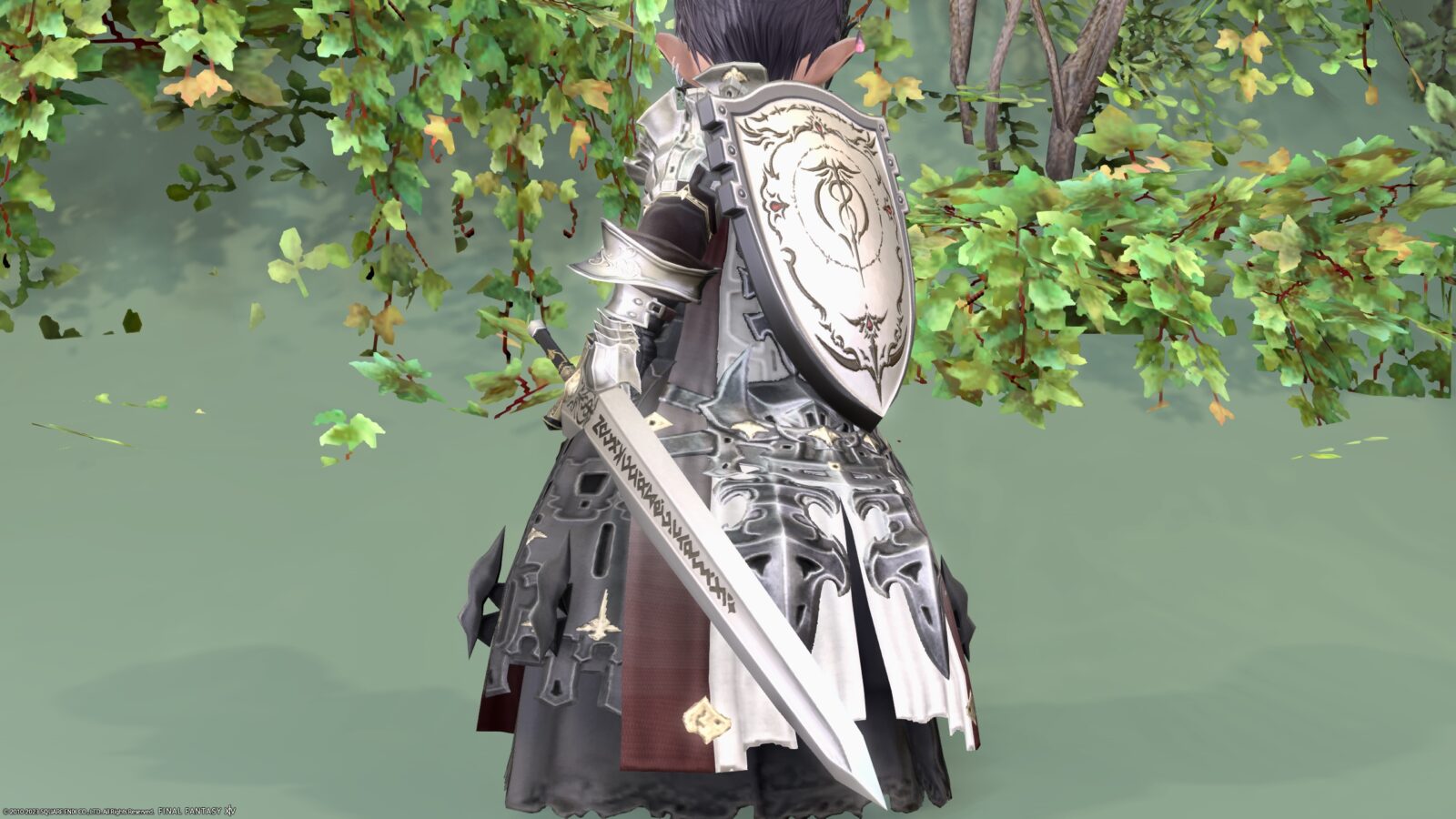 Soot Black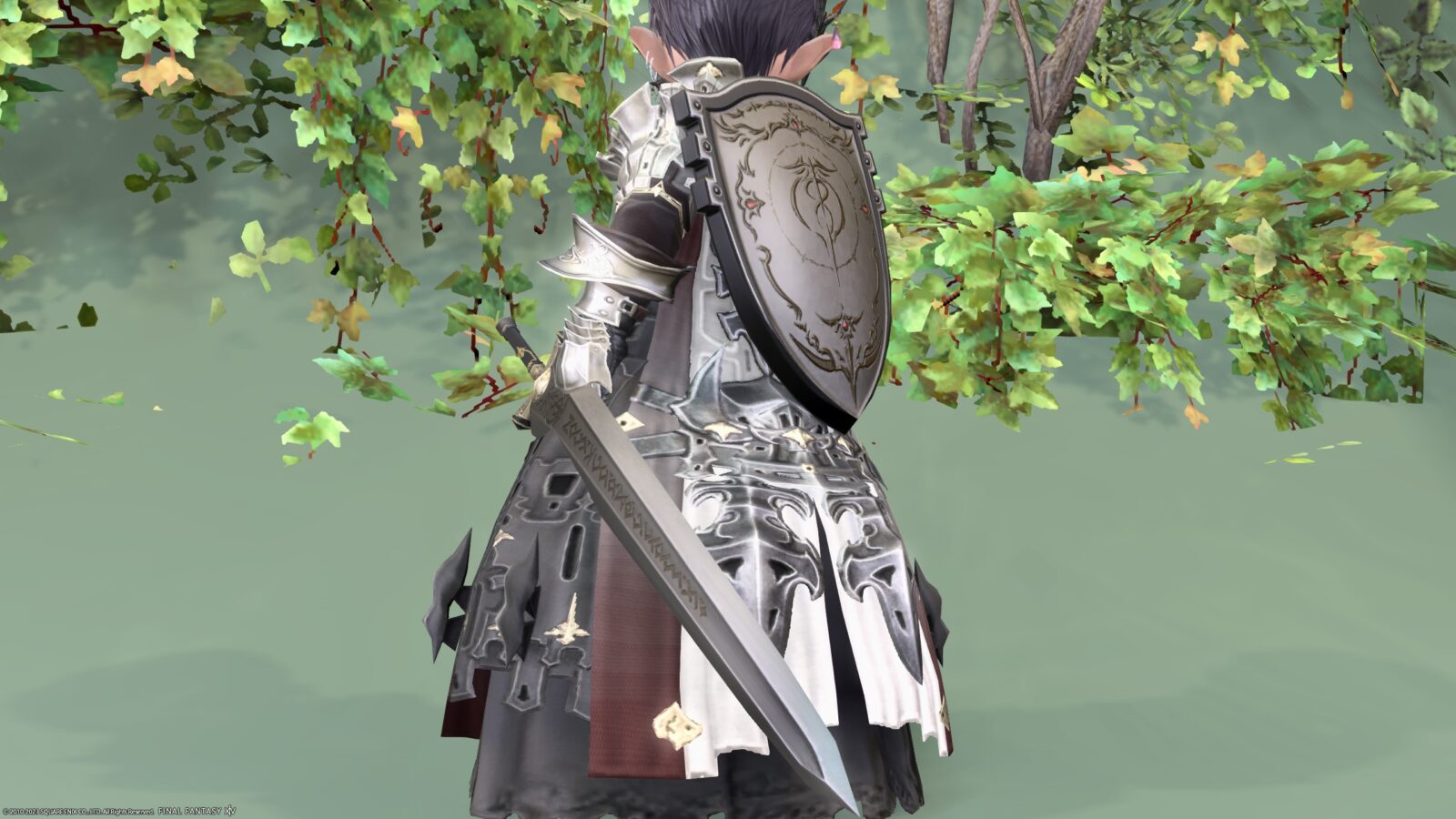 Dalamud Red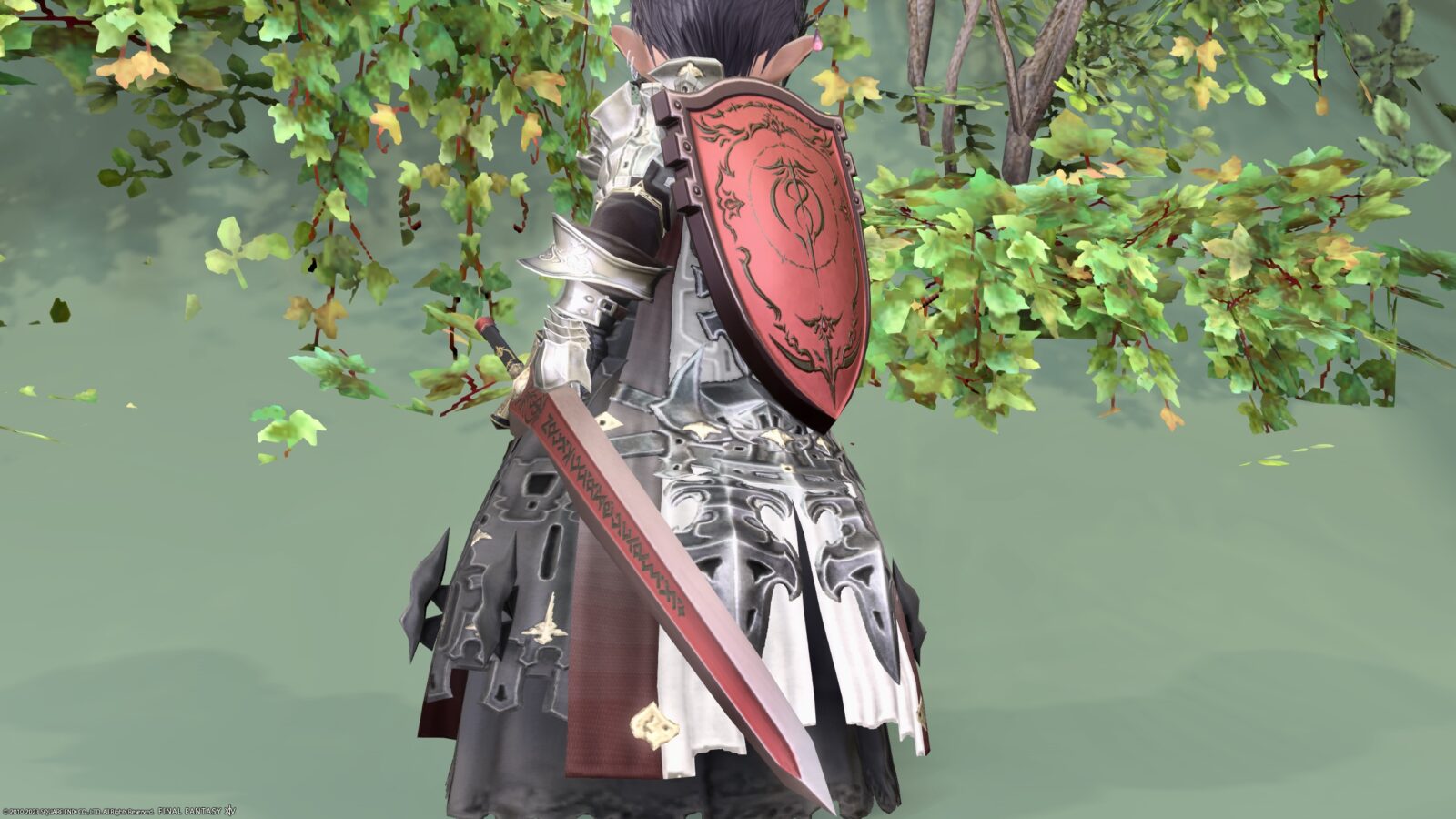 Honey Yellow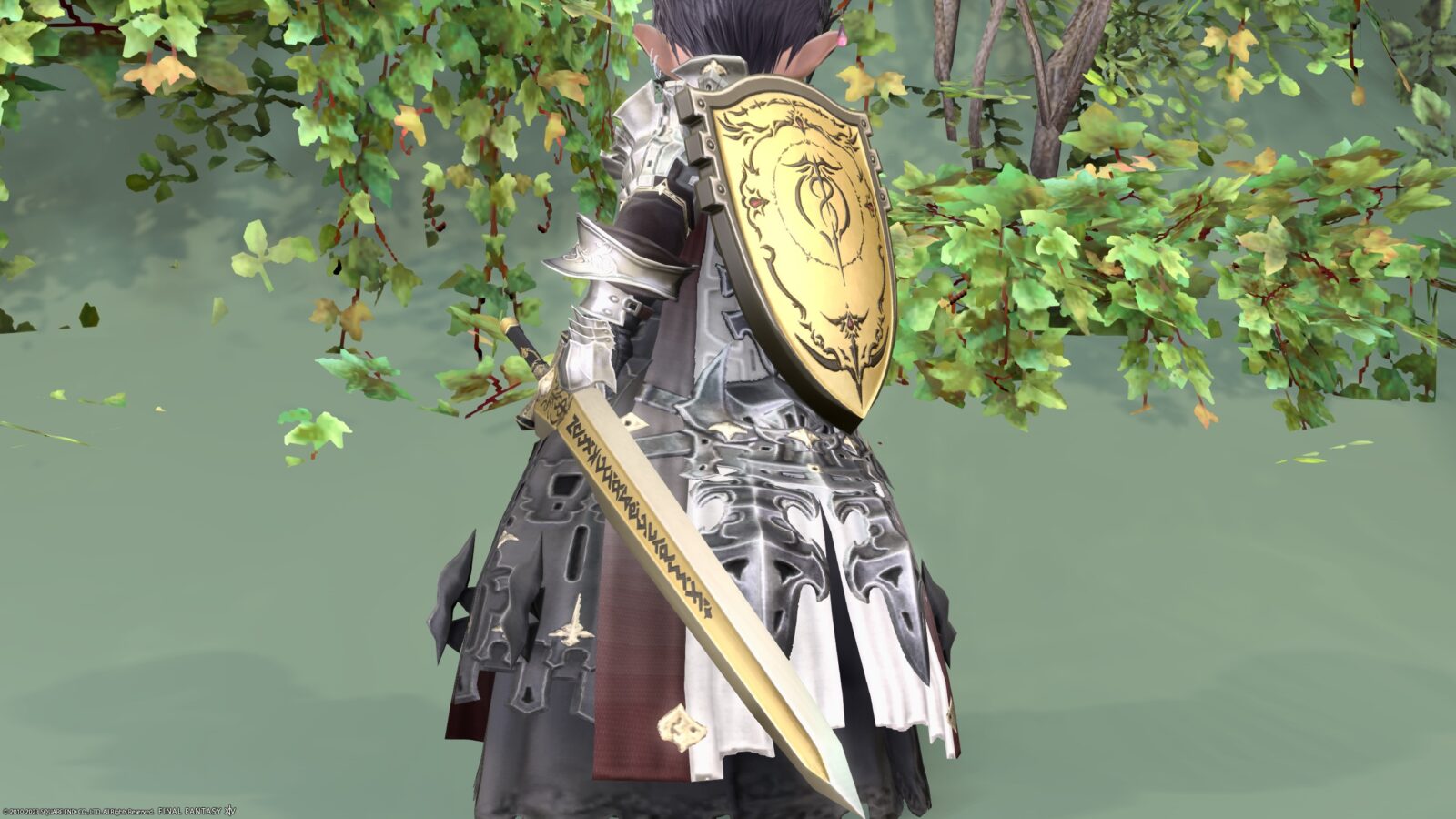 Celeste Green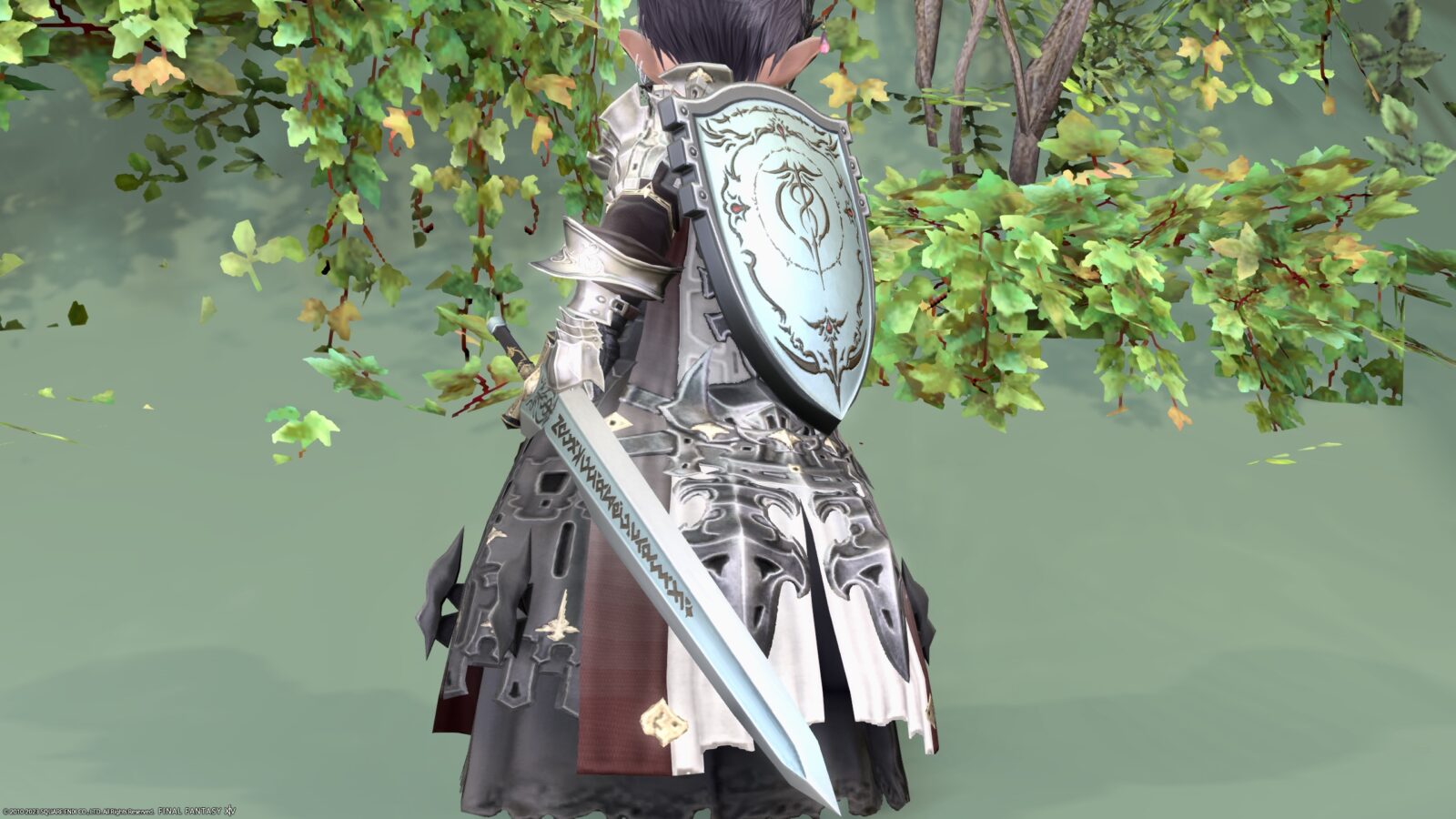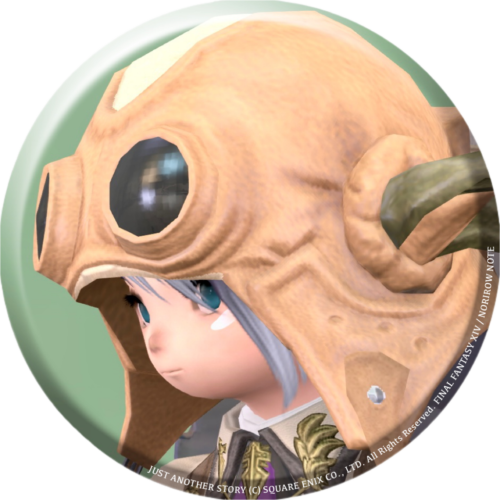 norirow
It's no exaggeration to say that this is the strongest sword and shield!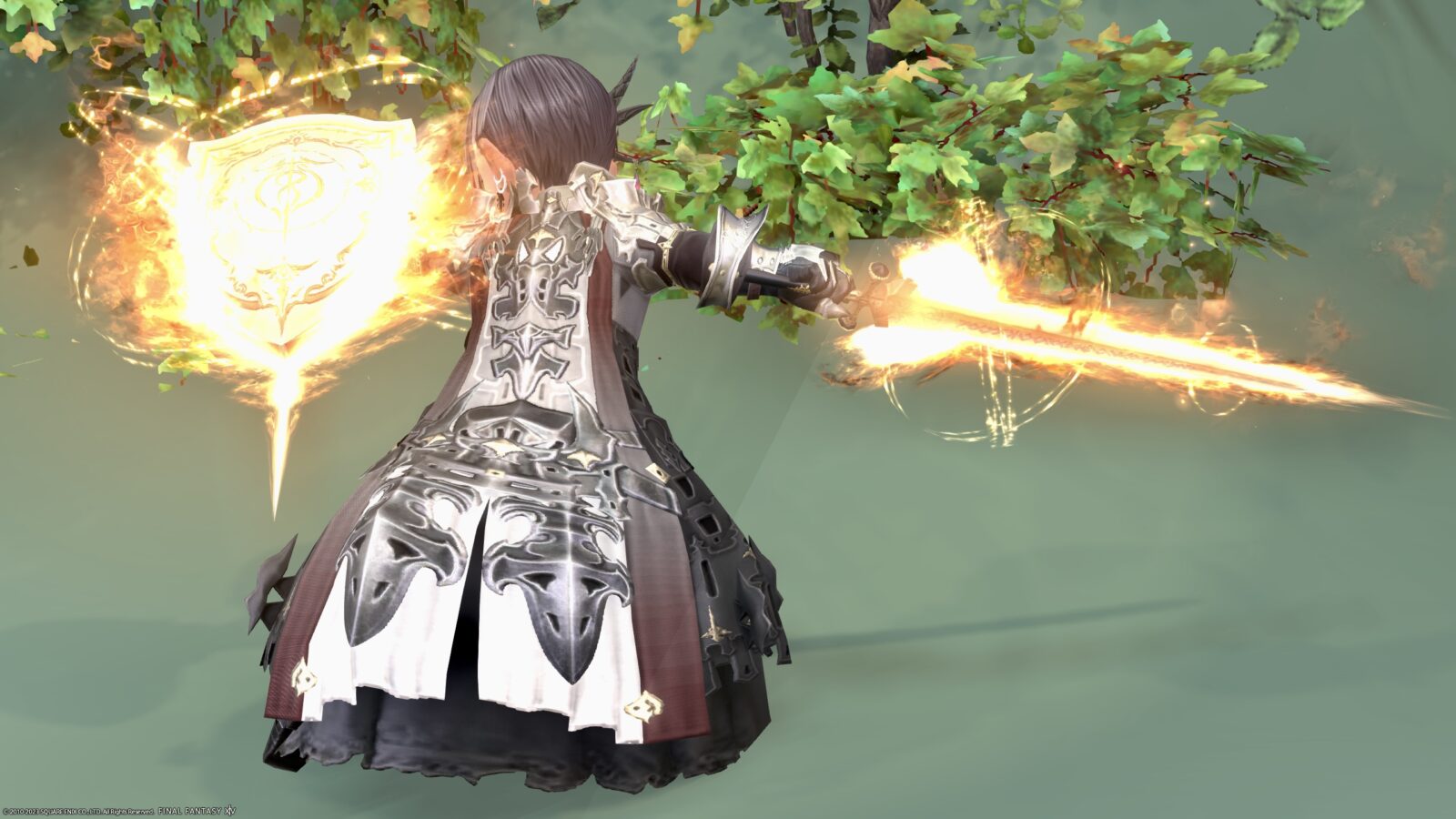 It's definitely the strongest effect.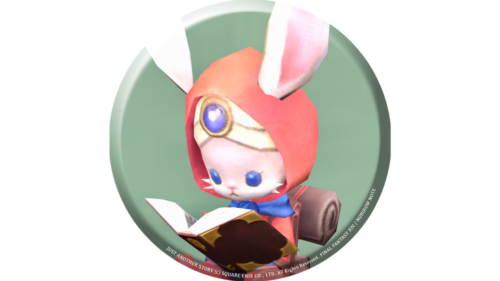 namingway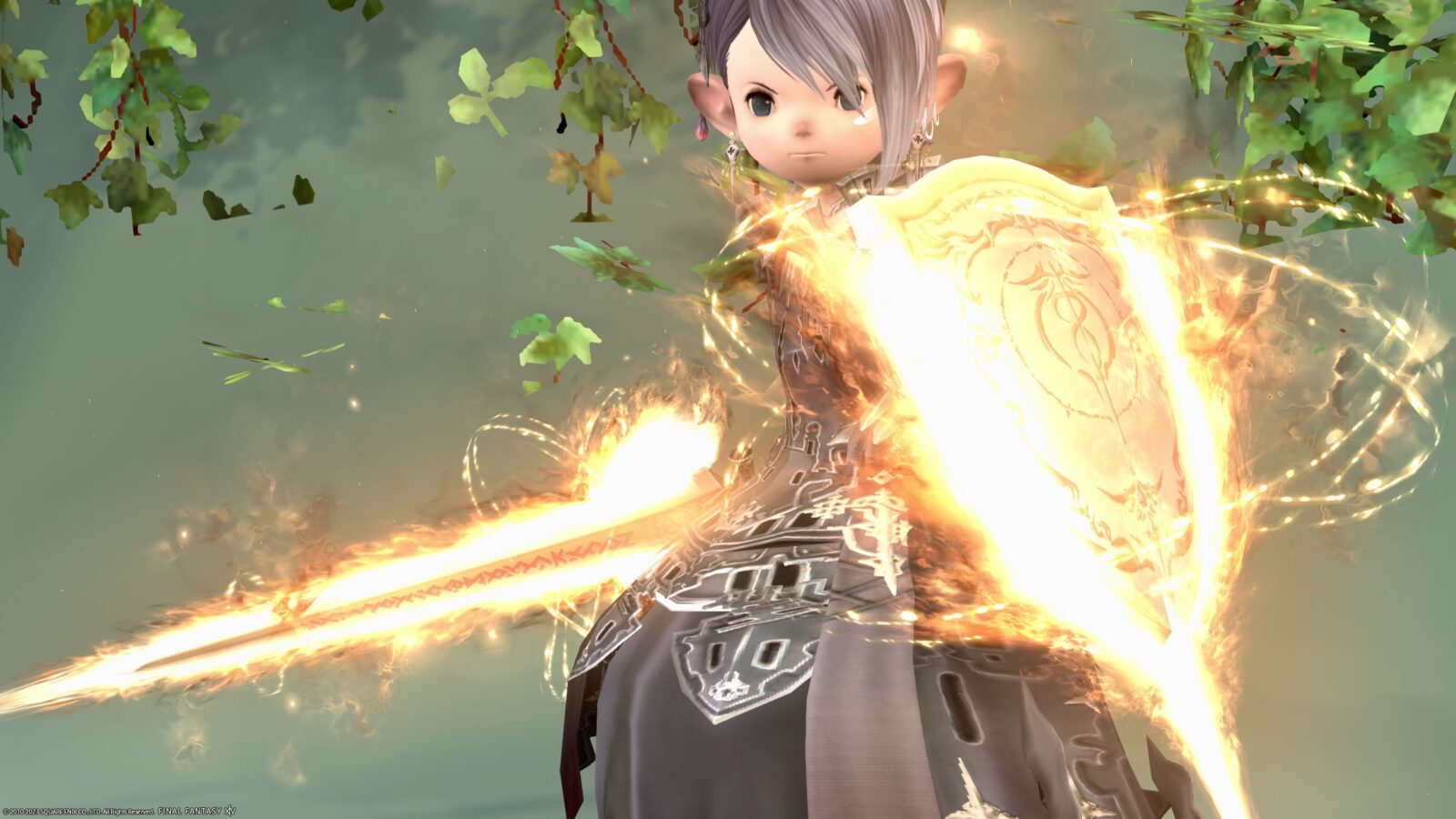 ▼ I recorded the sound effects and effects in the video!
So, that's it for the final stage of Paladin's Anima Weapon, "Aettir Lux" & "Priwen Lux"!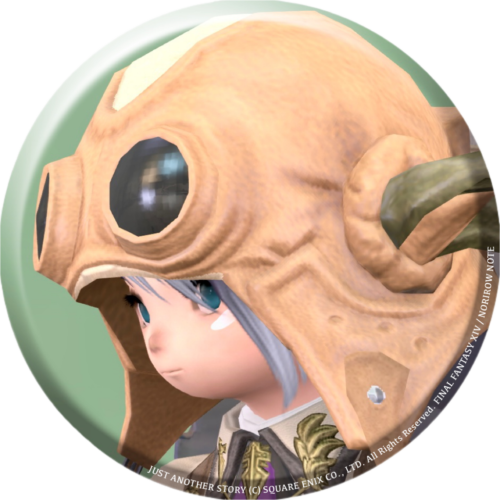 norirow
I'm glad that the anima weapon can be completed in no time if you prepare the materials on a regular basis♪
♦♦♦
How to make an Anima Weapon
Related records
Lux weapons for other jobs