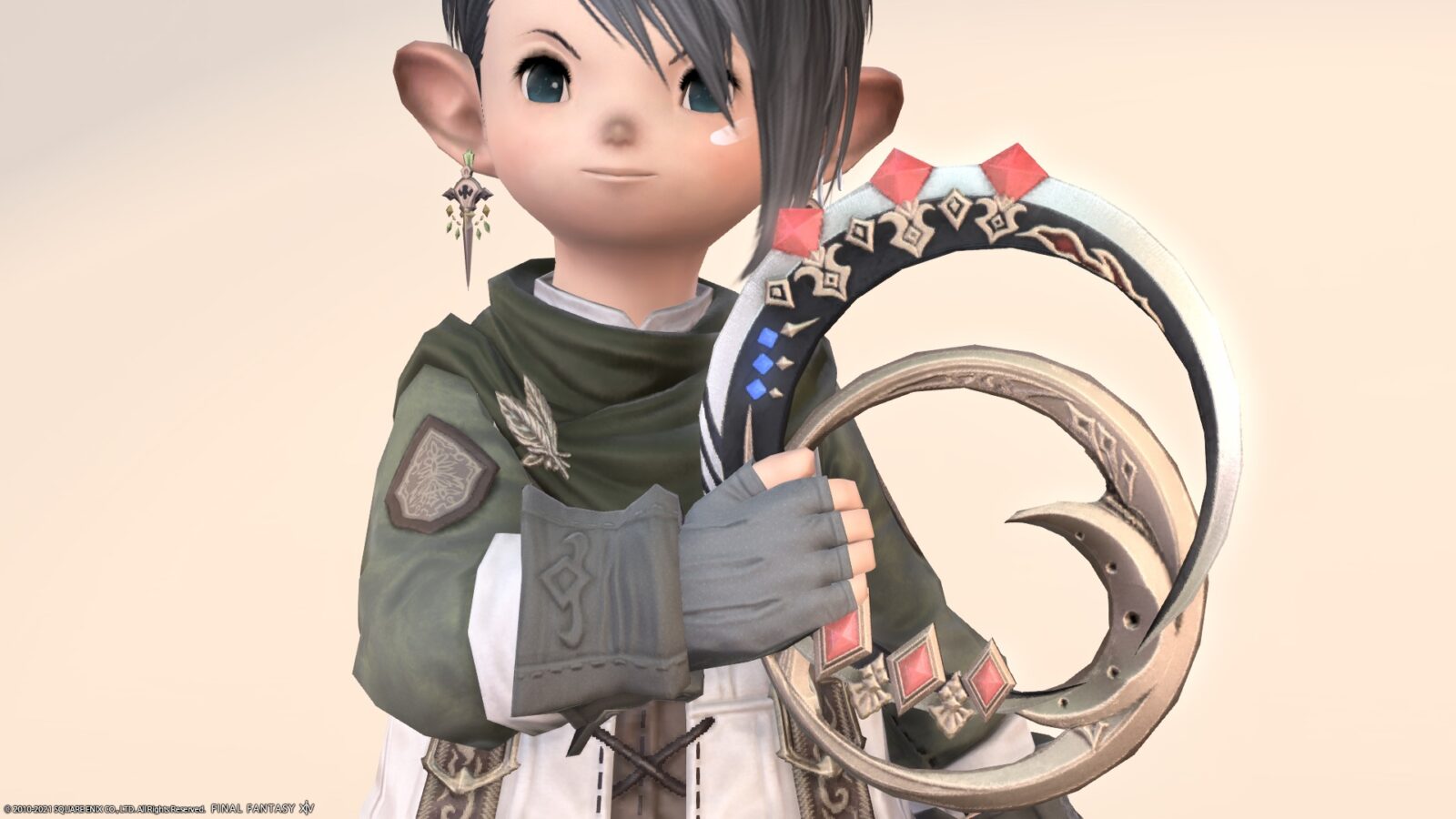 This is a record of the dancer's Resistance Weapon (RW) first-stage throwing weapon "Enchufla".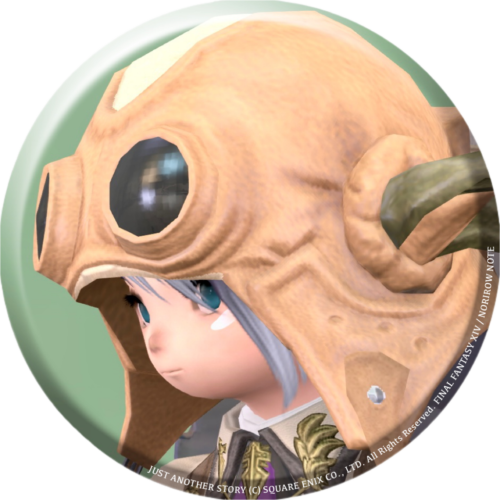 norirow
It's a fashionable chakram.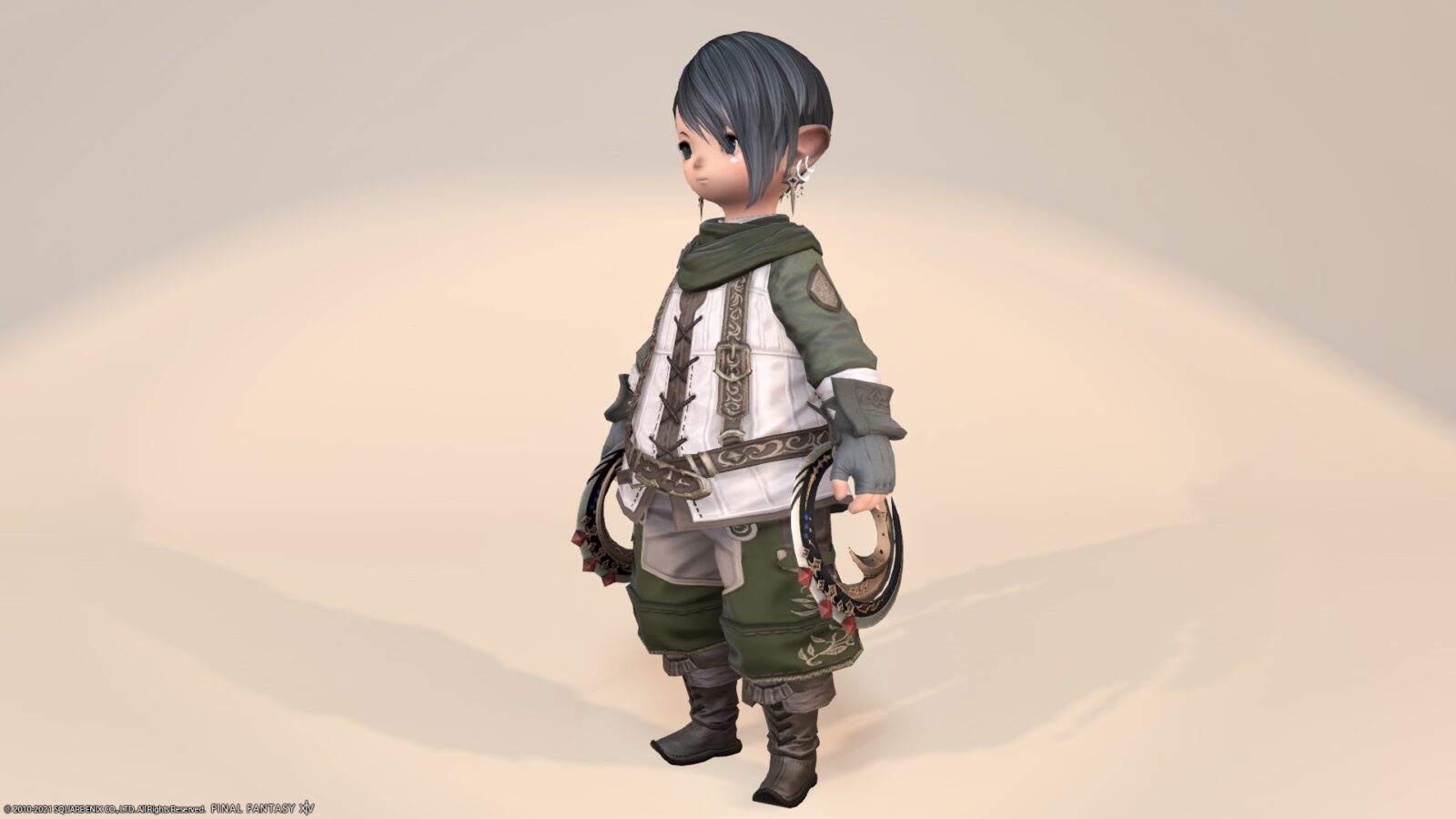 It's beautiful with jewels embedded in it.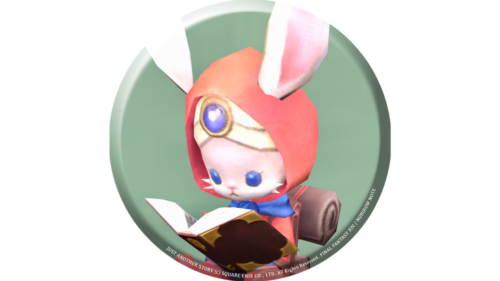 namingway
When it's on the waist, it's a perfect circle …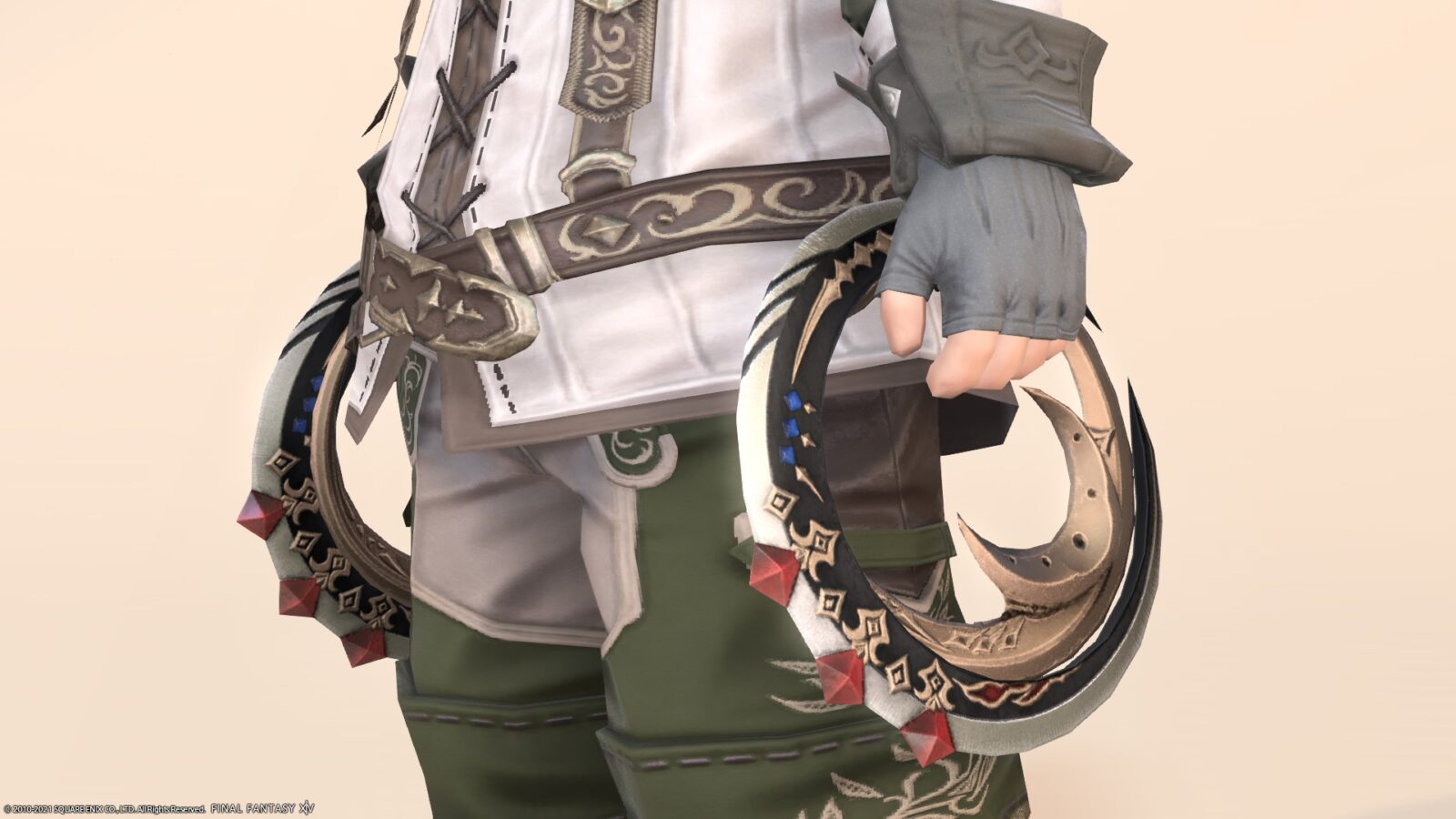 When you hold it, the inner ring pops out and deforms.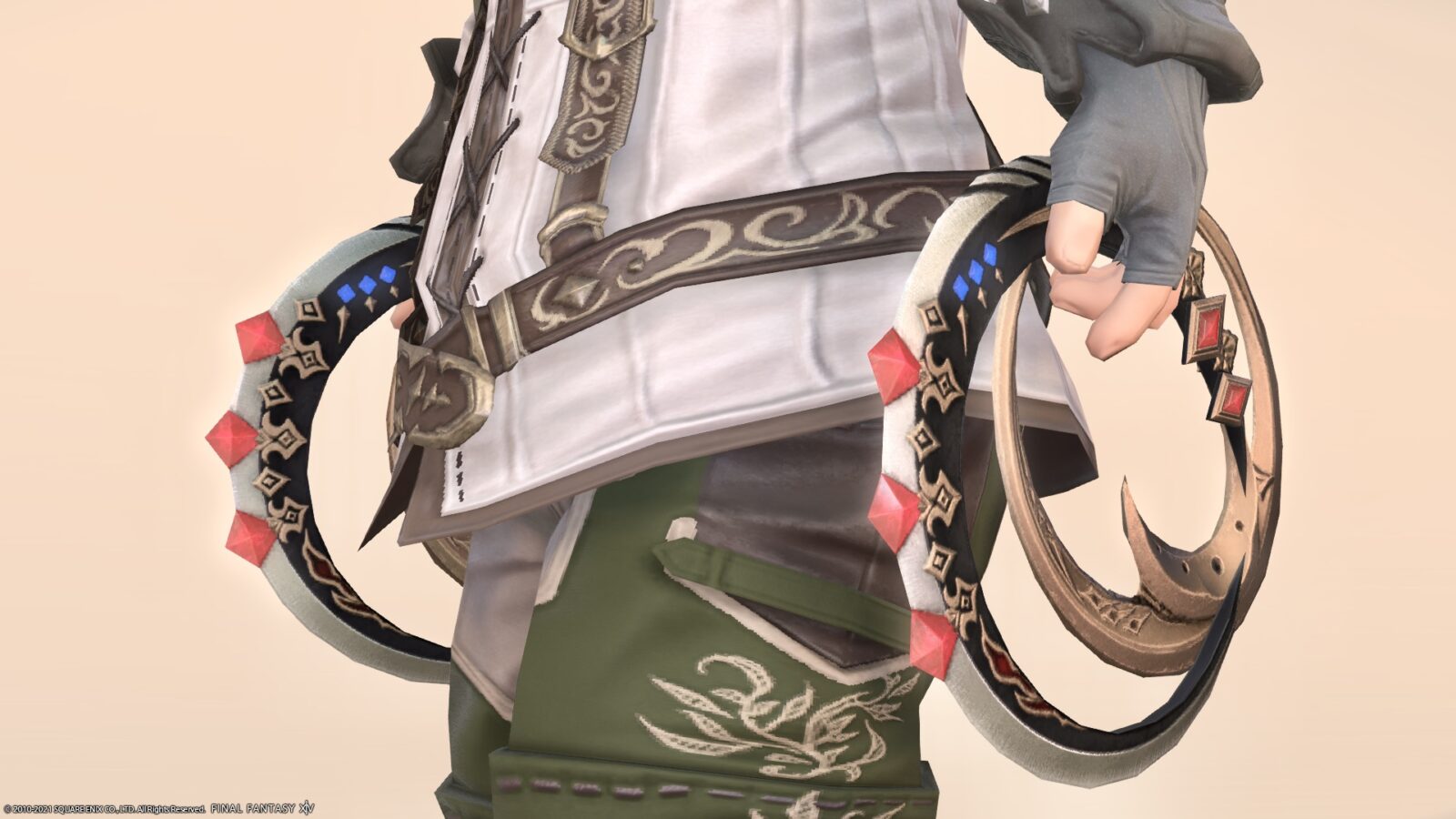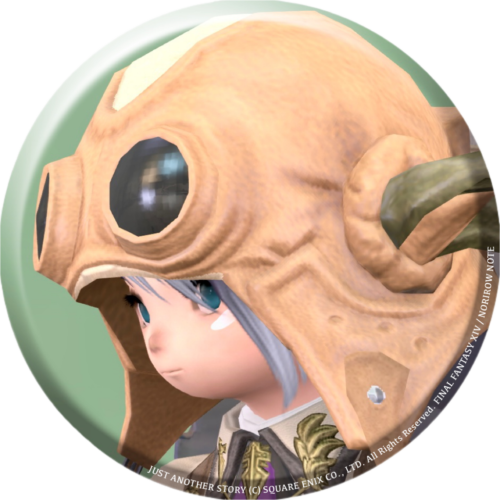 norirow
I love transforming weapons!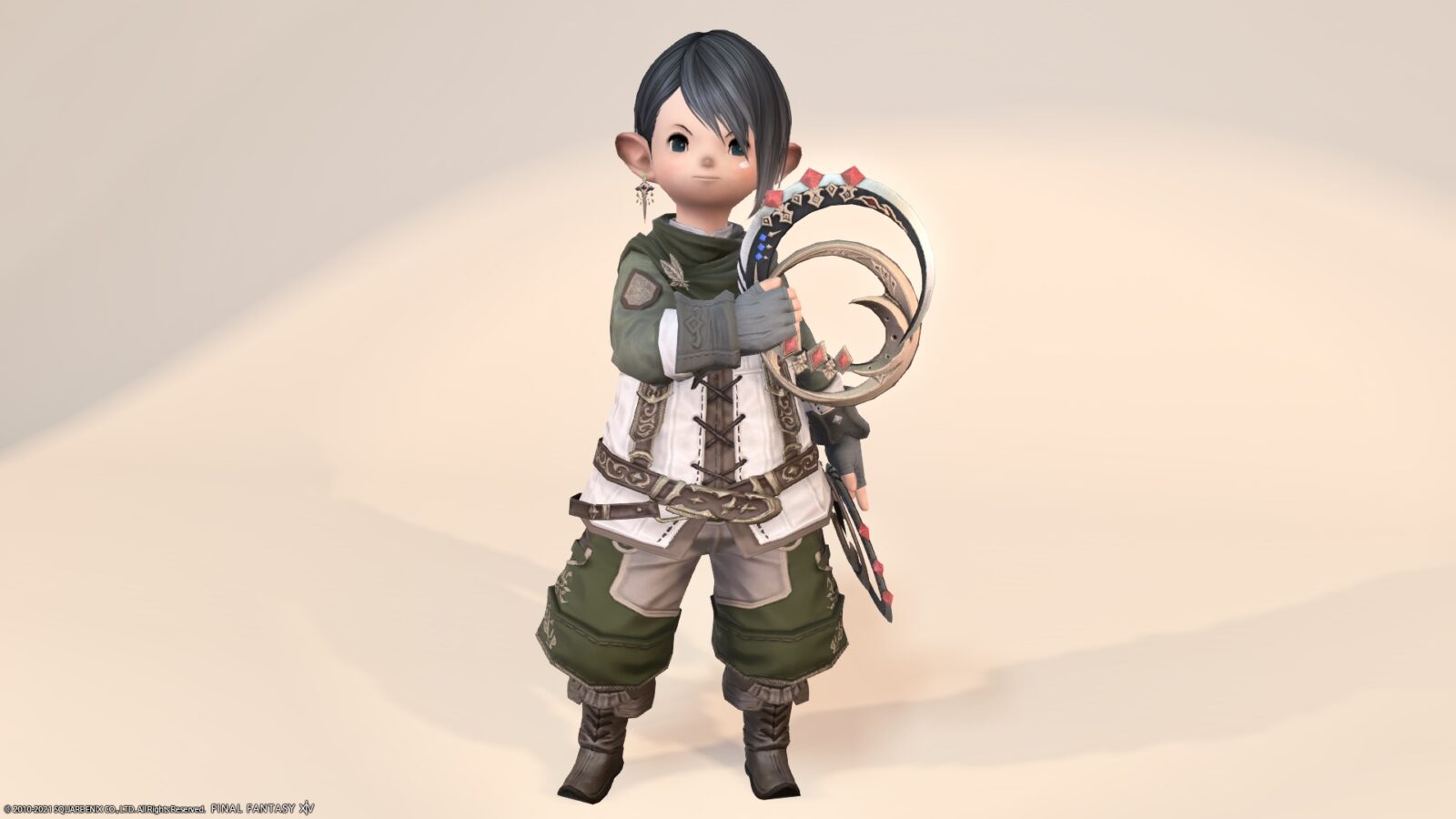 The jewel part glows faintly. And it is blinking like breathing. I think it's difficult to convey the deformation and the faint glow in the photo, so please check it out in the video below.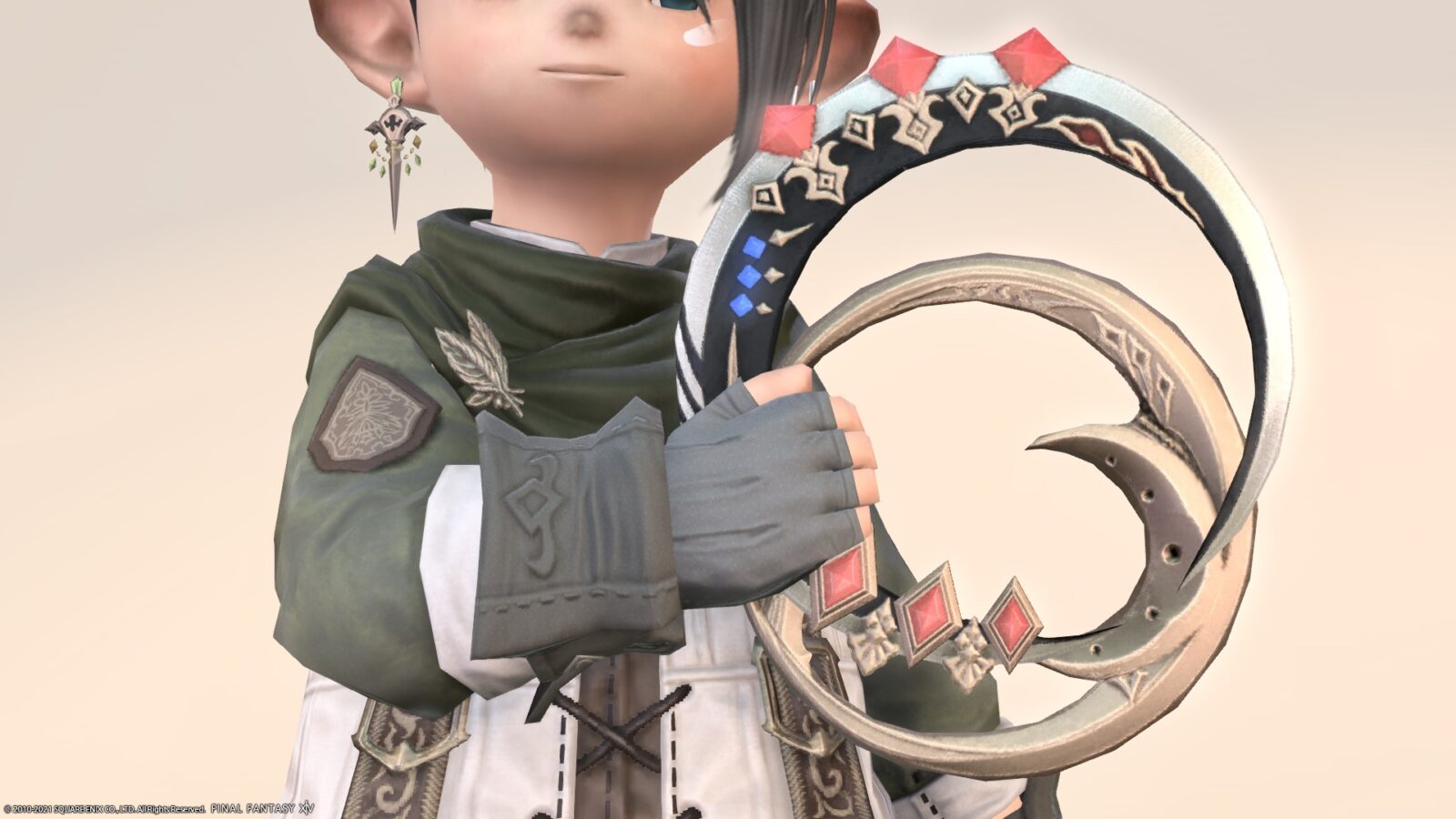 A throwing weapon that is both cute and fashionable.
By the way, the name "Enchufla" seems to have such a thing in the movement of salsa in Latin dance.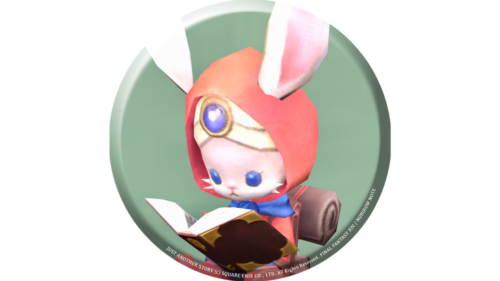 namingway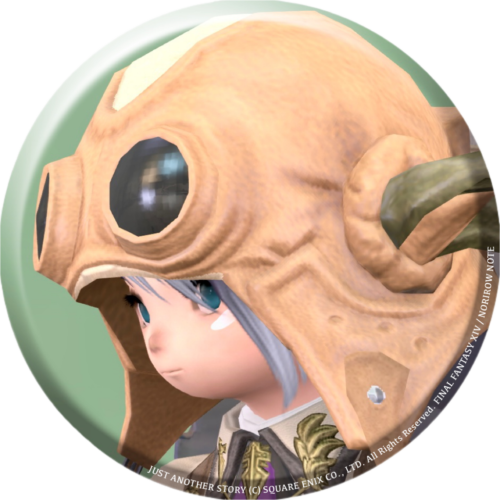 norirow
I see, it's the perfect name for a dancer!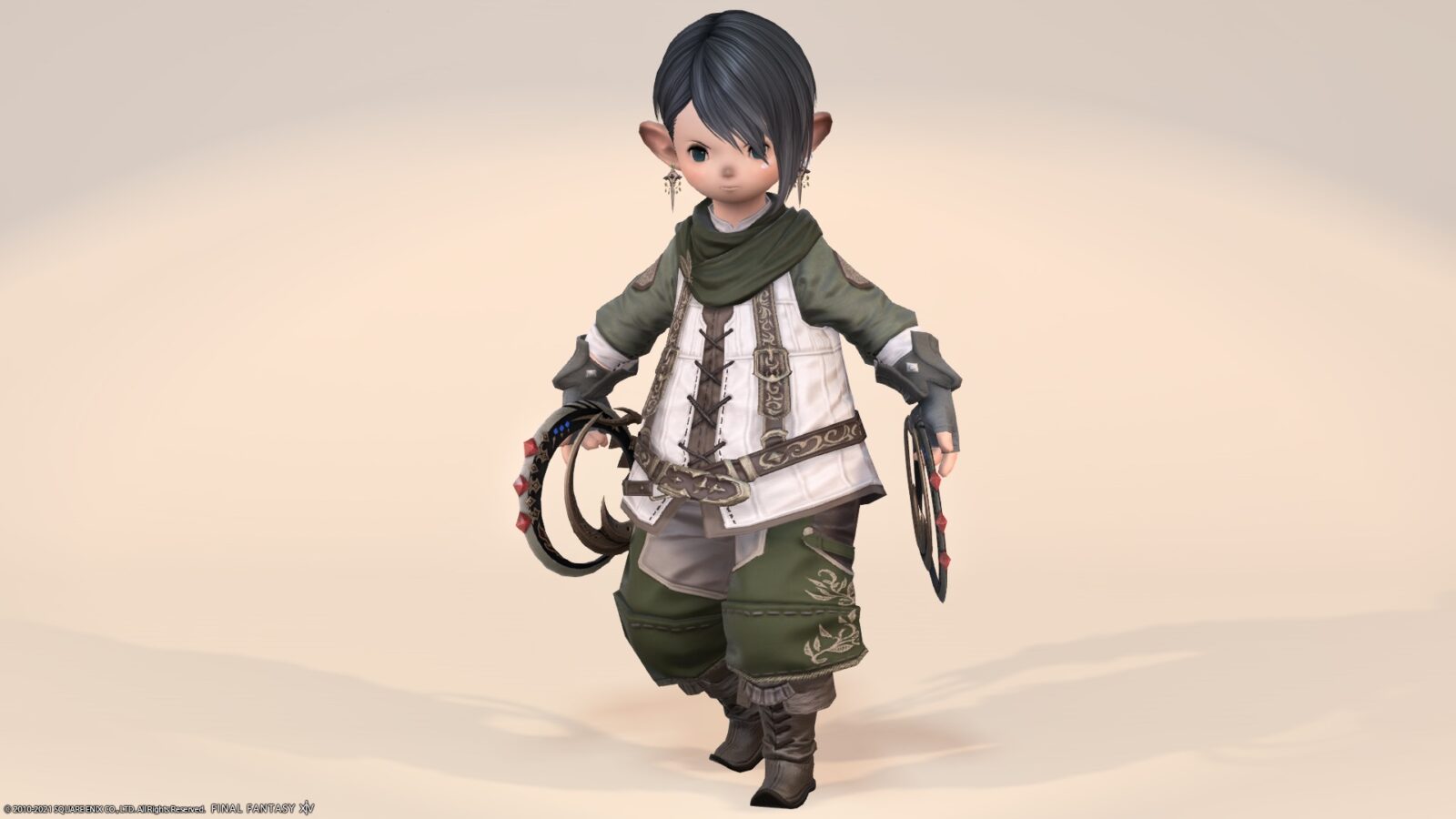 By the way, Norirow-san, I've been thinking for a long time, but if you have such a chakram, wouldn't your own finger be cut by mistake?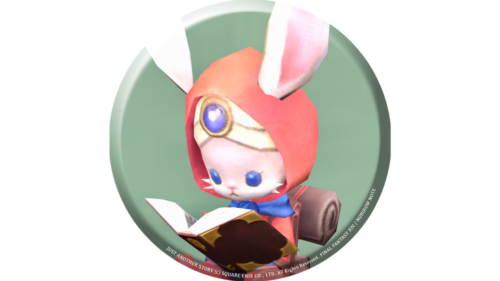 namingway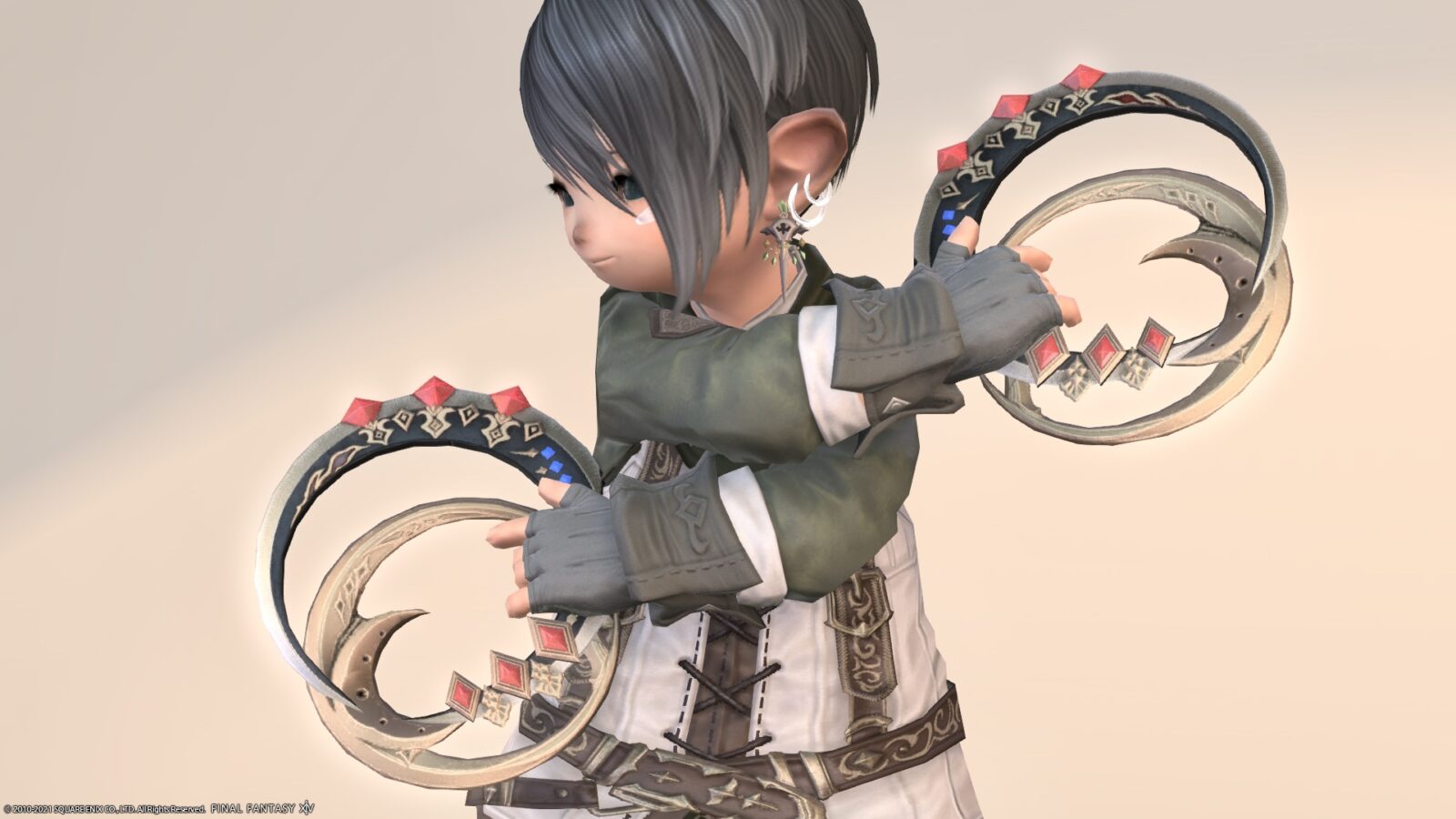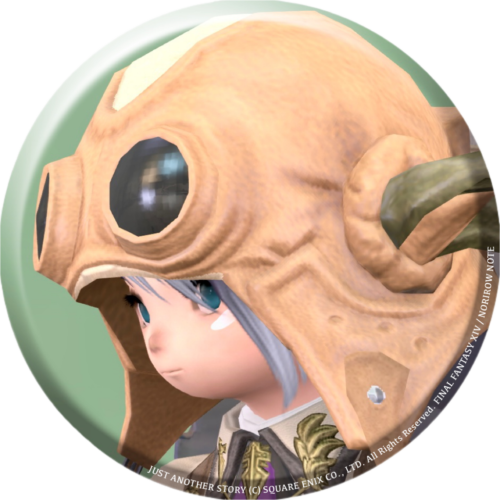 norirow
Eh 💦 No, it's okay … I'm wearing gloves for that!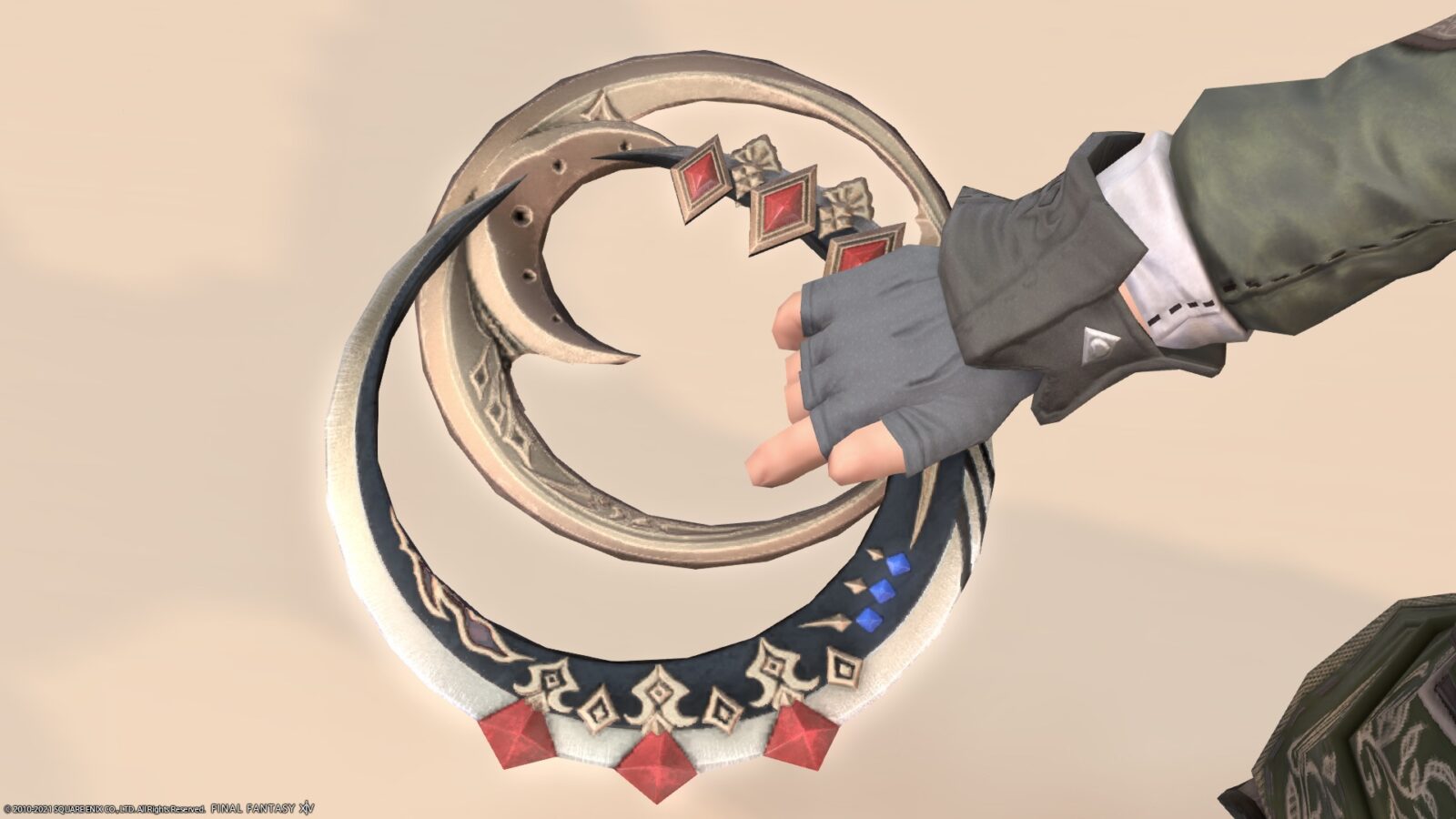 You should wear gloves that extend to your fingertips. That's dangerous!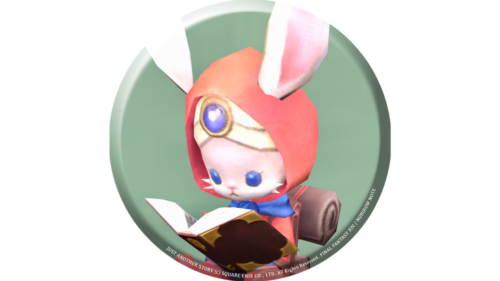 namingway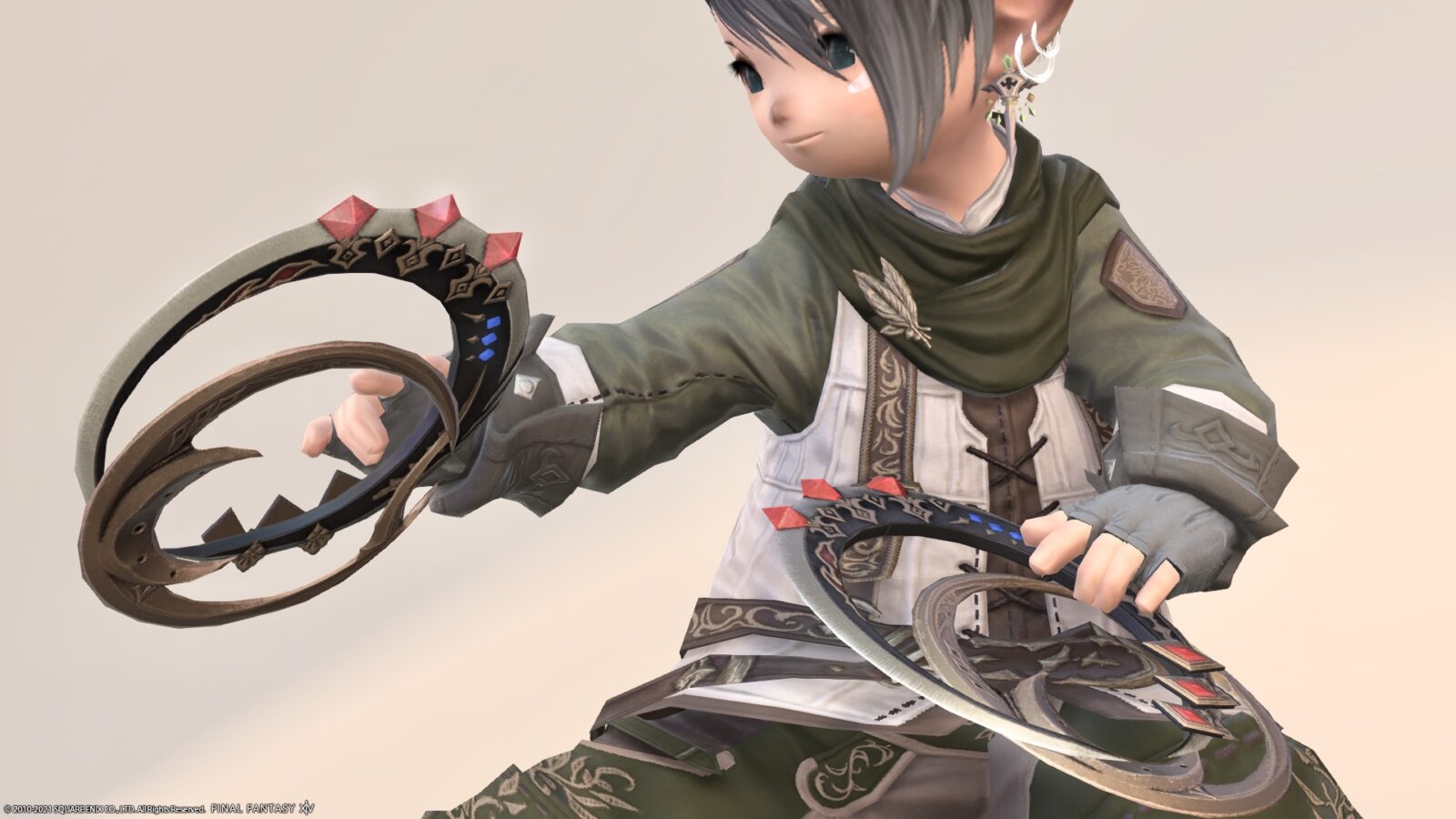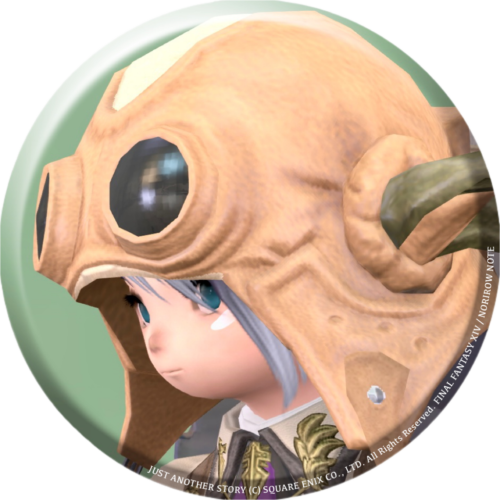 norirow
Well, surely … I'll be careful 💦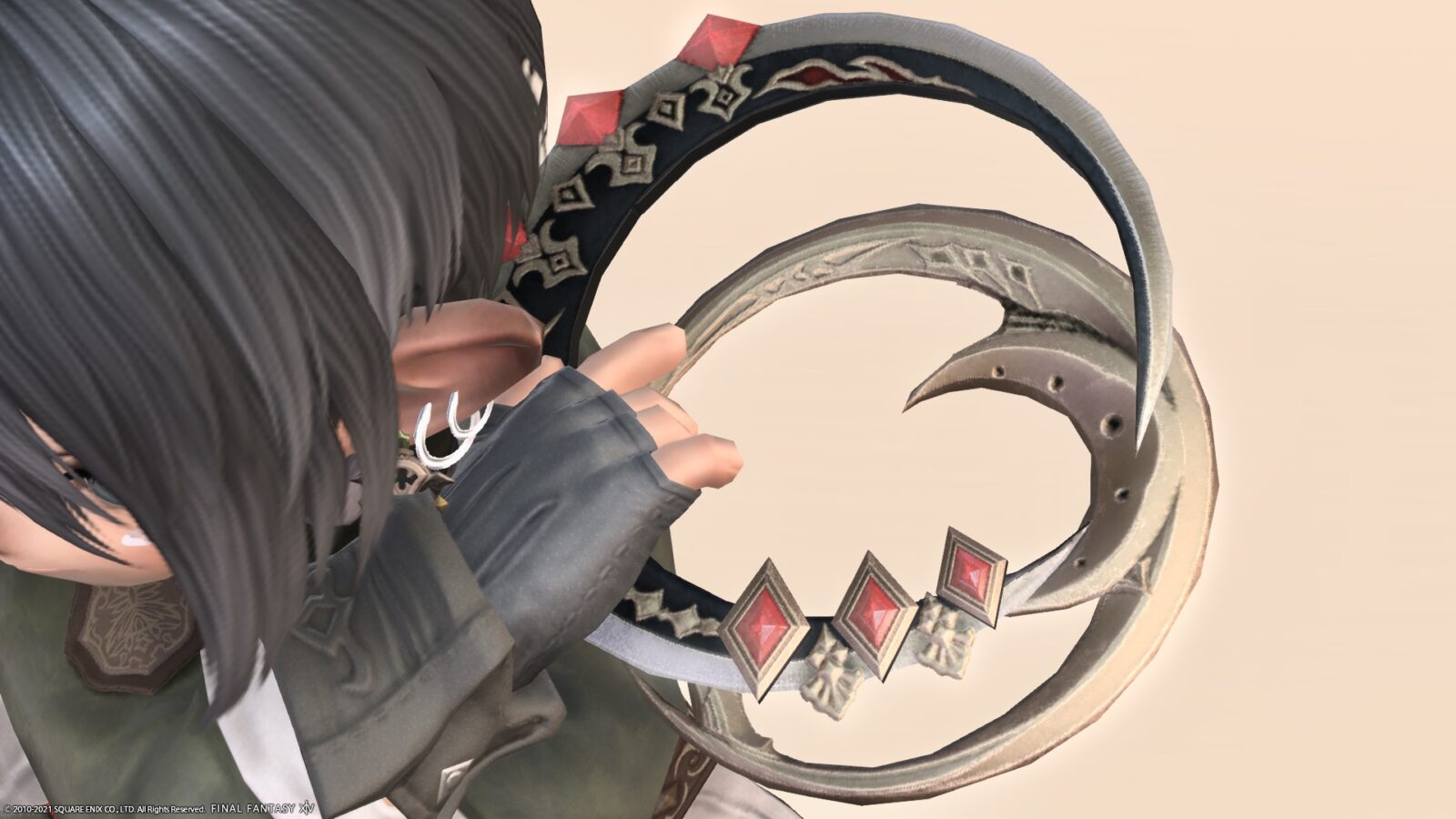 The first form of this Resistance Weapon can be obtained by simply advancing the story of Save the Queen for the first job.
For the second and subsequent jobs, it will be exchanged for 1,000 Allagan Tomestone Poetics.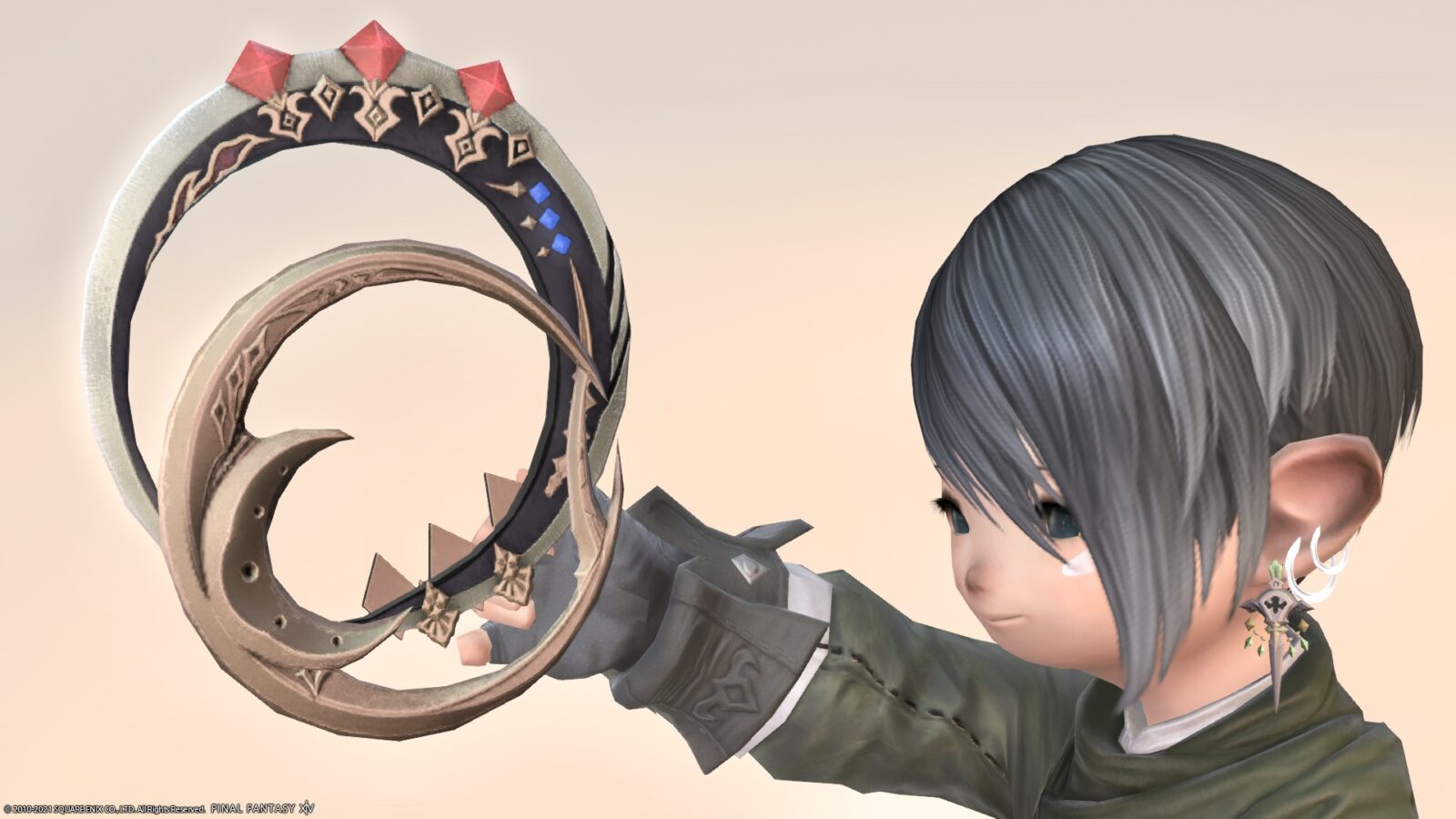 It 's nice that it 's so fashionable even though it 's easy to get.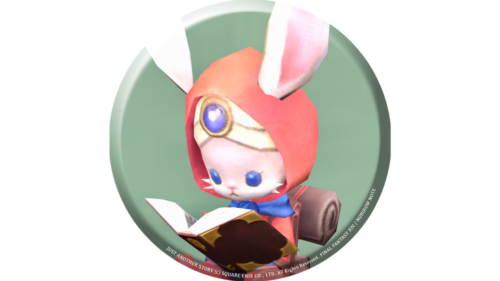 namingway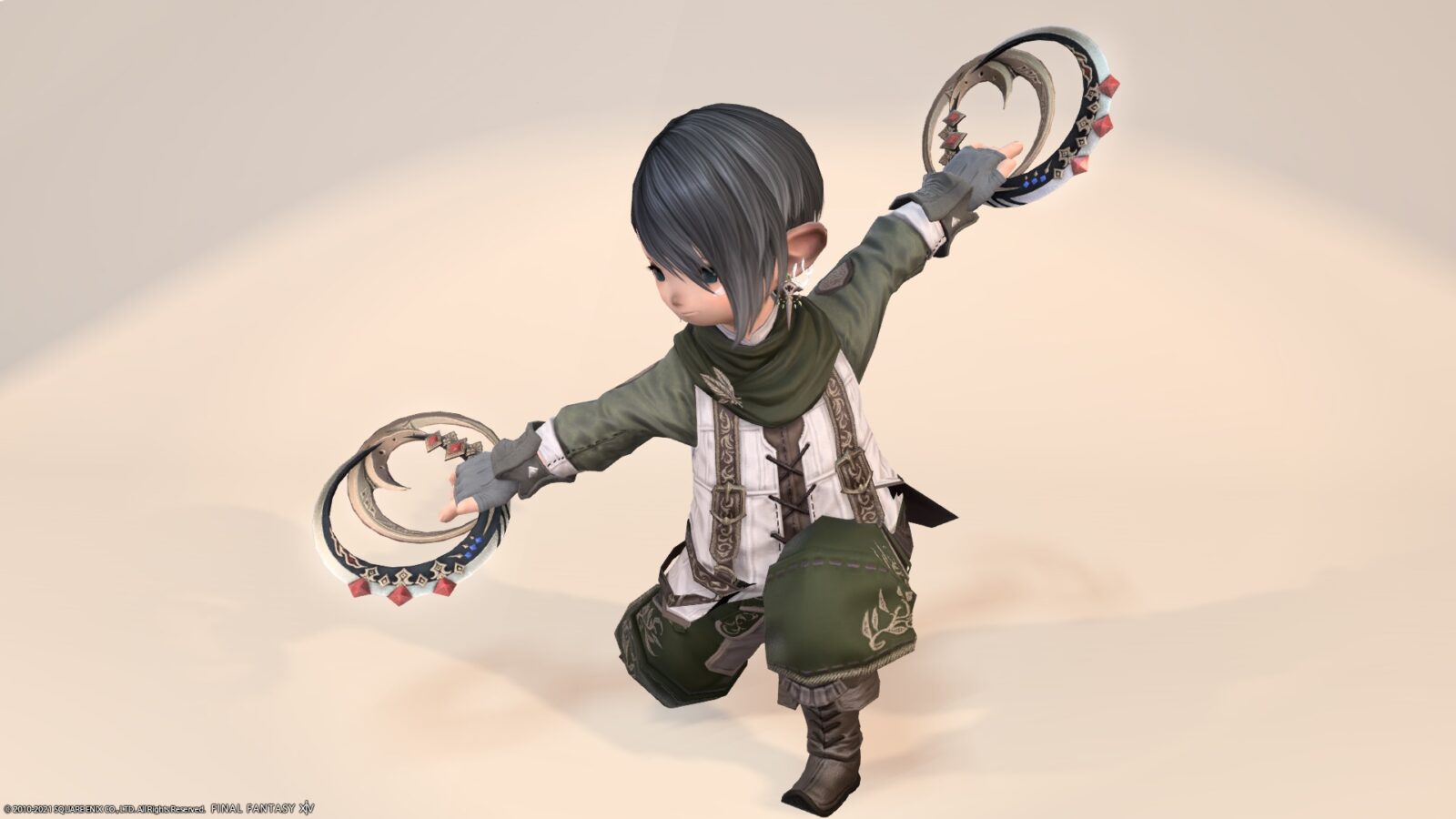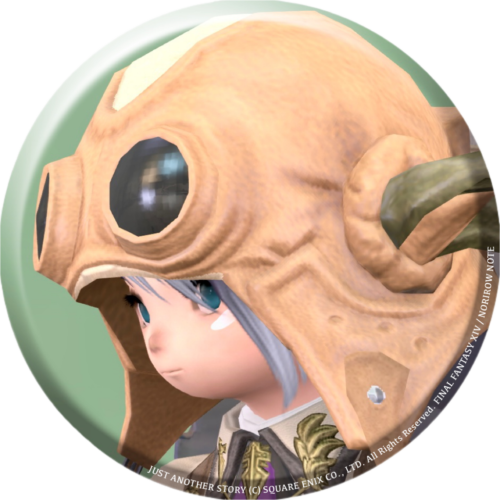 norirow
Yeah, I'm glad that the first form of Resistance Weapon is often cute and cool ♪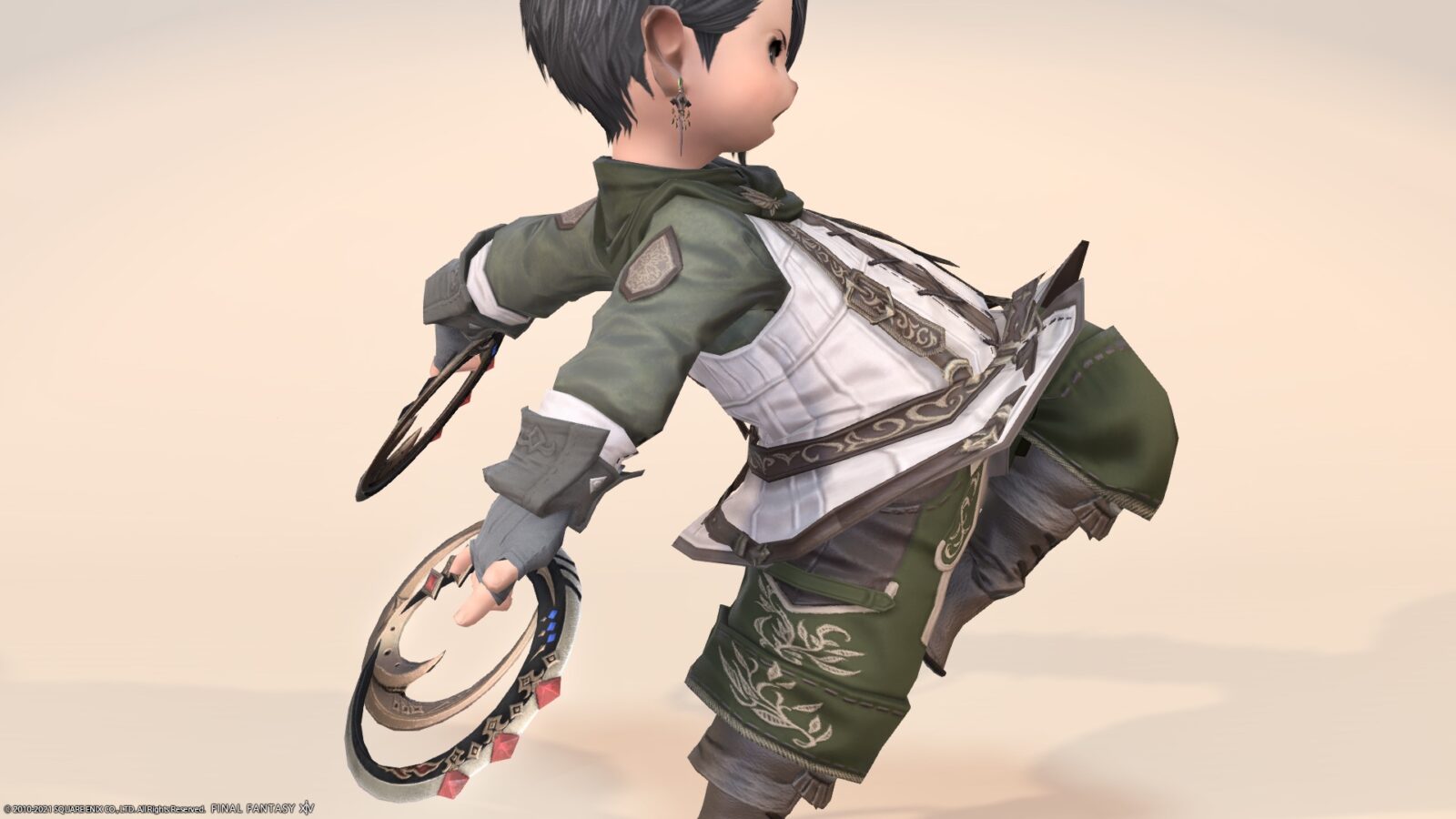 So, it was a record of the dancer's resistance weapon first form "Enchufla".
▼ Please check the video to see how it deforms and how it glows!
Related records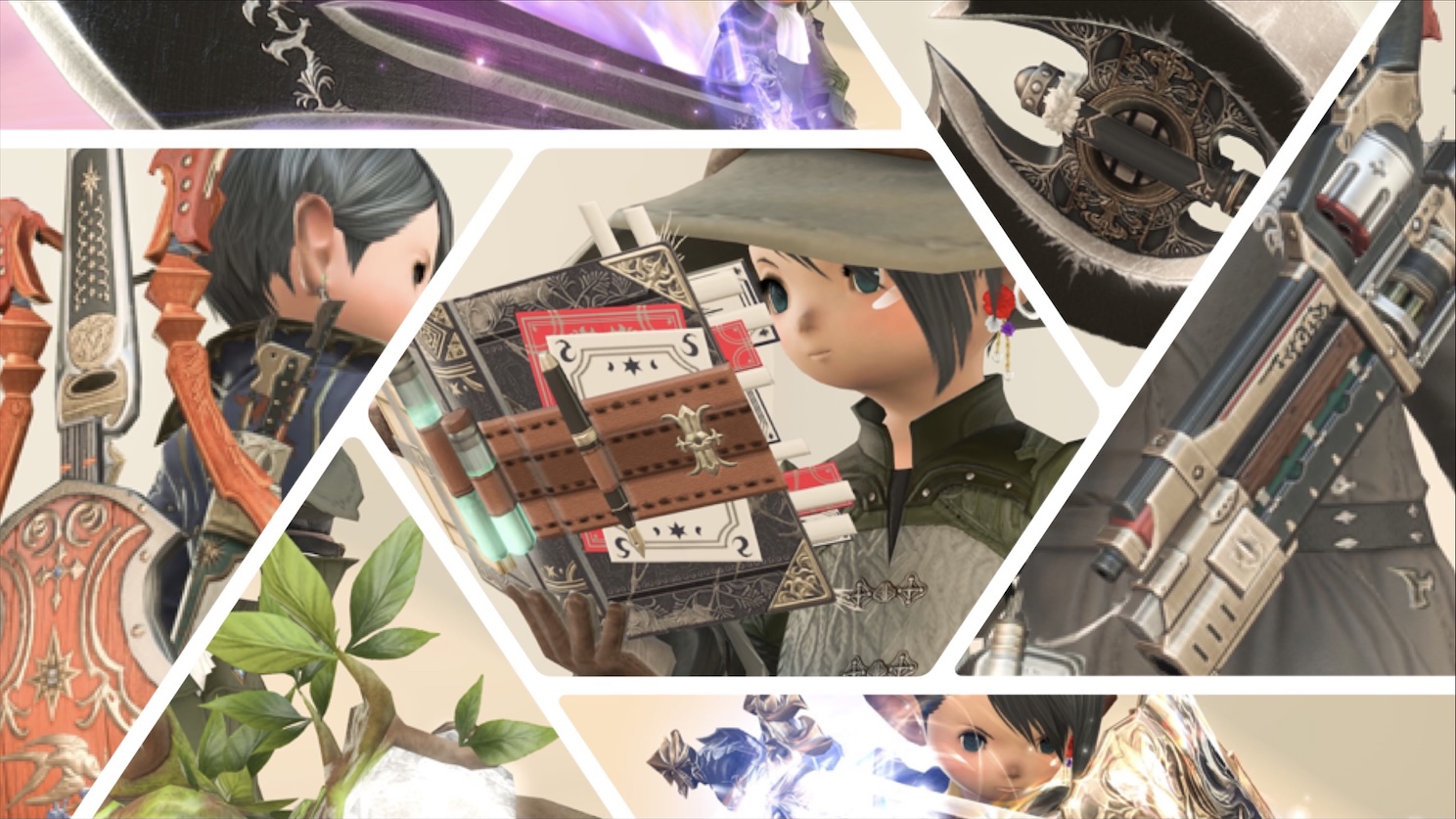 Resistance Weapons (RW)
This is a summary of Resistance Weapons. / レジスタンスウェポンのまとめです!