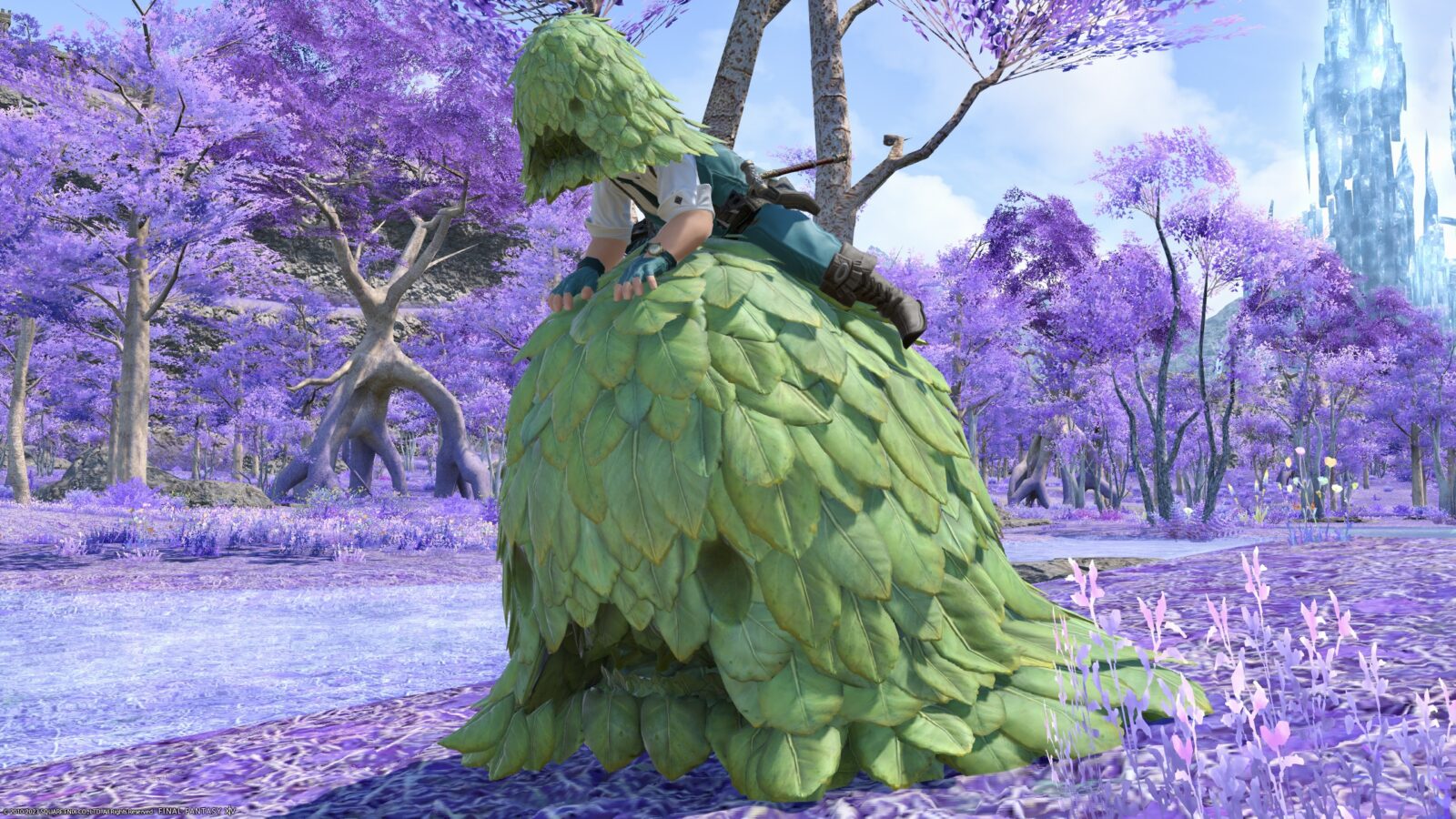 This is a record of Mr. Anden's mount "Anden III".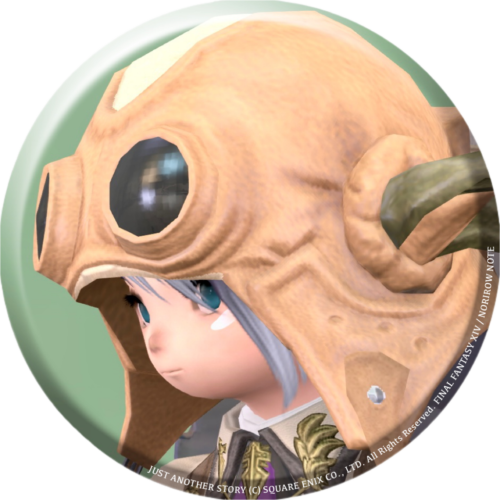 norirow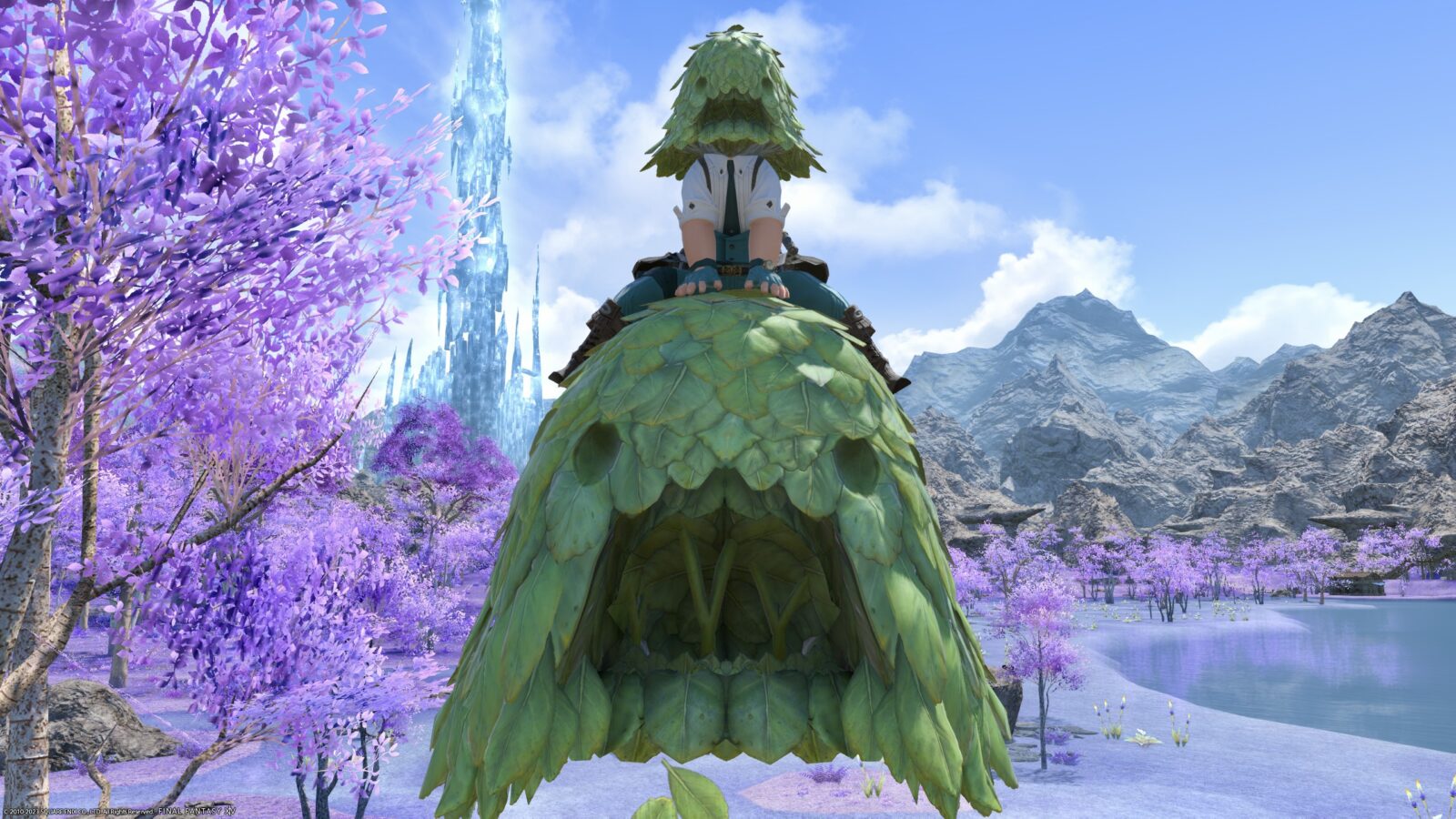 Eh, Norirow-san became a Leafman…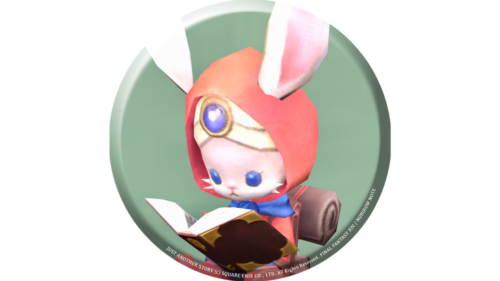 namingway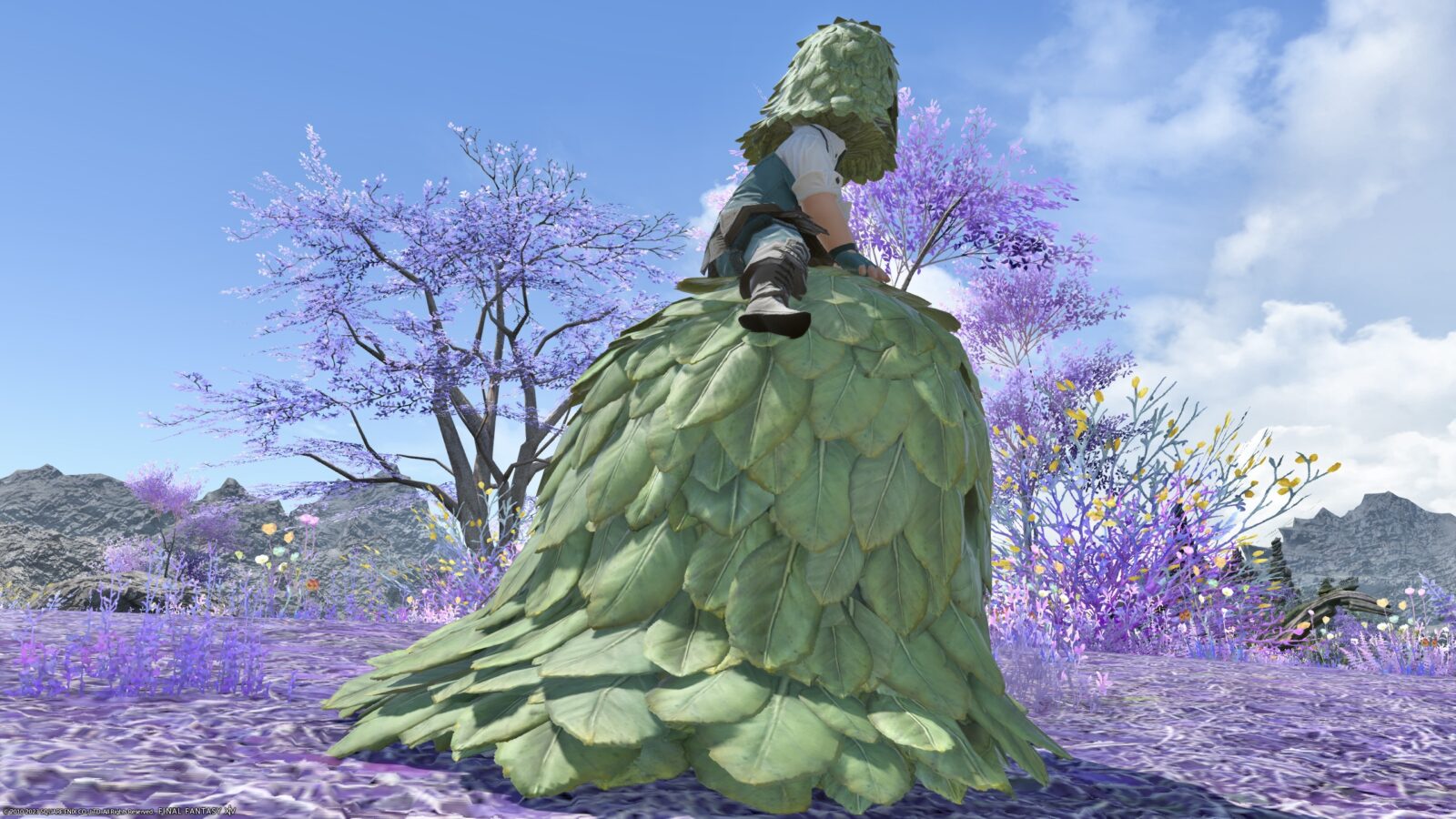 It is covered with leaves. It's just a mount that resembles a slime.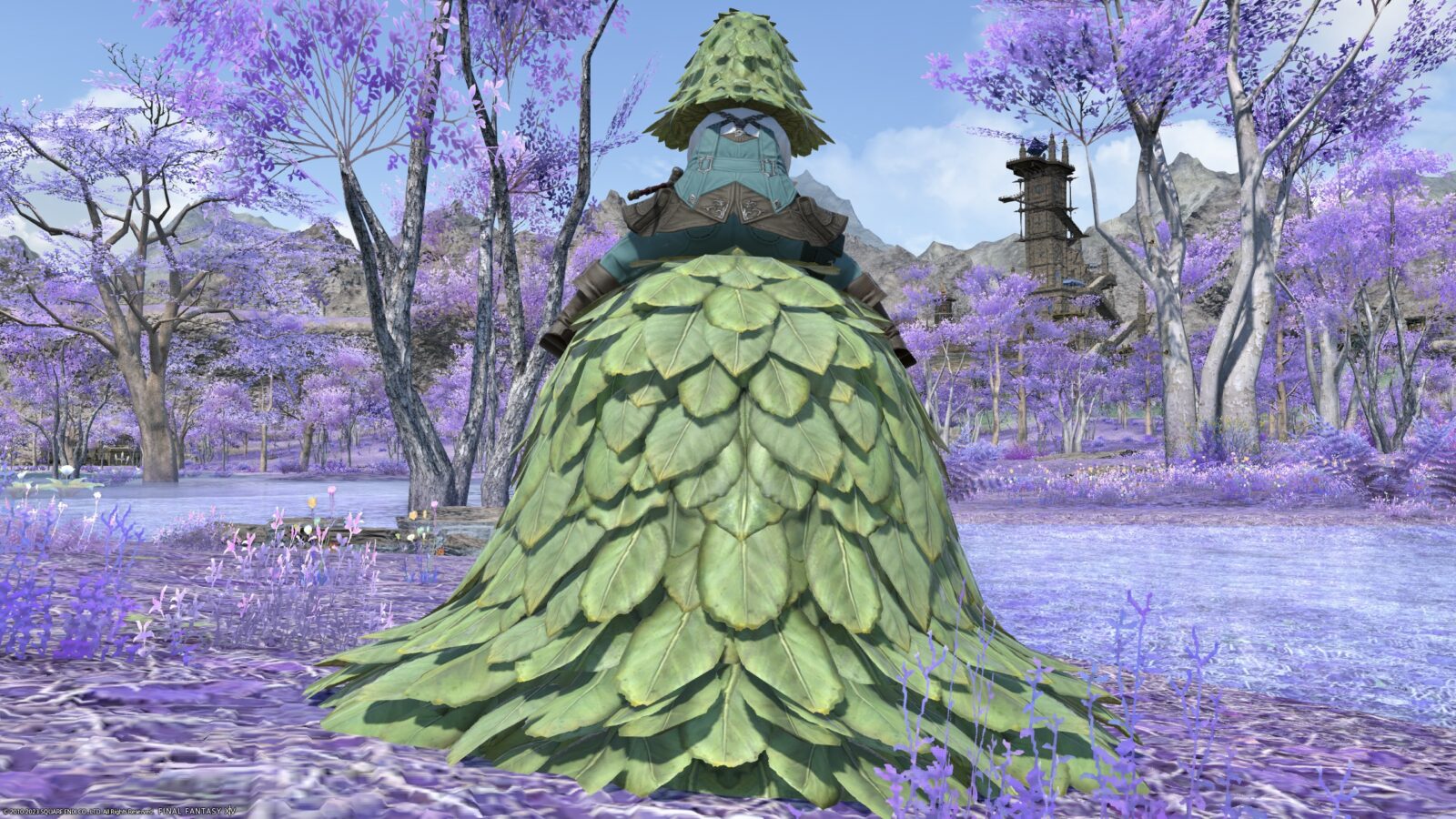 I think this face is cute. maybe……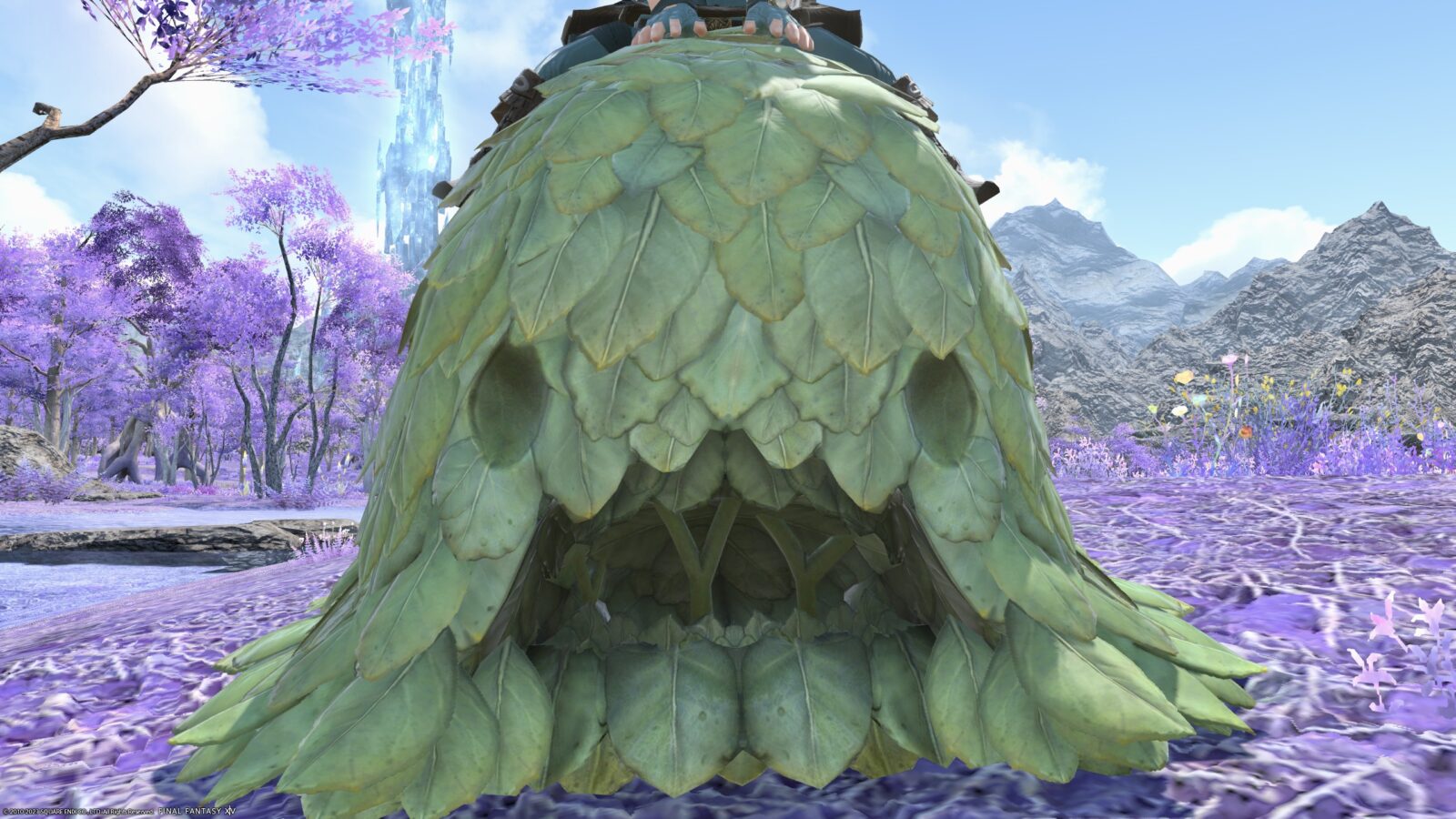 If you look closely, you can see a tooth-like leaf in this mouth!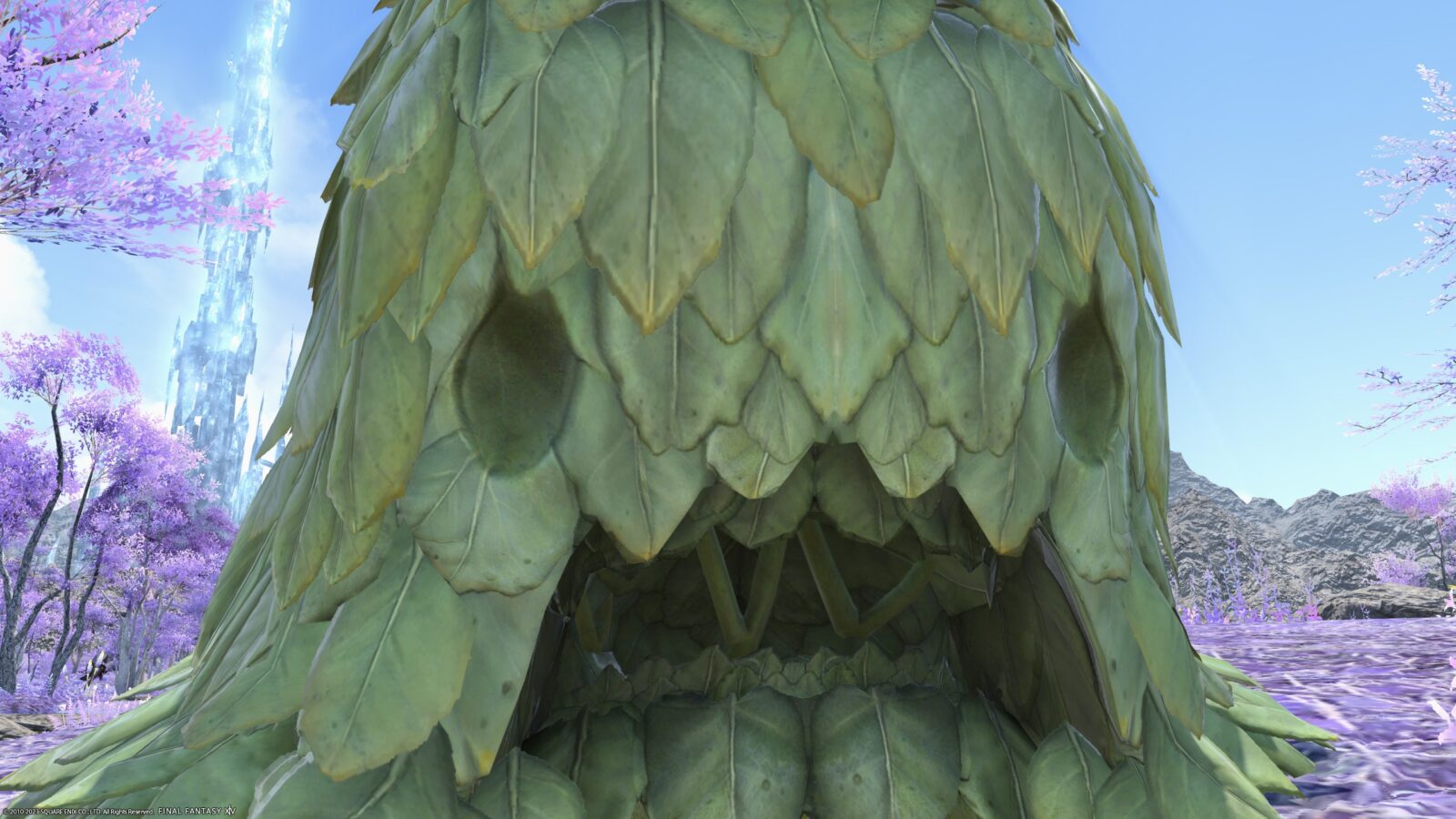 When I'm riding, I'm just riding on top of it…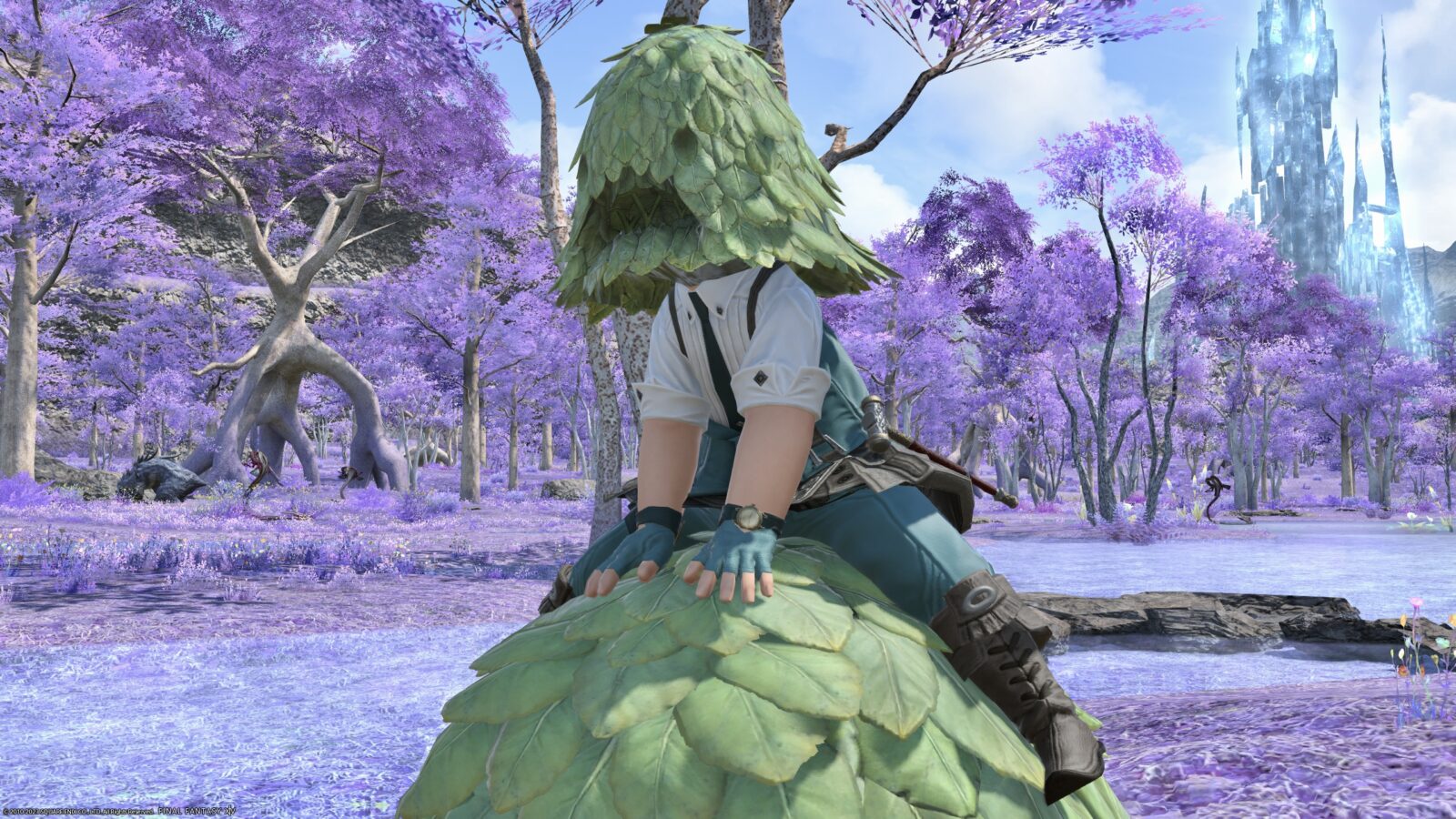 When I start running, I lean forward a little.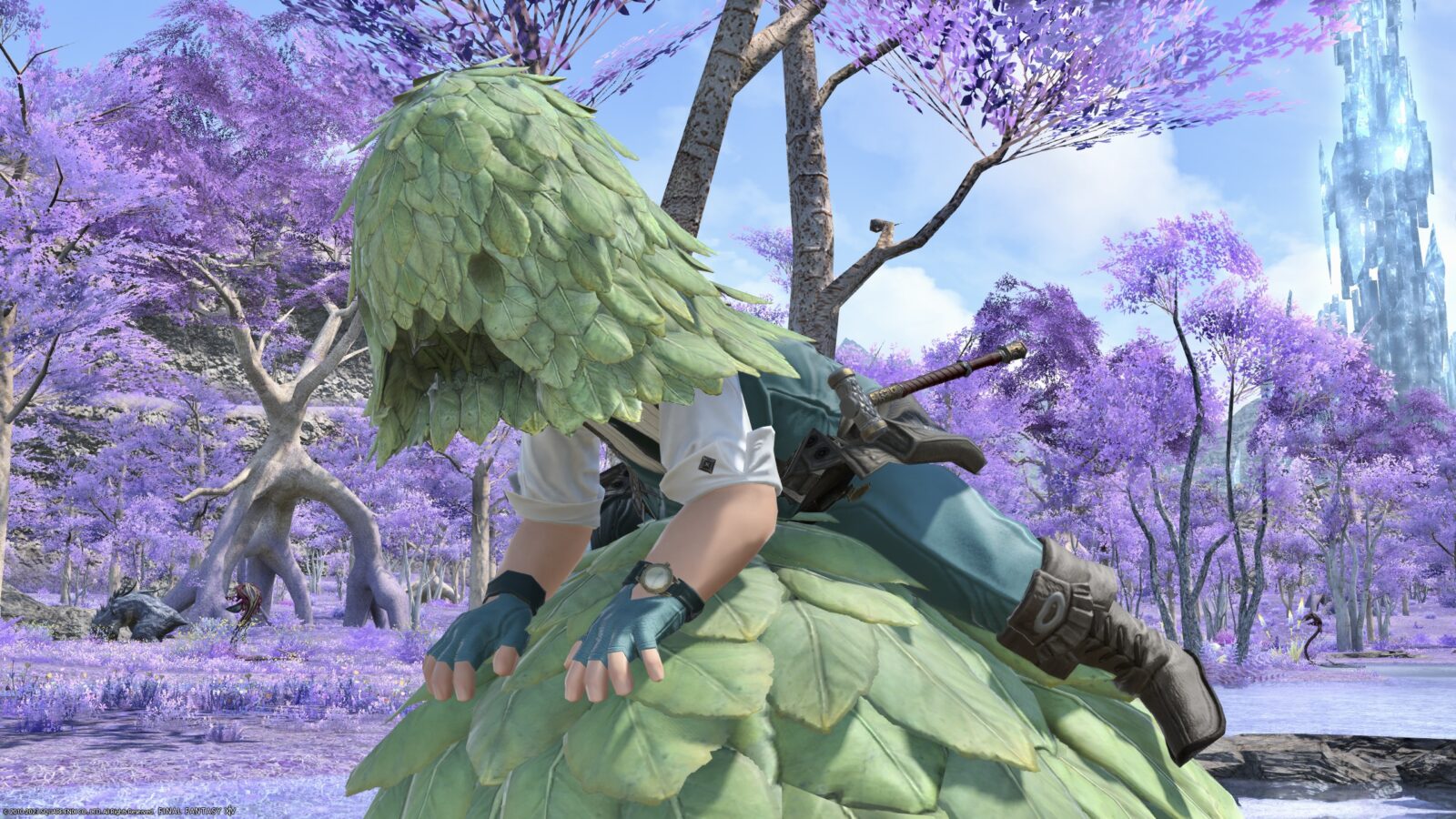 The movements are just like slime.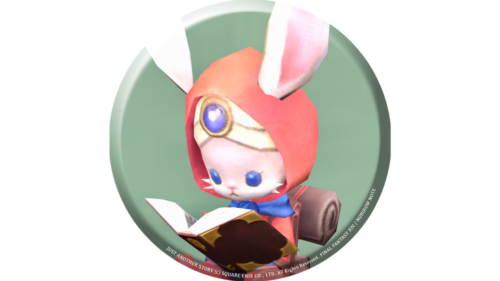 namingway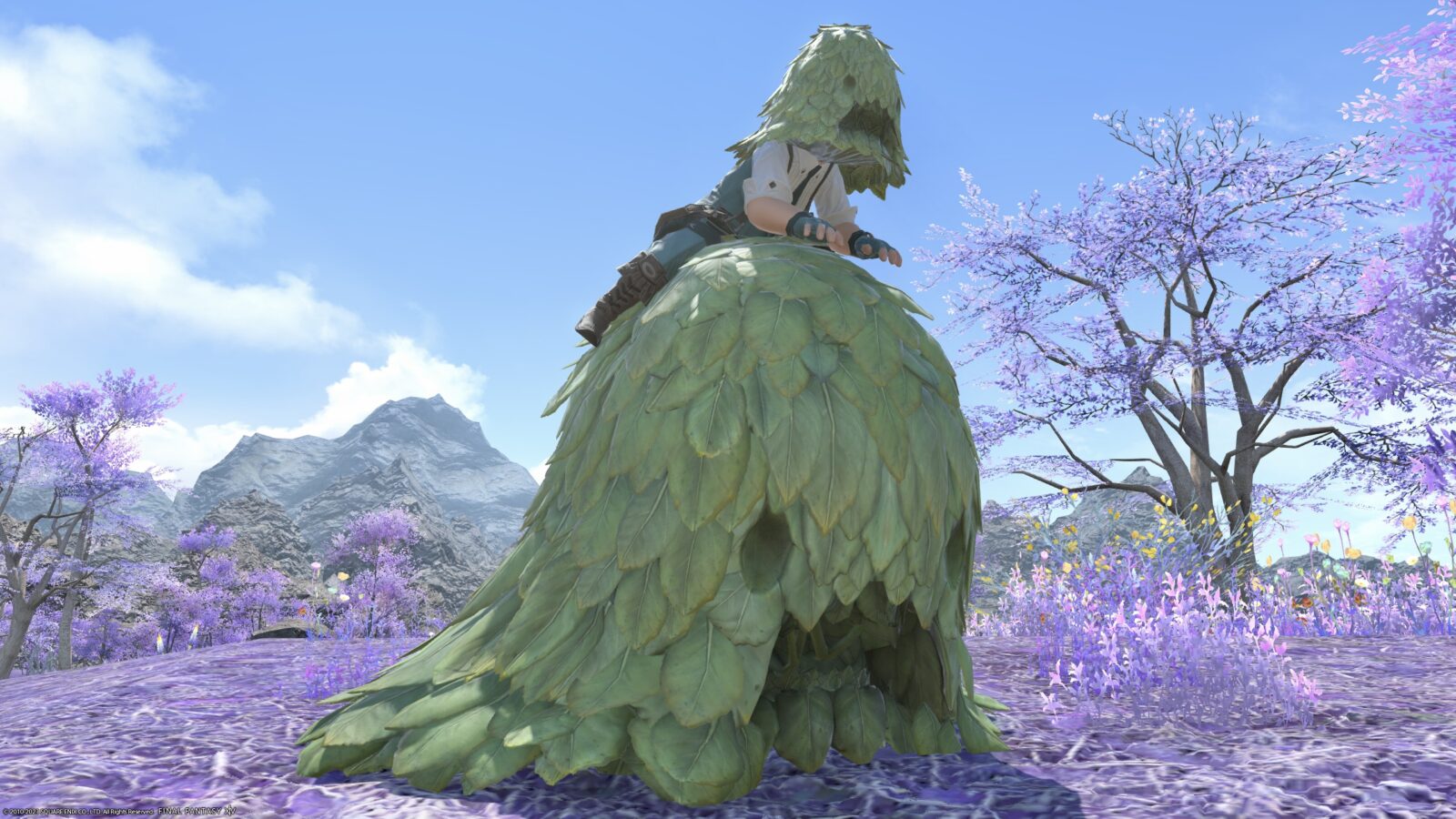 During flight, it scatters its leaves while flying.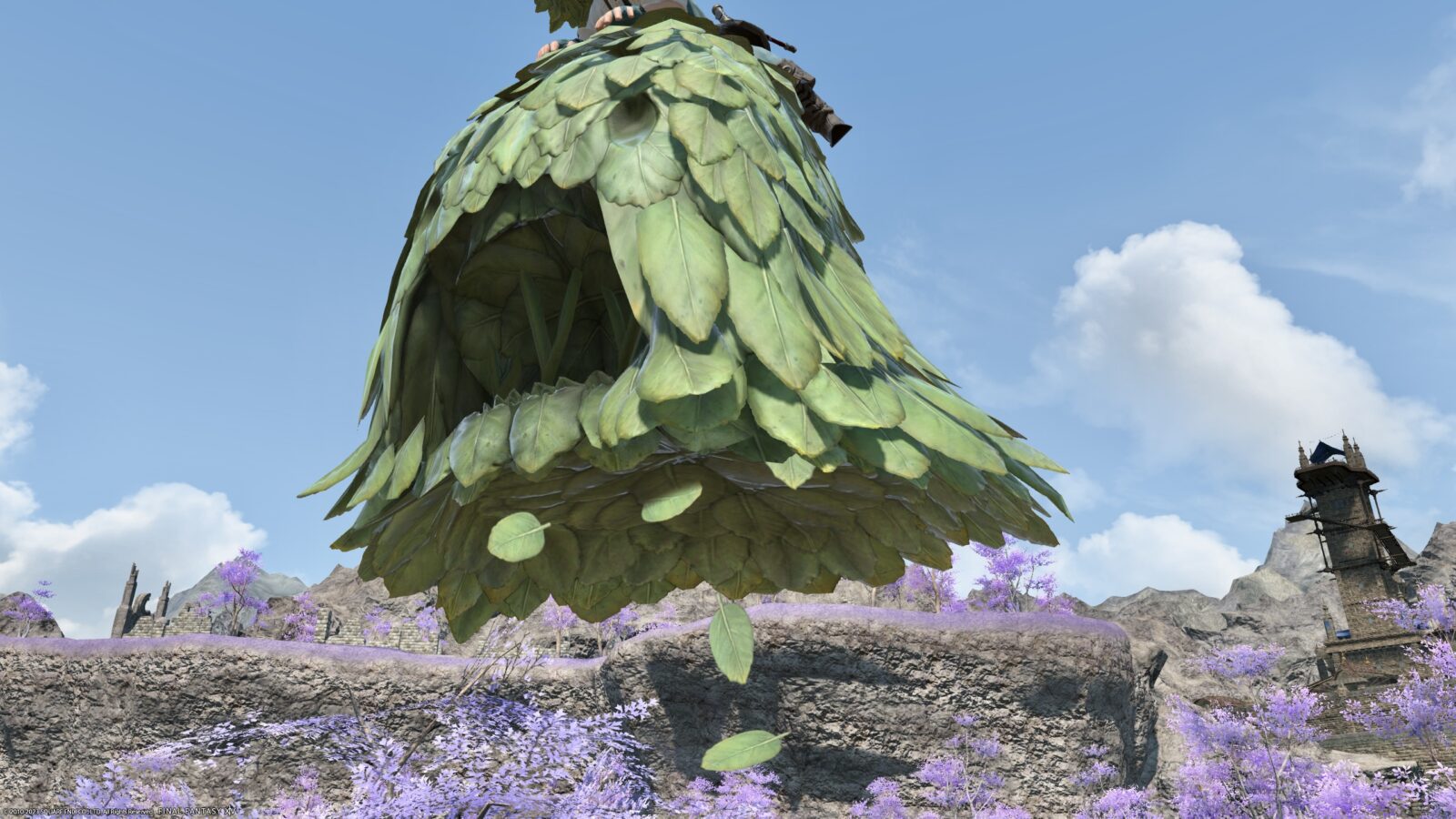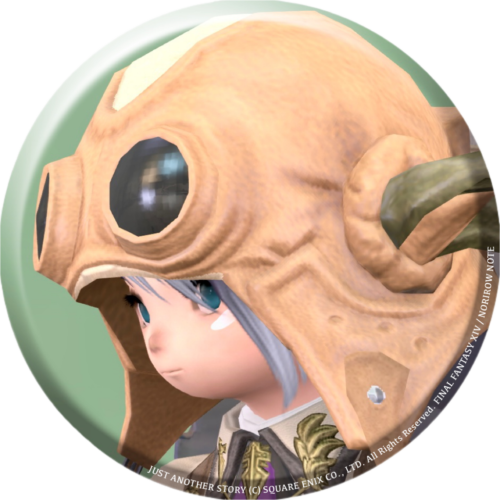 norirow
I feel like this is adorable!
In gratitude for your kindness, the pixie Eo Tyr gifted you this peculiar ambulatory plant, which they created from the leaves of the original Anden after pruning him. While it resembles its namesake, it lacks the power of speech, and there is no telling what thoughts lie behind its permanently horrified expression.

From the mount official commentary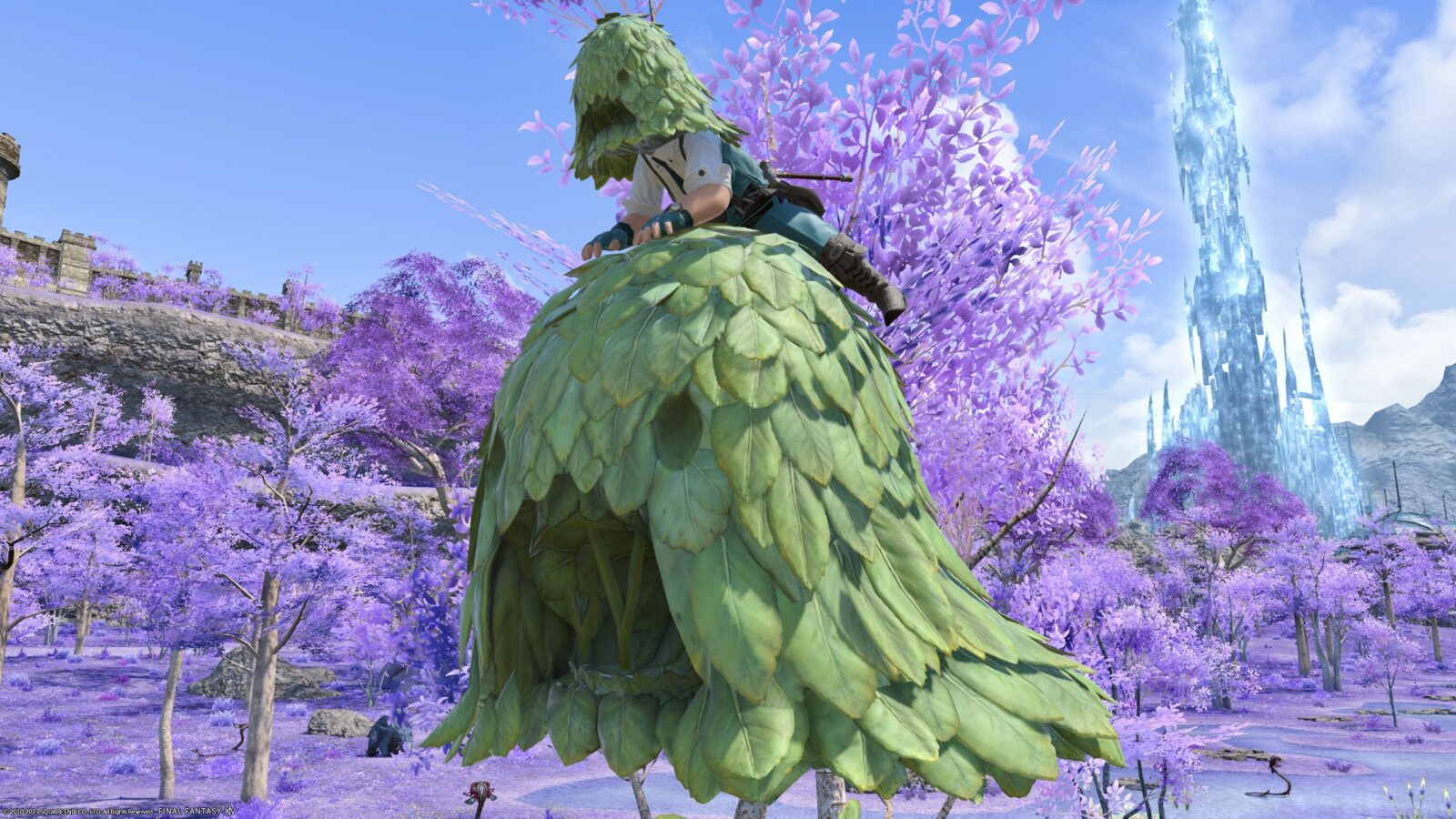 In addition, this "Anden III" and the "Leafman Head" I'm wearing on my head can be obtained by raising Anden's trade to the highest rank.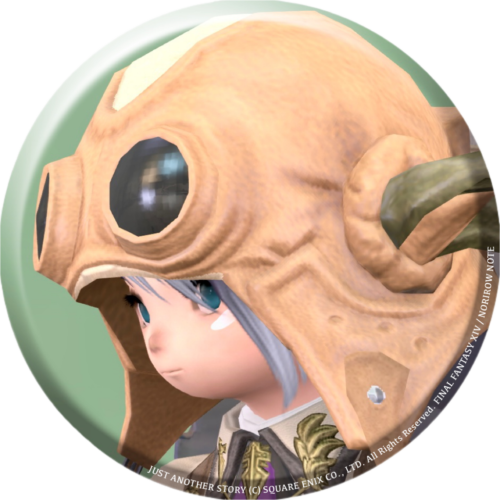 norirow
Could it be that "III" in "Anden III" is "III" because the Japanese pronunciation is "san"?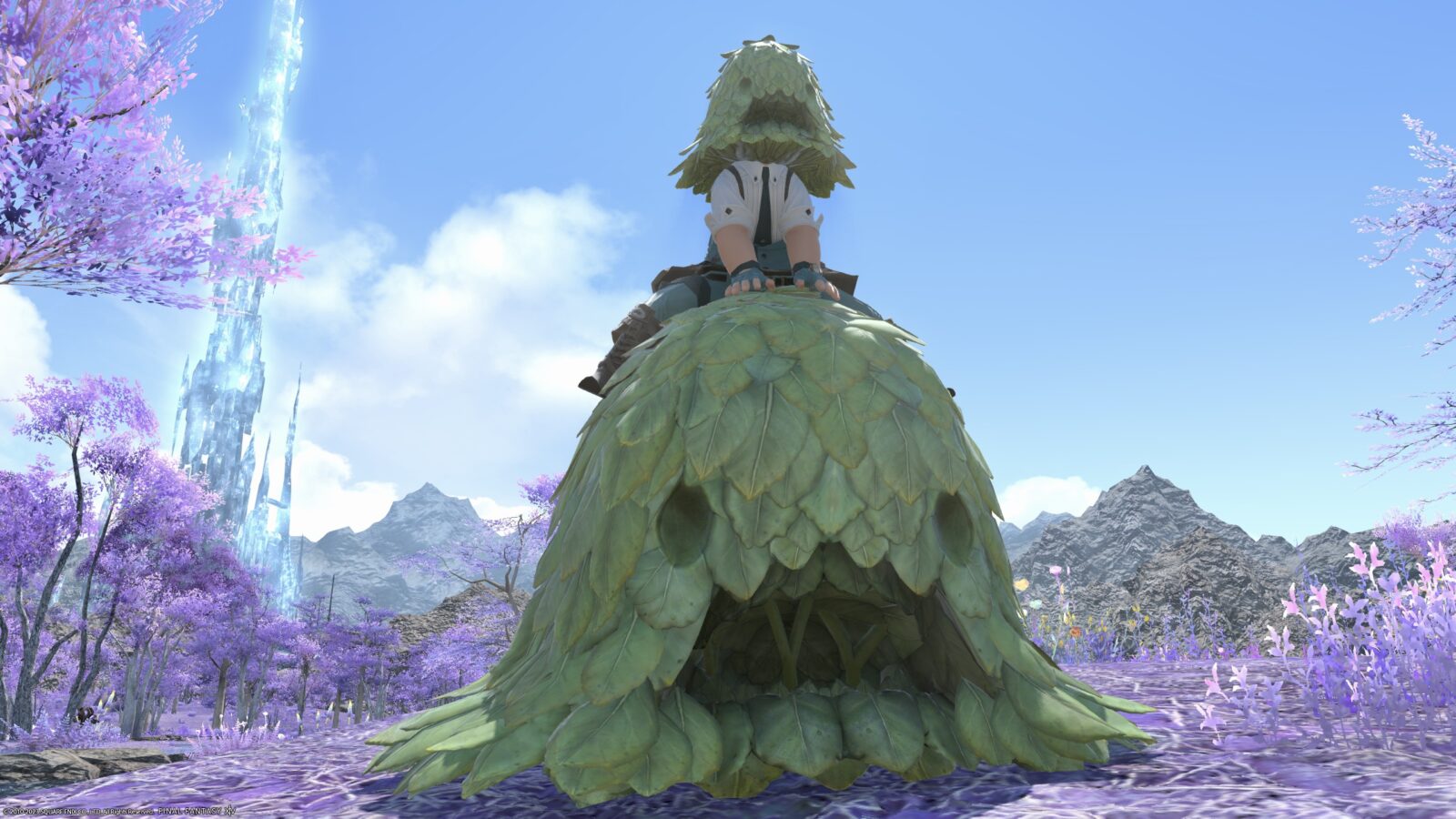 I don't think that's the reason…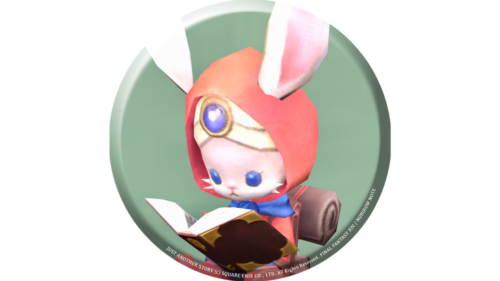 namingway
▼ I recorded a video of the movement!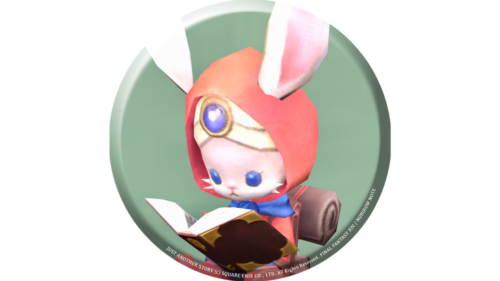 namingway
So, that's it for the record of Mr. Anden's Leafman Mount "Anden III"!