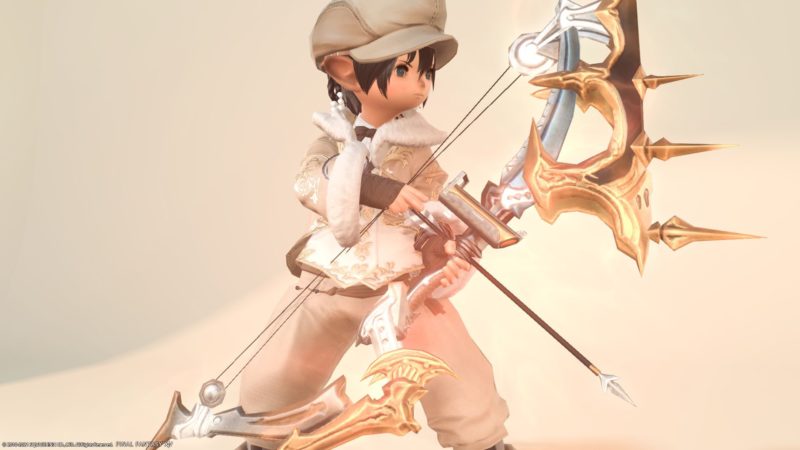 This is the shining bard's fashionable bow "Rosenbogen".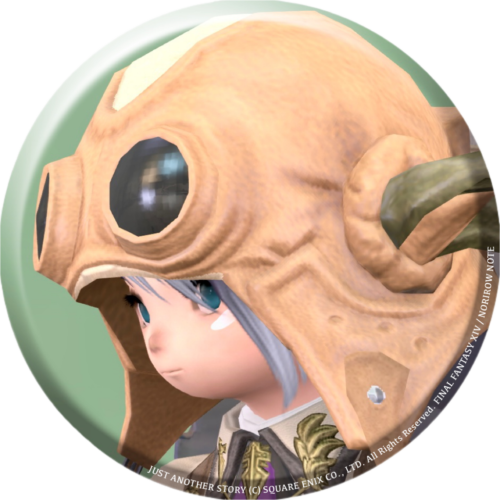 norirow
It looks wild at first glance, but it's a bow with a mechanical structure.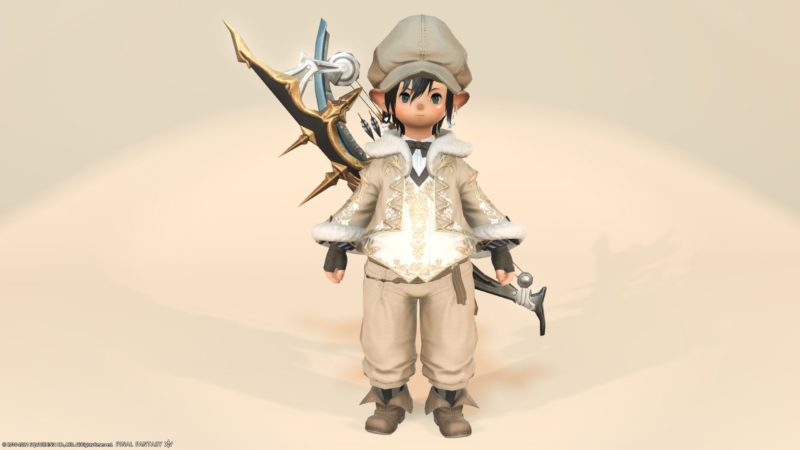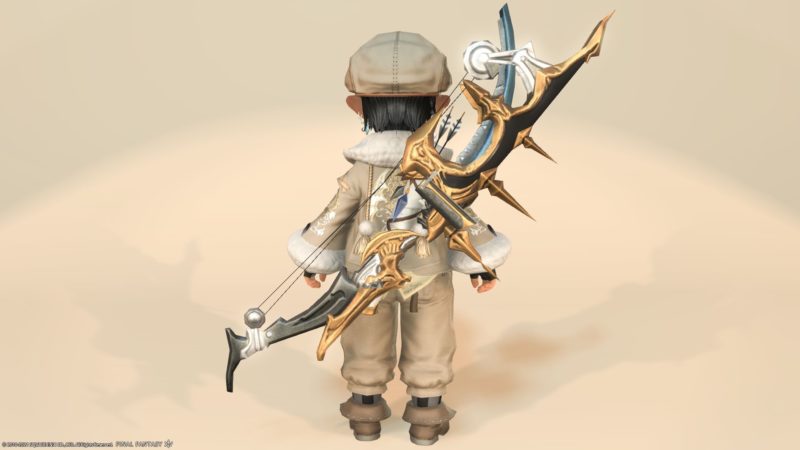 Rosen Bogen seems to mean "rose bow" in German.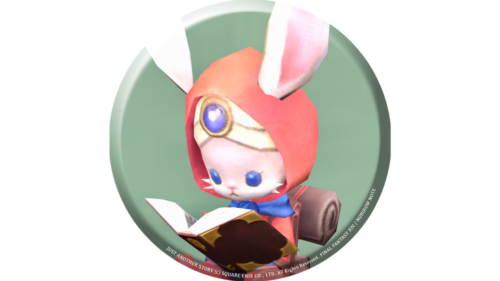 namingway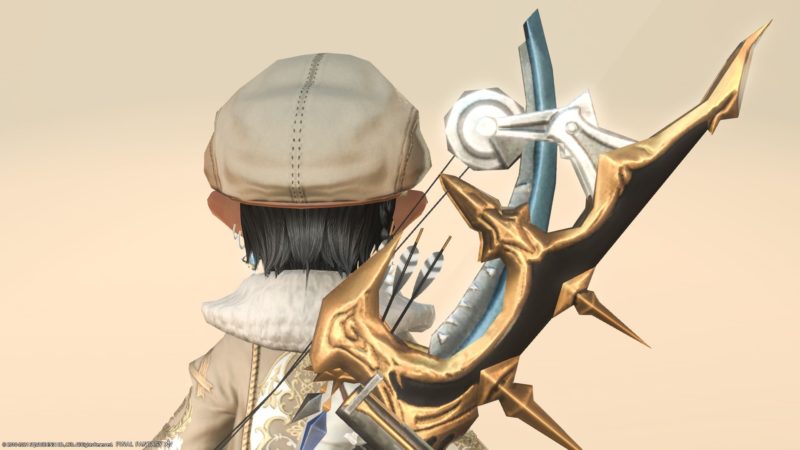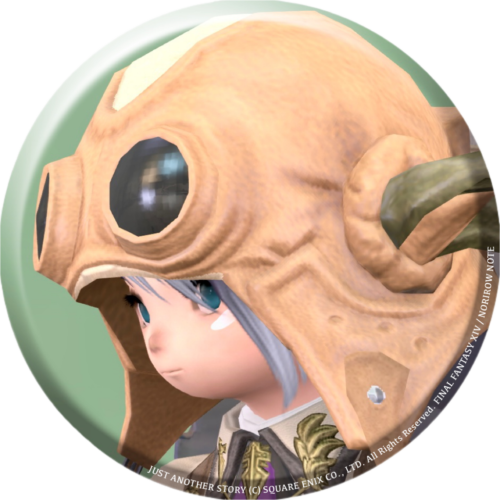 norirow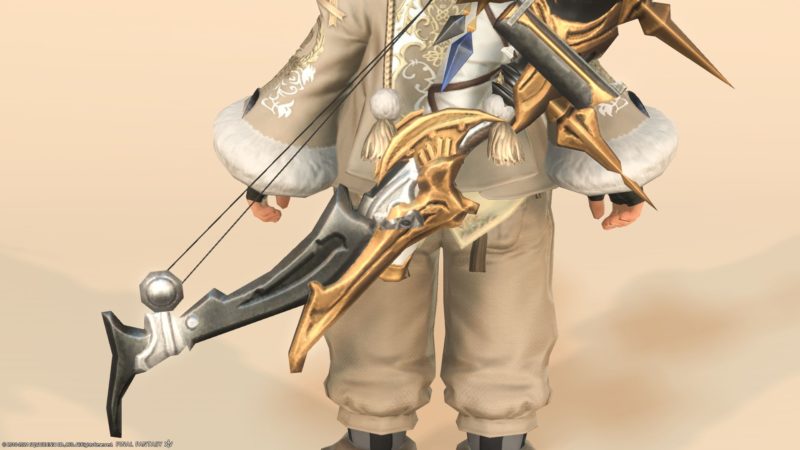 When you hold the bow, it deforms and glows. It shines quite a bit, but I think it's hard to convey in the photo, so please check it out in the video below.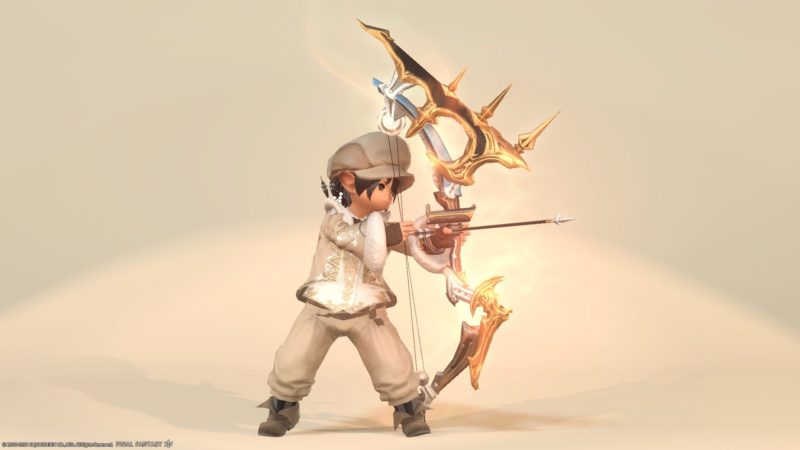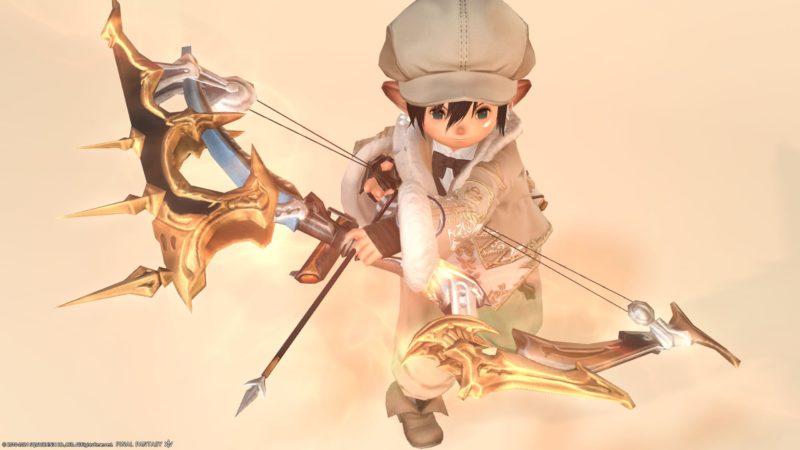 The strings are doubled with a pulley-like mechanism, which is a bit mechanical.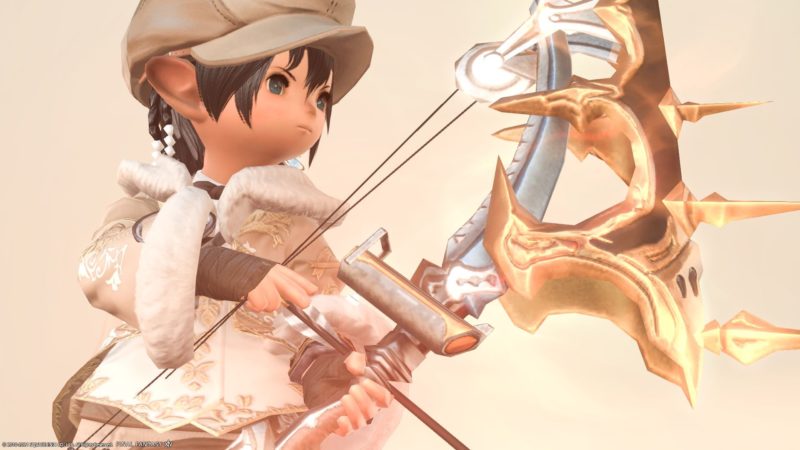 The quiver on the back has a stylish design.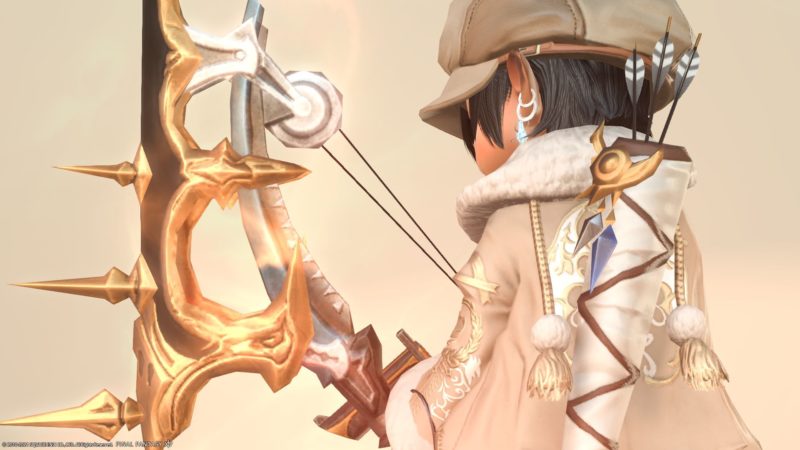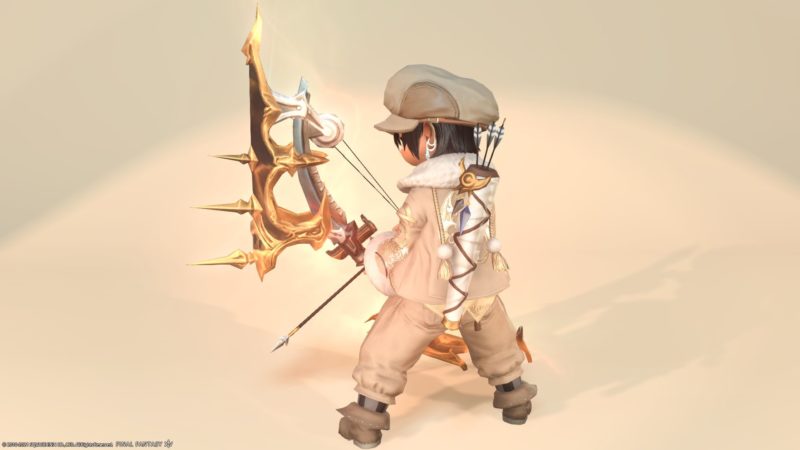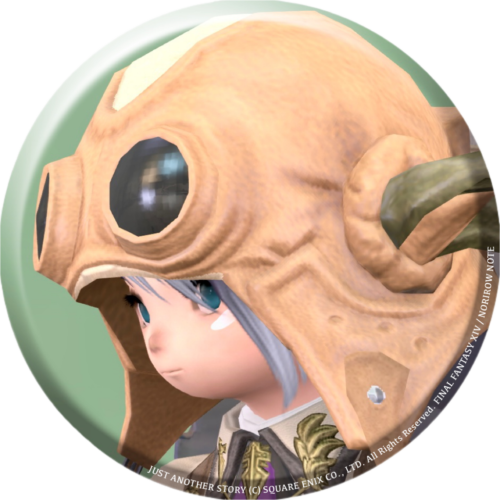 norirow
What is the tube in the center of the bow … is it a scope?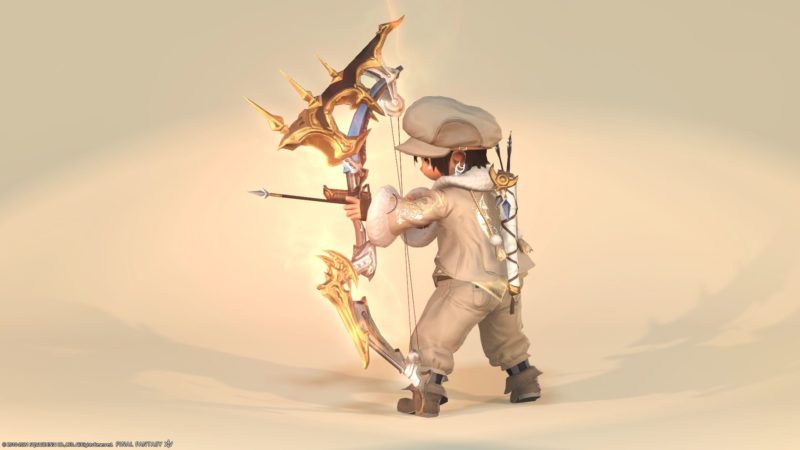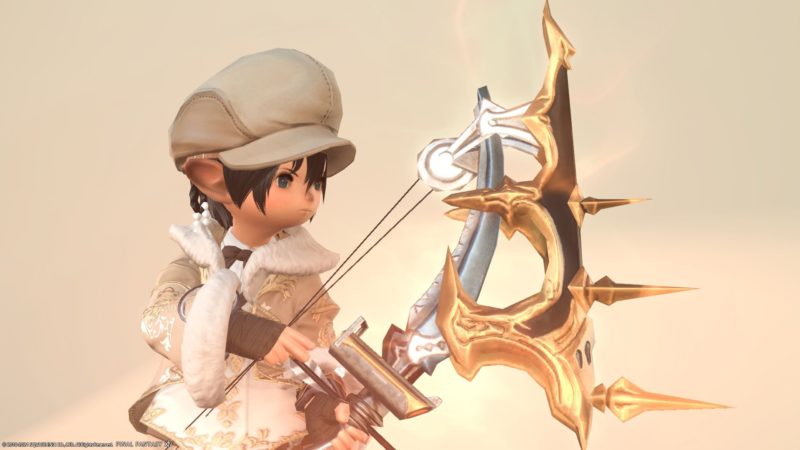 This "Rosenbogen" can be obtained from Rowena's Representative in exchange for Allagan Tomestone of Poetics.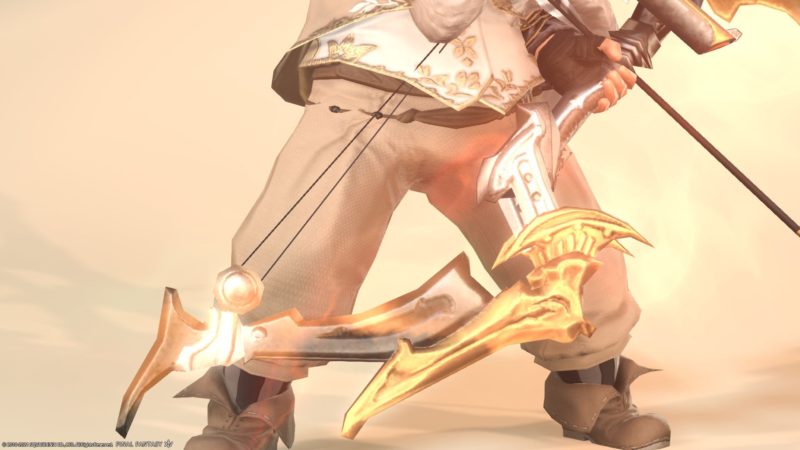 It's a weapon that you can easily get, but I'm glad that it shines so much.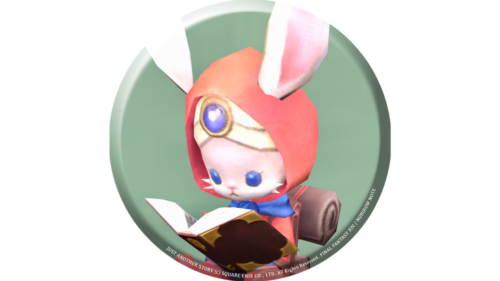 namingway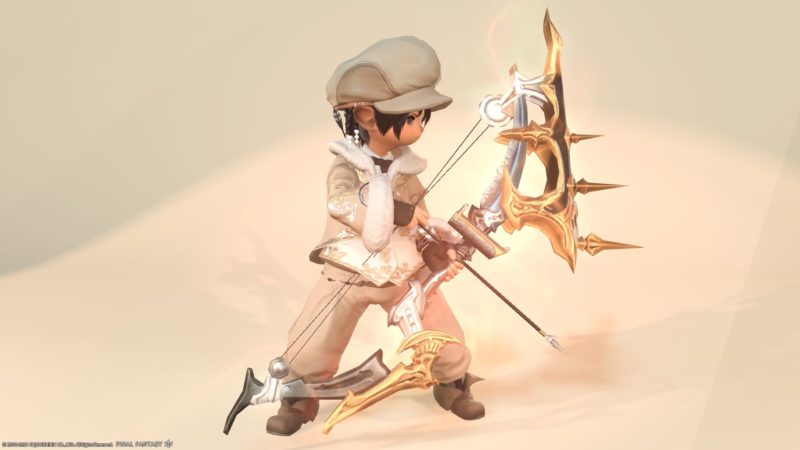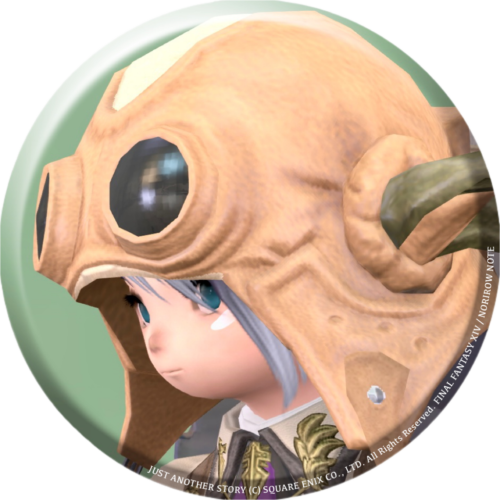 norirow
I think the "rose bow" is cool.
So, it was a record of the shining fashionable bow "Rosenbogen" by the bard.
▼ Check out the video for glowing effects!
Related records